:2017 Year in Review: Jaymie Burzette – Editor-in-Chief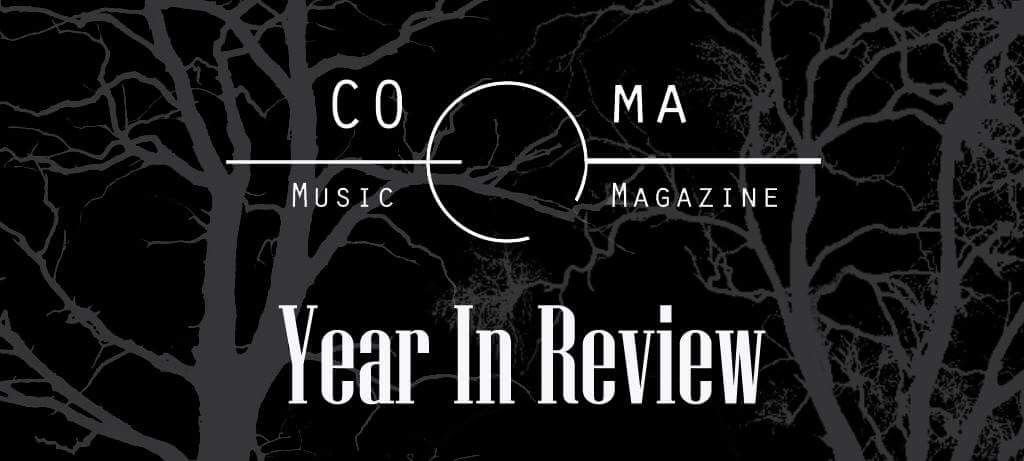 2017 Year in Review
By Jaymie Burzette, Editor-in-Chief
2017 seemed to fly by way too quickly. It's already the end of the year and the beginning of a new year. A lot of great music came out this year, and I discovered some great new bands. I've discovered that I absolutely love retrowave, and in discovering that genre I found a whole plethora of artists I had never heard of before. Additionally, there were a lot of great tours, such as the Lords of Acid tour. On a personal level, I spent a majority of this year focusing on martial arts with a great amount of energy going there and didn't do as much writing as I would've liked. But without further ramblings, here are my picks for the best of 2017.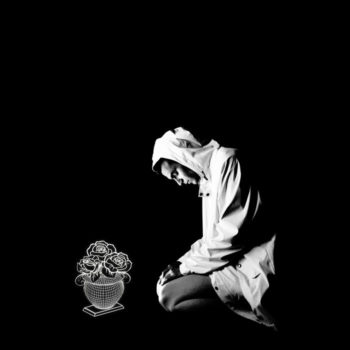 Mr.Kitty – A.I.
Now, y'all know I have serious love for Mr.Kitty and that his albums are always on my "Best Of" Lists, but this album is seriously down as hell. This album is absolutely phenomenal, knocking Eternity out of the #1 spot for my favorite Mr.Kitty album. The complexity and layering really show Mr.Kitty's evolution as an artist and I already can't wait for his next release. My favorite tracks are "Dream Diver," "Earthstones," "Lamentation," "Habits," and "Crisis Point."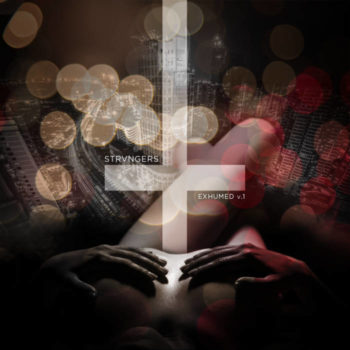 Strvngers – Exhumed Vol. 1
I love everything these guys do and this cover album is no exception. Their music just gets better and better, and I can't wait for them to release more original material. This album makes me want to dance around and sing, and I don't feel that often. I'm always happy to hear good Ramones covers, and the Alice Cooper cover was excellent as well. My favorite songs are "Pet Sematary" and "The Man Behind the Mask."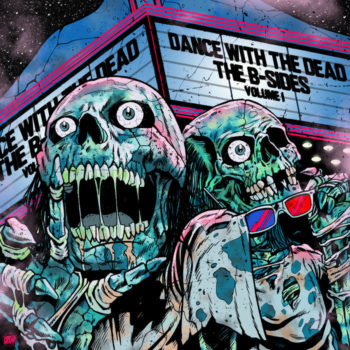 Dance with the Dead – B-Sides Volume 1
I absolutely love these guys. This album is fucking fantastic; every song is great with no filler tracks, the composition is top-notch and encompasses everything great about '80s horror sound, including the over the top '80s guitars. I've listened to this album at least three times a week since it came out and I'm still not sick of it. My favorite tracks include "The Man Who Made a Monster," "Tales from the Boneyard," "Skeletons in the Closet" and "Snap." I was fortunate enough to see them live twice this year and I hope I get to see them again sometime soon!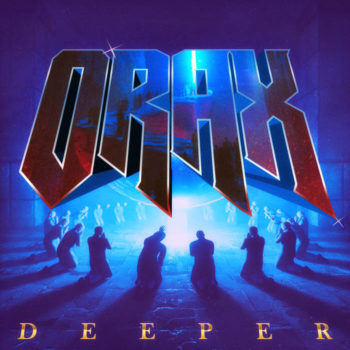 ORAX – Deeper
Another great album of 2017, Orax combines retrowave with industrial and darkwave elements for a darker, heavier sound. This is another album I can't stop listening to and I highly recommend. It is great to dance to, or relax and write to. My favorite tracks are "Spirit," "Bounty Killer," and "The Wood."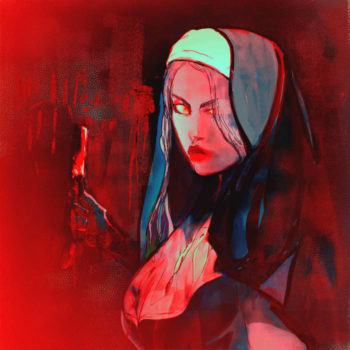 Raydar – Evil Squad II
This album feels like something I've wanted to hear my entire life—'80s horror with a strong Goblin/Dawn of the Dead '70s-era presence with dance beats. Their melodies, use of effects, and their composition with how they incorporate various atmospheric sounds, such as howling wind, really elevates the album. It even captures Michael Jackson-esque beats which makes it feel like it could totally fit back in the '80s, with the occasional dip into the '70s. This is perfect for a Halloween party or as music while playing a video game. Some of my favorite tracks include "Murder Music," "The Gathering," "Rise (Interlude)," and "Cursed to Repeat."
Singles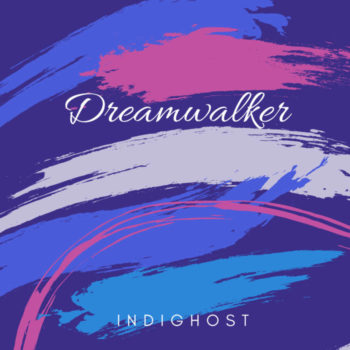 IndiGhost – "Pastel Sunset"
This is one of the best songs I've heard all year. Full of '80s awesomeness, this song fills my brain with warm blossoming rosettes, bathing and saturating the farthest reaches of my brain, conjuring images of soft, warm sunsets and palm trees with cotton candy clouds. If you like softer '80s music, I highly recommend this.
Films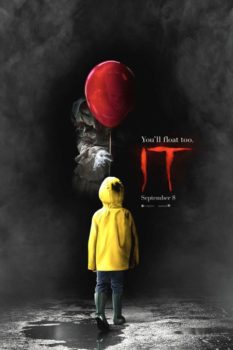 IT
This movie was absolutely fantastic. I was never a huge fan of the made-for-TV miniseries but I read the book at a ridiculously young age so by the time I saw it, I was disappointed in the lack of some of the more disturbing parts of the book. This film delivered on that front-full of genuinely nail-biting moments and a Pennywise that is actually scary as fuck, with a storyline that stayed true to the original material (though quite thankfully they didn't include the child orgy at the end of the first half). If you hate clowns like I do and want to be truly horrified, check this one out. I have to say that this is the best Stephen King-adapted film I've seen.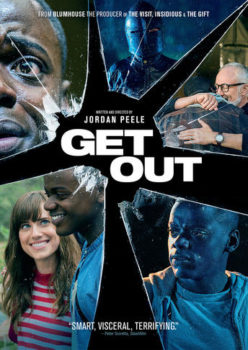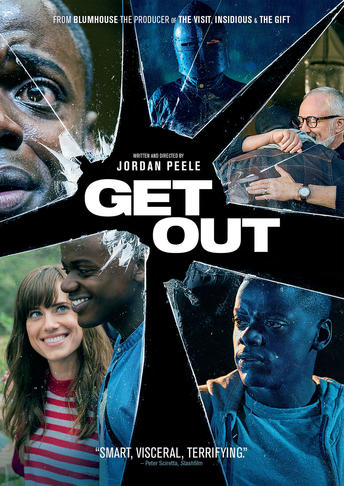 Get Out
Get Out is one of the best movies I've seen in a long time. I love The Twilight Zone and this movie was very influenced by it, but in a very good way. It was very lovingly done and felt almost nostalgic. I've watched it several times now and I love it more each time. I think on a certain level, anyone who feels on the outside of society can relate to this movie. I felt tense and anxious throughout the whole movie, waiting for the violence to happen. The actors did an amazing job of appearing happy on the surface, yet hiding subtle anguish behind the eyes. I highly recommend this film if you want a great edge-of-your-seat thriller.
Tags Dance With The DeadGet OutIndiGhostItMr. KittyORAXRaydarSTRVNGERS
You may also like...