:Interview/Photo Gallery: My Life with the Thrill Kill Kult – June 16, 2016 – San Diego, CA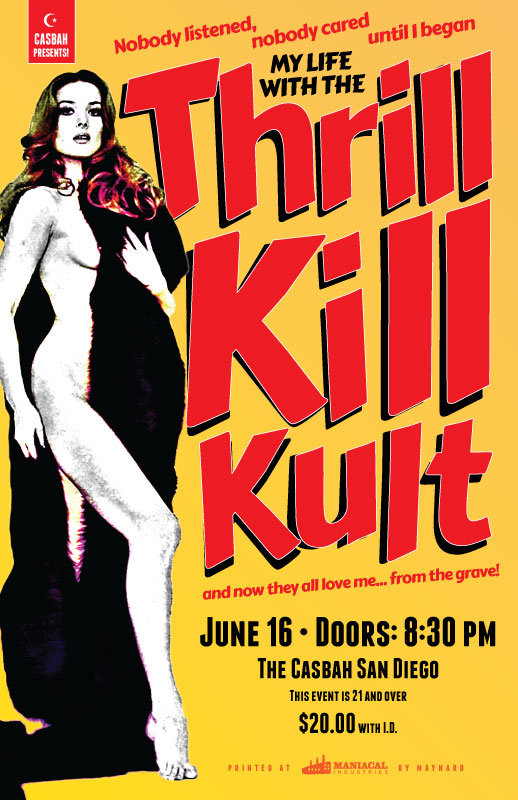 My Life with the Thrill Kill Kult
Concert Date: June 16, 2016
Venue: The Casbah
Location: San Diego, CA
Interview conducted by Yvette Arambula
Photography by Vanessa Selik
This interview took place inside the venue before soundcheck. I apologize for all the noise in the background. There are only so many filters and effects I can use without making it sound even worse. The Casbah is in the flight path of San Diego International Airport, which will be apparent at certain points of the recording. Also, people already inside the venue were carrying on quite loudly so that didn't help either.
Tags Buzz McCoyGroovie MannJaymie BurzetteMy Life with the Thrill Kill KultVanessa SelikYvette Arambula
You may also like...