:Feature: Ten Great Cure Songs Not Released As Singles That You Can Use To Build An Album
Ten Great Cure Songs Not Released As Singles That You Can Use To Build An Album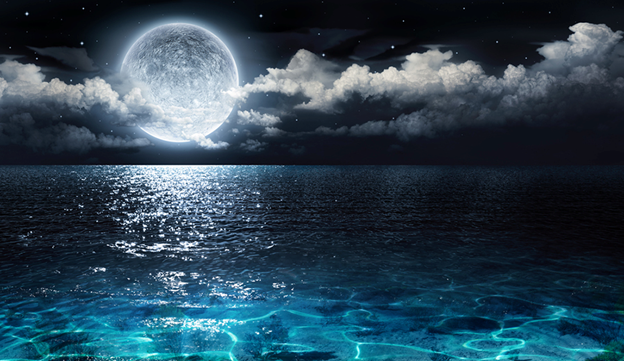 or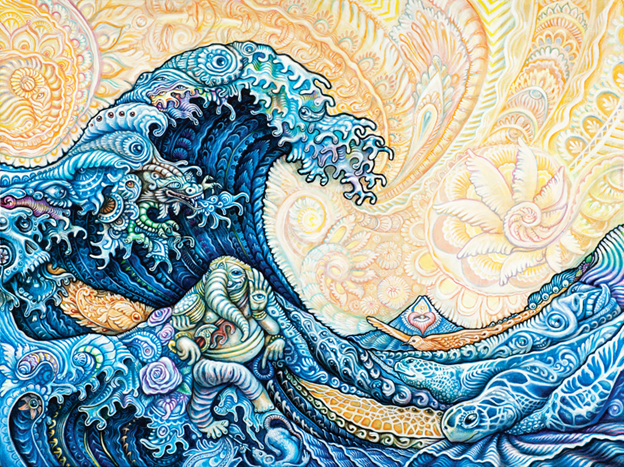 by William Nesbitt
Professor of English, Beacon College
Originally this was going to be a list of the top Cure songs never released as singles. I've seen lots of lists about top 10/25/50/whatever number Cure songs of all time, or singles, or B-sides. Lists of top songs not released as singles, however, seem rarer.
Then, I realized ten is the right number of songs to form an album. As of this writing, we're almost ten years removed from the last studio release from The Cure (even the reissues have stalled at Disintegration). Eventually, Bob and the boys will, one hopes, take a break from tours and festivals to record a new album. While the truly faithful will already have every official and unofficial Cure release playing endlessly on repeat and know it all, everyone else, the more casual fans, can create an album from some of the overlooked material that may be new to them. The numbers, then, reflect the running order of the album.
It needs a name, a Cure-sounding name, so I am calling it Tide. This operates on a deep, oceanic, elemental level—the pull of powerful but unseen forces. And it's also something to keep us going, to tide us over until the next proper album. One side of the album can be High Tide and the other side can be Low Tide. I've given you two choices for album art, or front cover and back cover, depending on whether you want something more serious or something trippier.
When developing the picks, I decided no cheats would be allowed. Songs released as singles are not eligible; songs released on singles can be included as long as they are not versions of singles (promotional singles count as singles). In other words, no radio edits, no extended versions, no live versions, no rehearsals, no reissues, no soundtrack versions, no instrumental versions, no acapella or vocal versions, no acoustic versions, no home demos, no studio demos, no alternative takes, no rough mixes, no final mixes, no mono mixes, no stereo mixes, no remixes, no 12-inch mixes, 7-inch mixes, 1-inch mixes, and so on. There will be no sneaking in of "Love Song" by way of Mixed Up (remixes), easing in of "Just Like Heaven" from the Greatest Hits bonus disc (acoustic), stowing away of "The Caterpillar" via The Top 2006 deluxe edition bonus disc (demo), or smuggling through of "Pictures of You" by using Paris (live). We don't need another compilation or greatest hits. We're steering clear of the hits in all forms and fashions. This is The Cure, and we're going to keep it pure.
Also, recent live performances indicate that Smith's voice is in as good a shape as ever. Just as encouraging are the live versions of two new songs: "Step Into the Light" and "It Can Never Be the Same," both of which you can include as extra tracks at the end of our homebrew version to make a deluxe edition, if you would like. While the latter song is the better of the two, both are solid. Fourteen-track albums are not uncommon, so there are still a couple of slots left if your favorite non-single track isn't represented here.
1. "Want" 1996 (studio track from Wild Mood Swings)
It's a moody, energetic opener on its original album, and it maintains the same position here. Key line: "I'm always wanting more."
2. "Possession" 2000 (unreleased song from the Bloodflowers sessions)
Let's keep the energy raised for one more track before we start dimming the lights. "Possession" is an upbeat track you could dance to if you get inspired enough to get out of bed and turn on the lights. "Possession" sounds like it could have been on Mixed Up II if The Cure had ever released such an album. Key line: "I whisper your name to lose control."
3. "Disintegration" 1989 (studio title track from Disintegration)
After over eight minutes long, it's probably too long to be a single. Plus, it's competing against four other singles from the same album including the heavies "Pictures of You" and "Lovesong." There's something yearning, searching, and yet somehow complete in this song. Key lines: "Songs about happiness murmured in dreams / when we both of us knew how the end always is."
4. "Breathe" 1987 (B-side of "Catch" from Kiss Me, Kiss Me, Kiss Me)
This is the sound of singing into the sun on a cold, cold morning. The sight of your breath in late fall. In the liner notes from Join the Dots: B-Sides & Rarities 1978-2001, Smith states that "Breathe" expresses "that hopeless wanting for what has been, knowing that it is gone forever . . . a beautiful world of stars and sighs." Something sounds a little different about the production, as if the top end is raised slightly high, but it works as if Smith's voice is being pulled up somehow or coming down to use from some remote, lonely station. Key line: "Be like you used to be."
5. "A Night Like This" 1993 (live version Show, studio version originally on The Head on the Door from 1985)
Oddly, this was released as a video but not a single for some reason. The studio version features a lot of saxophone. I prefer the live version which replaces the saxophone with electric guitar and seems harder, more urgent, and less relaxed. Key lines: "I want it to be perfect / like before."
6. "Underneath the Stars" 2008 (studio track from 4:13 Dream)
The feeling of looking up at the stars, realizing things have finally come together, and knowing things won't stay in this perfect moment forever. The sound of crashing stars making you wonder what might be above the stars. Key lines: "Together as now / forever as one."
7. "Burn" 1994 (from The Crow soundtrack)
A great example of the simple but emotive guitar lines in so much of The Cure's music. Key lines: "Don't talk of worlds that never were / The end is all that's ever true."
8. "To Wish Impossible Things" 1992 (studio track from Wish)
These are the sounds of a love struck Atlas unable to bear the weight of his own heart and unable to cast it off. This is the tragic predicament of being unable to put the pieces back together but equally unable to stop staring at them and cutting oneself with the shards. One of the saddest Cure songs ever. Key line: "It was the hope of all we might have been."
9. "This Twilight Garden" 1992 (B-side of "High" from Wish)
In the liner notes from Join the Dots Smith remembers that "I was trying to capture that feeling of late summer dusk, the colour of the sky, the smell of the grass, the sound of the last bird singing. I think it's one of the best love songs we've ever done." There is no reasonable explanation as to why this was left off of Wish.
I remember seeing "Just Like Heaven" come across MTV repeatedly. I didn't get it. This was pre-high school and pre-heartbreak. When I saw the video for "High" I started to get it. When I heard "This Twilight Garden" on the flipside of my friend's cassette single, I really got it. High school, post-heartbreak. I was ready. No one understands The Cure until they have had their heart broken.
The sound of flinging one's heart across the ocean. It skips like a stone and then finally sinks. Dreamy to the point of hallucinatory. "High" brought me into the world of The Cure; "This Twilight Garden" made sure I would never leave. My favorite Cure song ever. Key lines: "No one will ever take your place / I am lost in you."
10. "Watching Me Fall" 2000 (studio track from Bloodflowers)
Night-blooming jasmine in December. A highlight from the last great Cure album. At over elven minutes long, it's a journey. Key line: "There's a thin, white, cold, new moon and the snow is coming down."
While the possibility of a new Cure studio album seems more and more remote, if Robert Smith has taught us anything, it is to hold on to hope no matter how painful and how impossible it might be.
You may also like...