:Retrowerks: Mr.Kitty – Life (Juggernaut/NGP Versions)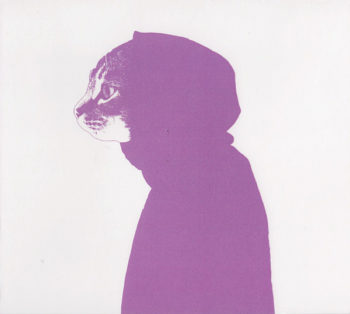 Mr.Kitty – Life
Release Date: March 28, 2014 (Juggernaut)/June 10, 2014 (NGP)
Label: Juggernaut Music Group/Negative Gain Productions
Website: http://mrkittydm.bandcamp.com/
Review by Yvette Arambula
Mr.Kitty (née Forrest Avery Carney), originally from Dallas, TX but currently based in Austin, comes back with full force on this re-release of his third album in the "Dark Youth" series of four releases: Death, Eternity, Life, and Time. His mix of dark electro, darkwave, EBM, grave-wave, industrial, new wave, synthpop, and witch house creates a beautiful collage of deeply emotional songs that take you to surreal, serenely dark landscapes as you close your eyes and listen.
"Insects" is a great opener, setting the mood perfectly with its catchy, yet subtly dark melody and soft vocals that still manage to convey the feeling of being consumed by your troubles. "Heaven" is a great song to listen to while in your special someone's embrace, losing yourself in their eyes. Most people have had someone in their lives that has an unhealthy effect on them, such as the person that he wants to keep at a distance in "Unstable."
"Sacrifice" is another great song; love the subdued shouted chorus. "Holy Death" has great symbolism, enhanced by the melodies and clean vocals sung at a lower octave. "Labyrinth" is one of my favorites, a bit of old school new wave goodness with modern flair thrown in. Our minds can often be our own enemy, imprisoning us with their intricate webs of restless thoughts. "Scars" is a pretty danceable, seemingly happy tune with a serious subject: "You can't help the ones you hurt / I can't save you from yourself."
The echoic vocals on "Drown" do give me a sense of being underwater, sinking deeper into an ocean of raw emotion. I've definitely identified with this song during my darkest moments. "London" brings bouncy beats back in, perfectly complementing the soft, pretty vocals. Cute song about yearning to see the one you love (or have romantic interest in). The soft background synths and driving beats in "Dearlove" convey the eagerness for renewal of past love.
"Choke" is by far the song that speaks to me the most. From its melodies to the vocals and everything in between, this song stirs something up within me that is pretty indescribable, yet so familiar, nostalgic even. The bass line has a hint of When In Rome's "The Promise" which just adds to my enjoyment. "Years" is another song that displays Mr.Kitty's talent as a lyricist. Although seemingly simplistic in some parts, the symbolism creates fantastic images in my head.
Next is the slower paced "Escape," with subtle sounds in the background that almost make it sound like an old record. The chorus is haunting, not just in execution, but also in the bit of hopelessness it brings to someone who already has trust issues. "Amnesia" picks up the pace a bit only to lead back into the slower "Father," a sadly sweet ode to his father. I often catch myself singing it lately. It's memorable, so to speak.
"Hurt" is an exclusive track on the Juggernaut release of the album. The various layers weave seamlessly into a danceable sonic serenade that haunts you with its ethereal, echoic vocals.
IIOIOIOII slows down "Insects," bordering on ambient, experimental electronica sounds that were popular in the '90s.
As far as the North American release remixes, my favorite is the HexRx version of "Insects," although I do admit that I thought it would be more fast-paced. Nevertheless, I really dig the special dose of darkness they've added into the mix. Gentleman Junkie slows down the song as well, adding almost dubstep-like synths throughout and changing up the drum track, making it their own style.
This album reminds me of the innocence of the '80s coupled with the thrill (and disappointment) of young love. I absolutely love Life; ever since I first heard it when it was released on the now defunct Engraved Ritual label. I am really glad to see that Mr.Kitty has since found a new home. I can't wait to see him live along with Alter Der Ruine tonight in my hometown for a change! If anyone is in the San Diego area, swing by the Kensington Club on Adams Avenue. I'm pretty sure you won't be disappointed.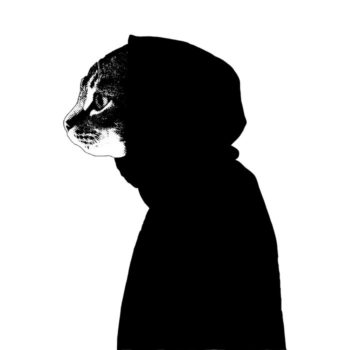 Track Listing
Juggernaut Deluxe Edition
01. Insects
02. Heaven
03. Unstable
04. Sacrifice
05. Holy Death
06. Labyrinth
07. Scars
08. Drown
09. London
10. Dearlove
11. Choke
12. Years
13. Escape
14. Amnesia
15. Father
16. Hurt
17. Insects (IIOIOIOII Remix)
NGP North American Version
1-15: Same as above
16. Insects (Remixed by HexRx)
17. Insects (Remixed by Gentleman Junkie)
Tags Forrest Avery CarneyMr. KittyNegative Gain ProductionsYvette Arambula
You may also like...