:Retrowerks: Ten Club Nights in North America You Can't Miss in 2014

Ten Club Nights in North America You Can't Miss in 2014
With a select few different club nights and venues shutting down in parts of the U.S. and Canada, some have voiced discouragement about the overall vitality, accessibility, and the culture of darker styles of music. Yet don't let a couple of very public closing announcements fool you; there are some long-standing nights that are still very much alive across the continent, some in cities you wouldn't expect, some incorporated into unlikely events and venues, yet all are still doing very well. These owners and producers are not only more than savvy enough to handle all aspects of their operations from promoting to social marketing, they give you a complete overall experience while keeping in mind that music, especially new music, is vital to what they do today.
The following are clubs and nights in North America (U.S. and Canada) that everyone should be checking out. There are other places that are very notable beyond what's written here that cater to certain aspects more than others—a great venue, strong community, good crowd number, or great sound system—yet the following you'll read about here are places above and beyond in all aspects of social and music nightlife in dark music culture.
To each of the following nights, these key questions were asked:
1. How long their night/venue has been operating
2. How 2013's crowds were responding to the overall night and to the music (especially NEW music)
3. Their plans for 2014
Most would give some insightful answers. Read what each had to say about their events:
Purgatory (Charlotte, North Carolina; Florida + road shows in select U.S. cities)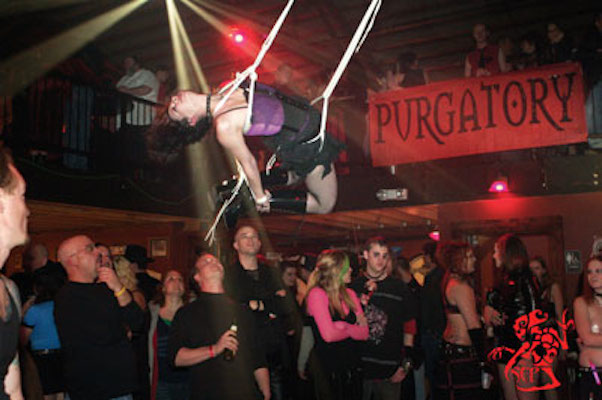 Many have heard of Single Cell Productions and their signature event Purgatory. Hundreds (on many, close to a 1,000!) of people purchase pre-sale tickets, including VIP for the upper-level stations, and flock to each Purgatory. Some say it's a veritable showcase of fetish with their wide array of exotic session stations and stage demonstrations, some simply call it a freak show, some call it a night of risqué stage performances; I like to think it's all of the above and tons more. It's the alternative portal to one glorious night in one large amphitheater in Charlotte, NC with other live music shows now happening in parts of South Florida.
"We've been at it and building the underground presence in Charlotte for going on 12 years this April," explained Torch, the founder of Single Cell Productions. "Fans are responding positively to the influx of new music and new regional DJ talents. We try to mix it up enough to keep generating new interest without losing the flavor we've come to be known for.
As we get further into the building process of Nocturnal Frequencies—our live music events—we're planning to expose our patrons to many alternatives to the mainstream and bring more touring acts through Charlotte that may have otherwise missed our part of the country."
Club Sanctuary (Tucson, Arizona)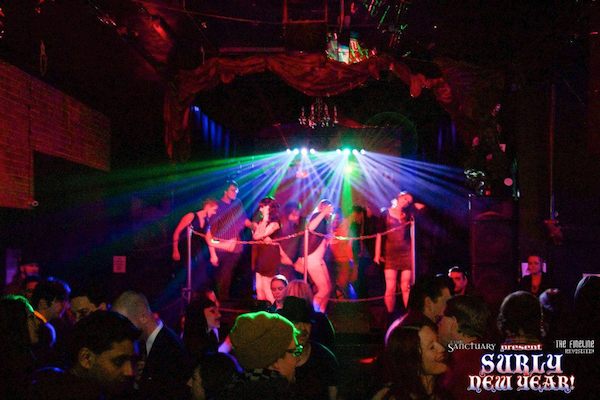 Club Sanctuary is a night created by Tamara Jenney (aka Plastic Disease), now of Alter Der Ruine. Club Sanctuary gave new life to the Tucson area nightlife after closings of past clubs and shops a few years past. The music at Club Sanctuary is always keeping people moving and the nights are amazingly energetic.
Jenney states, "Club Sanctuary began in January of 2009, as of 2014 we have been around for five years! The last year at Club Sanctuary has been a good one. We have brought in lots of new people, some of them that had never really heard industrial and are now full blown fans. We generally get a good crowd response to the music. Tucson has always had a scene that truly loves industrial music. 2014 is going to be a big year of changes and additions for us. We have added on a street team and some additional Club team members. We are going to be doing our regular 21+ monthly along with some other all ages events including Industrial Bowling (we take over a whole bowling alley!), and more live shows."
Hard Mondays (Minneapolis, Minnesota)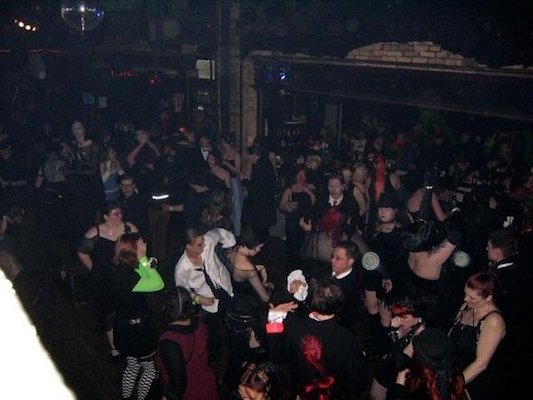 Hard Mondays is an outstanding dance night in the heart of downtown Minneapolis. Each and every Monday hundreds come out to start their week out in the best way, on the perfectly laid out dance floor with other multi-room lounges and a fantastic club staff at The Saloon. Select special events are produced annually by the Hard Mondays crew that attracts 800-900 people at each!
DJ Nitrogen talks about this long-established Minneapolis staple: "Hard Mondays has been going on non-stop since about '96 (I'm not sure exactly). I started in 2000, Skaht (DJ Noise) started in '07. The past year was about average to below average, we've had slower years but it wasn't gang busters either. It really helped when we had special events or guests.
Musically the crowd responds pretty well to new music, sort of. Our regular crowd tends to socialize for most of the night and really doesn't start dancing until later. Once they do, they do respond very well to music.
This year in 2014, we will have our signature event in the spring, Goth Prom, which is going on its 11th year. We have also started monthly "HardER Mondays" which have a harder edge to them musically and feature Jean Bardot performing on stage. We also have a quarterly night called Darker Monday which features mostly "goth" music. Finally, we have a new quarterly night: Cosplay Hard Monday in which we encourage costumes. We have done two of these so far and they have been very well received.
We will also have various special events and guest DJ's throughout the year."
Ceremony (Boston, Massachusetts)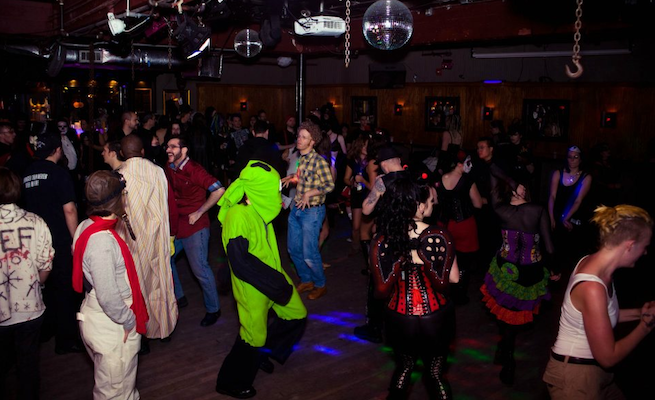 Although Ceremony was born during the days of the notorious Man Ray venue (well-known for representing much, if not all, of the Boston dark music night life), when Man Ray shut its doors, Ceremony picked up the (mirror) ball and has kept it going since every Monday night. The music, the decor, the event crew, and club staff—I can't say enough good things about this night—each time you're there you simply know you're at the perfect night in Boston. Ceremony is now operated by James Cuddyer (aka DJ Static).
"Ceremony is coming up on its 18th year this October," says Cuddyer. "The DJs at Ceremony spin a variety of dark dance that ranges from goth and industrial floor fillers to the newest in dark dance. The crowd at Ceremony is a faithful crew eager to hit the floor for their weekly Monday night fix, always up for the tracks they love as well as eager for new beats to experience. Ceremony plans to continue to fulfill its patrons' weekly need to dance in 2014, keeping Mondays dark in Boston."
Vengeance Fridays – Imani Ramos (promoter – Orlando, Florida)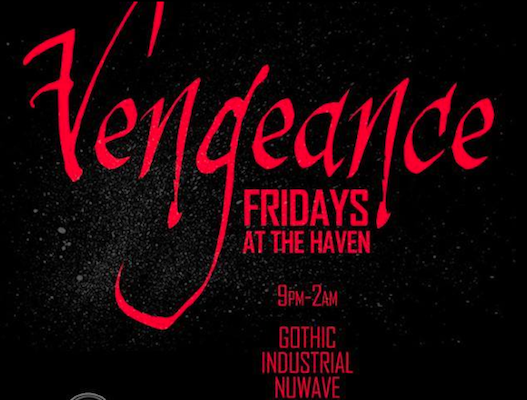 Orlando is an exceptional case as it's had a spotty record for many inside and out of the area. Yet in only this past year, the city has been back in the national spotlight and much of that is from the tireless work of one promoter, Imani Ramos. She has produced many an event and a few nights, all from behind the scenes and an extreme love of music and live entertainment.
Ramos states, "I have been doing nights in Orlando for the past year after relocating from NYC. For that year I had been at Red Rum Fridays at Thee Grotto, but since it has shut down I am now doing Vengeance Fridays, presently at The Haven in the Winter Park area.
Last year went really well and we had some epic shows come through like Psyclon Nine, Dawn of Ashes, Ludovico Technique, Die Sektor, Panic Lift, MyParasites, Astari Night, and some amazingly talented local acts such as Shattered Glass Playground, Missfit Toys, Fearpassage, and Human Factors Lab. Our crowd is always anxiously awaiting new music and the preference is almost always industrial. There are quite a few old school goths in our crowd who stick to the older darkwave and synthpop, but mainly they crave harsh industrial or the classics. We also prided ourselves on having an amazing variety of guest DJs from all around the country such as END: the DJ, Jet from VampireFreaks, Annabel Evil, Octopussy, DJ Znuh, as well as awesome local well-known DJs such as Maus and Mark Paradise from Tampa.
2014 marks the birth of 'Vengeance Fridays' which will continue the same path of great live music shows in goth, industrial, EBM etc., including some industrial metal and metal shows as well, and many epic guest DJs from all over. We will continue to have the best and most varied live entertainment including dancers, fire performers and suspension artists, just to name a few."
Passeport (Montreal, Quebec)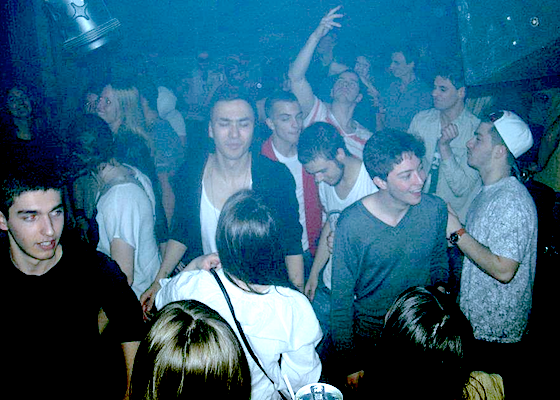 Nearly every individual who walks into Passeport is greeted upon first entrance. The staff, from bartender to DJ, is extremely passionate about their night, their crew, and the music and it shows throughout each night, every week.
Passeport has been a cult destination of the underground Montreal club scene since 1982. It differentiates itself with its intense and different musical nights, and its loyal, marginal, and open minded customers. It has fantastic club nights four nights out of each week with DJs Kommandant, Draris, and other local area DJs plus great guest talent.
Their saying is, "Let yourself be tempted by this mysterious and exalting universe." Passeport is there to give you not only a fun night, but a true experience. Say hello to Maite and Hugo if and when you manage to grace their club floor!
Assimilation (Tulsa, Oklahoma); Assimilation (Las Vegas, Nevada)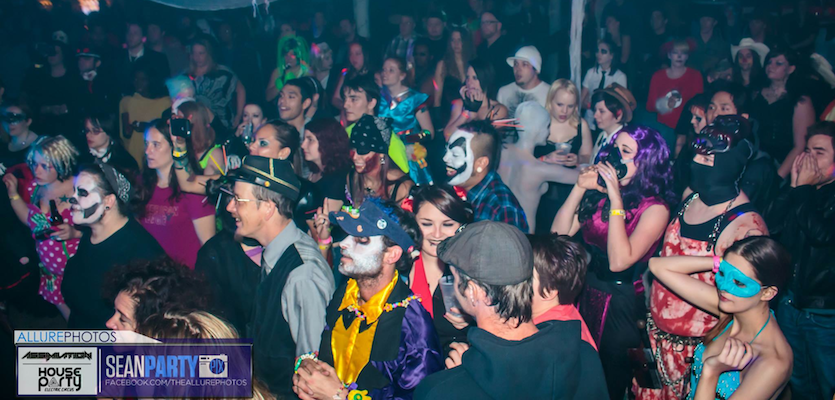 Although Tulsa always comes up as a generally affordable city with a great cost-of-living to settle in many residential news and living lists, not many people would think of Oklahoma as a viable area to have any kind of alternative dance music scene…until they see photos of the crowds or even just a flyer of Assimilation. Wes Turner of Re:Mission Entertainment is a very experienced promoter and DJ who has lived and breathed certain aspects of music, from management to marketing and promotions, for many years. Each month he completely transforms a barely empty venue, from the sound to lighting, into what becomes a feast for the eyes and ears. Many visitors would think they've been transported into a major metropolitan club night. Though the locals are well familiar with Turner's expertise; this can at times leave him with unforeseen challenges in keeping the high caliber consistent with the flagship Assimilation night that has been so well-acclaimed it's recently branched out into a monthly night in Las Vegas, Nevada.
Turner explains further, "This is our 6th year for Assimilation and the event originally started under the name Re:Mission four years previous to that. I unfortunately don't have great answers for the questions above because I'm unsure of 2014 plans for Assimilation right now. We mainly just have lots of theme parties and holiday events in the works right now. We're currently every 2nd Friday at IDL Ballroom in Tulsa and every 3rd Saturday in Vegas at The End (Underworld). Our average monthly attendance last year was about 200, but sometimes more (up to 500)."
Cybertron (New York City, New York)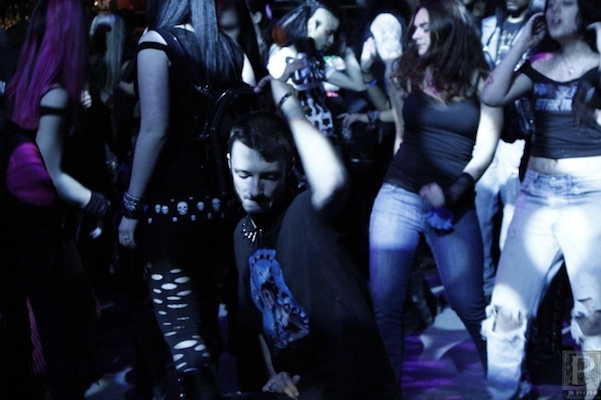 Cybertron is a night produced by Jet of VampireFreaks.com, the largest gothic/industrial social portal online. While there are other nights here and there scattered across NYC, Cybertron is known for continually exposing audiences to fantastic live music from international artists and new music from notable DJs. Although sometimes at great cost, Jet continues to give New Yorkers nights to remember.
"Since December 2002, we just had our 11 year anniversary!" Jet states. "We were a weekly event for the first 3–4 years, and it's now mostly once a month. We try to stick to 2nd Saturdays but we tend to hop around based on tours/holidays, etc. New York has always had crowds that appreciate new music. People will dance to it as long as it sounds good and has a good beat. In particular on the more crowded nights we can get away with playing pretty much whatever we want. I think one of the problems is the lack of good, quality industrial music from new bands. Everybody got bored of the Suicide Commando/terror EBM clones. We've still got some great new bands coming out but it's not as many as we've had years ago, the excitement seems to have gone down and we need to bring it back. I do like the newer 'hipster-industrial' bands, but it's a separate scene and hasn't really been affecting our club nights.
The last three Cybertron events have all been at different venues, so right now we're kind of venue shopping. We were using Gramercy Theatre every month for a while, the place is amazing for live shows/tours, but the place is just too big and expensive for us to have regular club nights. We would pack the place and still lose money because of all the expenses. So right now the plan is to try out a few different venues, depending on what bands/acts we have for that month. Our most recent Cybertron was at Santos Party House, which is smaller than Gramercy so we packed it out. The venue loved us and is begging us to come back. So yeah, downsizing the venue has actually enabled us to make a profit for a change, not having to pay extraordinary venue rental fees and bar guarantees. Plus it's less stressful dealing with smaller venues."
Elysium (Austin, Texas)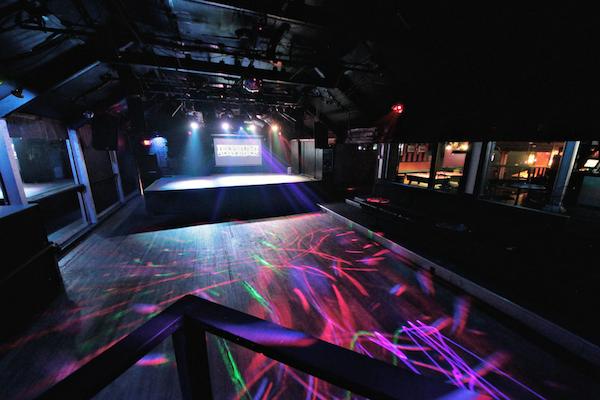 The most famous line that Austin is known for is "Keep Austin Weird," and the 6th Street area in downtown Austin is representative of that motto. Not too far from Tears of Joy (hot sauce shop) and just a couple blocks or so from Hoek's Death Metal Pizza Shop (exactly as it says), you'll find Elysium, Austin's answer to dark alternative music. Elysium is truly a haven for Austin's music scene with five very diverse nights each week catering to a wide variety of dark music culture, from industrial to Eurodance, post punk, live entertainment, and much more.
Elysium Nightclub has been hosting Austin's alternative nightlife since 2001. The warehouse that Elysium resides in dates back centuries, but since the late '70s it has been home to a variety of entertainment venues. Elysium is one the longest standing residents to date.
***
So check out these nights and voice out on the ones you love attending, music you love dancing to and representing. Dark alternative club nights are still very much alive!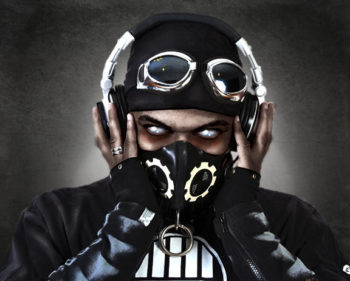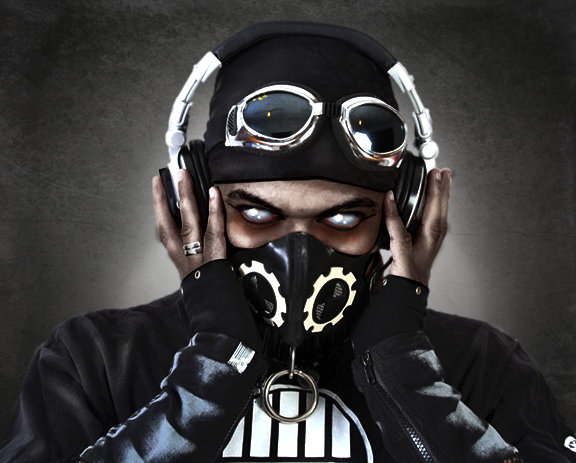 END: the DJ is a U.S. based DJ and artist on Nilaihah Records and CircuitHeads Digital. END supports many dark electronic artists and labels by touring internationally plus mix sets on U.S. and UK radio with Industrial Club Sessions. More details are on his official website at www.ENDtheDJ.com
Tags AssimilationCeremonyClub SanctuaryCybertronDJ DrarisDJ KommandantDJ NitrogenDJ Plastic DiseaseDJ StaticElysiumEnd: the DJHard MondaysImani RamosJames CuddyerJetPasseportPurgatoryRe:Mission EntertainmentSingle Cell ProductionsTamara JenneyVampireFreaksVengeance FridaysWes Turner
You may also like...