:Retrowerks: Club Distortions – END: the DJ'S New Music Best Picks

END: the DJ'S New Music Best Picks
Back with another new music top picks that really caught peoples' attention in November and into the last part of this year.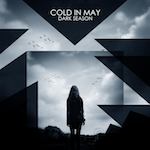 Cold In May – "The Reason (Motion City Lights Remix)" – Skyqode
For the first time in ages, this has been one of those tracks that never leaves my personal playlist. In fact, when I hear this track I instantly hit repeat to hear it again. The vocals have such moving delivery, the lyrics are powerful, and the remix adds to what is already a truly amazing piece of work. Whatever you do, catch Cold In May's latest releases on Skyqode. You'll be rewarded many times over.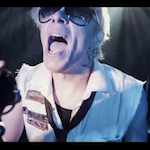 Systemshock – "Cheater (Video Edit)" – Synthematik
They're fantastic new artists from the self-titled EP. A driving floor track that I love listening to when getting ready for a musical night!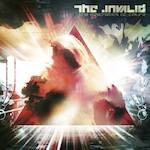 The .invalid – "Breaksequence" – Deathwatch Asia
Having The Invalid's album sent to me was a pleasant surprise—such aggressive beats with a heavy rock or even nü-metal influence vocally is quite a balancing act, done superbly throughout the entire release. "Breaksequence" is one of the handful of tracks I really enjoy.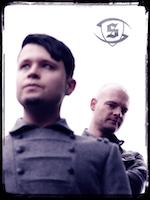 Stereomotion – "Leave It All Behind" – Danse Macabre Records
This track off of the recent Days of Faith album is one of many noteworthy club tracks. It has a great vocal style and complimentary music production. Check this one out!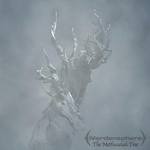 iVardensphere – "Snakecharmer" – Metropolis Records
If you have yet to check out iVardensphere's recent album The Methuselah Tree, you need to stop reading this, go order a copy of this right now, and the rest of your day is set to be musically educated. iVs is in true form with this release—"Snakecharmer" is one of the album's highlights, showcasing the diversity of styles mastered. Fantastic!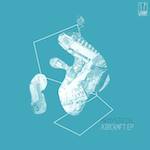 Armystrial – "Absence" – Login Records
Leave it to Login Recs to come out with one of the most mechanic sounding tech tracks of the year with this outstanding track. This has quite a buzz, both literally and metaphorically. The beat will haunt you! In fact, if you love the high quality minimal tech sound to this one, you should pick up Armystrial's entire Aircraft album. Every track on it is fantastic.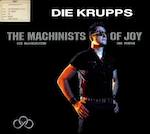 Die Krupps – "Nocebo" – SPV
The hard beats and signature Die Krupps voice—always copied and underrated—return. Very stomp worthy! You can catch this one off of the new album The Machinists of Joy along with a handful of other strong tracks.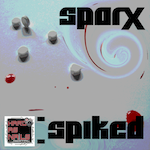 Sparx – "Spiked" – Hard As Nails Digital
HAN Digital unleashes another monster track and it is total energy, something to set everyone off; "Spiked" almost challenges you NOT to move.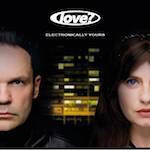 Love? – "I Walk Alone" – Emmo.biz Records
The new Love? album Electronically Yours = get this ASAP. Such a solid album with much depth and so many outstanding tracks, it was difficult to choose just one. Fantastic work.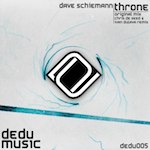 Dave Schiemann – "Throne" – Dedu Music
Fresh off the new Dedu Music label is this powerhouse club track. Building from start to finish, "Throne" is a track to kick off the peak of the dance floor with, along with Dedu Music's other releases of fresh club music.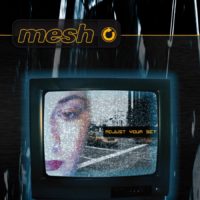 Mesh – "Adjust Your Set (Club Version)" – Metropolis Records
Mesh's recent output has been arguably their best ever—especially since selected tracks have been "adjusted" to make bodies move. Check out this version from the self-titled single release.
System Syn – "The Privileged" – Metropolis Records
I've always loved Clint Carney's solo work when he has the time away from his collaborations with Imperative Reaction and God Module. His System Syn always strikes me as very artistic and the new album No Sky to Fall is a great example of this. This track from the album signifies the work.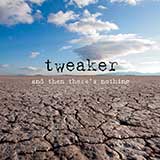 Tweaker – "Grounded (3KStatic Mix)" – Metropolis Records
Tweaker (aka Chris Vrenna) has a new remix album with many awesome tracks to check out, including this one featuring guest vocals from kaRIN of Collide.

D Grove – "Visions" – Bionic Digital Recordings
One of Bionic Digital's latest showcases of some kick ass hardstyle. The driving beat production on this one is intense.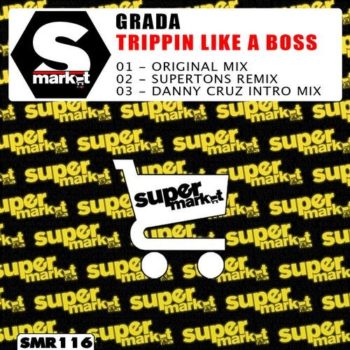 Grada – "Trippin Like a Boss (Supertons Remix)" – Supermarket Records
This track has such a flow; it keeps you on the floor. Love the rhythmic tones and transitions. Find this one on digital outlets such as Beatport, iTunes and more!
I'll have the top selections of 2013 next featuring best tracks, albums, labels and more. Keep listening!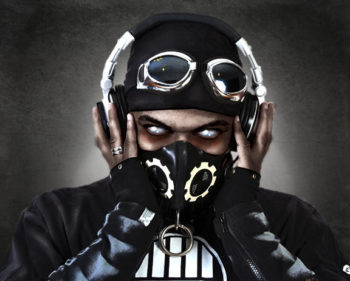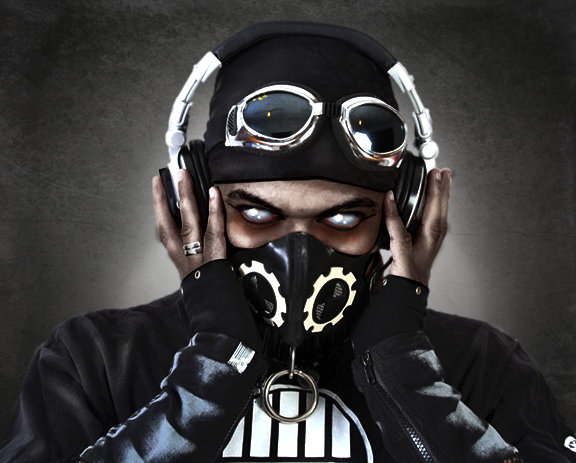 END: the DJ is a U.S. based DJ and artist on Nilaihah Records and CircuitHeads Digital. END supports many dark electronic artists and labels by touring internationally plus mix sets on U.S. and UK radio with Industrial Club Sessions. More details are on his official website at www.ENDtheDJ.com
Tags ArmystrialBionic Digital RecordingsCold In MayD GroveDanse Macabre RecordsDave SchiemannDeathwatch AsiaDedu MusicDie KruppsEmmo.biz RecordsEnd: the DJGradaHard As Nails DigitaliVardensphereLove?MeshMetropolis RecordsSkyqodeSparxSPVStereomotionSupermarket RecordsSynthematikSystem SynSystemshockThe InvalidTweaker
You may also like...