:Retrowerks: Atomzero – Symbiosis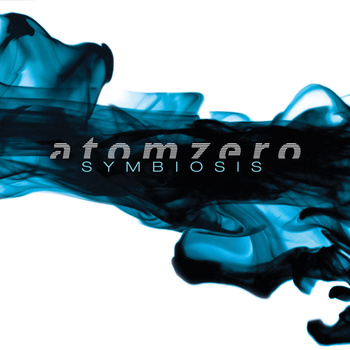 Atomzero – Symbiosis
Release Date: May 23, 2014
Label: Analogue Trash Records
Websites: Official │Facebook │Twitter │YouTube │SoundCloud
Review by Tyler Courville
It is no secret that I have a bit of a soft spot for the synthier side of EBM. Sure I love myself some Uberbyte and Agonoize, but sometimes it is refreshing to listen to something a bit calmer and a bit less screamy. Atomzero's album Symbiosis is a wonderful and refreshing example of this.
This album has many warm sounds and deep beats that bring And One and Necessary Response to mind. There is emotion to the music. It isn't just dirty lyrics thrown at a hard beating oontz song. Symbiosis brings back some of that soft, but deep that a lot of groups I have been listening to lately seem to have lost.
"Dissent" is my favorite from the album for sure. The song has a very KMFDM mixed with Mortiis feel. Light vocals with a very in your face melody. If you enjoy the dark, synthpop-ish, side of the EBM/industrial world, you definitely won't be disappointed. I always love hearing new music and this album should definitely make any music lover's wish list.
Track Listing
01. MisDirection
02. Symbiotic
03. Build Decay
04. Ghost Inside
05. Surface
06. Blockade
07. Dissent
08. Nature Without Sound
09. Divisions
10. Brave
You may also like...