:Retrowerks: BlakOPz Interview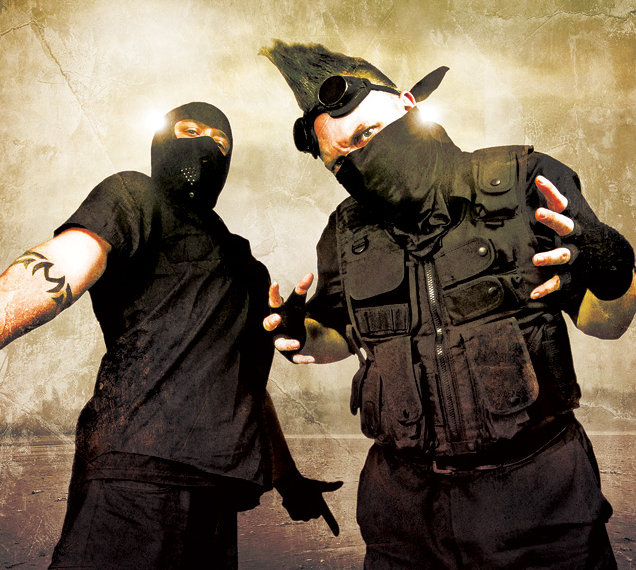 Interview with Alex King and Mike Bender of BlakOPz
Conducted via e-mail March 5, 2014
Interview questions written by Jaymie Burzette
Jaymie Burzette caught up with Alex King and Mike Bender of BlakOPz to pick their brains about their new album, As Nations Decay. See what they have to say here.
Jaymie: Have you guys been receiving a lot of attention for your new album, As Nations Decay?
Bender: So far the response has been pretty positive. We were honored to be COMA's Album of the Month too! It's maddening waiting for your album to release; constantly re-listening to each song, trying to find the most insignificant imperfections, and then punishing yourself for not fixing it sooner. Questioning whether listeners will embrace the album or shit all over it. To finally receive feedback helps quiet the demons, but to hear positive feedback reassures us we are doing something right for a change.
Alex: The wait game is the hardest part. We have definitely seen some very favorable responses thus far. It's still a bit early but I think it's doing really well. We hit #2 on the DWA charts for pre-orders all time. That's a good sign.
Jaymie: When can we expect a tour with BlakOPz headlining?
Alex: Well we certainly have enough material to be able to do it. We are fine with earning our stripes as a band for now though. We are willing to put in the work until then. When the time is right we will be glad to tour as headliner.
Jaymie: What was the biggest problem/hang-up in constructing this album?
Bender: Time and inspiration. It's almost impossible to write something worth anything when you are pressed for time. Some days you just don't have that spark of creativity so you try to force yourself to write and end up unhappy and frustrated with the whole project. In order for us to be 110% satisfied and proud of this album, we had to step away from a work in progress here and there to clear our headspace. Allow the creative juices time to build up momentum.
Alex: Yeah I agree. Sometimes life happens too and you just have to bury your head in your music, and it can work with you or against you. I know for one thing, I had a lot going on with my life during the production of this album.
Jaymie: Do you feel that there is anything you guys can do to counteract the unfortunate piracy of your music?
Bender: I don't think so. A ton of money has been spent over the years in an attempt to stop media piracy without any luck. It's like the war on drugs. And if somebody wants something that bad, that person is going to get it, one way or another. To be honest, it's not a big deal to me. I guess it shows we are good enough to make people want to share our music with the world.
Alex: I mean you can't really stop it. All you can do is set the example for people to support what they love. I used to download a ton of stuff back in the day. Now I purchase it. The truth of the matter is that if you want to continue to hear people making music that you love, then you need to support it or it will disappear, especially if you are a smaller band. If you don't support them all you will be left with are Top 40 hits to wade through. Support what you love.
Jaymie: What is the best video game you've played in a while?
Alex: I play quite a few lately. I tend to do it to calm my brain down from having to think about music so much. It's a good distracter. I love Skyrim, Titanfall (Beta) was amazing, and South Park Stick of Truth is pretty funny to play. Bender likes old TurboGrafx-16 games.
Jaymie: If BlakOPz could create and star in a video game, what type of game would it be and what would you guys do?
Alex: It seems that we get associated with games a lot. I am not sure why. I have not had much thought about that. Honestly, I would love to do music for movies and video games. I guess it would be a futuristic shooter game?
Jaymie: Videodrome is an awesome movie—why did you pick this particular movie to incorporate into this album?
Alex: I have been a long time fan of Videodrome and film maker David Cronenberg. Videodrome has always stayed with me through the years and is one of my favorite movies. The whole idea that people are programmed to do things because of a signal in the television is awesome. In a way we are all programmed by television as it's a distorted perception of what the world is. Nowadays it's the Internet.
Jaymie: Do you have a personal favorite track on this album?
Bender: I am proud of all of the tunes. Each one has characteristics and a story all its own, but "#culturedelete," "Thick as Thieves," and "Detonation" really resonate with me, both in the lyrics and the music. It's hard to choose favorites though when you've heard each one countless times.
Alex: Like Bender said. I am proud of all the tunes. "Detonation" is one of my favorites to me.
I love the message and the breakdown in that song. It sounds like an orchestra set to the tone of the end of the world. I also like "Before The Rust," especially for its lyrical content. It's hard to pick though.
Jaymie: What do you want people to walk away from this album with?
Alex: Quite a few things. Not mentioning the basis of each song, but each has a message or opinion about something important to me or us. I think the main message to me would be for people to start paying attention to what's going on in the world and not sit back to let other people ruin it.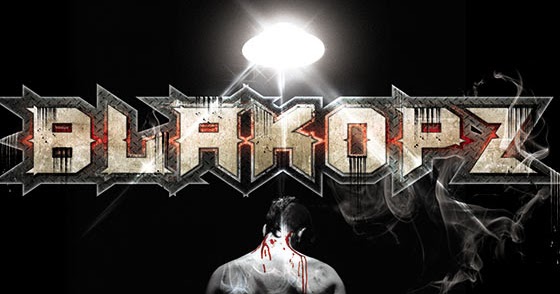 You may also like...