:Retrowerks: Mr.Kitty – Life
Introducing Retrowerks!
Since the old website (coma-online.com) went kaput, we decided to publish select articles that were originally published between 2012-2015 that we still have archives of. Hope you enjoy reading these snapshots from the past.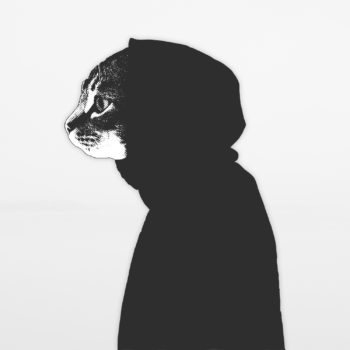 Mr.Kitty – Life
Label: Engraved Ritual (now defunct)
Release Date: July 5, 2013
Official Website: http://mrkittydm.bandcamp.com/
Review by Jaymie Burzette
Mr.Kitty is a Dallas, Texas-based synthpop/dark electronica/goth/new wave project founded in January 2003 by Forrest Avery Carney. Mr.Kitty has described his sound as "a post-apocalyptic dream of serenity and your deepest depression." Mr.Kitty has been making music since 2003, with all but Life being independently released. He has released two full-length albums prior to Life (which I find to be quite good), and quite a few remixes. Up until now, Mr.Kitty has had little internet presence or recognition, but Life should turn all that around. Simply put, this is a fantastic album that wraps you snuggly in a warm, synthy blanket of goodness. Beautiful melodies, hypnotic beats, warm synths, and perfectly timed glissandos comprise this wonderful album which envelopes you in its warm arms, holding you gently like a delicate lover pressing against you softly, their body forming to yours. Settling in and seeping in, this music will move your soul and incite your body to dance. It isn't often an album affects me quite the way this one did—aurally, visually, and physically. Both musically and lyrically, this is a very powerful album which will be exceedingly difficult to put down.
The album opens with "Insects," a light synthpop track with beautiful melodies, catchy beats, and light auto-tune vocals. I absolutely love the chorus to this track—"Insects will crawl upon my skin / insects will eat me from within." Lyrically simple, yet the message is quite potent. The combination of the melodies, warm synths, and vocal glissandos make this track one of my favorites off this album. The album's first single "Heaven" follows, with more warm synths and floaty, dance-y electropop beats that really move your body, yet simultaneously make you feel as though you're floating in soft, warm water, surrounded by a faint orange and purple glow, being tickled by passionate love. "Unstable" is up next, another dance-inducing track with dark electro/synthpop beats.
"Sacrifice" is reminiscent of late '80s/early '90s Depeche Mode in its synth movements and beats; the vocals here are almost absent, blending into the music. This track in particular really wraps itself around my head, coiling around my brain and seeping into its commissures in a wash of warm lavender and soft orange hues with soft white electric popping to the beat. The feeling this track gives me borders on orgasmic, rumbling and rolling gently yet forcefully through my body. "Holy Death" seems to have a strong Violator-era Depeche Mode influence in both its vocal stylings and synth beats. The combination of Mr.Kitty's musical style with this era of Depeche Mode works quite well, and it doesn't feel like a rip-off; it is more of an homage. "Labyrinth" immediately comes off as '80s new wave but with more modernized synth work. Another track with great lyrics—"This maze will kill you in your dreams / come with me."
"Scars" is an electropop track that is quite bouncy and cheerful sounding, despite the deeper lyrical content regarding relationships. "Drown" is a softer, slower, touching synthpop track about heartbreak and loss that conveys a personal feeling of gently floating in water. "London" brings the tempo back up as a happy, upbeat synth/electropop track. "Dearlove" is another track that really does it for me—warm, soft feelings throughout my body with lavender and orange shades spreading through my brain down to my toes. This track's great beats with its hi-hat accents, perfect glissandos, and warm, flowing synth melodies make this one of my other favorite songs on this album.
"Choke" has more of a dark electronica feel in its instrumentation and melodies. The vocals were partially processed and partially clean, with the clean vocals being reminiscent of Violator-era Dave Gahan. "Years" is a catchy, upbeat synthpop track with clean vocals and good dance-ability. Up next is "Escape," a pensive and lonely track with great melodies and an extraordinary sense of longing. "Amnesia" is a bouncy, upbeat dark electronica/synthpop track where again, the music runs contradictory to the lyrics; while the music is quite happy and upbeat, the lyrics convey loss and sadness. Closing out the album is "Father," a touching eulogy with synth movements and melodies fitting the track perfectly. The album closes out as it began, with an overwhelming outpour of emotion and feeling.
One of the hallmarks of this album is Mr.Kitty's incredible ability to convey such strong emotion and feeling to the listener. It isn't often that an album affects me so deeply and profoundly, but Mr.Kitty's Life reached right into my brain and touched me perfectly, directing vivid feeling and sensation. The combination of the musical composition and lyrics are incredibly powerful, along with whatever else Mr.Kitty pours into this masterpiece. I highly recommend this album if you're a fan of electronic music. Perhaps you too can be taken on a sensual voyage full of aural pleasures.
Track Listing
01. Insects
02. Heaven
03. Unstable
04. Sacrifice
05. Holy Death
06. Labyrinth
07. Scars
08. Drown
09. London
10. Dearlove
11. Choke
12. Years
13. Escape
14. Amnesia
15. Father
You may also like...