:Movie Review: Three Billboards Outside Ebbing, Missouri (2017)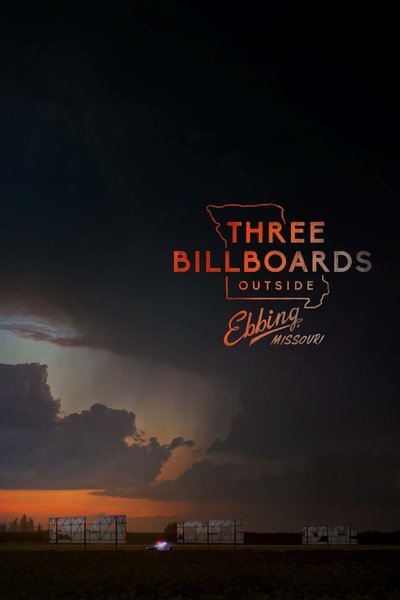 Three Billboards Outside Ebbing, Missouri
Release Date: November 10, 2017
Starring: Frances McDormand, Woody Harrelson, Sam Rockwell, Peter Dinklage, Caleb Landry Jones, Abbie Cornish
Director: Martin McDonagh
Music: Carter Burwell
Production Company: Blueprint Pictures
Theatrical Release: Fox Searchlight Pictures
Rated R
Review by Danesha Artis
Everyone has certain movie directors that they love. Especially any time said director comes out with a new film. No matter what, you have to see it, and damn what the critics may think of it. For me, that particular director is Martin McDonagh. He's known for such films as In Bruges (with Colin Farrell and Ralph Fiennes), and Seven Psychopaths (Colin Farrell, Sam Rockwell and Christopher Walken). The next film he released was Three Billboards Outside Ebbing, Missouri.
The film stars Frances McDormand (famous due to Fargo) as Mildred Hayes, a mother beset by grief and anger about the rape and murder of her daughter, Angela. She then decides to rent out three billboards that haven't been used in ages to send a message to the Ebbing Police Department. One of them is pointed directly at Chief Willoughby, played by Woody Harrelson. The story explores how the town is effectively split by her decision and the resulting fallout. Some support and acknowledge her decision, but other townsfolk see her as a bully; especially Officer Dixon, played by Sam Rockwell. Without trying to spoil it, the rest of the story explores different parts of Mildred's life and the lives of the people touched by her decision to get those three billboards.
There were a few things about the film that really pleased me about the actors. Seeing Frances McDormand act the polar opposite of her character in Fargo was a treat. You'd expect her to be an affable sort, but seeing her own her anger and let it define her throughout was amazing. Also, seeing Woody Harrelson trying to be the model officer was interesting. There's another part that got me, but again, that's going into spoiler territory.
McDonagh's movies seem to have a penchant for making you care for the most irredeemable people and become emotionally invested in their growth. This third offering from him is definitely no different in that respect. I can easily admit that this movie had me crying quietly at times. That's good, at least to me. Not bad for a dark comedy, right? The film itself also delves into the deeper parts of human emotion when it comes to feelings we almost take for granted; grief, anger, acceptance, etc.
This definitely had me thoroughly invested throughout and had my mind buzzing well after the fact. Needless to say, I recommend this film highly.
Tags Abbie CornishBlueprint PicturesCaleb Landry JonesCarter BurwellDanesha ArtisFox Searchlight PicturesFrances McDormandMartin McDonaghPeter DinklageSam RockwellWoody Harrelson
You may also like...