:Concert Review: NIN, Gary Numan – Tension Tour 2013 – Orlando, FL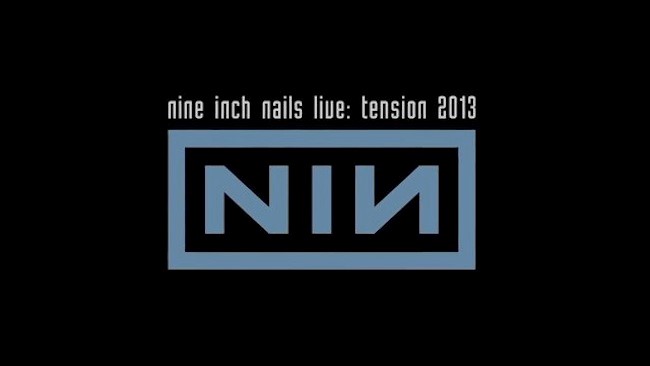 Tension Tour 2013
Nine Inch Nails and Gary Numan
Concert Date: October 31, 2013
Venue: Amway Center
Location: Orlando, FL
Review by William Nesbitt
Professor of English
Beacon College, http://www.beaconcollege.edu
Halloween. What better day to summon old spirits and ancient guides? I saw Gary Numan in Orlando. He's 55 pushing 35 and in a lot better shape than most 20 year old rock stars. If you don't recognize the name Gary Numan, think back to "Cars" from 1979. If that doesn't do it, think about Depeche Mode, Type O Negative, KMFDM, Assemblage 23, VNV Nation, The Pet Shop Boys, or anyone else who has every used, looked at, or heard of a keyboard. That's what I told the guy in the bathroom line who ignorantly proclaimed, "I'm so happy Gary Numan is done." And Numan was just the opener.
Nine Inch Nails took the stage after. Trent Reznor was groundbreaking and awesome in Atlanta during the Fragility tour of 2000 when he literally, not figuratively, hit his keyboard with a sledgehammer. He was memorable during the With Teeth tour at 2006's Global Gathering in Miami. And since then? Have sobriety, fatherhood, and a 2010 Oscar for Best Original Score distracted him? The 2013 Tension tour says absolutely n(e)in. He was on point, brilliant. Forget the radio. This is not "Closer" with crowd noise added in (for that matter, he didn't even play his most commercially successful song).
From the beginning it was obvious Reznor would not be coasting on his laurels, doing what he had done before, or doing what anyone else has done, for that matter. The arrangements were lengthened, shortened, deconstructed, reconstructed, stripped down, built up, slowed down, speed up, pulled in, ripped apart, thrashed out, complicated, cleansed and purified. We have to applaud the choice to neglect radio hits in favor of playing 1994's instrumental "A Warm Place," which I thought I would never ever hear live but desperately wanted to. NIN understands, maybe even celebrates desperation. "Terrible Lie" was just as powerful as it has always been. In addition to his live band, Reznor also acquired two soul singers, one of whom tours with the Rolling Stones. They boosted backing vocals and sang some of the choruses, most notably on "The Wretched." When they sing, "now you know. This is what it feels like," you most certainly do. At one point, the two singers were joined only by a single saxophone player. This is for 2050 somewhere in a tucked away lounge on Mars, something that since there is no adequate vocabulary for it, one can only describe as Future Blues.
This stage show is indescribable so I won't even try except to say that somehow, somewhere in the muted blue silhouettes, flashing white lights, and fiery red backdrops, they managed to create 3-D shapes on stage and rotate them with the band inside. Impossible. "Magical," for whatever that overused term is worth, if anything, anymore.
For the encore, Numan joined up with NIN for a joint effort on "Reptile," and then for all the Numanoids, "We Take Mystery," last played in 1989. Considering this forms the second of only two dates with Numan, those there may consider themselves blessed. NIN concluded with the sparse, vulnerable, exposed "Hurt." The bleak black and white images of serpents, flowers of blood blooming and decaying, and bombs dropping, work just as well twenty years later and remind of us of why no less than Johnny Cash covered this song. Reznor sang in a purple and black voice. The sound of a bruise singing.
For a moment I thought I was saved. For a moment. (But only).
You may also like...