:Dark Delights: Corin Nemec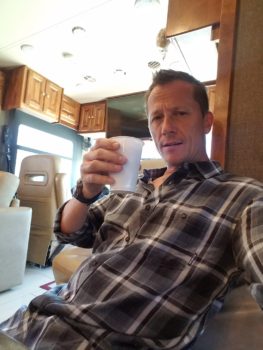 Dark Delights with Ladyaslan Presents:
Corin Nemec – Actor/Street Artist
Ladyaslan: Welcome, Mr. Nemec. Thanks for joining me here on Dark Delights. What should my readers, aka "Baby bats," know about you?
Corin Nemec: Starting mid-June 2017 I was in Los Angeles shooting another movie for the LMN/Lifetime Network called Snatched with Dina Meyer (not the Amy Schumer movie) and got signed to Shooter, the USA Network's new conspiracy thriller based on the best-selling novel Point of Impact by Stephen Hunter, and the 2007 Paramount film starring Mark Wahlberg. The USA show stars Ryan Phillippe. The series follows the journey of Bob Lee Swagger, a highly-decorated veteran who is coaxed back into action to prevent a plot to kill the President. When Swagger's former commanding officer, Isaac Johnson, solicits his expertise in a clandestine operation, Swagger discovers that he has been framed and must do everything in his power to protect his family and clear his name. I will be on season two towards the end of the season; be on the lookout! I was also taking some time to visit friends and family and leaving my "mark" around town doing some street art. Last but not least, be on the lookout for my sci-fi movie Drone Wars released on DVD on September 12th, 2017.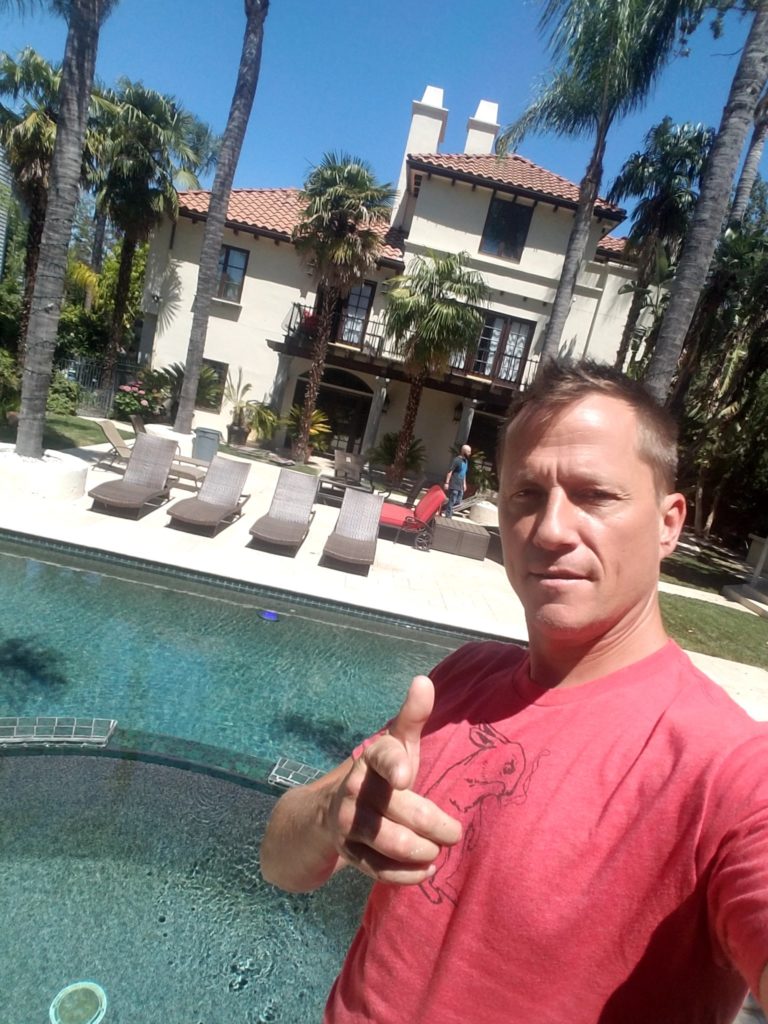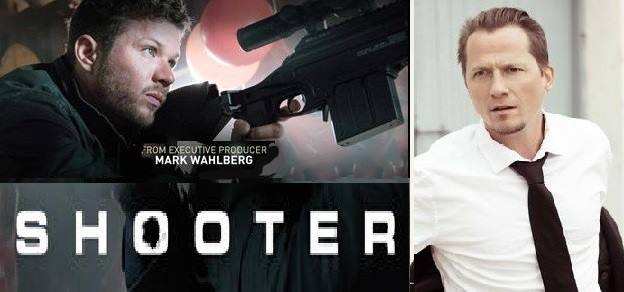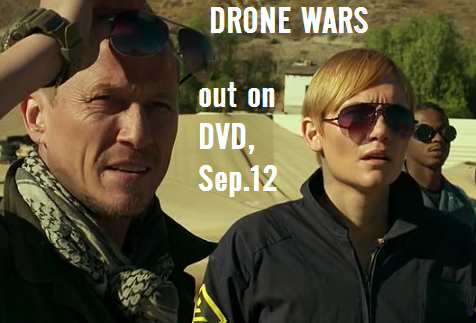 Ladyaslan: On a side note Corin is very fan friendly and active on his Twitter account, and be on the lookout for his protagonist "Catso aka Mr. President El Catso" the Tequila drinking cat on Twitter. You never know what that sardonic little kitty has to tweet! Enjoy!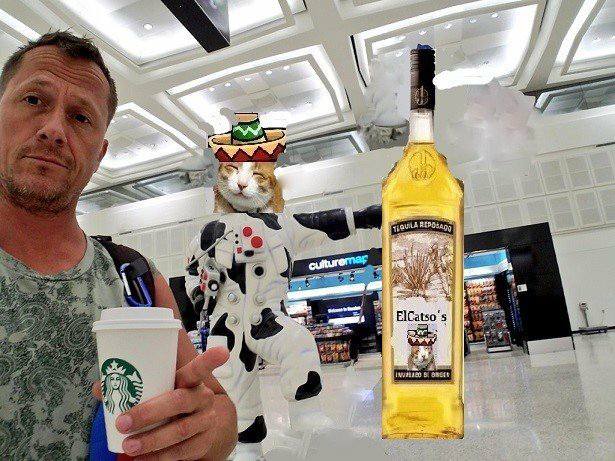 What inspired you to get into acting? Did you want to be an actor from the get-go? Or another profession?
Corin Nemec: To be honest I grew up in Atlanta, and I went to a lot of concerts and grew up around a lot of theaters, but I had no idea what my life held, all my closet friends went into the military. I would go on set with my dad in my youth and when my dad worked on Goonies I had a psychological shift in thinking and was completely enthralled with the adventures those kids went on. That is when acting became extremely exciting to me. Then with the move to L.A. with my mother and becoming best friends with Keith Kessinger, "Waldo" from the "Hot for Teacher" video by Van Halen, Keith got me to into acting workshops for kids. Then I got notice from an agent who was interested in me and I had to audition for the agent (unlike now), then I was set to go on auditions for TV and movies. I started acting professionally after about a year from starting the workshops. I have taken acting classes up until my thirties.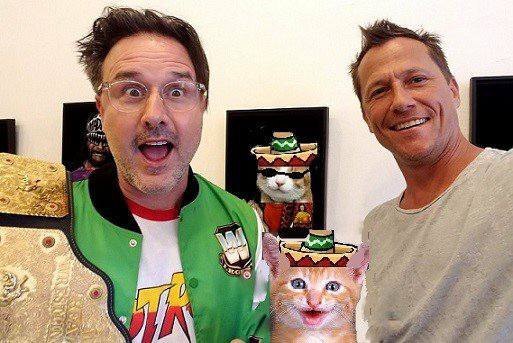 Ladyaslan: Did you all know that Corin starred in I Know My First Name Is Steven? This is where most of his fans remember him in the beginning of his acting career. This film features Corin Nemec in the titular role and Ray Walston. It's the harrowing true account of Steven Stayner, who was kidnapped by a perverted pseudo-priest and his lackey during the 1970s. As he gets older, he realizes that he needs to try to make an escape and get back home. Ray and Corin would go on to work together, first in Parker Lewis Can't Lose and again when Mr. Nemec played Harold Lauder and Walston played Glen Bateman in the television adaptation of the novel The Stand (1994) by Stephen King. In 1989, Corin got his first Emmy nomination for "Outstanding Supporting Actor in a Miniseries or Special – 1989" for I Know My Name Is Steven AND…did you know…Corin appears in the 2002 music video for Toby Keith and Willie Nelson's "Beer for My Horses."
How did you come upon the role in Rottentail? Did you read the comic book? What is your role (or is it too soon to chat about?) You look creepy by the way. Costumes like that make me RUN and clowns too, BUT not like I'd fall down and die type run, I legit mean like running like I stole something [laughs].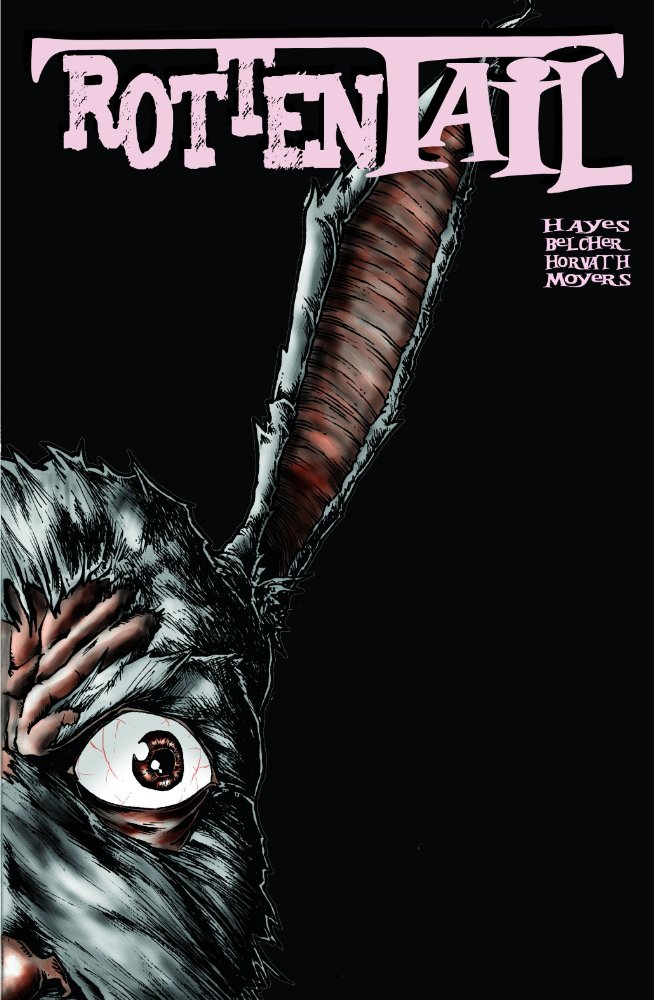 Corin Nemec: This is going to be a dark comedy of sorts, like the '80s dark horror comedy films, like House meets The Monster Squad type films. I am one of the producers on the film. There will be some crazy funny one-liners that people will definitely be quoting after this movie is released. The director, Brian Skiba, is great and I may be going to work with him again on another LMN movie.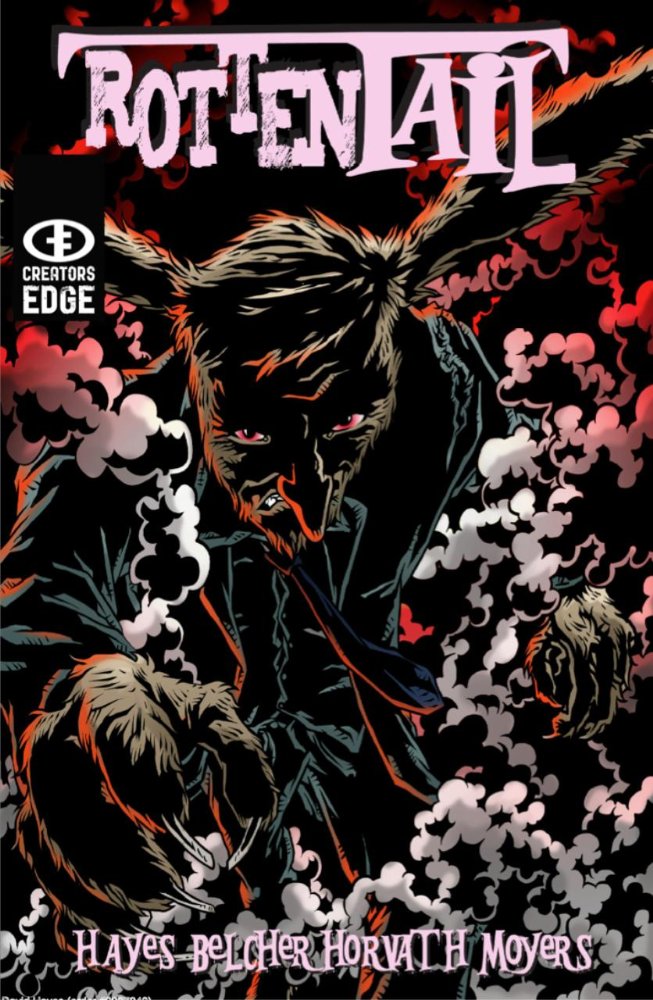 Ladyaslan: I saw you with full make up for Rottentail and costumes of that sort with such aesthetics make me run away very fast. Yes, yes, I watch horror and claim to be a horror queen blah blah, but let's face it, my ass is running if I saw anything like that in real life come at me…. I am a hot mess at Halloween Horror Nights Orlando mind you. I could take off running and end up in Pittsburgh [laughs].
Corin Nemec: [Laughing hysterically.]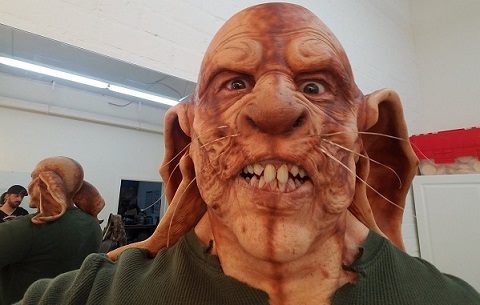 Ladyaslan: How did you like shooting the LMN thriller Girlfriend Killer in Florida? What was it like to work with Barbie Castro and Dina Miner? Do you like Florida, it's a great place to vacation [wink-wink].
Corin Nemec: I have never worked with Barbie Castro and my agent gave me the info and I was supposed to play another role (the bad guy, SHOCK), but ended up playing a smaller part due to my time schedule. I do love FL, I mean look at your beaches, they are awesome!!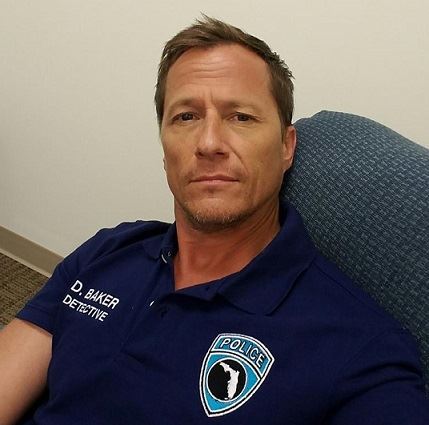 Ladyaslan: I prefer the west coast of FL in contrast to the East; since I live on the east coast I see it ALL the time…water is much more blue on the west coast and just more Zen in my opinion.
Robert Stack's last movie was with you on Killer Bud; he played The Gooch. Seriously, you have worked with amazing people from our generation and our parent's generation; what was he like to work with, the epic man that gave us Unsolved Mysteries back in the day…and Airplane! and Caddyshack II?
Corin Nemec: That was awesome and so professional to be on a small film. He was totally down and game and had fun with us and it was awesome to have him on set, he rounded it out. He really had fun and enjoyed working with everyone.
Ladyaslan: [Squeals] I really did make an inhuman noise [laughs]. I hope I didn't blow out his ear-drum, but Mr. Stack was just soooo cool and did so much more than Unsolved Mysteries, but nonetheless it deserves equal respect because he made the show! I am so stoked you got to work with him!!!!
How did you get into street art like tagging? What was the initial a-ha moment you knew you found your niche and genre?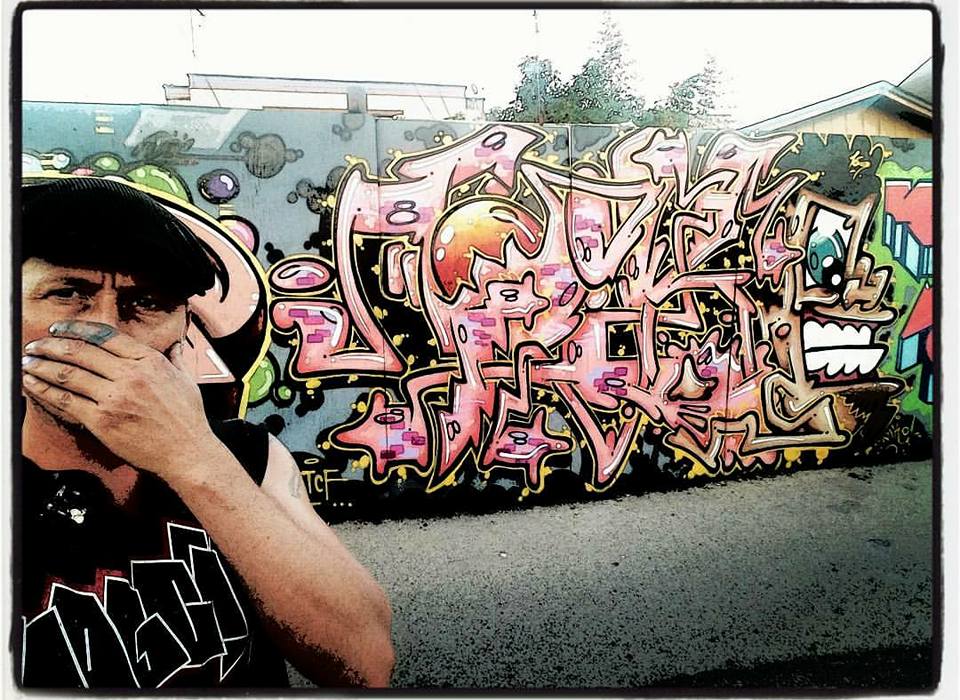 Corin Nemec: I enjoy street art and I was well known in the graffiti circle and with the artists before I started acting. I bomb and tagged as well, and I was not married that seriously to acting. My friends were outside the scene and I was just me not wanting to sell out; I walked away from the industry at nineteen years old. I had to learn life outside the industry if I wanted to succeed in life and acting. I still studied acting, though, through my thirties.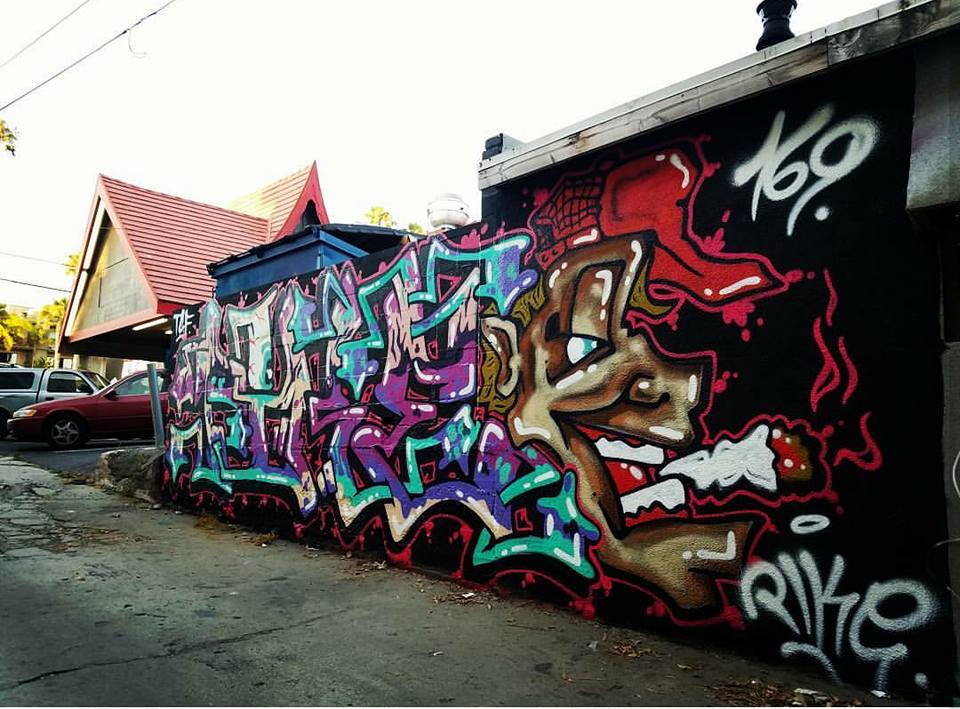 Ladyaslan: What is your new pilot Heat of the Beat about? How did the audition go? If it gets picked up will you star in the actual television series?
Corin Nemec: I just did a small cameo and it was a lot of fun!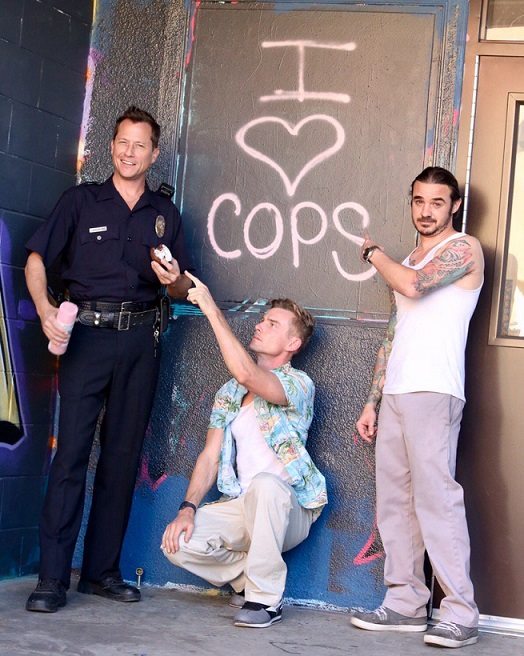 Ladyaslan: What was your motivation for The Stand as Harold Lauder? I liked that Harold was a poet [smirky grin], BUT Harold is 6'1" and 240 lbs. in the book, wrote short stories not poetry, and displayed symptoms of Asperger's Syndrome (which I think you nailed with Harold). Did you read The Stand (the War and Peace of our time haha, big ass book) or get the Cliff Notes when you found out you had the part? What ONE word would you use to describe Stephen King? What was it like to work with legend Mick Garris as director?
Some statistics on The Stand: 1,141 book pages, 460 script pages, six states, 100 shooting days, 125+ speaking roles, 95 scripted shooting locations in 19 scripted states, eight hours of screen time, over 4 ½ hours of music. Just by reading the stats and knowing Stephen King had a contemporary Lord of the Rings in mind, how fucking cool is it to say you were in The Stand…let's be honest, was it totally cool or just another day at work?
Corin Nemec: The Stand was one of my top favorite moments in my acting career and I was working on that mini-series for 6 ½ months. There has never been a project made for TV that lasted that long (usually five to six weeks max). Working with Stephen King was one of the best times in my life and mind-blowing. One word to describe Stephen King…JUST ONE WORD…oddly enough aloof; he is very passionate about what he does but working with him, he was so relaxed. If you didn't know who he was you would expect who he was and has a sardonic sense of humour and great excitement for life; there is not just one word for Stephen King.
Now Mick Garris was phenomenal to be directed by and I worked with Mick on Tales from the Crypt. Did I read the book beforehand? No, I did not read the book but I got the breakdown. Mick Garris wanted to work with me because I auditioned for Stephen King's Sleepwalkers, but it was not meant for me, so Mick brought my name up to Stephen King many times along the way for Harold even though I was physically wrong for the role; and, I won him over when I auditioned and for playing Harold. This was the first time I got to play an odd character. I was very excited. It changed the dynamic for my career, as in I could now go out for the odd creepy roles, whereas before The Stand I couldn't. I got to do a whole slew of TV movies playing the bad guy, including an episode of Smallville. That would never have happened if I hadn't done The Stand.
* On Smallville (2002) he played Jude Royce, fiancé of Amanda Rothman and friend of Lex Luthor.
Ladyaslan: Tell us a bit about being cast on Supernatural as Christian (the sexy demon) and if the opportunity came to go back to the show, would you want to? What is the best memory you have working on that show?
Corin Nemec: HELL YEA. [Laughs] I'd love to go back and work with that crew and cast. My best memory was working with the cast. They were very much laid back and very welcoming and a GREAT, GREAT work environment! The cast and crew really came together!!! No one acted like they were superior to the other that you sometimes run into on different sets. It was a very genuine set.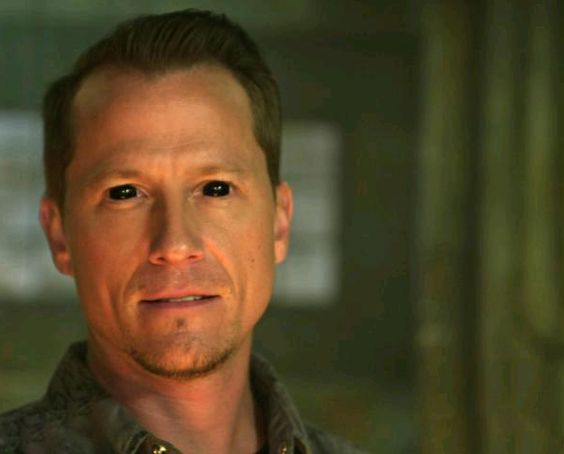 Ladyaslan: Ahh, two words Jonas Quinn (le sigh, I have no shame in my game, I loved that character and had the hugest crush, there I said it), what quality of Jonas from Stargate SG-1 would you want to have today? Was there any pressure in being the character that steps in after Dr. Jackson goes MIA?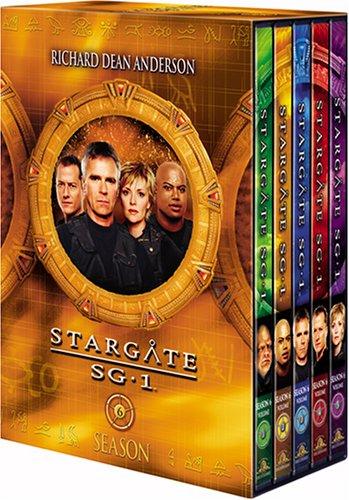 One of my fave scenes/lines that make me giggle still is:
Jonas is having a burger, fries, and milkshake for lunch. Sam arrives just in time to see him dunk a fry in the shake and eat it.
Sam Carter: Nice…lunch.
Jonas: Mmmm. I'm really starting to enjoy this, uh, "Traditional American Food." Mmm.
Sam Carter: We have another tradition. It's called "hardened arteries".
What is your favourite memory and/or scene from working on Stargate SG-1?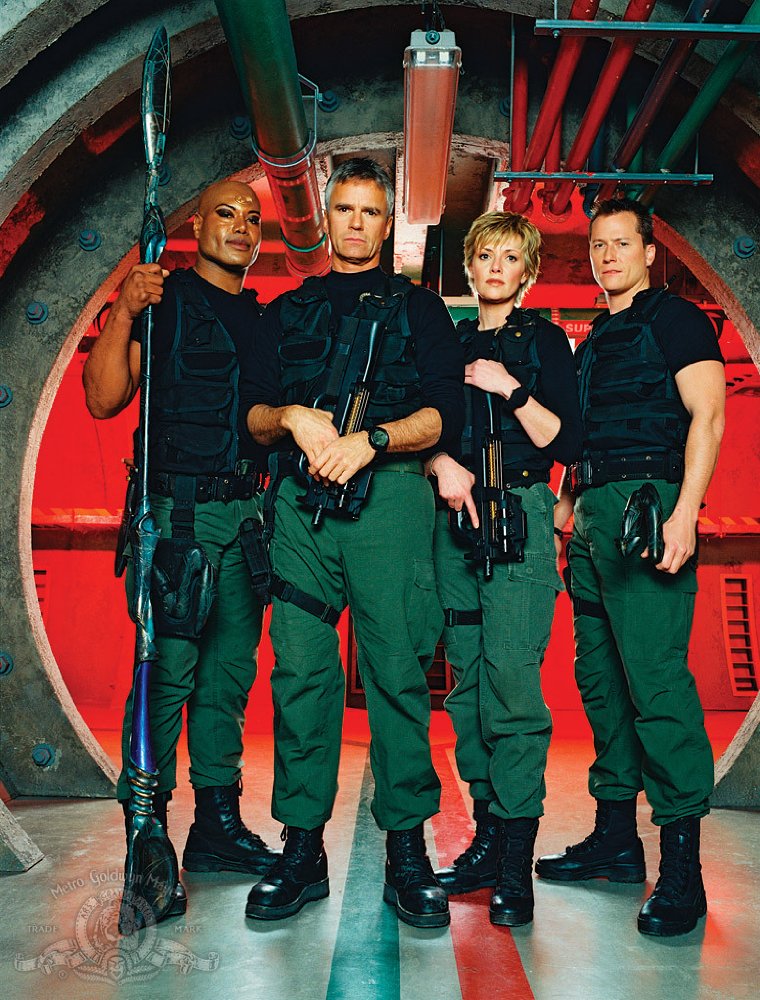 Corin Nemec: In season seven I wrote a storyboard. Jonas was a great character to play and build on. It was not taking anyone's place (Dr. Jackson) and it was great to have some consistency in an inconsistent business. There was an episode set in Antarctica (this was all soundstage built); it was brilliant to see and had a massive A/C to bring the temps down to the mid-'30s. The details and how it came together was amazing. That was a very memorable moment!
Ladyaslan: For those that have not watched for a while or have never seen Stargate SG-1, we were speaking of "Frozen" from season six. "In the frozen wilderness of Antarctica, a trio of scientists man a small U.S. research base. The base was established four years ago, at the site where Earth's second Stargate was discovered in an underground cavern ("Solitudes"). The team has since uncovered two frozen Jaffa, trapped there sometime within the last 2,000 years or so. But now, they make a stunning new discovery: a young woman, frozen in the ice, and perfectly preserved. SG-1 travels to Antarctica to participate, along with Dr. Janet Fraiser, and work with Dr. Francine Michaels and her team to begin thawing out the woman—named "Ayiana" by Michaels. Jonas (Corin Nemec) tries to communicate with her, and meets with limited success. Ayiana is a bit scared, and doesn't speak English—but she learns to understand what he is saying very quickly."
We have a fan question from Jenny Spencer-Phillips from Georgia, and she wants to know: "How he's handling the surge in popularity…from the '80s to now, he's been consistently busy, turning out great roles, but in the internet age, he has skyrocketed again. I want to know if and how it affects him (I mean the ages of his fans range from our age to teens…that has to be cool for him)." Yeah, we are old-ish [giggles].
Corin Nemec: Thank you for the question, Jenny! Like I mentioned before, I embraced street art and graffiti before acting and when I have off time I go off and paint abandoned alleys and military bunkers and hang out in a real way with real people. I never really embraced people taking my picture and red carpet events, and of course the paparazzi. If the invitation was extended I would go and be very happy to be invited. The Internet helps people be more connected to people all over the world. The Internet is an easy way to connect and great for gaming! The street art is not permanent though, maybe less than twenty-four hours, so you have to be able to release and hope people can or have seen it before it's covered up. Letting go of the street art, it's like a spiritual release; it makes me feel like "An Artist with Urban Spiritualism."
Ladyaslan: You were part of a Starfleet ship as Captain Alvarez on this show called Star Trek Renegades. How cool was that? I have no other way of asking the question [laughs], and did you know, Captain Alvarez is the captain of the USS Archer which is named after Commander Jonathan Archer who was captain of the first interstellar ship Enterprise.
Corin Nemec: I must confess [small laugh] I have not seen any of the shows (even though it's not a sanctioned series). It was awesome to wear the suit…and to be part of that family! It was a great experience!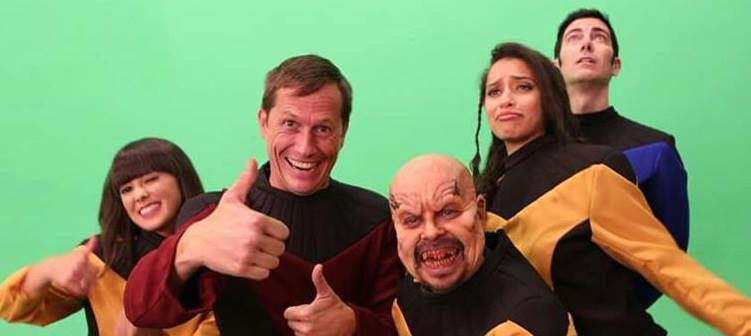 Ladyaslan: OK here comes the old school "money-shot." Parker Lewis Can't Lose aired on FOX from September 1990 to June 1993. I was graduating high school when this aired and my high school sweetheart loved the show which is how I came to know of you. What is the best memory you have being on set? When you look back would you do anything differently? Have you kept in touch with anyone from the series?
Corin Nemec: No, I would not have done anything differently, (I would have invested my money more wisely), but on the show, no, I would have done nothing different. I have stayed in touch with Troy Slaten (Jerry Steiner) and my TV Dad from the show, Tim Stack (Martin Lewis). Some PLCL trivia: In the episode "Musso and Frank," David Faustino makes a cameo appearance claiming that Frank had given him detention even though he went to a different school, Polk High. This is the high school his character Bud attends in Married…with Children (1987). There is a debate of whether this is supposed to actually be Bud or Faustino playing himself.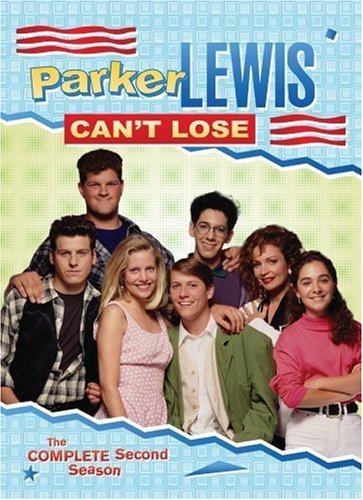 Ladyaslan: "We don't push the envelope, we're shredding it." With that being said, ooh my!! Star-ving. HOW CAN I GET A COPY OF ALL EPISODES? I only saw two episodes (I was not living in the U.S. so had a hard time keeping up in Western Europe) and I laughed soooo hard, like I made an inhuman noise type of laugh, and yes, I am probably riding the bus to hell, but hey it was worth the laugh. How or why…wait do I even want to ask [laughs]…fuck it…how did you (all) write these episodes and not piss yourself laughing as it was just in the writing stage? Is it safe to assume you have a deep dark and dry sense of humour? I know I do!
Corin Nemec: The show is permanently hidden away by Sony, ugh. Basically we all wore diapers and wrote the show. It was myself, David Faustino, and Todd Bringewatt, and add Sam Kass as a producer, basically. We were so nervous about being PC and not offending anyone. Well, it became difficult to write worrying about what was good and bad, so we decided to write whatever came to mind and if three out of four of us laughed then we kept it in and we moved forward, BUUTT it seems NO ONE at Sony read what we had been doing because come to find out, some people were offended yet all the right people at Sony signed off on our work. The start date for the episodes was January 16, 2009. The series was a production of FNB Entertainment, LLC in association with Sony Pictures Television, webcast on Crackle.
Ladyaslan: I saw Begging Ed and Gilbert's Kid and Married…with Children…the movie, and I snorted and laughed and really did "LOL." It was really on the dark sarcastic end of comedy, but to today's standards that show would be EPIC and cutting edge. I feel you all were ahead of your time with the writing. I would love to see this taken out of a vault and re-released! I bet FX would take a stab at it and air it on TV. I know I am probably getting on that train to hell with you guys for laughing like I did, but it was really funny and well written for shorts! I hope you all get a second chance with that gem!
Corin Nemec: Thank you! "Ahead of our time" [laughs]; perhaps we were.
Ladyaslan: What can you tell us about the movie/show The Circuit? Are you one of the writers or just an actor?
Corin Nemec: I am just a guest star…. The background: 10 sci-fi Stories, 10 sub-genres, one location, Series 1: Urbiessa. The Circuit is like Black Mirror or The Twilight Zone except each seemingly unrelated episode is a piece of a deeper story line. Each episode takes place in the enormous city of Urbiessa, a cross between Metropolis and Gotham, and will concentrate on a specific sub-genre such as sci-fi action, sci-fi mystery, etc…. These stories are in the capable hands of 10 amazing directors, a group of talented star actors, a professional crew, and of course the incredible FANS that will collaborate and work side by side to energize each story. The purpose of its Kickstarter is to finance the very first episode of The Circuit anthology. This is purely a fan-funded project; for more info or to donate go here: http://thecircuitfilm.com/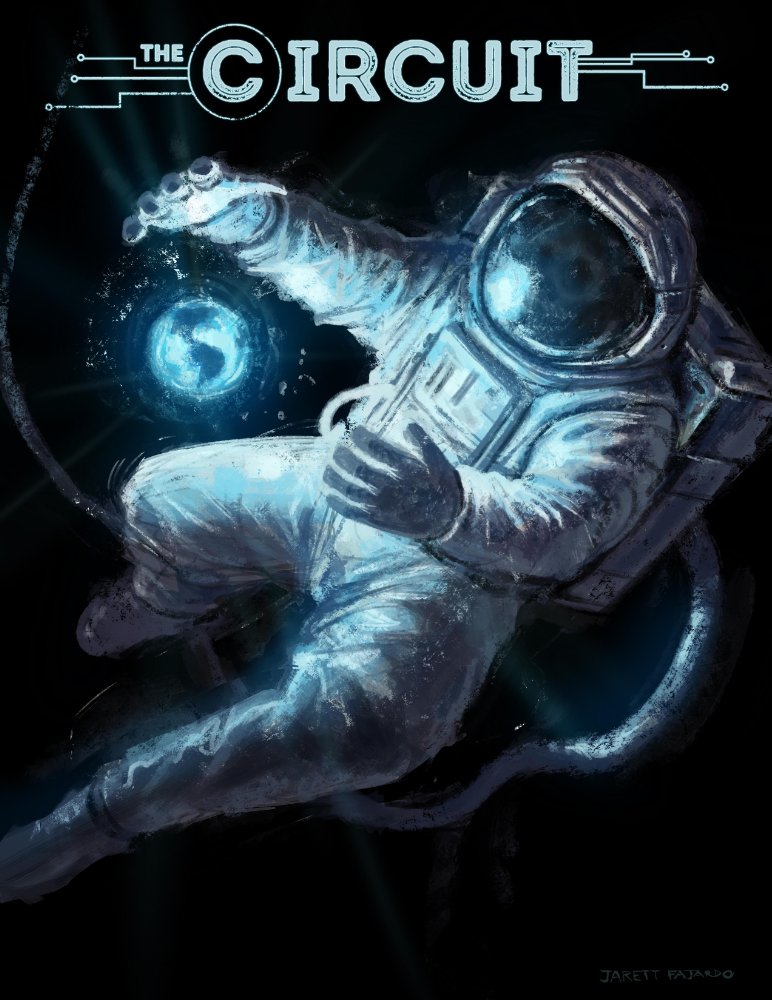 Ladyaslan: What are the three words that best describe you?
Corin Nemec: Meow. Artistic, thoughtful, and trustworthy!
Ladyaslan: If you were given $1,000,000 to donate to the charity of your choice, which one would you choose?
Corin Nemec: I would give it to Camp Hope. It's a non-profit to aid in helping soldiers get over PTSD, to help further that cause. PTSD is a disease that gets looked over and they really need our support.
Ladyaslan: This blows my mind! I am smiling so big. I am going to be real here and tell you that I do suffer from PTSD (I was affected whilst my mum was passing and then passed in front of me), and you are right, this disease is very looked over, if not almost ignored. I had a bad interaction at my doctor's office of all places. So yes, if a professional doctor's office cannot contain their office workers, one for damn sure knows others are not! It's sad that everyone else is most likely not paying attention to triggers and signs. You are a good man. Notice I said "good man" and not "nice man," there is a difference, and you are "good" which is better than nice [cute giggle].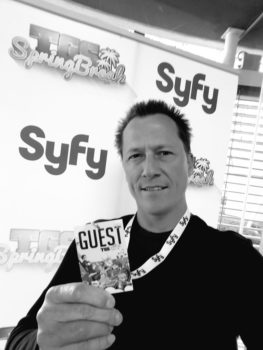 I love music and I'm always interested in the musical tastes of my friends. Tell me your five favorite songs. Which song is keeping you in the car for a drive around the block before going home?
Corin Nemec: Definitely "Mirror in the Bathroom" – The English Beat, "Kiss From a Rose" – Seal, "So What'cha Want" – Beastie Boys, "I Shot The Sherriff" – Bob Marley, and 21 Pilots' "Stressed Out."
Ladyaslan: OOOOOH YASSSS [laughs]. I am staying in the car with you singing "Mirror in the Bathroom." [Corin laughs and says he is cool with that.] I love "No Sleep Till Brooklyn" and "Sabotage"…ooh and "Eggman" [laughs]. Oops that is more than one…and I am not sure I have heard the 21 Pilots song.
Corin Nemec: Trust me, you have; it's been played all over the radio, even on hip-hop stations.
Ladyaslan: Aww one of those sneak up on ya songs…ok I can dig that [laughs].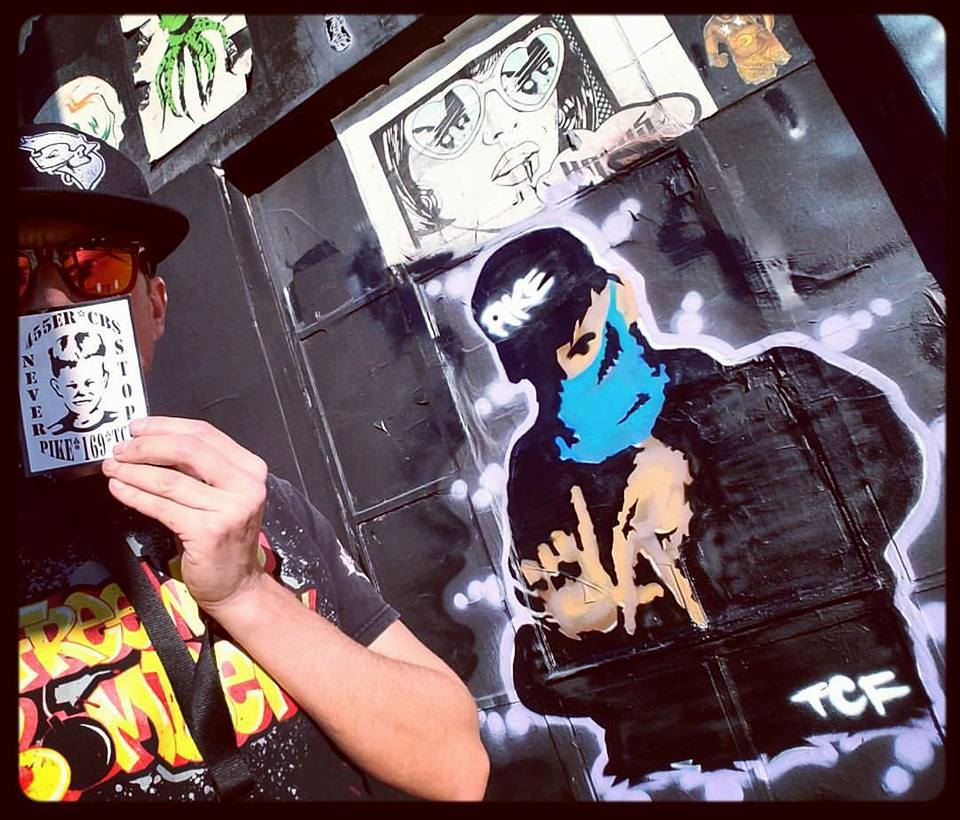 In the story of your life, who would you like to play you?
Corin Nemec: Kermit the Frog; it would have to be a puppet movie! Not kidding…it would be epic.
Ladyaslan: It's answers like this from people like you that makes me love my job as a columnist/interviewer even more than I should, and a fucking puppet movie bwhahahahahhaaa!!! Brilliant answer!
You're given the chance to star in either Harry Potter or The Matrix. Which movie do you choose? Which role do you play?
Corin Nemec: The MATRIX and Neo, definitely Neo!!!
Ladyaslan: …annnddd I will be Trinity and I shall leave it at that [YES, I had the Cheshire Cat grin on my face].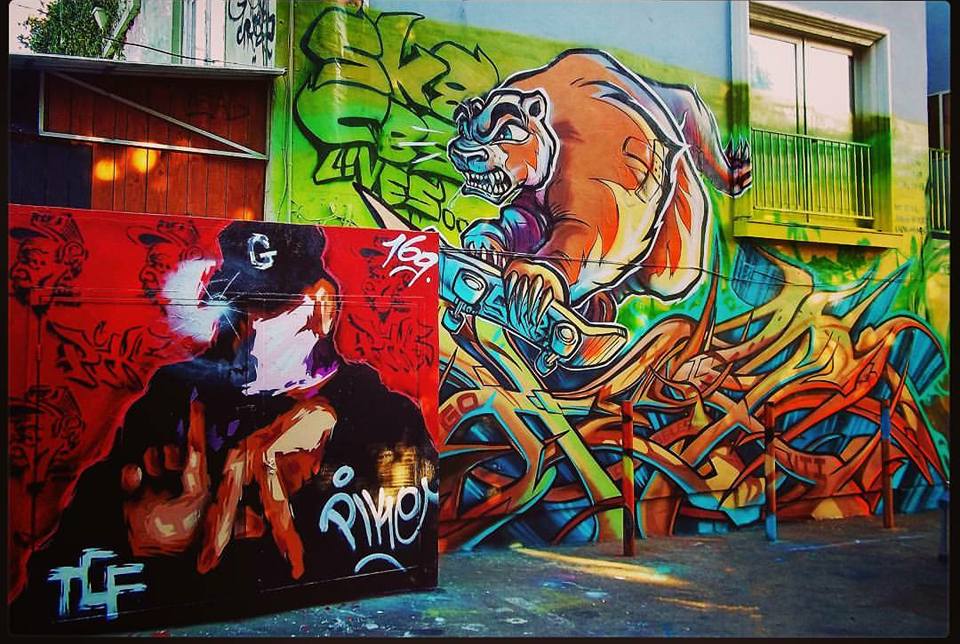 What is the one work of art you wish you had produced, and why?
Corin Nemec: That would have to be the pyramids of Egypt because then I would know what the fuck they are!
Ladyaslan: [Laughing and laughing] YESSS!! Between those, the Mayans and Aztecs, and the Nazca Line—we are surrounded by Earth's phenomena and people just want more trash or tabloid TV, which now of course has become a blessing and a curse.
Corin Nemec: Agreed…damn pyramids [laughs].
Ladyaslan: I see that you're originally from Little Rock, Arkansas. Did you spend any time exploring the caves/Baroid mines? Visitors report hearing someone whispering a name and feeling physically pushed by a paranormal presence? Did you ever visit as you were growing up?
Corin Nemec: No, never went to them. Just fly fishing as a kiddo.
Ladyaslan: Now this is where I suggest some of Corin's movies and telly shows to watch and to get reacquainted with this talented man! His movies are great and worth a watch! In no particular order: My Apocalypse, Sand Sharks, Robocroc, Mansquito, House of Bones, The Stand, Stargate SG-1, Supernatural, and Lake Placid vs. Anaconda…. Have fun Babybats!
Last but NOT least, where can my readers/#Babybats get more information on you?
Corin Nemec: See links below.
IMDb │Facebook │Twitter │Twitter (Info) │Catso Twitter │Instagram
T-shirts and other goodies by Corin: https://teespring.com/stores/pikes-place-169-designs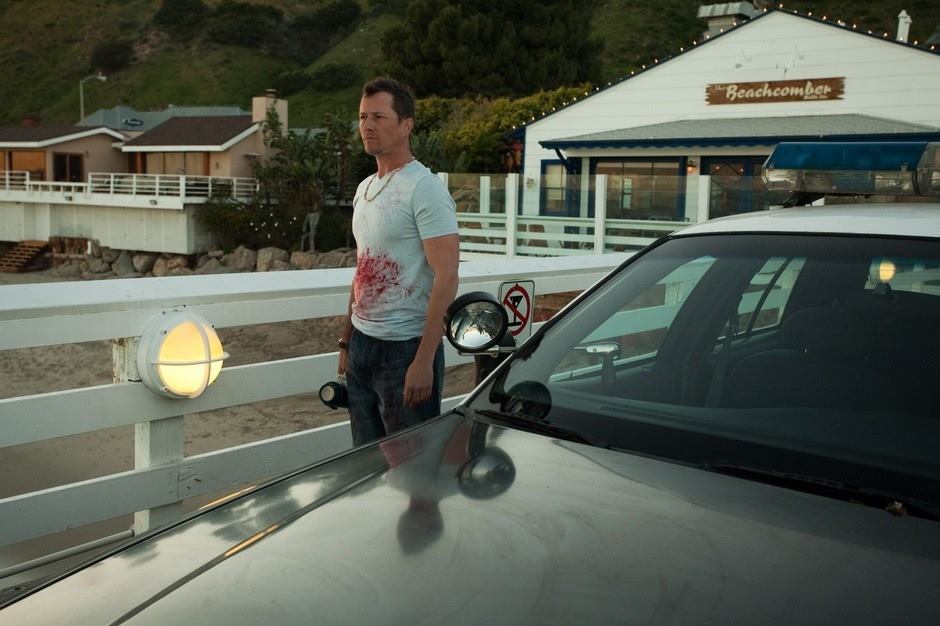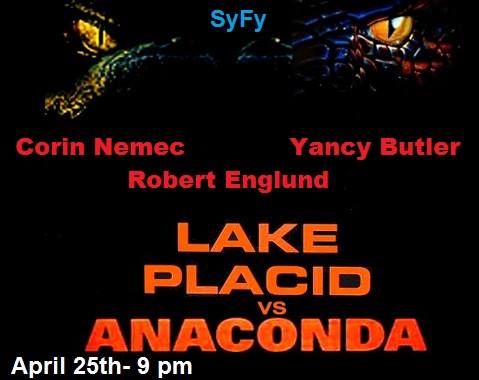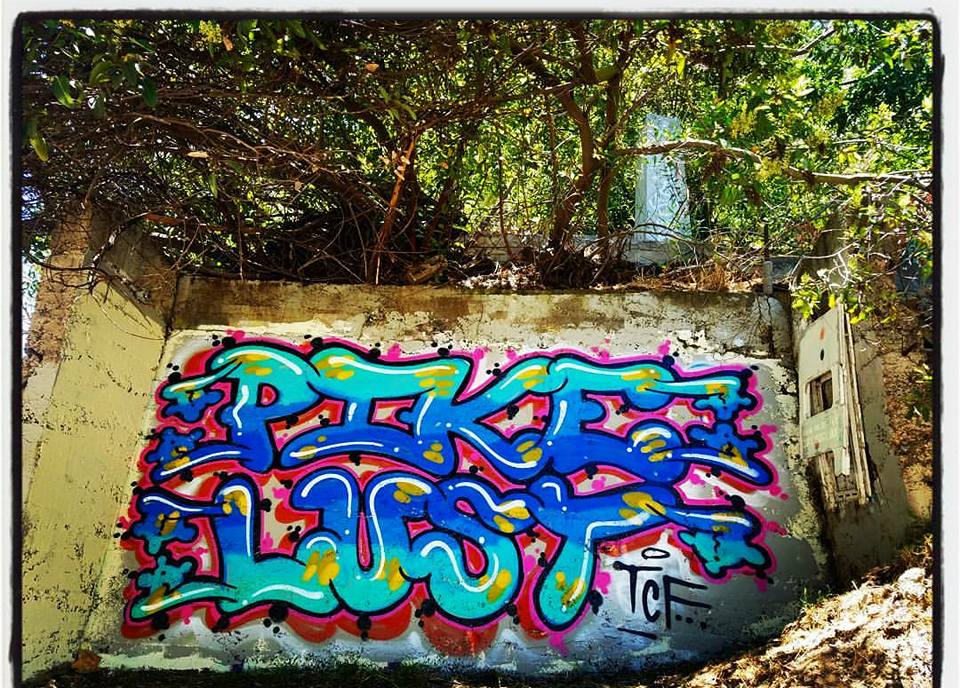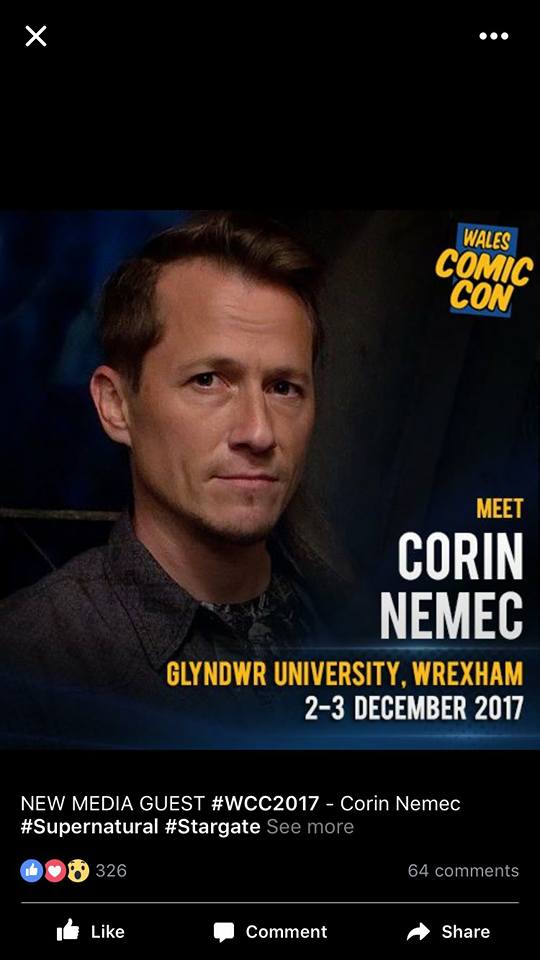 ** About Ladyaslan: She is a published Gothic poet, horror erotica novelist, and international columnist with Dark Delights by Ladyaslan. Ladyaslan's second book is on Amazon.com, Barnes and Noble, and other established book retailers internationally. Check out Lipstick & Absinthe and her other books at the link below and her international column Dark Delights by Ladyaslan on Facebook.
Official Website: http://www.lipstickandabsinthe.com/
Tags #Corky#EmmyNominatedActor#GraffitiGame#ILoveDonutsAndCoffee#TCF#The1697575 Street ArtAnitra DeLorenzoCatsoCorin NemecDark DelightsDrone WarsGirlfriend KillerHeat of the BeatHouse of BonesI Know My Name Is StevenKiller BudLadyaslanLake Placid vs. AnacondaMansquitoMick GarrisMy ApocalypseParker Lewis Can't LoseRobocrocRottentailSand SharksShooterSnatchedStar Trek RenegadesStargate SG-1Stephen KingSupernaturalThe Chosen FewThe CircuitThe Stand (1994)
You may also like...