:NEWS: More Delicious Dark Synths from WICCID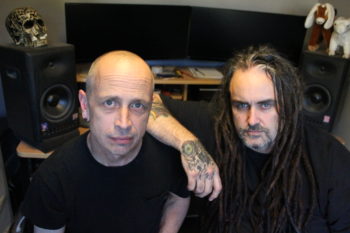 Boy do we love us some good synth pop, and California duo, Wiccid, has definitely mastered the genre with their debut album, By Design (Out now via Cleopatra Records). And in the midst of touring with the legendary Lords of Acid and Combichrist, they've also managed to release a second music video for the single "Ash." Compared to the lead track, "Torn," "Ash" is a heavy, energetic track with a sound more akin to Depeche Mode meets Project Pitchfork, in all of the best ways possible of course. Storied producer Eerie shares vocals with long time collaborator Crash to make this on the better forays into the genre this year.
Grab a copy of By Design online HERE!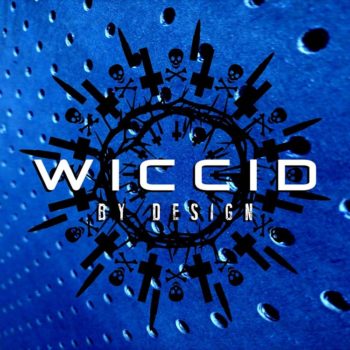 Catch Wiccid LIVE on the SEXTREME FEST '17 Tour: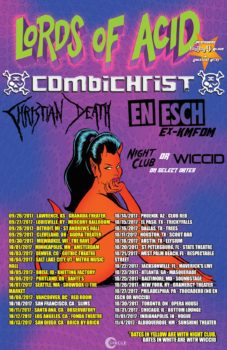 10/22 @ MAVERICK'S LIVE – JACKSONVILLE, FL
10/23 @ MASQUERADE – ATLANTA, GA
10/24 @ BLIND TIGER – GREENSBORO, NC
10/25 @ SOUNDSTAGE – BALTIMORE, MD
10/26 @ GRAMERCY THEATER – NEW YORK, NY
10/27 @ TROCADERO – PHILADELPHIA, PA (NO EN ESCH)
10/28 @ REX THEATRE – PITTSBURGH, PA
10/29 @ FRANKIE'S – TOLEDO, OH
10/30 @ OPERA HOUSE – TORONTO, ON
10/31 @ BOTTOM LOUNGE – CHICAGO, IL
11/01 @ VOGUE – INDIANAPOLIS, IN
11/02 @ READY ROOM – ST LOUIS, MO
11/03 @ DIAMOND BALLROOM – OKLAHOMA CITY, OK
11/04 @ SUNSHINE THEATER – ALBUQUERQUE, NM
**WICCID Dates in Bold
Connect with Wiccid:
WICCID Official | Facebook | Twitter | Instagram
Tags Bells Into MachinesBy DesignCleopatra RecordsCombichristErie LochFaith No MoreFront Line AssemblyGary NumanLords Of AcidMarilyn MansonministryMission UKNINPeter MurphyPIGPrimitive RaceProngPWEIRevolting CocksRob ZombieScum of the EarthSkinny PuppyTweakerVelvet Acid ChristWICCID
You may also like...