:Concert Review: Queensrÿche – April 29, 2017 – Leesburg Bikefest, FL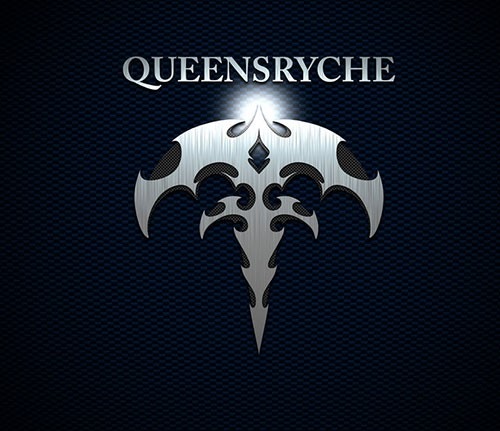 Queensrÿche
Concert Date: April 29, 2017
Venue: Town Square at Leesburg Bikefest
Location: Leesburg, FL
Review by William Nesbitt
Professor of English
Beacon College, http://www.beaconcollege.edu
My city is a strange place. On the one hand, it's remarkable unremarkable. The one mall is dying. The average age is 42 with a population of just under 16,000. There are no bookstores, no record stores, no museums, and here and there you can still find confederate flags (some of the people who display such images completely fit the stereotype and some don't). Calling it conservative is an understatement. There are odd contradictions. We are bordered by the fastest-growing city in the nation, but it is a retirement community that spans three counties and some say sports one of the highest STD rates in the nation. Up the road in Wildwood, which is even smaller than Leesburg, exists a company documented on My Strange Addiction that makes costumes for those who enjoy dressing up as human dolls. Within about an hour's drive, big things await: the multiple trails of the Ocala National Forest; an MLB, NFL, NHL, and NBA team; Orlando and the Parliament House and Pulse; Ybor City and the Castle; the Salvador Dali Museum; Walt Disney World; a variety of beaches, and numerous concert venues from small clubs to massive stadiums (though it features no metal or gothic bands, the Orange Blossom Opry tucked away in Weirsdale is a hidden gem). You can do Atlanta and Miami as weekend trips. If that is not enough, the Orlando International Airport awaits. A lot of days, most days, I am more than content to watch the birds in the backyard, tend to the plants, play with the dogs, and hang out with my sweet lady. Faulkner said, "I love the South; I hate the South." I mostly love the South but now and again I want more and I get tired of some of the limited viewpoints that I encounter.
Once a year for three days Leesburg grows out its hair and lets it down with Bikefest billed as "the world's largest motorcycle and music event." The city unbuttons its shirt, stops staring, and loosens up. Past headliners have included everyone from Blue Oyster Cult to Vanilla Ice. This year's headliner for Saturday was Queensrÿche (I saw Fuel Friday night just for the experience). They are one of the first metal bands I got into. I remember listening to Operation: Mindcrime for the first time, uninterrupted, except to flip the tape, from start to finish (does anyone do that anymore?). Basically, it's the story of a young man who joins what he thinks is a revolutionary group only to find that it's just another manifestation, another abuse of power and that he has been used and set up to take the fall. Heavy stuff. I was empty, depressed, confused after hearing it. But I knew I had found something real, something that spoke to me, and I kept listening. I dug into all of Queenryche's back catalog and I was right there for the next album, Empire, which impressed me but not as much as Operation: Mindcrime. I hung around for Promised Land, but the album didn't really connect with me and that was it for new releases.
On October 26, 2004 my sweet lady and I saw them perform at The Moon in Tallahassee, Florida. They did a greatest hits set and then performed Operation: Mindcrime in its entirety with all the songs, all the preludes and connecting pieces, all the screen videos—a very rare and stunning performance. After they left the stage, the speakers played a prerecorded portion of "Hostage" from the upcoming Operation: Mindcrime II album. I got sucked into 2006's Operation: Mindcrime II out of curiosity and hope, and though it wasn't bad, I still felt that the band's best days were behind them. Something happened after Empire. I don't know if the band was chasing chart rankings, became divided about their direction and tastes, had issues compensating for principal songwriter Chris DeGarmo's departure in 1997, or just changed in various but defining ways. But they had a good run, a lot of good years, and a lot of good albums—they gave us more than many give.
That is the narrative a lot of bands fall into. Queensrÿche, however, took a different turn. Inter-band hostilities resulted in lead singer Geoff Tate being ejected from the band in 2012. The remaining members recruited Todd La Torre on vocals (they had been working with him on a side project while Tate focused on a solo album). He sounds a lot like Tate, the Tate on the early albums—Powerful, Urgent, Big. Since the split, Queensrÿche has released two albums. The self-titled Queensrÿche was something of a rushed release—Tate and the remaining members of Queensrÿche were involved in litigation to sort out who owned the name—to help solidify the lineup, relaunch the band, and get the new sound out to the public. The new sound marked by Queensrÿche is actually the old sound, a strong return to the band's Empire and pre-Empire sound. Condition Hüman, their second release with La Torre, is even stronger probably because the band had more time to write and more experience working with one another.
Since the 2012 split the band has been touring extensively. What everyone wonders is if Queensrÿche can deliver it live. This concert says absolutely. La Torre's vocals were totally on. Whether he could have gone voice-to-voice with Tate when Tate was in his prime, I don't know. However, this lineup sounded just as good or better than the 2004 version that we saw. They opened with a fierce version of "Guardian" from Condition Hüman and never let up. About halfway through the set, they played "Hellfire," another highlight from Condition Hüman. Except for those two songs, the only post-Empire album track they placed was "Damaged" from Promised Land, the next album after Empire. All the pre-Empire albums were represented. They reached all the way back to their first release, the Queenrÿche EP, with "Queen of the Reich" and also played "Take Hold of the Flame" from The Warning, their first album. Rage for Order showed up by way of "The Killing Words"—my favorite song of their first four releases—and "Screaming in Digital."
Heavy hitters Empire and Operation: Mindcrime formed half of the set list. Four tracks came from Empire: "Jet City Woman," "Best I Can," "Empire," and "Silent Lucidity." "Silent Lucidity" was their biggest hit and in concert they played a great stripped-down version sans orchestra about midway through their set; after the same studio version for years on the radio, on television, on tape, and on CD, it's refreshing to hear a different arrangement. Four tracks came from Operation: Mindcrime: "Operation: Mindcrime," "The Mission," "I Don't Believe in Love," and "Eyes of a Stranger." As part of the settlement, Tate received payment to relinquish his interests in the brand but he also received the right to play Operation: Mindcrime in its entirety, so perhaps there are restrictions on how many songs Queensrÿche can play from Operation: Mindcrime in a single performance. It would be great to hear "Speak," "Spreading the Disease," and "The Needle Lies" (and for that matter "Arrow of Time" and "Bulletproof" from Condition Hüman would have been welcome).
After playing fifteen songs, the band returned with a two-song encore—"Screaming in Digital" and "Eyes of a Stranger"—that began with a quick drum solo from Kamelot drummer Casey Grillo who filled in for Scott Rockenfield who had just had a baby.
So there is new life in Queensrÿche both in the studio and on the stage. Rather than gradually softening and just fading into obscurity, they have doubled-down on their earlier sound. The initial word is the next album will be even more up tempo. This is a band that may be entering their second musical peak.
As for us, we walked back through the loud crowds and roaring motorcycles and blaring music. Come Monday, the bikes will all roll out and the leather vendors will disappear without a trace, but right now we are all the Kings and Queens of the Night. I've made my peace with this place. I like this place and sometimes I really love this place.
You may also like...