:Music Review: Am Tierpark – Cherry Blossom EP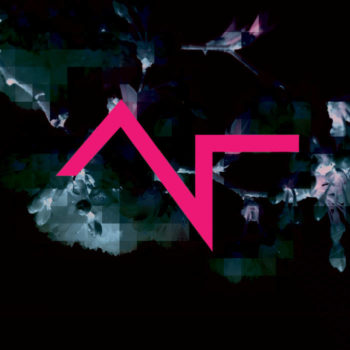 Am Tierpark – Cherry Blossom
Release Date: December 16, 2016
Label: Distortion Productions
Vocals, lyrics, and mastering by Claus Larsen
Sounds, programming, and design by John R. Mirland
Websites: Facebook │Bandcamp
Review by Jay Andrews Tracy
The EP Cherry Blossom by Am Tierpark is really musically awesome and well produced. It has the sound and feel of '80s bands such as Depeche Mode, Erasure, and others. Their first album was called Uncaged, with vocals by Claus Larsen, of Leætherstrip, and John Mirland who has self-released titles of his own as Mirland. The album was released in many different colored (blue, red, and pink) vinyl discs, as well as CDs, and it is also on Bandcamp.
I asked Claus and John why they released this album; John said, "We felt the track was a single. We wanted it to be presented in the best way possible—which is a 12-inch." Claus said, "It was actually one of the first songs we did together as Am Tierpark, but we did not feel it belonged on our debut album Uncaged. We knew it was a very strong track and we thought it deserved its own release. We are very productive in Am Tierpark so we are always working on songs; we do not really think about specific releases when we compose, we write songs and then pick the songs for a specific release after that."
I am looking forward to the new releases and hope they come in colorful packaging like the Cherry Blossom EP. The vocals are amazing, and the sounds, as I said before, are like '80s style music. As always keep up the great work guys, I hope this gets more exposure.
Claus will be releasing a new Klutæ album on their own label, which they called Læbel. I will be looking forward to reviewing this masterpiece of music as well.
Track Listing:
01. Cherry Blossom
02. The Hurt
03. Rough Seas
04. I Can't Stop
Tags Am TierparkClaus LarsenDistortion ProductionsJay Andrews TracyJohn MirlandLæbel
You may also like...