:Dark Delights: Michael S. Rodriguez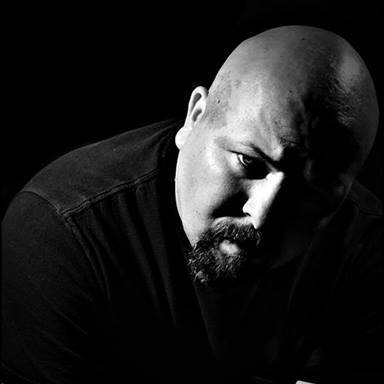 Dark Delights by Ladyaslan Presents:
Michael S. Rodriguez – Writer/Director
Ladyaslan: Welcome, Michael. Thanks for joining me here on Dark Delights. What should our readers, or #Babybats, know about you?
Michael S. Rodriguez: Thank you for having me. Well, I am an independent writer/director/producer for my own studio called MSR and I have been making movies since 2011.
Ladyaslan: Well let's just ask the question…word around the "water cooler" is Quentin Tarantino is on your radar, what can you say about that? Can you confirm or deny the rumour [evil wink]?
Michael S. Rodriguez: Funny that you say that. About a year and a half ago while developing my last short film, Homewrecked, I had mentioned to my director of photography that I always set a specific goal for each production. Whether it's working with a particular actor or trying a new shot, I always test myself. So, he asks, "what is it you want to achieve?" I said I would like to make an impact with Homewrecked that would even make Quentin stand up and take notice. Saying that, it's still early in the game as Homewrecked is set to premiere at a few film fests across the country next month and has actually been viewed by a few folks within his circle of friends during a private screening of the rough cut earlier in the year. I always say…all and anything is possible [evil wink].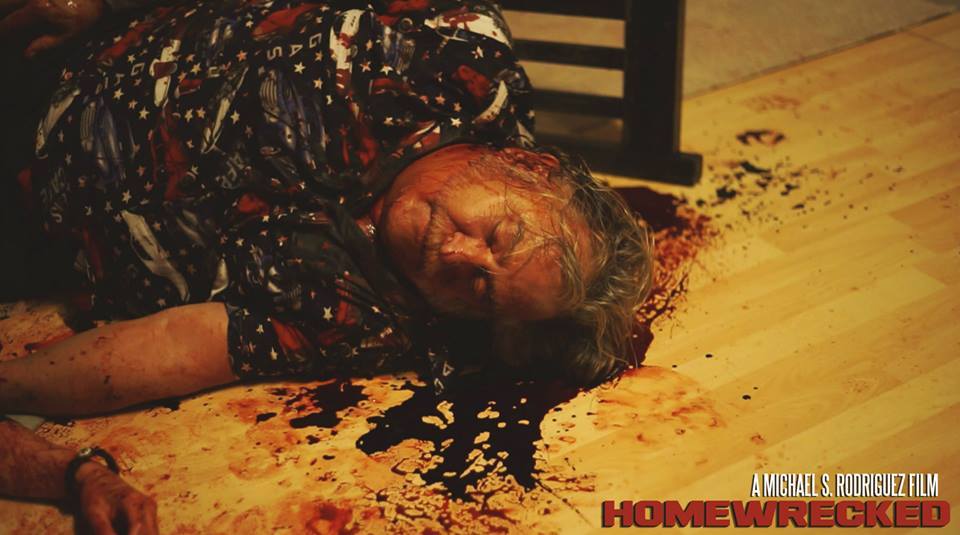 Ladyaslan: That is AWESOME!!! I think Mr. Tarantino would truly enjoy your special and slightly twisted mind!! Summarize your movie writing and directing in one to five sentences as if you were speaking to someone unfamiliar with you and your work.
Michael S. Rodriguez: I write and direct with a fierce truthfulness that will remain with you long after the credits have ended.
Ladyaslan: How did you come to be working on Lake of Shadows: The Legend of Avocado Lake? Is this a real urban legend? What is your opinion on urban legends?
Michael S Rodriguez: In late June I was scrambling around looking for a location to shoot "Love Starved" which is a wraparound segment for my feature anthology Last American Horror Show. I had lost the previous locale at the very last minute and decided to contact my good friend and horror fan Tino Zamora. Right away he said, "sure, you can use my place" and we set up camp. After two days of filming Tino was bit…by the entertainment bug that is and asked if I'd help him develop a film based on a local legend and what he had heard as a child. I thought the idea was interesting and had some potential, so I said, sure why not?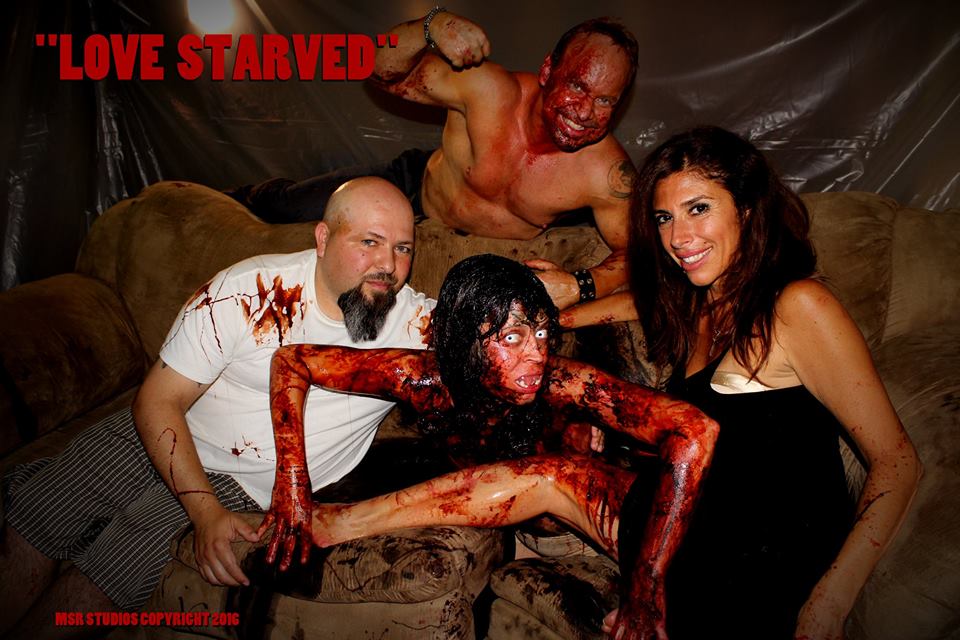 As we started posting on social media that we were collaborating on a film based on an actual lake with a huge death toll, people started coming out of the woodwork to tell their own tales about the lake. Right away I started taking notes and before you knew it we had this amazing collection of horror we can't wait to bring to life. Now as far as my opinion goes on urban legends, I think we must always weigh the facts of what we hear as stories often passed around tend to become larger than their origins. Several urban legends have been proven real. From what we gathered from Avocado Lake, the tragedies are real, but some of the causes leave question marks.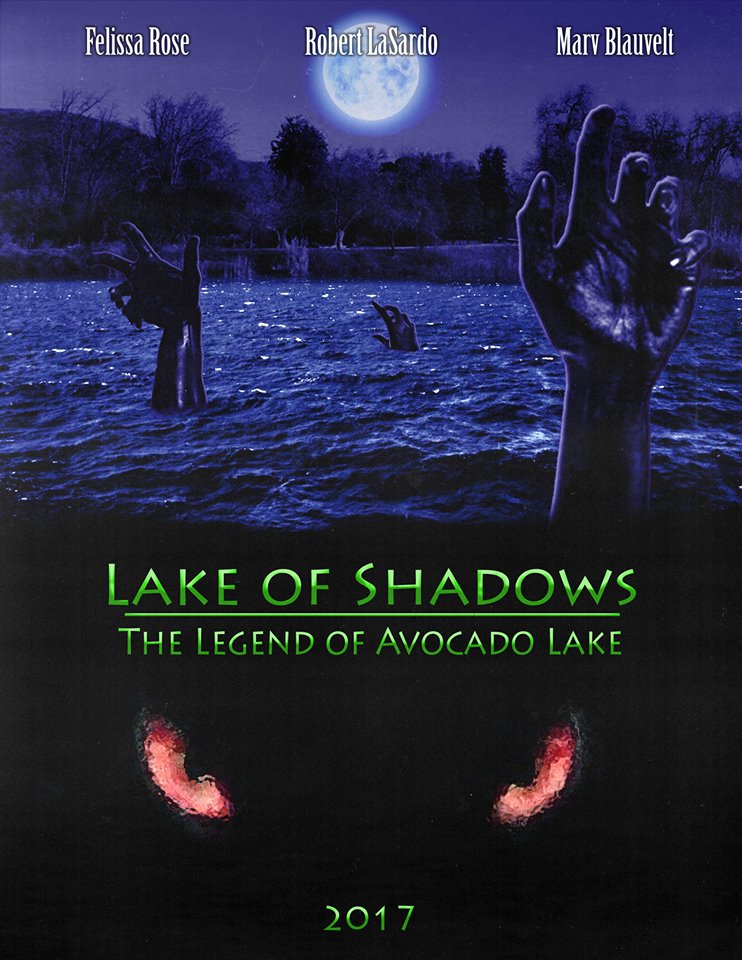 Ladyaslan: Tell us about the 2013 film Night of the Sea Monkey. Was this inspired by the cult "toy" of the 70s and 80s?
Michael S. Rodriguez: It's a story I developed as a child during the 70s and 80s. About once a year I'd beg my mom and dad for sea monkeys. I would clip out ads from the back of my comics and once a year they would shell out the dollar twenty five for me to order them. Now, of course they'd die two weeks later and my mom would dump the tank on the lawn. Well, I'd lie there in my bed at night wondering if one of them survived, maybe even grew from nutrients in the soil. What if it was mad at me? What if it found its way back into the house? I was a weird kid…something I've never been able to shake.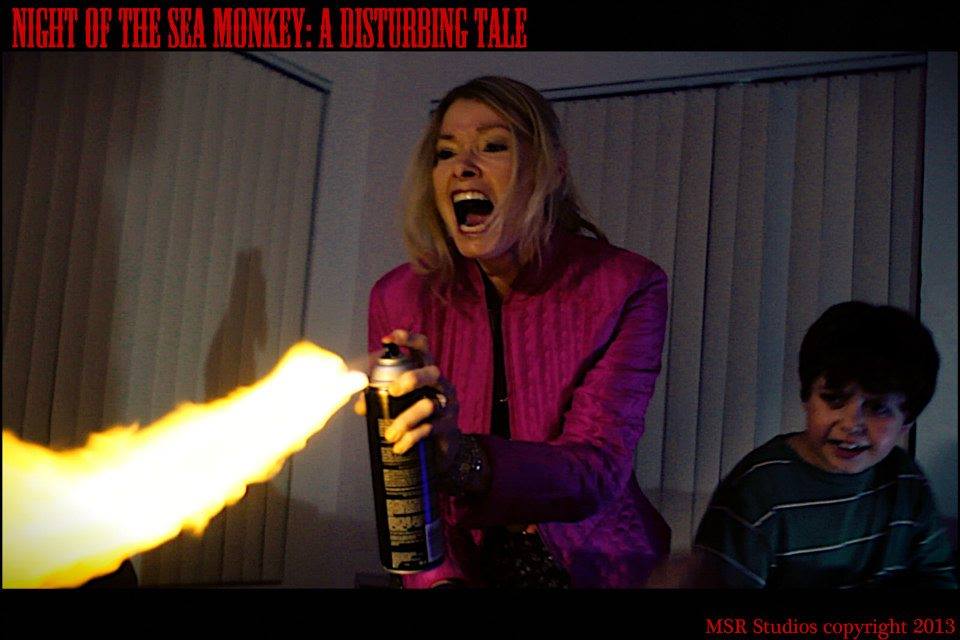 Ladyaslan: How did you come to write the 2014 award winning film Lamb Feed? We did speak of this on my old radio show, The Asylum Internet Radio Show, but let's refresh and re-introduce this amazing gem starring Robert Mukes.
Michael S. Rodriguez: I just finished a run on the festival circuit with Sea Monkey and was chomping at the bit to start a new project (pun intended). It started as most of my writing does…I wake up in the middle of the night, sick to my stomach, and am forced to create until the feeling subsides (true process). Um, I wanted to continue with horror, but wanted to test the waters in a different direction as I had gone the route of B-movie horror/comedy with Monkey. I started writing Lamb Feed as a short seven minute narrative, using dramatic lighting and controversial imagery to get my point across. As I began casting I realized that I had all this great talent in front of me and it would be a shame if I did not develop characters and dialogue for them. Now, I never lost the idea of the narrative, as you will see in the climax of the film, but I believe I found a balance that works for the audience and my peace of mind. I really enjoyed making Lamb Feed, as well as the friendships I had gained from the experience.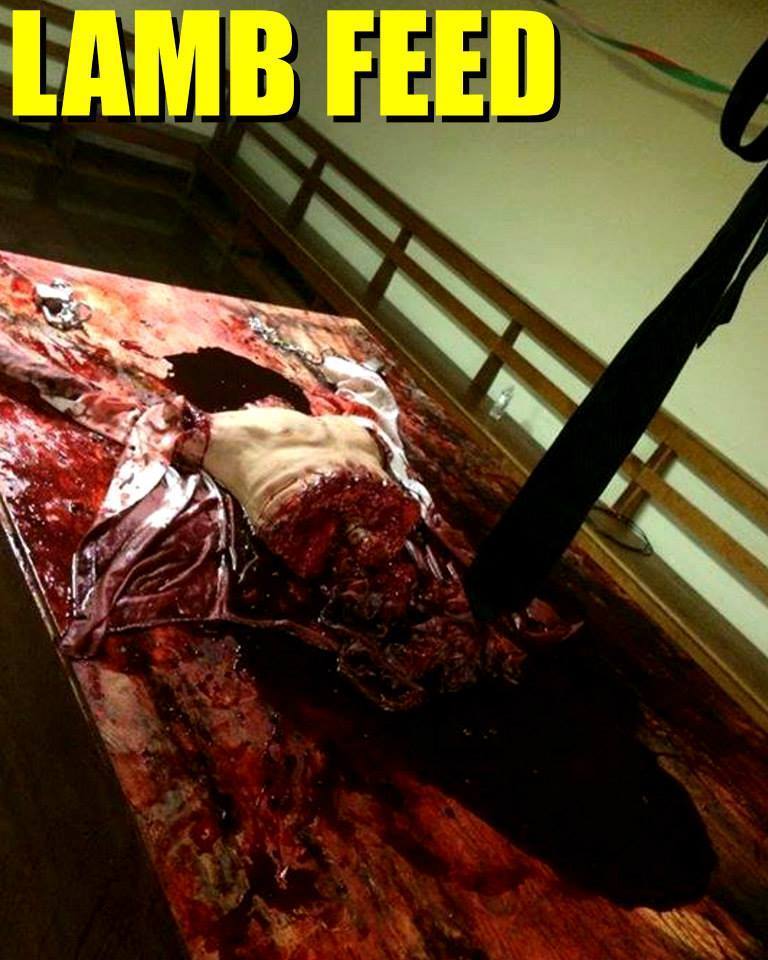 Ladyaslan: You own, run, and operate MSR Studios, what can you share with the audience regarding this type of business? What's it like to actually run an entity like this? Most people just want to say they own production companies for the glory—but what is it really like?
Michael S. Rodriguez: Work…. Lots and lots of work. You have to do everything, especially on the indie level. I have found myself wearing many hats during a production, sometimes all of them as I have even had to step in front of the camera a few times to double for some of my actors.
Ladyaslan: You're throwing a party in a magical world where anyone, living or dead, real or fictional, will show up if invited. Who are the first 10 people you invite?
Michael S. Rodriguez: Well, you of course.
2. Roddy Piper
3. Orson Wells
4. Robert Mitchum
5. Stanley Kubrick
6. Jim Van Bebber
7. Tura Satana
8. Felissa Rose
9. Robert Mukes
10. Pam Grier
Man, we'd tear the roof off that mutha!
Ladyaslan: Awwwww thank you!! I will make some "special brownies" and Italian sangria! What are the three words that best describe you?
Michael S. Rodriguez: Imaginative, driven, and focused.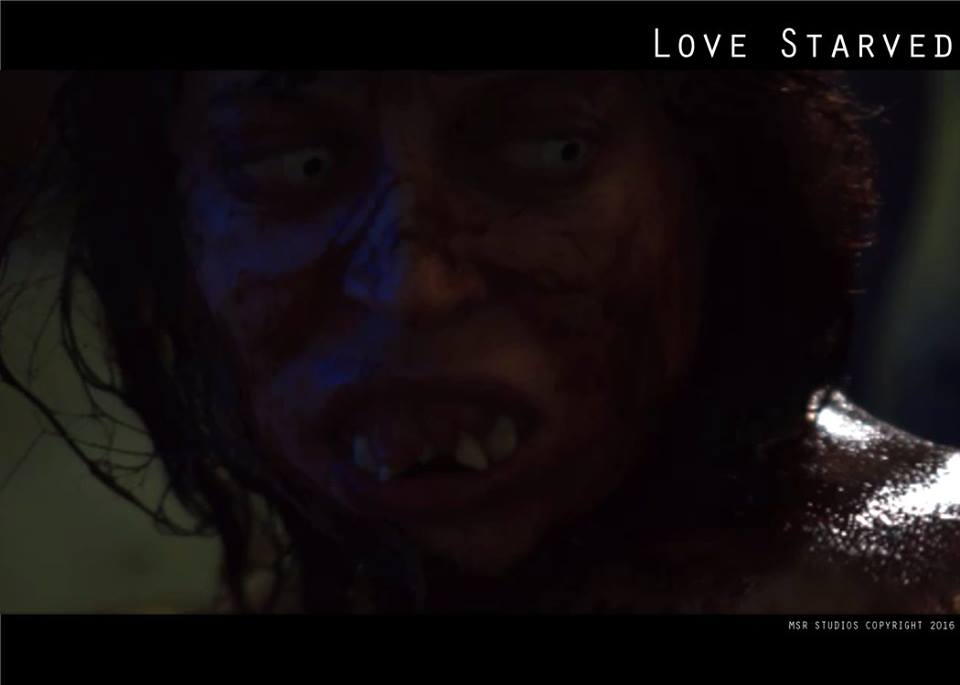 Ladyaslan: What other creative endeavors do you enjoy?
Michael S. Rodriguez: I am a photographer by trade and continue to freelance from time to time, as well as an accomplished artist. I won many two-dimensional art contests in my youth and once in a while pick up a pencil to do my own storyboarding for film projects.
Ladyaslan: Match.com has been introduced to Fairytale Land. Who are the three most unexpected couplings to come about?
Michael S. Rodriguez: Courtney Love and Pinocchio, Rapunzel and Mike Tyson, and last, The Three Little Pigs and Pam Anderson. Haha!
Ladyaslan: If you were interviewing me, what's the first question you'd ask?
Michael S. Rodriguez: You are definitely a true horror fan as you have devoted your coverage to individuals in and around the genre…. What was your first experience with horror and how did it change your life?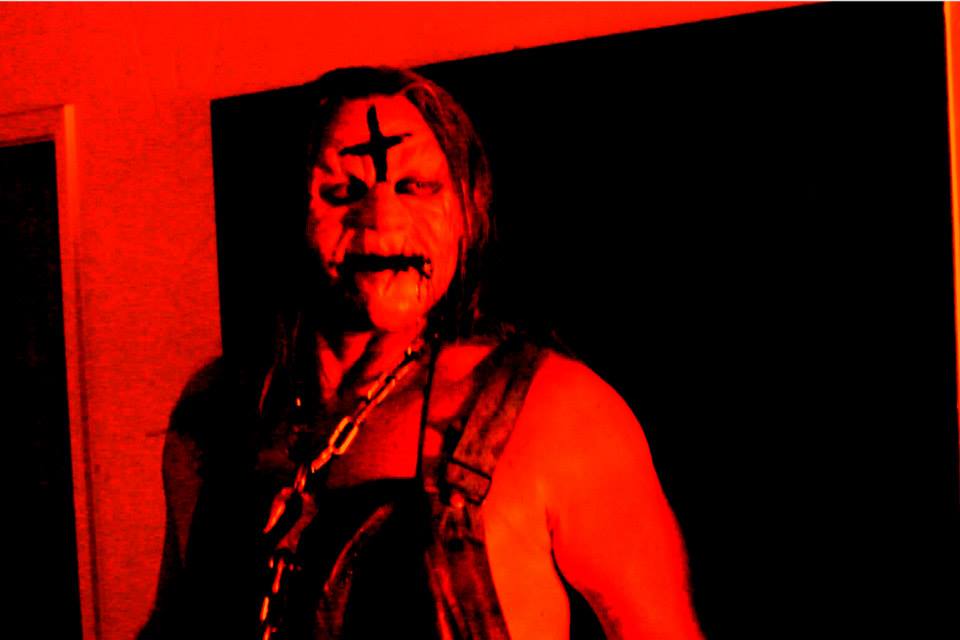 Ladyaslan: My very first experience was the bedtime stories my gran would make up and tell me. She would tell me about the vampire that lived across the street that watched over me as I slept…like Santa. I tried to stay up at night to see the vampire. I think MAYBE that is where my "night owl" hours were born [laughs]. Then in '78 my parents took me to my first "drive-in" movie and it was John Carpenter's: Halloween. I just felt how awesome that movie was. Like The Exorcist, the score totally caught my ear, and how natural the acting appeared to my young eyes. Contrary to popular belief, I totally understood movies were make-believe, so I never thought "ooh that is an extension of real life" (well the fiction stuff; nonfiction is just disturbing in itself). I cannot say it changed my life. I allowed it to become part of my weird character. Nothing and everything has changed me. I am a person forever learning and adapting so to say "how horror changed my life," it didn't [laughs], I just invited it in [evil smirk]. OK, maybe I said to one of my parent's friends back in the day about the movie The Omen, "I think Damien is just misunderstood…he needs me as his girlfriend." Yeppers, I was that child [giggles], weird from the get go!!
My last question for you, the obligatory but always fun…WHO inspired you and who did you look up to as a youth?
Michael S. Rodriguez: I have many sources of inspiration professionally. I have like two dozen favorite directors, foreign and domestic, but I will say one of my first and true inspirations was my late father. He was a man full of character and could tell a joke or story in such detail. I remember sitting nearby on a carpet while he sat a table telling his poker buddies jokes and funny incidents of his younger days. He had a way of captivating those that were in his presence…. Being the namesake, I hope I'm doing him proud.
Ladyaslan: Please provide any and all social network links and movie/music web pages below.
MSR Studios Facebook │Last American Horror Show Facebook │IMDb │Lake of Shadows: The Legend of Avocado Lake Facebook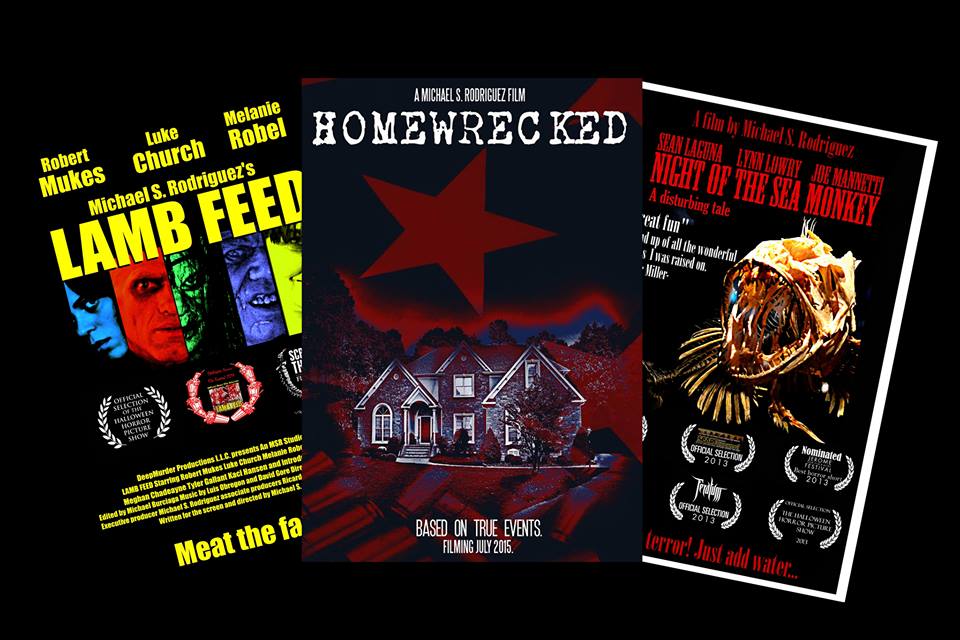 **About Ladyaslan: She is a published Gothic Poet and Horror Erotica novelist. Ladyaslan's second book was released on Amazon.com, Barnes and Noble, and other established book retailers internationally. Check out Lipstick & Absinthe and her other books at the link below.
Official Website: http://www.lipstickandabsinthe.com/
Tags Anitra DeLorenzoDark DelightsLadyaslanMichael S. RodriguezMSR Studios
You may also like...