:Dark Delights: Wyzae Crankfield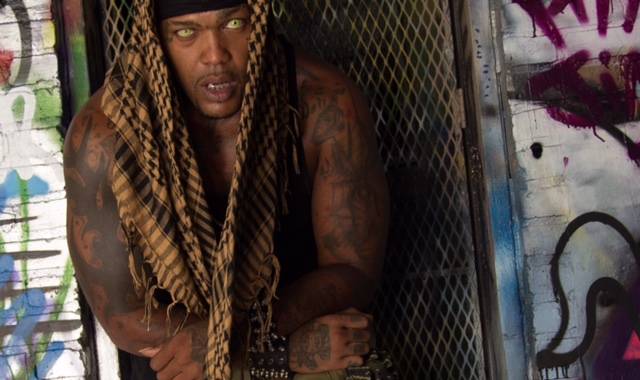 Dark Delights by Ladyaslan Presents:
Wyzae Crankfield – Actor/Horror Hip Hop Musician
Photo credit: Jon Cohen
Ladyaslan: Welcome, Wyzae. Thanks for joining me here on Dark Delights. What should our readers, or #Babybats, know about you?
Wyzae Crankfield: Greetings scrumptious, honored empress. The pleasure is mine to be interviewed by "The Lady." What do they wanna know…?
I'm a hood bat that loves being an entertainer, an actor, performing slash recording artist, but first and foremost I'm a father. Do I drink blood and eat flesh? Fuck yeah! I suck the life outta bitches. If you not at the table, you on the menu. DIG ME. I'm really a zombie vampire. Muhfuckin' right I stay zombed out vampin', metaphor of my life. Am I immortal? Damn right, I'm a live foreva! Do I fly and or do I have a reflection? Lol…. Check this out…I'm a hoodbat, I soar like an eagle, and I know you see me! This ain't no 1950s vampire flick [laughs] and damn sure no 1982 zombie movie either. You fuckin' wit a monster.
Ladyaslan: What inspired you to form the alter ego Wyzae Crankfield? How did you come up with the name? What inspired the look and ARE THE FANGS REAL?
Wyzae Crankfield: Wyzae was created to hide my identity. As a pup I was heavy in the streets…. You know what it is, I grew up in Baltimore and gang banging in the streets of Murderland I had to make sure certain shit was protected. ZOMB'G came when I died and came back after being stabbed 17 times in prison. When I came to I had a different outlook on life, my career, and purpose. I don't know, ZOMB'G just came to me due to my love for the horror genre. Wyzae was created by my mom and my sister with cerebral palsy talking with the trachea in the throat, it sounded like she was saying Wyzae. I kept it. What inspired my look is my love for the macabre, my passion, desire, and metaphor of my life. My inspiration has always and will always be life. Who don't want to live foreva…? It's every man's dream. Who da fuck wants to die…? If you could live forever wouldn't you want to? Is my fangs real…? Lmfao. If I bite your ass it's going to hurt, you're going to bleed, and that's real enough.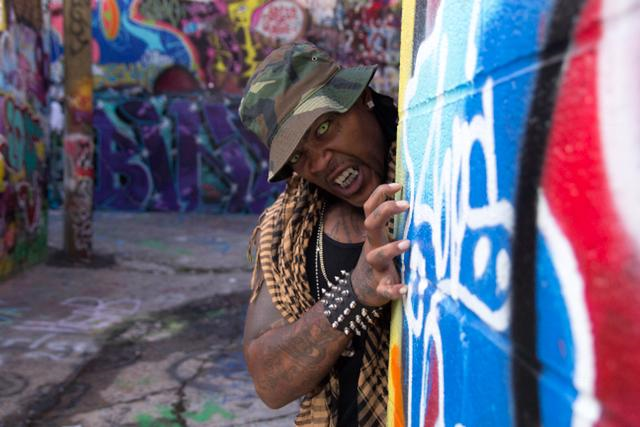 Ladyaslan: Summarize your movie roles and music in one to five sentences as if you were speaking to someone unfamiliar with you and your work.
Wyzae Crankfield: How bout one word? Badass. Everything food, I murder everything I touch.
Ladyaslan: In 2015's Milfs vs. Zombies you played a gangster; how did you come to get that role and did you get a chance to work with the infamous TROMA man himself, Lloyd Kaufman, who played Melvin Brooks?
Wyzae Crankfield: The director seen me, asked if I'll be a part of the movie, and it was an honor working on that project. I actually created a song for the soundtrack called "ZILF" (Zombies I Like to Fuck) featured on the Zcode mixtape as well.
Ladyaslan: Are you a vampire or zombie? Are you a hybrid? [Evil wink] What is Zomb'G?
Wyzae Crankfield: ZOMB'G is a vamp that controls a legion of zombies, again the metaphor on my life. I'm a hustler 24/7/365, vampin', no rest for the wicked. I keep 'em zombed out and I'm rate wit 'em. Dig me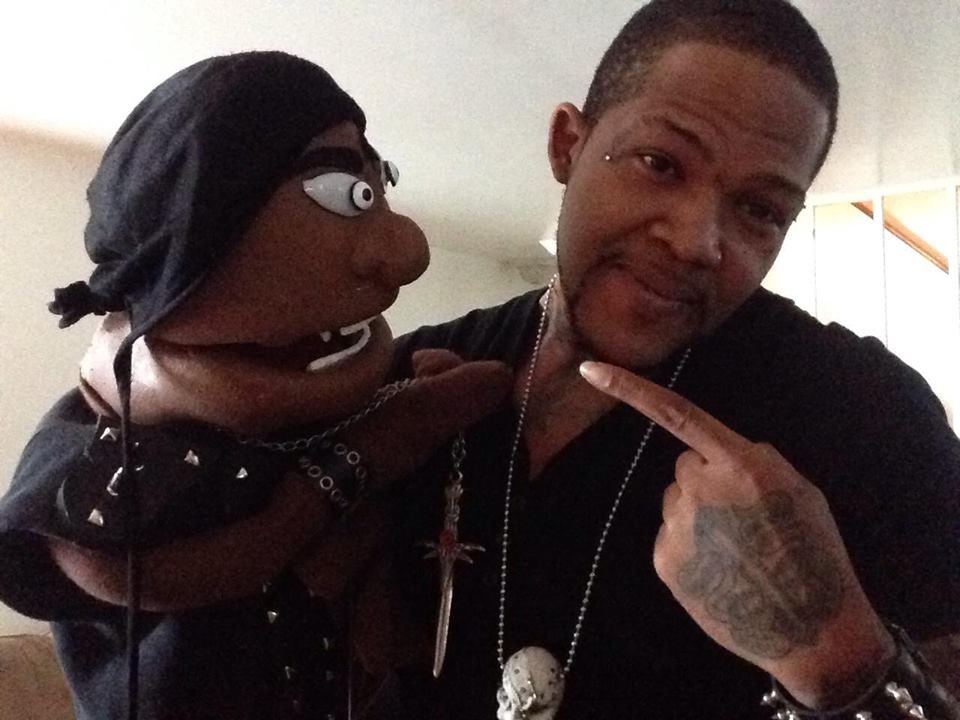 Ladyaslan: How did you come to work on Reyna Young's Forgotten Tales as Erik Haddons? What can you tell us about this movie (or is it too soon)?
Wyzae Crankfield: That was a great project. I was living in LA, bumped into director Reyna young, and boom instant chemistry. In that movie all I can say is I get my head cut off and it's the first movie I've been in where the make-up artist removed the tattoos off my face. That was a first experience. It was awesome, the whole project was awesome, that I was honored to work on. I'm proud of her, as well. Look out!!! She's on the rise.
Ladyaslan: What is FleshUp Entertainment?
Wyzae Crankfield: FleshUp Entertainment is my publishing company; I own my own publishing. I'm an independent artist but the name of my company is a statement in itself. It's like giving grace before you eat and/or manning up, going hard, putting your all into whatever it is that you're doing.
Ladyaslan: What is the overall theme in your music? How are you different than every other artist out now?
Wyzae Crankfield: Imagine a black Dracula in the hood in 2k16, how he would sound and what he would rap about and look like. I bring a new flavor to hip hop, a fun dark side new bop nod, swag and style. I'm not like the rest of these horror rappers trying to sound the same or gangster rappers talking the same shit. I'm on my own wave.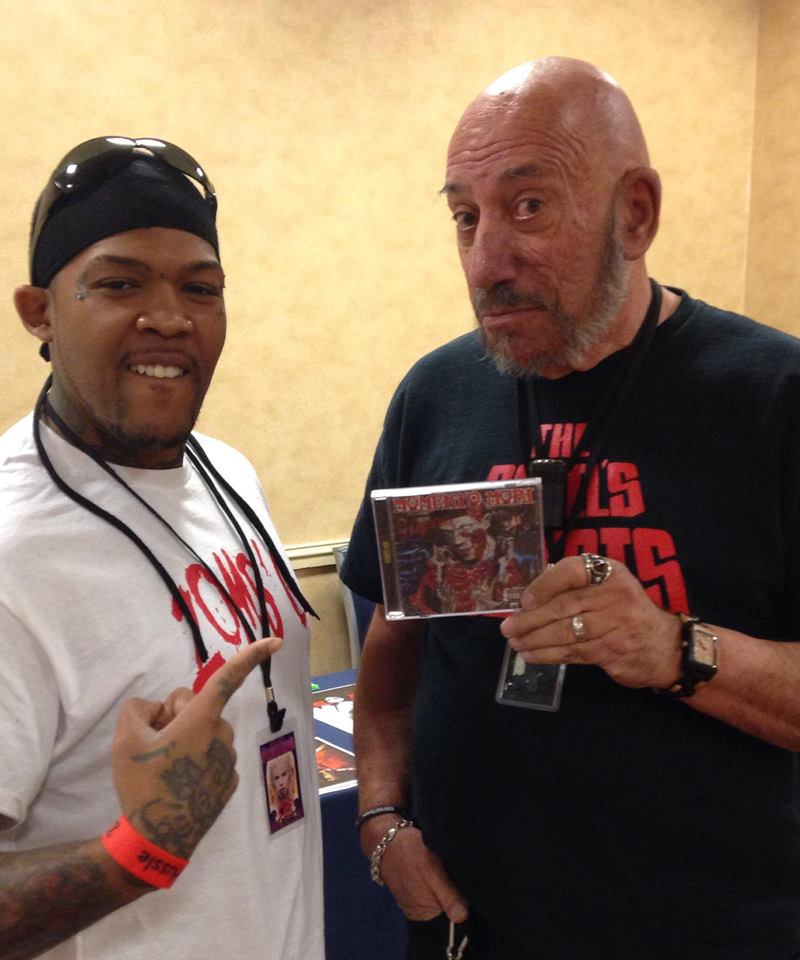 Ladyaslan: How did you land the gig as a Virus Vodka client/representative? Do you have a zomb-riffic recipe you'd like to share with us? Do you like your Virus "shaken or stirred"?
Wyzae Crankfield: When Virus Vodka and I linked up it was destiny. It ain't no secret formula or recipe, just me being me and favored to have such a great support system. ZOMB'G is Virus Vodka. I am the virus in the flesh and I like my virus still on rocks—Virus Vodka hip-hop patient zero!
Ladyaslan: You're throwing a party in a magical world where anyone, living or dead, real or fictional, will show up if invited. Who are the first 10 people you invite?
Wyzae Crankfield: [Laughs] My mom and my oldest daughter first cuz they loves what I do. Then two bad bitches to munch on. If I had to pic it would be Brittanya187 and Ice T's wife Coco. The last six would be The Game, Snoop Dogg, Khloé Kardashian, and Nia Long, maybe a couple others, but I don't fuck wit deez niggaz. Everything food—get bit or get ate.
Ladyaslan: If you were interviewing me, what's the first question you'd ask?
Wyzae Crankfield: Love the taste of your heart so I would ask for a bite lol V••V💦
Ladyaslan: Awwww thank you [laughs]. Some think I have no heart!! My last question for you, the obligatory but always fun…WHO inspired you and who did you look up to as a youth?
Wyzae Crankfield: I didn't really look up to no one. The streets was my dad, really, but what inspired me was horror movies, while others was umpires by rappers and shit, movies like Night of the Living Dead, Day of the Dead, Dawn of the Dead, The Lost Boys, and Blacula! You know, shit like that. Things that other kids was scared of and would watch amazed me. Lol. I'd be stuck on the TV like glue. Lmao.
Ladyaslan: Please provide any and all social network links and movie/music web pages below.
Wyzae Crankfield: Everything's on WWW.ZOMBG.COM. Movie trailers, shorts, giveaways, music, music videos, pictures, biography, social media links, everything you need to know is on that site.
Holla at a zomb!
Flesh up!
Zombiegang Undeadboss
#HoodBat
ZOMB'G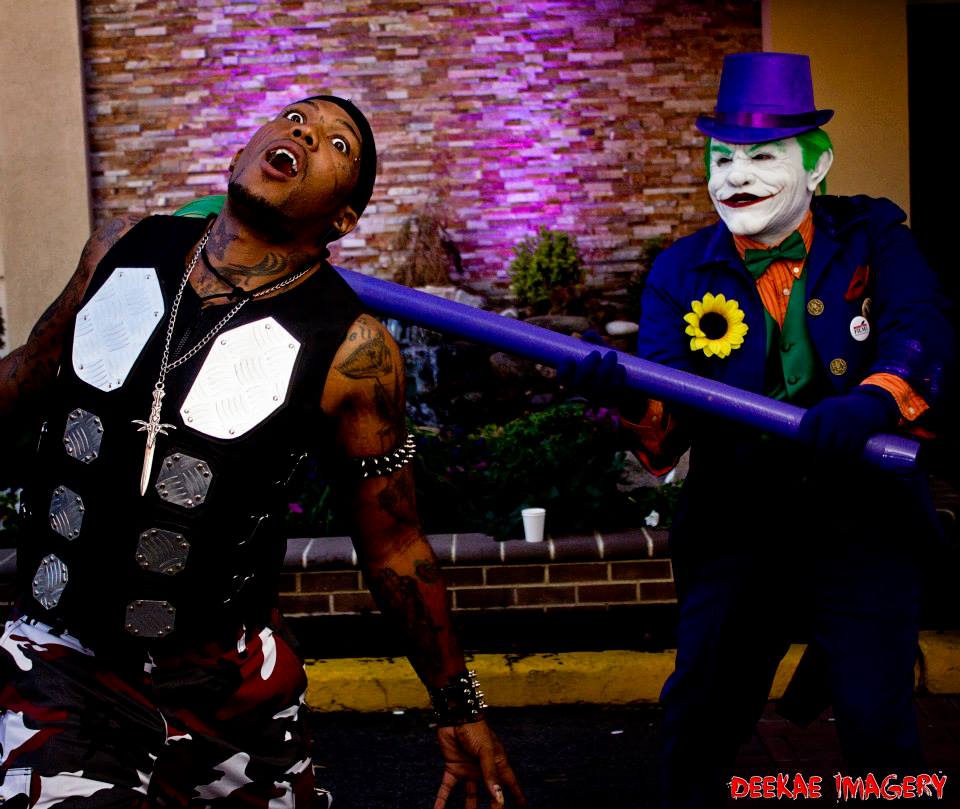 **About Ladyaslan: She is a published Gothic poet and horror erotica novelist. Ladyaslan's second book was released on Amazon.com, Barnes and Noble, and other established book retailers internationally. Check out Lipstick & Absinthe and her other books at the link below.
Official Website: http://www.lipstickandabsinthe.com/
Tags Anitra DeLorenzoDark DelightsFleshUp EntertainmentLadyaslanLloyd KaufmanReyna YoungTromaVirus VodkaWyzae CrankfieldZOMB'G
You may also like...