:Dark Delights: Clarence Williams IV

Dark Delights by Ladyaslan Presents:
Clarence Williams IV – Writer/Director
Ladyaslan: Welcome, Clarence. Thanks for joining me here on Dark Delights. What should our readers, or #Babybats, know about you?
Clarence Williams IV: Thank you so much for having me. For those that don't know me I'm a writer/director that recently completed his very first feature film, Gorenos. Gorenos is a horror film about a young man that's haunted by a supernatural entity in the wake of his 18th birthday. The film features a special appearance by Mr. Ken Sagoes. I graduated with honors from the John Wells Directing Program at Carnegie Mellon last year and I was fortunate enough to raise my own money and write, direct, produce, and edit Gorenos a few months later. We had a special screening of Gorenos last week at Raleigh Studios in Hollywood, CA and it was met with a very positive response from the audience.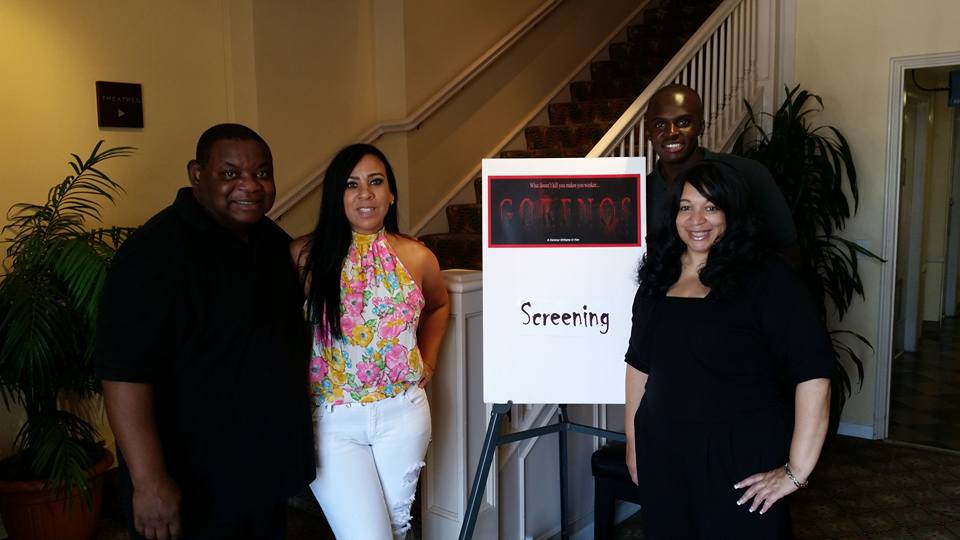 Ladyaslan: What inspired you to write and make Gorenos into a movie? What was it like to work with Ken Sagoes (Kincaid from the Nightmare on Elm Street franchise)?
Clarence Williams IV: I've always been a big fan of horror films from the time I saw the original Nightmare on Elm Street. I was inspired to make Gorenos because I wanted to submit my own entry into the horror genre that paid homage to the classic films of the past. And while I wanted my film to scare, I also wanted it to be funny. Films like Scream and Friday the 13th Part 6 were big influences on the Gorenos screenplay because I wanted to mix humor with horror and employ a self-awareness that's sometimes necessary in horror films, especially those that tackle situations that have been seen hundreds and hundreds of times before. I also wanted to keep in the tradition of the earlier horror classics and make a film that put story and character over gratuitous violence, sex, and jump scares.
It was amazing working with Mr. Sagoes but as he'll say, "I made him work." His character had a lot to say and, as a writer/director, I make it very clear that I'd like my actors to stick to the script. For someone of Mr. Sagoes's caliber to respect my vision when he could've easily said, "This is this kid's first movie, who is he to tell me anything?" was incredible. It was truly an honor to work with him. He was a joy to have on set and I can't thank him enough for being in my very first feature film.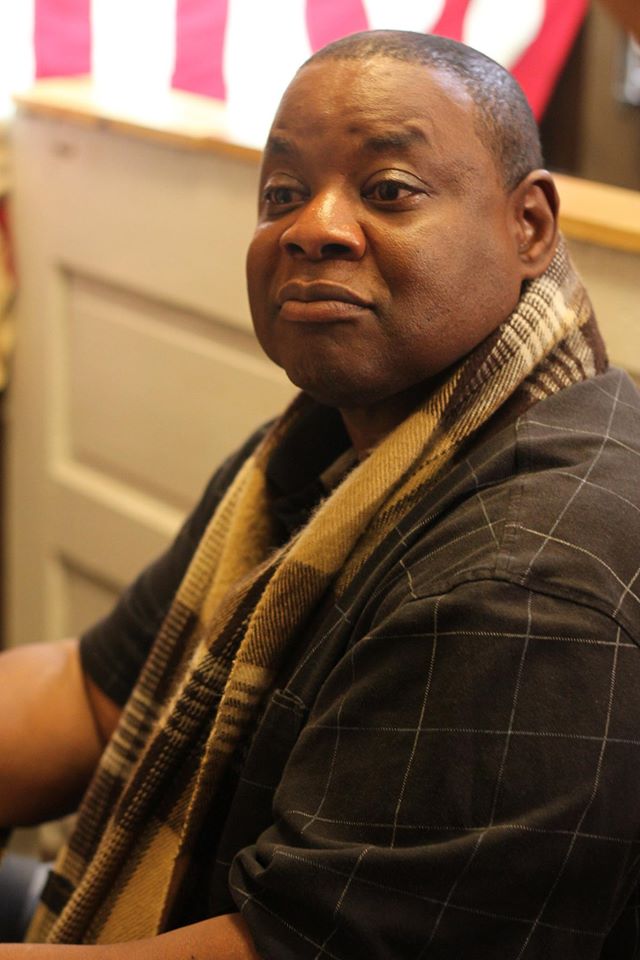 Ladyaslan: Summarize your writings and short stories in one to five sentences as if you were speaking to someone unfamiliar with you and your work.
Clarence Williams IV: The work of Clarence Williams IV is self-referential, funny, intense, and not afraid to drift into the realm of the vulgar.
Ladyaslan: In Hayden and Quim, a modern-day adaptation of Hansel & Gretel, what was the inspiration for this story (one of my favourites from the Brothers Grimm collection)?
Clarence Williams IV: That was a script I wrote for my college screenwriting class actually. We had to take an already existing story and adapt it into a short screenplay. I've always loved fairy tales and Hansel & Gretel was one of my favorite fairy tales as well so I thought it'd be the best piece to take on. Larry Clarks' 1995 film Kids is one of my favorite movies so I decided to set Hansel & Gretel in 2015 and give it an edginess that was very remiscnent of the raw and unapologetic Kids. That's why Hansel and Gretel became two teen pot dealers named Hayden and Quim. Robert Rodriguez's 1996 film From Dusk Till Dawn is another film I love and I really admired how Quentin Tarantino's script effectively blended the genres of gritty crime and supernatural horror. I used that as somewhat of a blueprint for writing Hayden & Quim. It starts off as an indie crime drama but once the boys encounter the evil witch, the tone shifts into a magic realism piece with elements of horror.
Ladyaslan: On your official web page you talk about being hired to adapt the novel TJ's Last Summer in Cape Cod: Don't Cry for me Cape Cod into a feature-length screenplay. How did that turn out?
Clarence Williams IV: I replied to a post on the International Screenwriter's Association page asking for a screenwriter to adapt an independent novel called TJ's Last Summer in Cape Cod: Don't Cry for me Cape Cod into a full-length screenplay. I submitted a short script I wrote called Doin' It (Doin' It was a semi-finalist in the 2016 BlueCat Screenplay Competition) and the author of TJ's Last Summer was really impressed with my script and dialogue and offered me the job to adapt his novel into a feature length screenplay. That was the first time in my life that I'd been hired to write a script for someone so, of course, I had to do a little celebratory dancing before getting to work. Currently, the script is being shopped around to studios and producers.
Ladyaslan: How did you team up with Lj Ugarte and Firecreek Entertainment to direct your very first feature film, Gorenos?
Clarence Williams IV: I actually met Lj through Mr. Sagoes. Lj runs his own production company in Florida called Firecreek Entertainment and he's a huge fan of horror films. I told him about Gorenos, sent him a script, and he loved it. A few months later we were in Pittsburgh making a movie!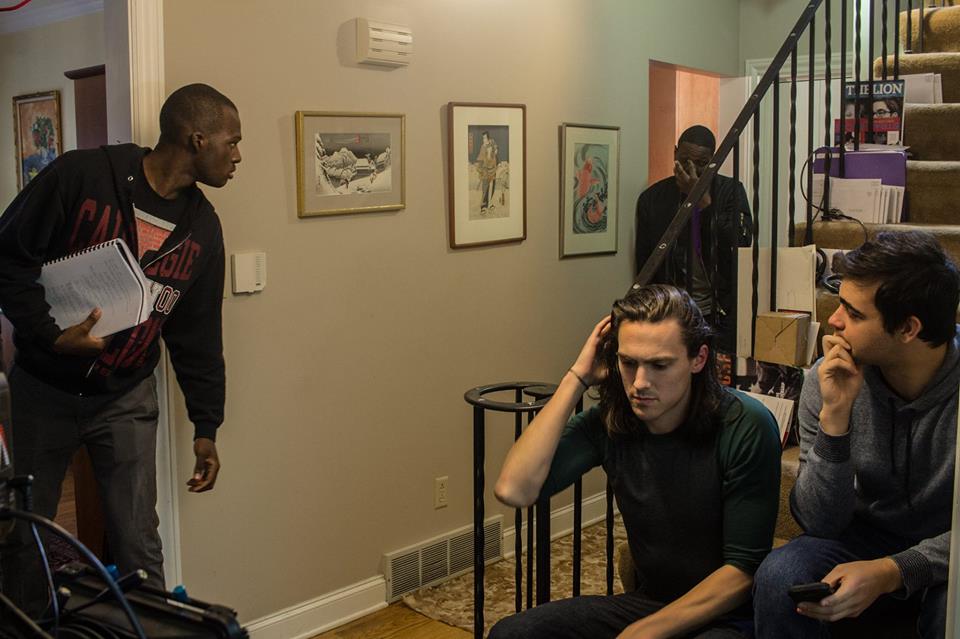 Ladyaslan: What is the overall theme in your movies and writings? How are you different than every other artist out now?
Clarence Williams IV: One of the most consistent themes in my work is friendship and trust because, as social creatures, we hold our friendships and the concept of trust very high. That's why it touches us so much to see new friendships formed and it hurts us so much to see trust violated. Those are two themes that are very accessible to audiences whether it's on the screen or on the page. I'm different from other artists because I have a very unique voice that can be heard through my characters. My writing influences are vast but I don't try to sound like anyone other than myself. When you see a Clarence Williams IV film, you're watching a film that only Clarence Williams IV could write and direct.
Ladyaslan: You're throwing a party in a magical world where anyone, living or dead, real or fictional, will show up if invited. Who are the first 10 people you invite?
Clarence Williams IV: Oh wow, that's a tricky one. Very, very tricky but here it goes:
My Auntie. She passed away when I was really little but she was always so supportive of all my endeavors. Her love still fills me up and I know she'd be proud of me if she were still here. She'd definitely be the first person getting an invite to my party. I'd give her a VIP pass and everything. She'd be the life of the party.
Big L because he's one of my favorite rappers. He's no longer with us but he was an insanely talented lyricist and he's heavily underrated. He's easily one of the greatest rappers of all time.
James Dean because he's James Dean.
Oscar Micheaux because he was a prolific visionary that paved the way for filmmakers like me. I'd love to pick his brain.
Tupac Shakur because he was a social and artistic genius and I know we'd have some deep conversations.
Quentin Tarantino because he's the man.
Kenan Rockmore and Kel Kimble (I know they're two people but you can't invite one without inviting the other) because much of my personality was formed from watching Kenan and Kel as a child.
Zack Morris because that's the homie.
Aaliyah because what's a party without the beautiful, soulful L-I-Y-A-H?
Will Smith but not the actual Will Smith. I want to chill with the "Will Smith" he played on Fresh Prince of Bel-Air.
I know you only asked for 10 people but, I couldn't not mention this man…Martin Scorsese.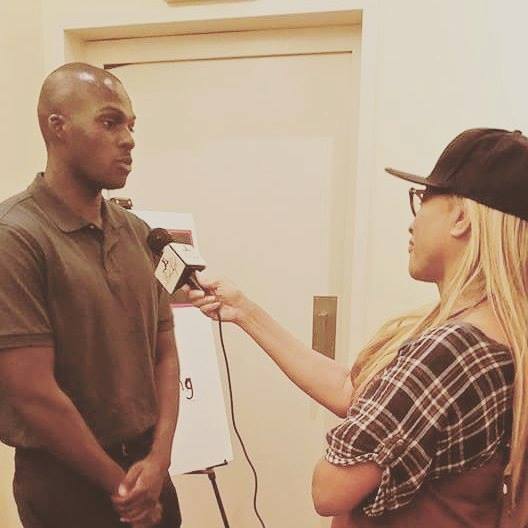 Ladyaslan: If you were interviewing me, what's the first question you'd ask?
Clarence Williams IV: If you could only listen to one song for the rest of your life, which song would you pick?
Ladyaslan: Oh my…ummmmmm…hmmmmmmmm…that is a good question, let's see…its either "When Doves Cry" or "Purple Rain" by Prince, "Something I Can Never Have" by Nine Inch Nails, or "The Chauffeur" by Duran Duran. Those are the ones I am trying to pick through to answer your question. This is worse than a brain freeze [laughs loudly]. My last question for you, the obligatory but always fun…WHO inspired you and who did you look up to as a youth?
Clarence Williams IV: Aside from my parents and my Auntie, the people I looked up to as a youth were my favorite directors:
Spike Lee
Quentin Tarantino
Martin Scorsese
Kevin Smith
John Singleton
Robert Rodriguez
The Hughes Brothers
Ladyaslan: Please provide any and all social network links and movie/music web pages below.
Official Website │Instagram │Facebook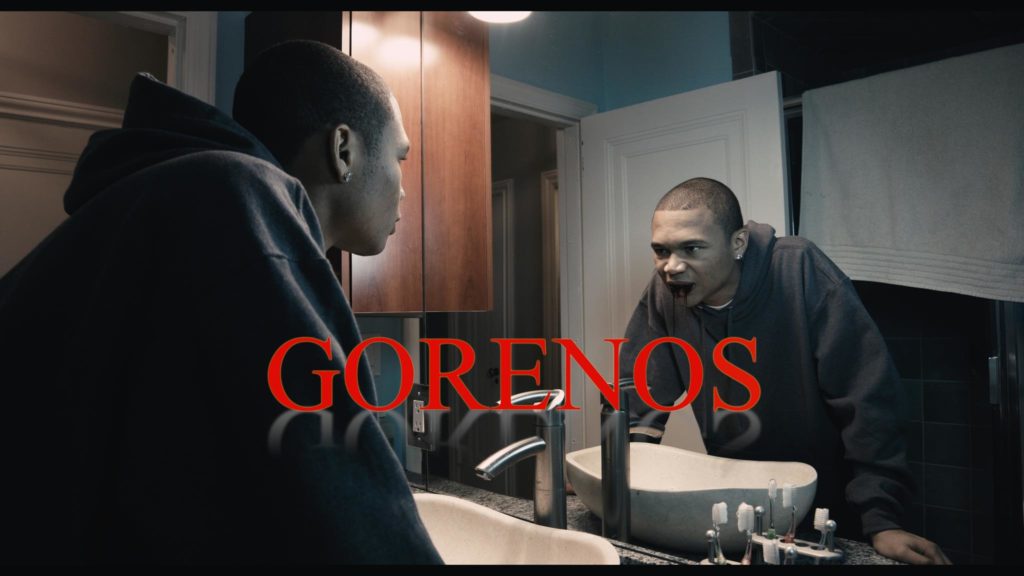 **About Ladyaslan: She is a published Gothic poet and horror erotica novelist. Ladyaslan's second book was released on Amazon.com, Barnes and Noble, and other established book retailers internationally. Check out Lipstick & Absinthe and her other books at the link below:
Official Website: http://www.lipstickandabsinthe.com/
Tags Anitra DeLorenzoClarence Williams IVDark DelightsFirecreek EntertainmentGorenosKen SagoesLadyaslanLj Ugarte
You may also like...