:Year In Review 2016: Editor's Picks for 2016 – Jaymie Burzette – COMA Commander #1, Editor-in-Chief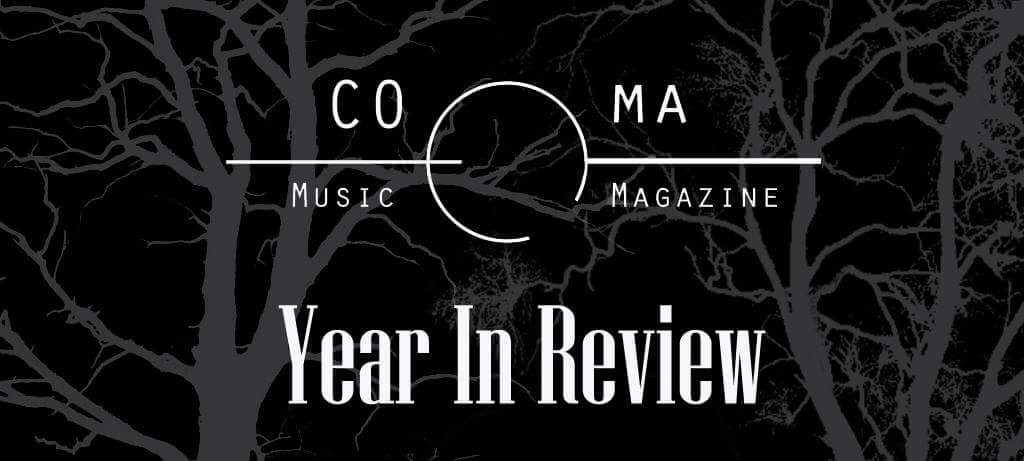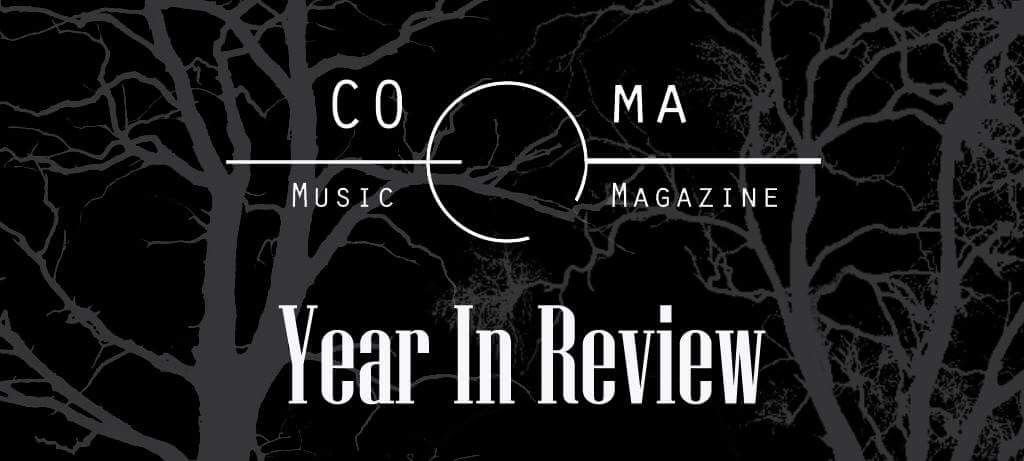 Editor's Picks for 2016
By Jaymie Burzette – COMA Commander #1, Editor-in-Chief
2016. What a dick of a year. I mean really. Entirely way too much death. However, there were some good things that happened in 2016 as well; for instance, I gained the ability to walk unaided, which is something my doctor never thought would happen, and I started on an incredibly stabilizing path of martial arts practice. COMA also celebrated our 10-year anniversary and we had a two-day music festival to celebrate it with some truly amazing bands. If anything, this year was great for new musical discoveries. Surely that must count for something in this death-sullied year. Anyway, let's get on to the good stuff.
BEST ALBUMS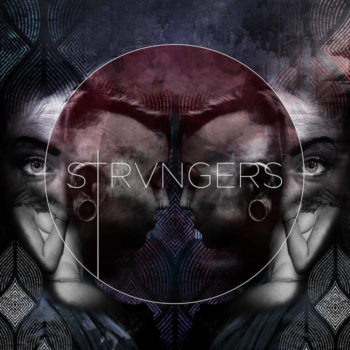 This is one of the albums I absolutely haven't been able to stop listening to; the beats, melodies, and voices all meld together for a perfect blend of chaotic harmony, smooth yet discordant. I love anything these guys put out. They just have this way of captivating my brain, of sinking warm tendrils of aural delight into my sulci. This album is all business with no filler tracks. It's an album you can just put on and party, wallow in wistful sorrow, or just sing at the top of your lungs screaming down the freeway. Every track on this album is beautiful and lovingly crafted. Some of my favorites are "Nostalgia," "Dressed To Kill," "Tension," "Eternal Sunshine Of The Spotless Mind," and "Venus." I cannot stress how imperative it is for you to check out this album. You will not be sorry.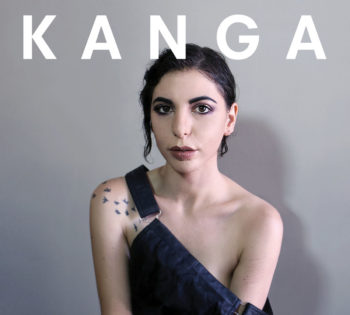 The first time I heard KANGA was at a show last year in LA. I fell in love with the first beat; the harsh yet pop-like melodic music washed over me like a colorfully dissident chorus. Her album is expertly crafted; every song is full and lush, with so much going on simultaneously that manages to compliment and bring out a pure sound that is rarely heard these days. So far she's been the Queen of the "Best of 2016" lists all over, and for good reason: her music is fucking awesome and I predict huge things for her in the future. Some of my favorite tracks are "Something Dangerous," "Going Red," "Honey," "Viciousness," and "Vital Signs" (hell, the whole damn album really, I just had to stop myself from listing all the track names).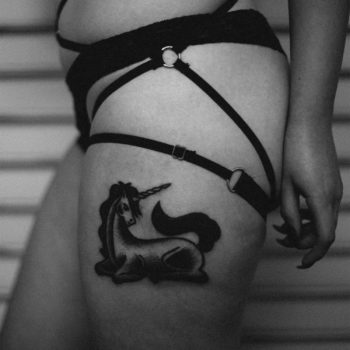 Moving Units – Damage With Care
Another great album, this one blends a perfect harmony with all the best parts of disco and electronic music. Infectious grooves and catchy hooks will make you want to get up and dance and blast the album as loud as your speakers can handle. This album has a serious disco flavor while still maintaining a heavily electronic identity, allowing it to fit into different genres. Whereas other albums I've chosen have a definite somber edge, this album is something I would play to cheer up and pull myself out of a funk. My favorite tracks are "Hyatt Girls," "Fragile Magic," "War On The Floor," "Opposite Of Rhyming," and "Going Out."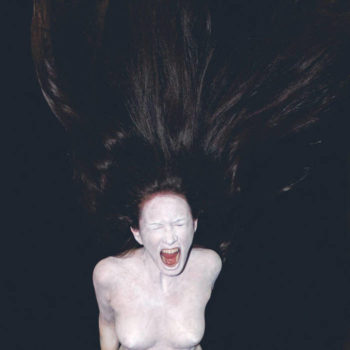 Another great release from Negative Gain Productions, Ari Mason released some of the best tracks of the year; "Empires," was definitely in my top three best songs of 2016. The beats, the hooks, the melodies, even the way she breaks up the lyrics really elevate this album for me. Part of what brings an album into my favorite picks is whether or not an album has filler tracks, I love just being able to put an album on and not have to skip around. Ari Mason brings a beautifully rich and melodic voice to a genre that often relies heavily on distorted vocals, and helps to add a stamp of uniqueness to her sound. My favorites include "Beasts Tonight," "Heaven's Gate," "Empires," "Towers," "Lullabies," "Ruin You," and "Brother."
Claus never disappoints, and this album is certainly no exception. Spæctator carries over all the hallmarks of LS's classic sound yet brings the fresh feel of a new album. This is another album with no filler tracks, which makes my discerning brain very happy. Spæctator is dark and deep, yet very danceable at the same time, so you get the best of both worlds. Claus always pours 100% into everything he does and you can definitely feel that in this carefully crafted album. Whether you're an old fan of Leæther Strip or a newcomer, you'll have serious love for this album. Some of my favorite tracks are "White As Chalk," "Filling the Graves," "Down," "Spæctator," "Victorious," and "Luc Van Acker."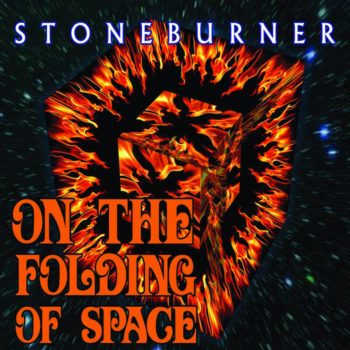 Stoneburner – On the Folding of Space
I absolutely love this album; you can put it on and just chill, dance, transcend reality, or use it to complement video games you may be playing (I find this album really complements both Final Fantasy XV and Arkham Knight). Steven Archer combined electronic music with various tribal elements and did so with fantastic results. The music seems to blend in elements of Dead Can Dance, Tangerine Dream, and Enigma, along with a very new sound. On the Folding of Space is an instrumental album, with the only vocals being in a distorted foreign language used mostly as an instrument track itself. Again, an album with no filler tracks so you can just groove with this baby all night long. Some of my favorite tracks are "Awareness spectrum narcotic," "Ascension of House Atreides," "The Shere Block," "The Coronation of Leto," "Song of Sayyadinas," and "Prayer to the Empress Consort."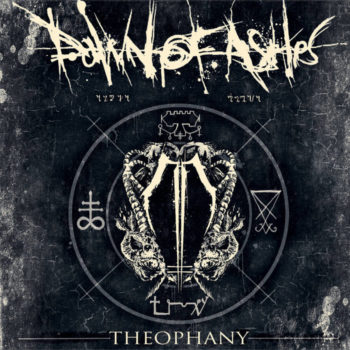 I am so glad Dawn Of Ashes came back, I was seriously bummed that they dissolved for a bit. This album was a long time in the making and meticulously put together; raw, heavy as fuck, and brutal, yet still with melody. There's an electronic element to this album as well, giving it an industrial metal feel. Drum tracks are tight as hell, the guitars shred, and the vocals are gritty and raw—what more could you want from a metal album? Some of my favorite tracks are "Tribe Of Chemosh," "Equilibrium," "Still Born Defect (The New Breed)," "Fire Of The Phoenix," "Enter The Vortex," "Valhalla," and "Last."
SINGLES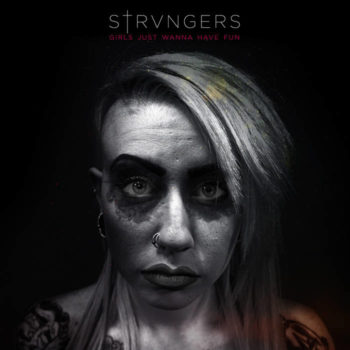 Strvngers – "Girls Just Wanna Have Fun"
Oh my god I love this song so much. It's just so goddamn good. I mean for fuck's sake, I really can't describe it in written words. They really made this song their own, changing the iconic cadence of certain lines in the song, (e.g. "I want to be the one to walk in the sun"), taking over the music with their poppy and dark Strvngers flair yet still leaving the music totally recognizable. This song was an anthem for decades and they successfully transformed this song into an anthem for girls of today's generation. Everything Strvngers touches becomes gold.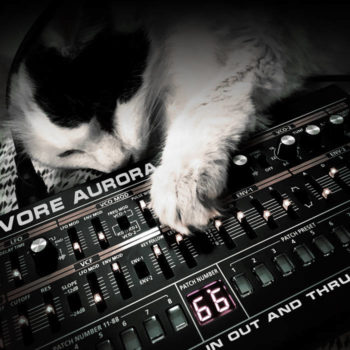 Vore Aurora – "In Out and Thru"
Vore Aurora is one of my favorite discoveries of 2016. A'Lizzabeth's incredible voice is soft yet strong, supple yet firm, luxuriously melodious, almost like a rich golden custard (sorry, sometimes my brain loves to associate anything with food). Everything of theirs I've heard I absolutely love and we were quite fortunate to have them come down to San Diego for our festival in November. "In Out and Thru" has such a beautiful melody, a great hook, and perfectly timed glissandi. In fact, everything I've heard of theirs I've really enjoyed. This is another group I predict big things for in the future. Expect to hear much more from Vore Aurora.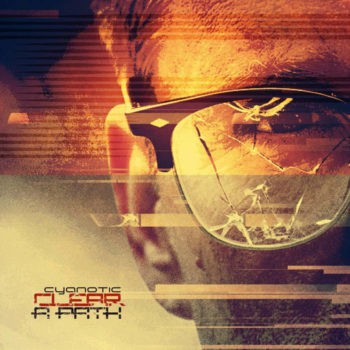 Cyanotic – "Clear a Path [Economically Viable Edit]"
Cyanotic has done it yet again. I always love Cyanotic's references to media from the '90s and this is certainly no exception. I also love how their music sounds like super pissed-off robots. Payne's vocals mesh perfectly with the music, especially in the mechanical distortions of his voice. The sounds, hooks, everything fits together perfectly, even the old school vibe of this track. Falling Down is a fantastic movie and I love that there's a song that uses it as reference, replete with samples and everything. It really does feel like a track from the '90s but with much more advanced equipment.
Tags Ari MasonCyanoticDawn Of AshesJaymie BurzetteKangaLeaether StripMoving UnitsNegative Gain ProductionsStoneburnerSTRVNGERSVore Aurora
You may also like...