:Music Video Premiere: Austin, TX Band SINE Releases New Video For "Love High"

AUSTIN'S NEW ALTERNATIVE ROCK BAND, SINE, RELEASES MUSIC VIDEO FEATURING AUSTIN PERSONALITIES DIRECTED BY FILMMAKER JEREMY WARD
Austin, TX up-and-coming alternative rock band, SINE, will be releasing their second video shot in the Capital City. The video for the single "Love High" is directed by filmmaker Jeremy Ward whose work includes 21 Years: Richard Linklater, 21 Years: Quentin Tarantino, the award-winning video for Ume's "Within My Bones," The Action Pack (Alamo Drafthouse), and much more. The video features noir-style portraits of notable Texas talents, personalities, and fans.
Rona's sultry vocals pair well with the groove of the rhythm section, slightly reminiscent of Ultra-era Depeche Mode, while the chorus has a touch of The Birthday Massacre. The interplay between light and shadow coupled with minimal effects adds to the ambiance of the video.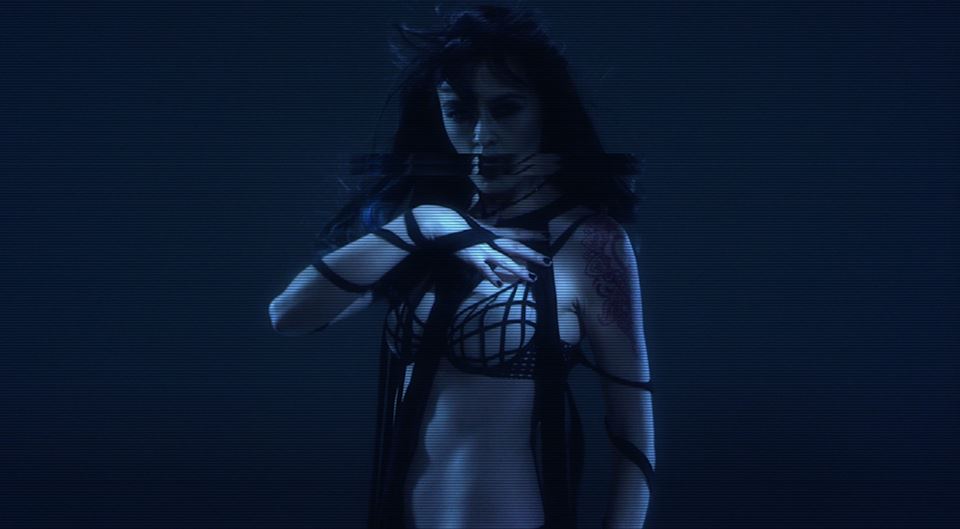 NOTED MUSICIANS
Curse Mackey (Evil Mothers, Pigface, My Life With The Thrill Kill Kult), Junior Scott (Chasca), Yeng Lan Beller (Stix Luna), Holly Barentine (Lucid Dementia), Jon Gilyeat (Adoration Destroyed) and Kfir Gov (Seek Irony)
NOTED PERSONALITIES
Sunil Khanna (KOOP: Darkest Before Dawn DJ), Dave Prewitt (DaveTV Creator and Host), Nicole Micelles (DJ Miserymachine), Brenda Dickerson (Zombie Life TV Host) and Nix Nova (Entertainer/Makeup Artist)
VIDEO DEDICATION TO JON GILYEAT
The video is dedicated to musician Jon Gilyeat of Adoration Destroyed who passed away January 2017 from complications of diabetes. The video release party held on February 8th at Gibson Street Bar in Austin also served to draw attention to the Juvenile Diabetes Research Foundation for which fans and friends were given information on how they can donate and help the cause in Jon's name.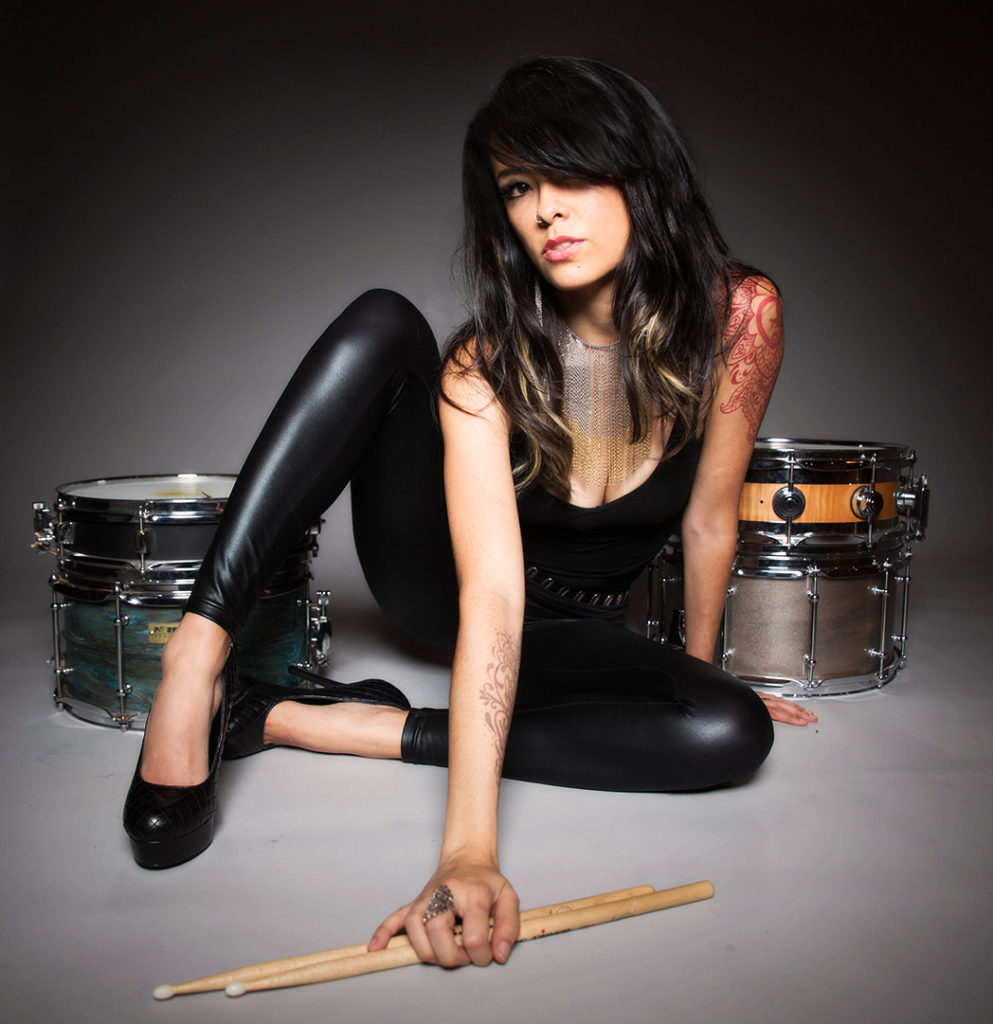 ABOUT SINE
SINE is an alternative rock/electronic band created and led by singer and drummer, Rona Rougeheart. Rona is also the drummer for Austin, TX band, DEAD LOVE CLUB. She has stepped from behind the kit to create her own strong, sexy, female-fronted project with influences such as Curve and Garbage, with nuances of Queens Of The Stone Age, Depeche Mode, and Nine Inch Nails.
RONA ROUGEHEART – lead vocals, drums, programming
KFIR GOV – guitar, bass
Official Website │ Facebook │Twitter │Instagram │SoundCloud
Show Schedule – Spring 2017
February 18 – Dirty Dog Bar – Austin, TX
March 24 – The Amp Room – San Antonio, TX
April 3 – Grizzy Hall – Austin, TX (Local support for Blood Lust Death Tour 2017: Dope, Combichrist, September Mourning, and Davey Suicide)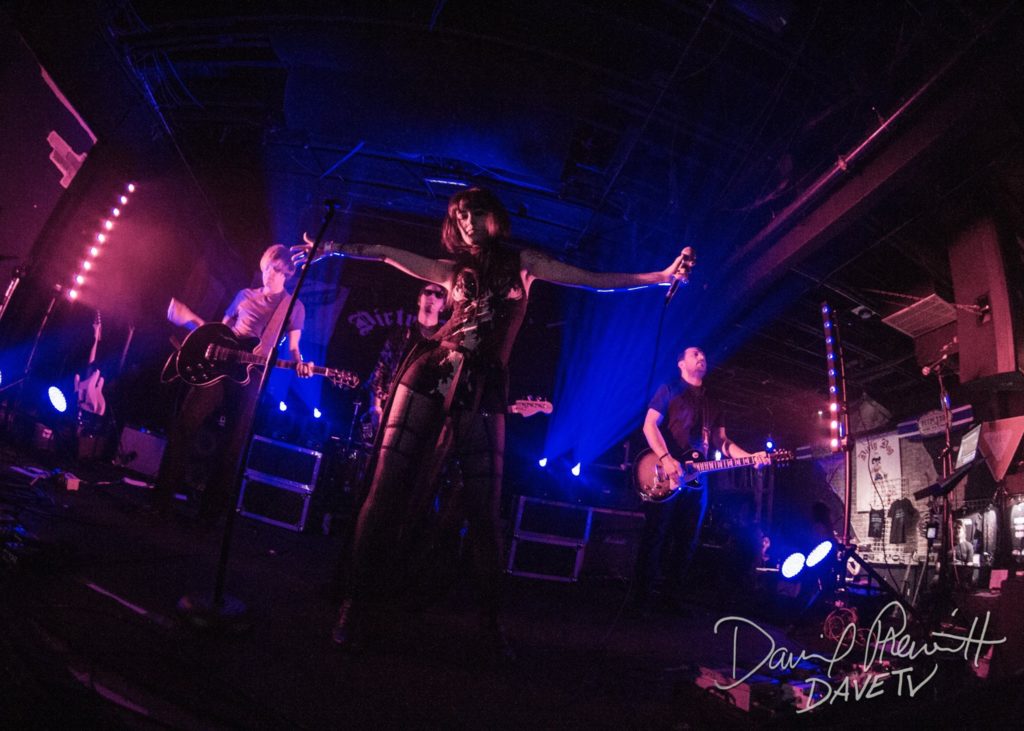 Tags Brenda DickersonCurse MackeyDave PrewittHolly BarentineJeremy WardJon GilyeatJunior ScottKfir GovNicole MicellesNix NovaRona RougeheartSINESunil KhannaYeng Lan Beller
You may also like...