:Year In Review 2016: Yvette Arambula – COMA Commander #2, Copy Editor, Reviews Director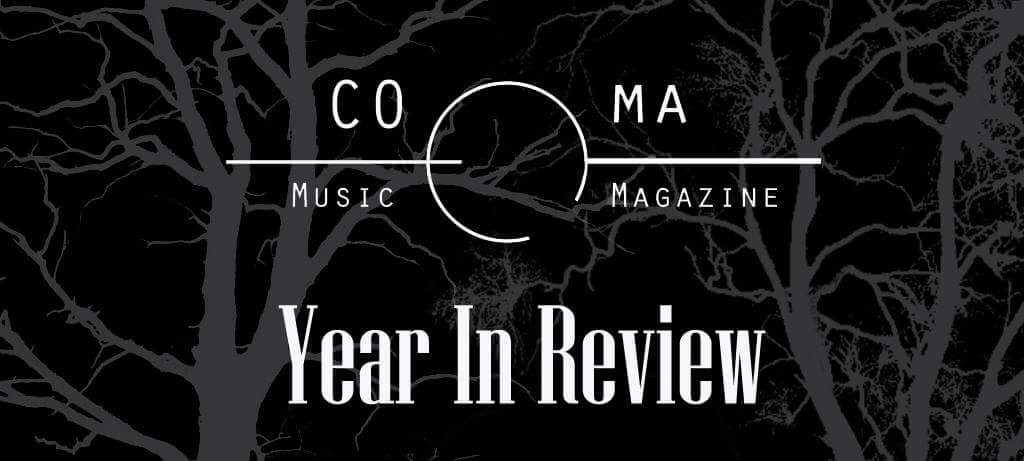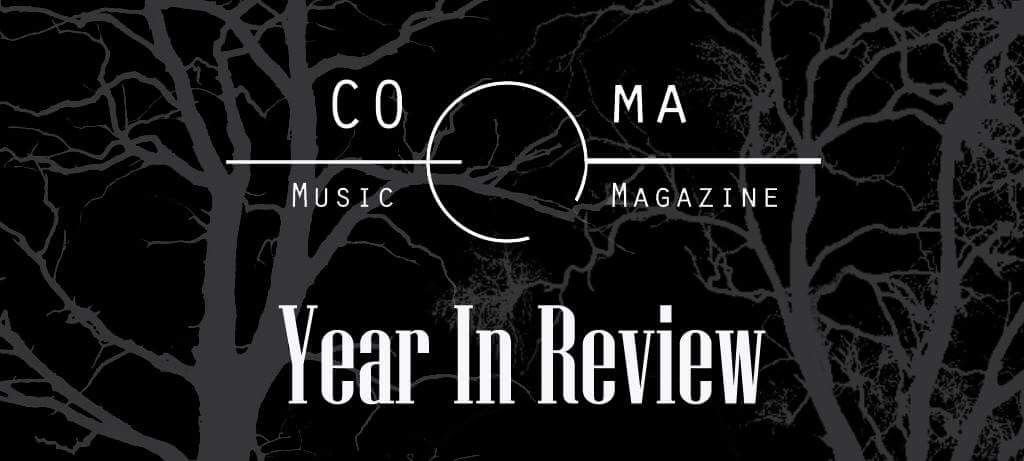 Best of the Brain Ticklers 2016
By Yvette Arambula – COMA Commander #2, Copy Editor, Reviews Director
2016 sure was a memorable year, and I'm not just talking about all the celebrity deaths. While I do kind of care about people that I've never actually met before but whose art has influenced my life in some way, there were other events that were much more meaningful to me; deaths, disasters, celebrations, or otherwise.
COMA became an official business (finally!) and it also happened to be COMA's 10th anniversary of existence. To celebrate, Jaymie and I put on an awesome festival in sunny San Diego for all you folks. While attendance could've been better, everyone had a blast and it made for some unforgettable memories, which ultimately is what mattered most to us. We're hoping to organize more events like those in the future, so stay tuned for that.
In the meantime, here are some albums and EPs that tickled my brain in all the right places in 2016. Jaymie and I decided to split our lists so that they weren't exactly the same. Jaymie took all the "modern" albums and I chose all the retrowave, synthwave, etc. albums, just to keep it interesting. Since it's challenging for me to rank anything without devising some overly complicated point system (I have no time for that nonsense), here they are listed in order of release date.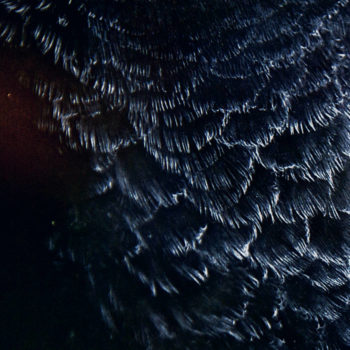 HØRD – Focus On Light (February 15)
This album is special since it was the first Album of the Month when Jaymie and I commandeered the Oontzcast back in March. I had already become enamored with retrowave, horror disco, outrun, and similar subgenres, but choosing this album expanded my world even more in that realm. It was fun as fuck to search for gems to accompany tracks from this album for each episode that month. As a child of the '80s, it filled me with an overwhelming sense of nostalgia.
Focus On Light's soft synths and atmospheric vocals will transport you to a smoky "alternative" nightclub full of Siouxsie Sioux and Robert Smith clones swaying along glumly to the music. Please note: if you have a not-so-exciting day job and are especially tired from not getting enough sleep, it will relax you too much and you will find yourself involuntarily floating in and out of consciousness, which will most likely be frowned upon. Not everyone is as cool a boss as me who values the benefits of a mid-afternoon nap for productivity's sake.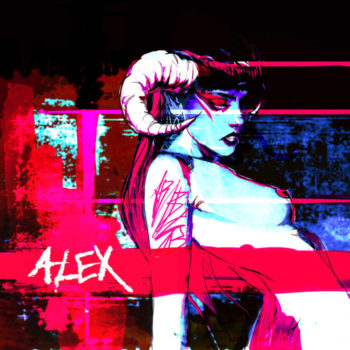 ALEX – Blood Club (March 11)
This EP is pure evil in the most delicious way possible. Its funky, bouncy synth bass lines make me micro-dance wherever I'm at, onlookers be damned! We played one of my favorite tracks, "Black Magic," on Oontzcast Episode 247 when it was released. If you listen carefully to the title track, you can hear a sample of Ash saying "groovy" repeating periodically in time with the music. Oh, how I love faux horror soundtracks.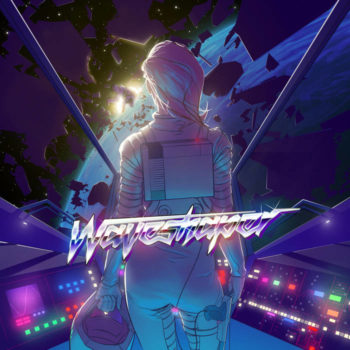 Waveshaper – Station Nova (May 13)
As a fan of sci-fi and all things space, this would be what I'd be blasting on the way to some distant galaxy. The first track has some good ole '80s slap bass to get you pumped up. Spacey arpeggios weave in and out creating an excellent backdrop to many an otherworldly exploit. It's danceable, yet relaxing, if that makes any sense whatsoever. Just listen and buy the damn thing! Also be sure to check out the other offerings that NewRetroWave brings to the proverbial table, many of which made this list of mine.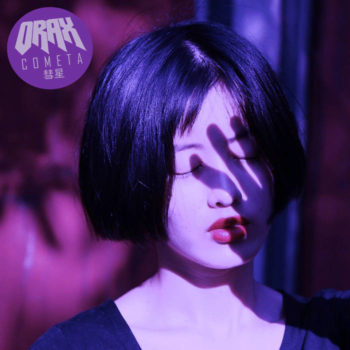 ORAX – Cometa (June 3)
This is the most modern sounding album on the list but it still has many retro elements. The synth work is dark, yet beautiful. "Roof of Love" has kind of a '70s lounge feel to it; it's a bit of an anomaly compared to the rest of the album, but it's not a bad track. As an added bonus, some of the tracks on this album just happen to be perfectly paced for running, back when I could do so without my edematous, injured foot threatening to fall off. Fuck, getting old sucks.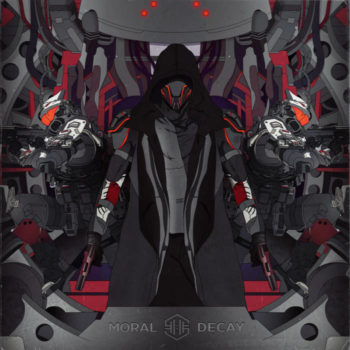 VHS Glitch – Moral Decay (September 2)
I discovered VHS Glitch back in March when I had to search for a bunch of retrowave songs for Oontzcast. Normally a video game and visual media composer, this definitely sounds like the soundtrack to a cyberpunk action game. Love the super '80s guitar and all the complementary layered tracks that make each song full in a world saturated by hollow, amateurish music. There's even a bit of a story behind it about breaking free from the clutches of a mega corporation trying to control people's minds.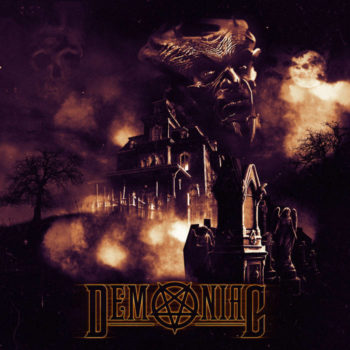 I must also make an honorable mention of VHS Glitch's Halloween release, Demoniac (October 30), an evil and haunting Hallows Eve soundtrack that'll send chills down the spine of any unsuspecting religious zealots that knocked on the wrong door to peddle their fear-mongering propaganda pamphlets.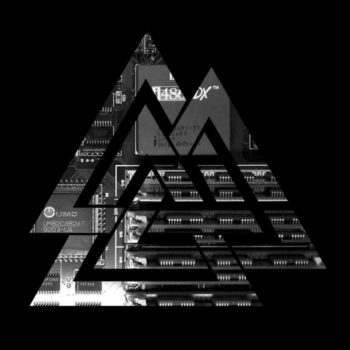 Master Boot Record – C:\>CHKDSK /F (September 22)
This year Victor Love (Dope Stars Inc.) brought us a whole new project self-described as the "New Wave of Synthesized Heavy Metal," an unbelievably awesome mix of chiptune and symphonic metal that'll turn your head around Exorcist-style with its super high speed synth guitar noodling and death metal drumbeats. Definitely an album to put on when you feel the urge to go all aggro and break some shit.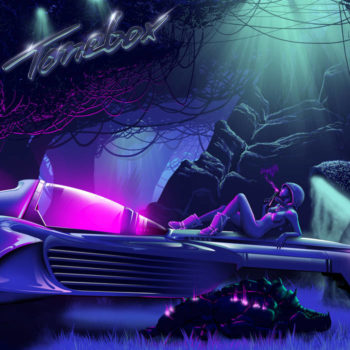 Tonebox – Nocturn (October 28)
Starting out a bit on the softer side, it has more than its share of somber tones throughout to satiate the part of my brain that craves gloom. Nocturn is a suitable soundtrack for winter when I often vacillate between apathy and melancholy with a bit of rage sprinkled in to desired taste, plus some funky beats thrown into the mix for additional flavor accents. It's not often that you find a musical treat that makes you both groove and brood at the same time.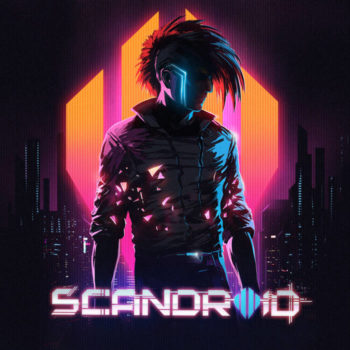 Scandroid – Scandroid (November 11)
Scandroid is Klayton's (Celldweller, Circle of Dust) new synthwave project and it sure as fuck delivers. The cross-genre analog/modular artist/producer sucks us into futuristic Neo-Tokyo, which sounds a lot like the '80s with modern production techniques. Every track is richly layered without being over-produced. His cover of Tears for Fears' "Shout" is fantastic; Klayton's voice lends itself well to it. Waveshaper's remix of "Eden" adds a nice reprise at the end of the album after the epic "Singularity." There's also an instrumental version of Scandroid available for those who'd like to do without the vocals.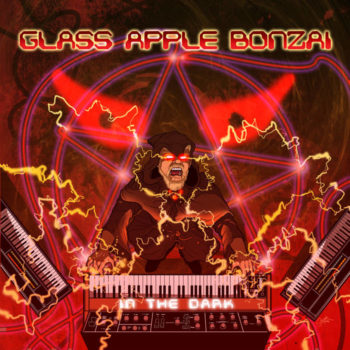 Glass Apple Bonzai – In The Dark (November 18)
Daniel X. Belasco is a fucking musical genius. And like all his releases, damn is this album fun to sing along to! Every single track is awesome, but I especially love the electrofunk-ish title track; makes me dance every time, even when I feel like shit physically. His voice is amazing and perfectly suited to this genre. I might just have to trek to Canada to see this guy live; I'm sure it'll be a damn fine show, or so I've heard.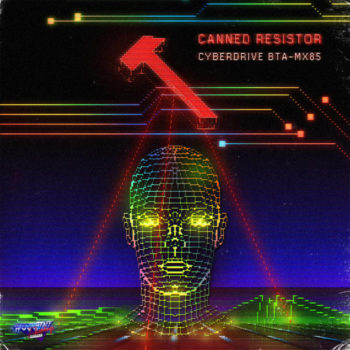 Canned Resistor – Cyberdrive BTA-MX85 (November 20)
A late addition to my list, Jaymie and I thought this release was the cat's meow when we first listened to it. (There may have been actual cats singing their pitiful songs at the time.) It features a good mix of instrumental and vocal tracks that are '80s-tastic. We played what I consider the best track, "Virtual Reality," on Episode 266 of the Oontzcast. And to make it extra old school, there's a hidden song at the end of the last track, and best of all, it's not filler! My only complaint is that it only has seven tracks (although technically eight songs); it definitely left me wanting more.
Tags ALEXCanned ResistorGlass Apple BonzaiHøRDMaster Boot RecordNewRetroWave RecordsORAXScandroidVHS GlitchWaveshaperYvette Arambula
You may also like...