:Dark Delights: Monica Warhol – Artist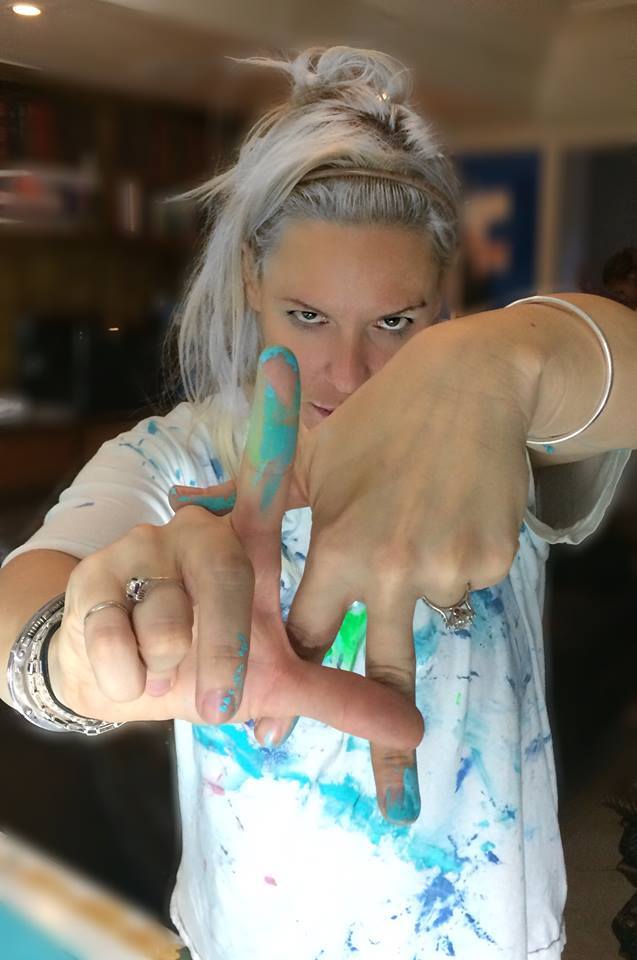 Dark Delights with Ladyaslan Presents:
Monica Warhol – Artist
Ladyaslan: Welcome, Monica Warhol. Thanks for joining me here on Dark Delights. What should my readers, aka "#Babybats," know about you?
Monica Warhol: I am an artist, a trend setter, a nice person that never lets circumstance or situation stop the art. I'm honest, hardworking, and love (my) children. I'm shocked at how mean people can be—con artists and psychos can wreck other people's lives…AND because they are coattail riders that use or hurt others instead of doing something good.
Ladyaslan: What inspired you to follow in the family footsteps in the art world?
Monica Warhol: I was never a follower, I just walk the way I do. I am inspired by what happens. Art is just easy to do. My family is a mystery…people love mystery. I didn't think I was following footsteps, I never saw a map…I just navigate direction and I'm still walking. I was born. That happened. I didn't know that was what I am doing, I'm just doing.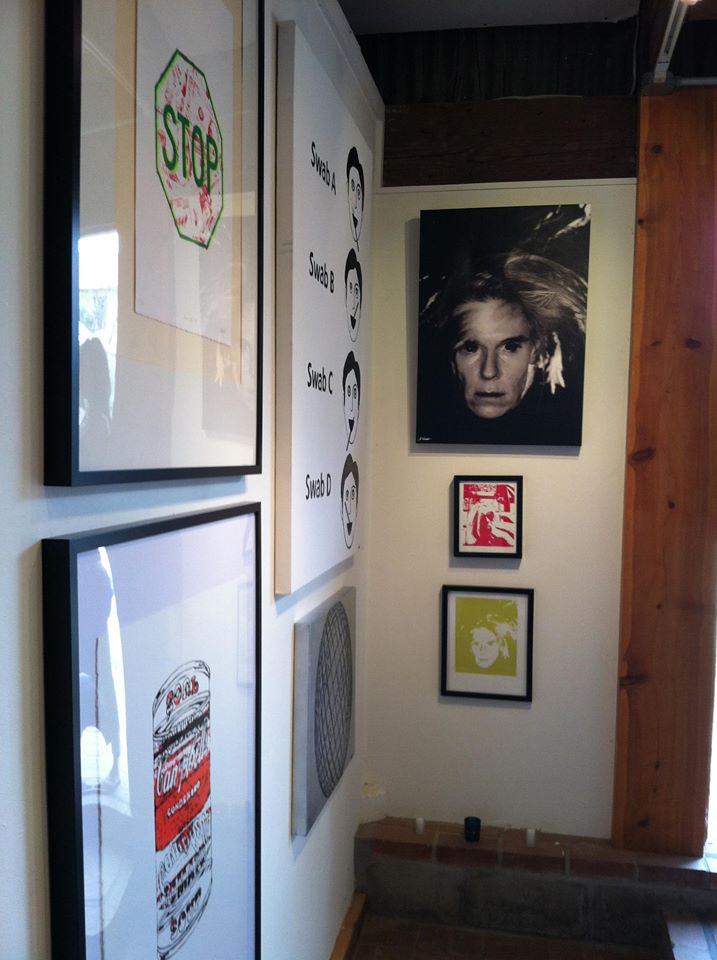 Ladyaslan: Summarize your medium in one to three sentences as if you were speaking to someone unfamiliar with your art/painting and print ads and their topic.
Monica Warhol: My medium is questions. I like to use any medium I understand. If I don't understand, I just share the question, and I love color, rhythm, and light. Its topic is the question and when people don't know the answer they like it better. Everyone wants you to lie to them and tell them the truth.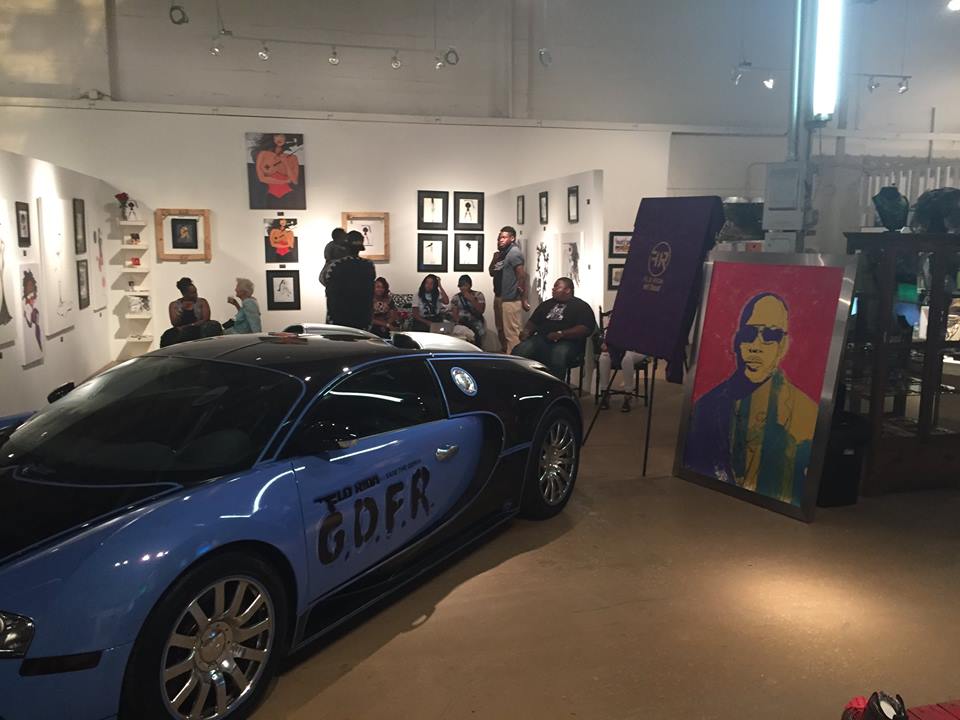 Ladyaslan: What is the overall theme (central topic, subject, or concept) of your paintings?
Monica Warhol: It's something to do, so at least you did something, and then you can share it with other people. The concept of my paintings is why or why not, basically? Paint and inks primarily. One of the cats killed a mouse and brought it inside on one of my paintings so there could be slight mouse DNA in it—but as it's sealed I don't believe it's hazardous in any way.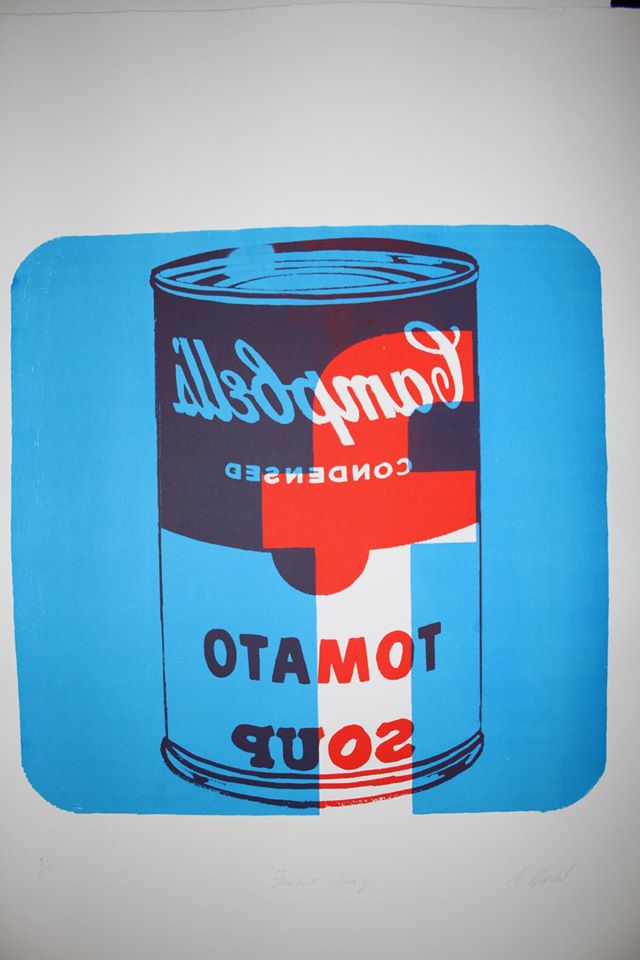 Ladyaslan: What is your favourite piece so far in your career?
Monica Warhol: I don't have a favorite—I like what happened…. I like that I tried something no one taught me, and it worked out. I like pieces I didn't think I could do, but did; those are my favorites.
Ladyaslan: Did Dan Haggerty (Grizzly Adams) ever get to see the piece you made in his honour (the amazing hot pink piece)?
Monica Warhol: That's a good question. I don't know. The last time I saw Dan Haggerty was at the buffet in Las Vegas and I don't think I had painted it yet.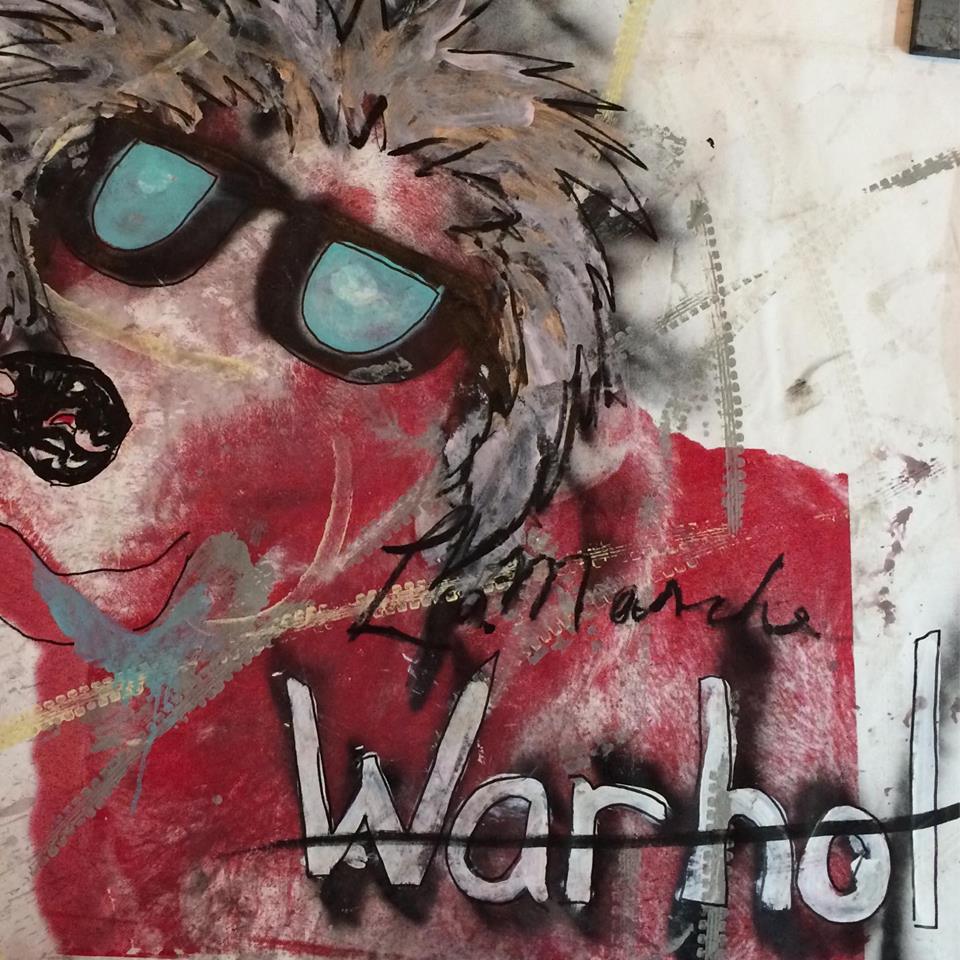 Ladyaslan: How did you get to work with the amazing John Amplas? Tell us about your experience with him and his teaching.
Monica Warhol: I worked with John Amplas while going to Point Park University. I love him because he didn't like my answers, but I think he loved that because I would ask him questions, and he knew I was listening and would apply. Everyone seemed intimidated by John; I didn't understand why. John is amazing and always growing as an artist because he asks questions. He doesn't need answers, I think he knows there are just statements really…I'm not sure. I would work with John anytime—and miss him a lot. He understands not understanding and stands by it. John doesn't need to figure it out and makes great things.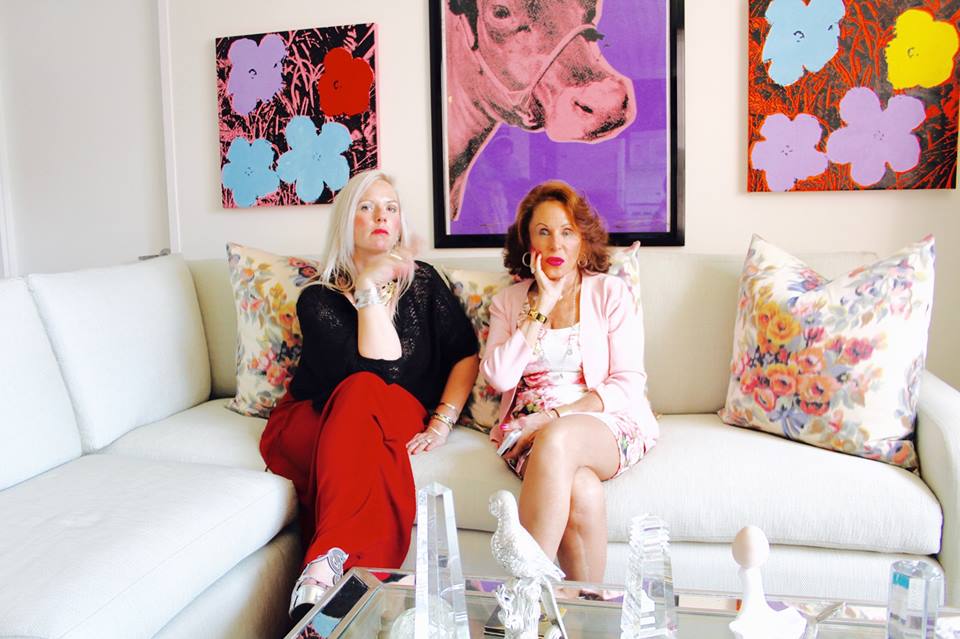 Ladyaslan: What happened in December 2013 when Alexandra Sifferlin of the New York Post reported that Kanye West was commissioning you for a painting of his then fiancée Kim Kardashian? How did TMZ contact you to run the story?
Monica Warhol: TMZ contacted me because the DuPont Twins wanted to be in the news; I was painting Kim anyway…. I knew people interacting with them and was wanting to present it to them—and wasn't commissioned by them. I ended up in the news. The media happened and that was a learning experience. Lots of people contacted me, some didn't and just wrote or said whatever. I don't think they liked it (Kim and Kanye). Maybe it wasn't the right colors…I'm not sure. I know that they didn't want it. At least when my friend was on the phone with her wanting to give it to them as a wedding gift, she didn't respond so I don't know…. Their kids are pretty….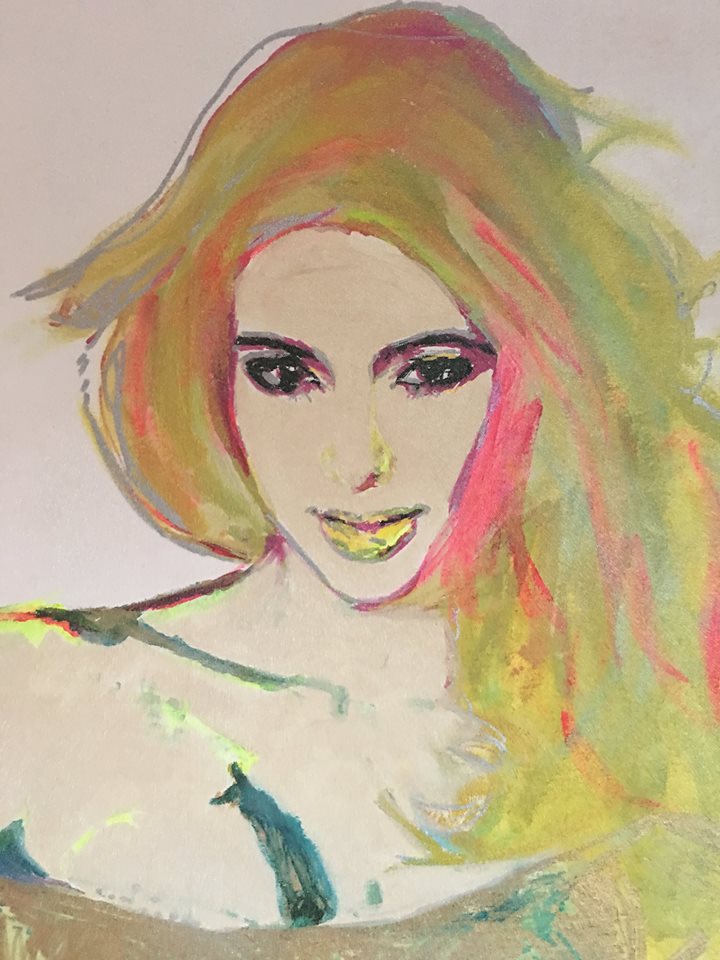 Ladyaslan: How did you end up working on a piece of Lenny Kravitz? Did he like the piece you made for him?
Monica Warhol: I met Lenny Kravitz at Church Boutique in L.A. and my daughter complimented his high heels. I didn't know who he was—other than handsome. My daughter was carrying around my expensive camera, so I was nervous she was going to drop it, or they (my kids) would break something in the store. We talked about doing his portrait and that Andy never painted him. Yes, he loved it and held it up at the DuJour Event in NYC to launch his album Strut.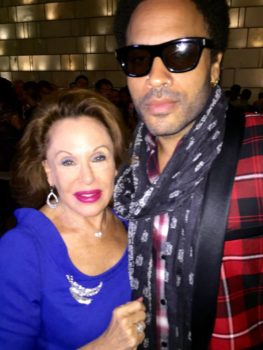 Ladyaslan: How did you learn about art/painting (i.e. personal experience, education, etc.)?
Monica Warhol: I learned art in school and would skip high school to go to the art institute in Pittsburgh with my first boyfriend, whom I married. I learned a lot there. Primarily I'm self-taught, though—took printmaking classes and some other art classes at Pima Community College in Tucson, Arizona. I don't know that much about art, that's one reason I make it. I painted my mom's bedroom furniture with nail polish when I was about three or four; I got in trouble for that.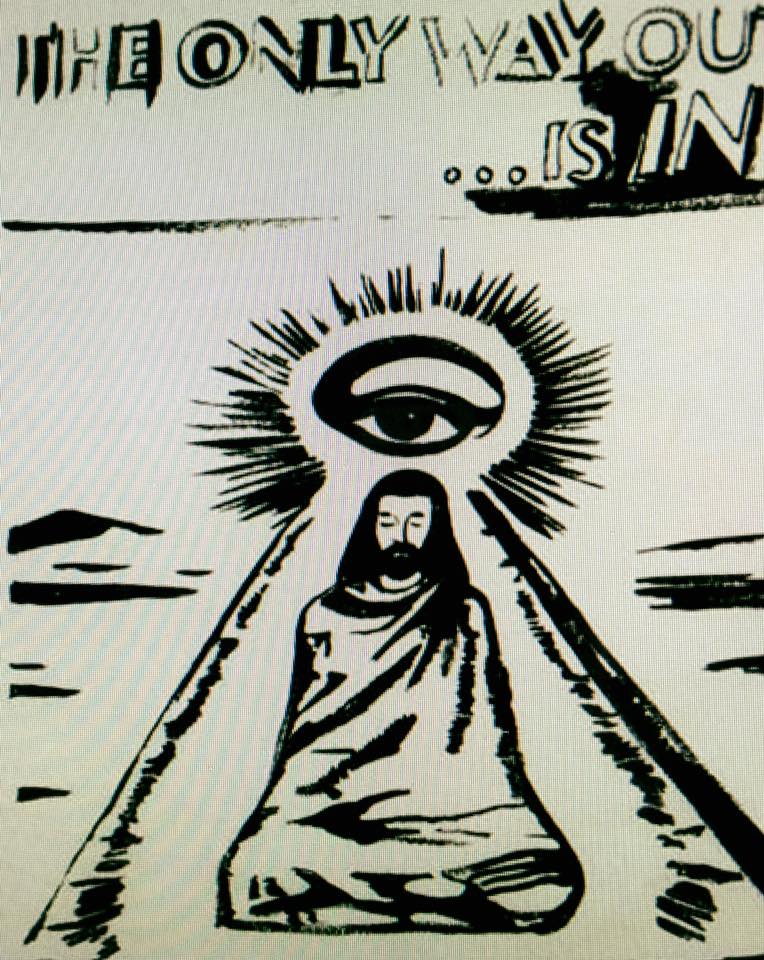 Ladyaslan: What are the three words (or more) that best describe you?
Monica Warhol: Honest, hardworking, humble, and authentic…. Stylin'—I love fashion.
Ladyaslan: Are you a publicity lover or publicity shy?
Monica Warhol: I end up publicity. I'm an introverted extrovert. I didn't realize what publicity was, it keeps changing. I'm shy, but if you smile, it looks like you're not.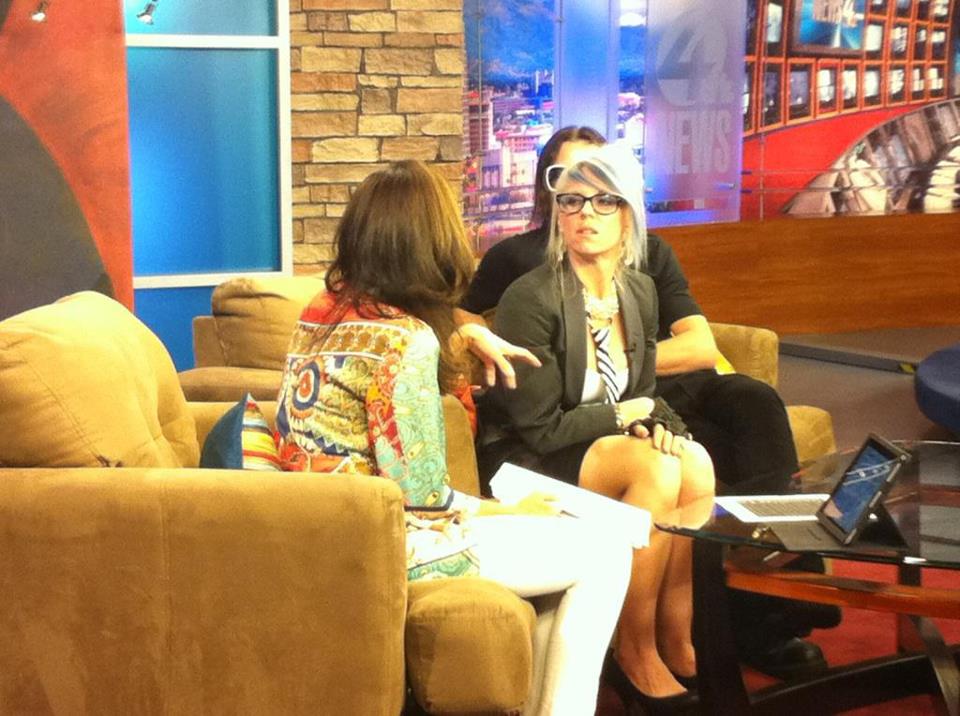 Ladyaslan: I love music and I'm always interested in the musical tastes of my friends. Tell me your three favorite songs.
Monica Warhol: Peggy Lee's "Sing a Rainbow," Drake's "Who's Gonna Run This Town," and the "Mnohaya Lita" in Cyrillic…. I'm not sure I spelled that right, but the world keeps making music, so I don't really have a favorite. [Ladyaslan notes she did spell it correctly.]
Ladyaslan: Have you ever had any paranormal experiences? If so, what were they?
Monica Warhol: What is paranormal, what is normal…? I think it's just an agreed upon group of statistics…I'm not sure…so I guess para is Latin for something that can't be explained or agreed upon. I have had my networks duplicate themselves and things connect without passwords, also an RF reader indicate there are radio waves in my bushes; that's weird.
Ladyaslan: Being we are old school "Steel Town" girls, what is your fondest memory of Pittsburgh?
Monica Warhol: The Pgh pretzel shop, St. George's Church, banging pots and pans, the cemetery with my family, and that nothing is more important than the game…Grandview Park and the South Side.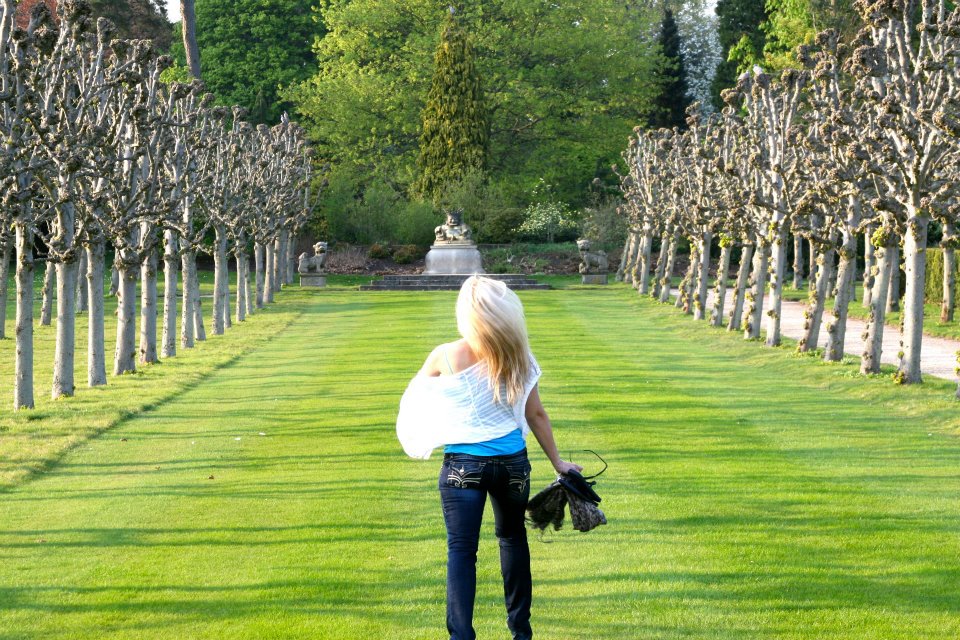 Ladyaslan: Tell us about your music and what genre it falls under. Do you like singing onstage?
Monica Warhol: My music is folk, pop, jazz-based and I like singing stuff I know the words to and is fun, and in my key.
Ladyaslan: Last but NOT least, where can my readers/#Babybats get more information on you?
Monica Warhol: My website is down due to paranormal activity but will be up soon, I think at iawarhol.com or Facebook me, Instagram…and Google and/or media does what they do. And thank you!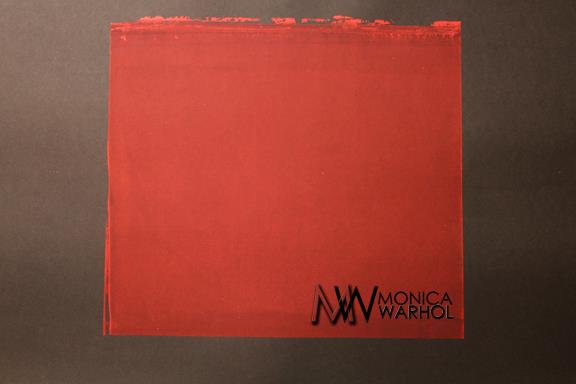 **About Ladyaslan: She is a published gothic poet and horror erotica novelist. Ladyaslan's second book was released on Amazon.com, Barnes & Noble, and other established book retailers internationally. Check out Lipstick & Absinthe and her other books at the link below.
Official Website: http://www.lipstickandabsinthe.com/
You may also like...