:Year In Review 2016: Danesha Artis – Art Director, Writer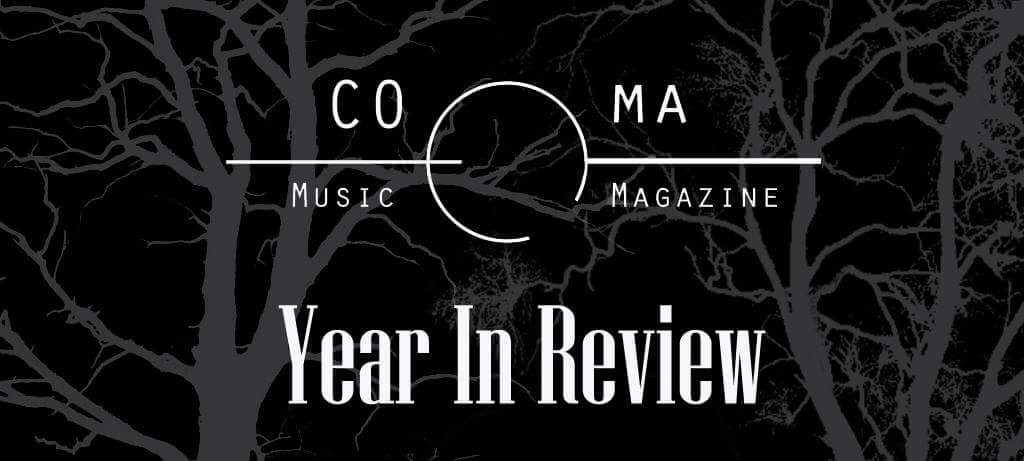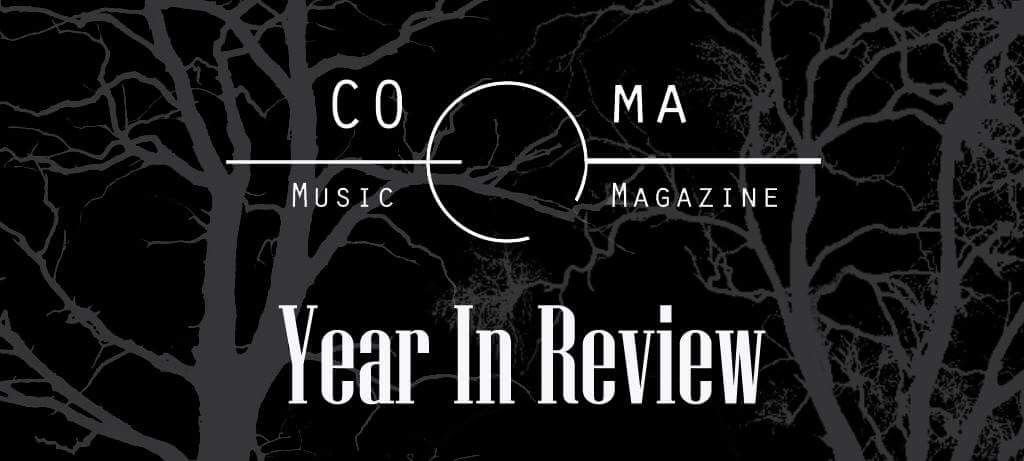 Top 10 List for the Dumpster Fire known as the Year of our Lord 2016
By Danesha Artis – Art Director, Interviewer, Writer
Another year, another contender in the ring of End of Year lists. When these come out, list creators tend to have their own metrics in which they judge what their top albums are. There may be some overlap in other lists, and that's just fine. Due to thorough research and reviewing my own choices for the year, I can assure you that my choices are mostly arbitrary and capricious. I say mostly because there is at least some thought invested in it.
Aesop Rock – The Impossible Kid
Ian Bavitz, aka Aesop Rock, came out with a very interesting and engaging album this year titled The Impossible Kid. His song topics range from deals with his therapist, his brothers, close family friends, and even his cat. There is a surprising tie in to our thing, i.e. industrial. In the song "Blood Sandwich," he mentions that his older brother loved Ministry; also, there were quick shout outs to Alien Sex Fiend and Skinny Puppy. His storytelling ability alone is worth a listen.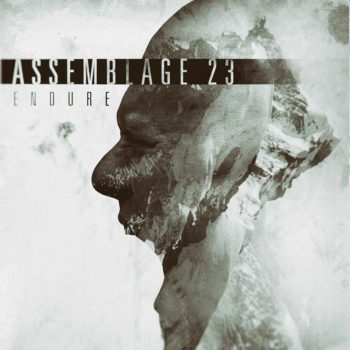 Gah. This album was pretty much my therapy when it came out. I could tell you how many times I've sobbed myself silly while listening to "Bravery," but no one has that much time. Tom's uncanny ability to bolster one's spirits and then just drag you right back down emotionally in song is amazing. It's definitely an emotional rollercoaster ride.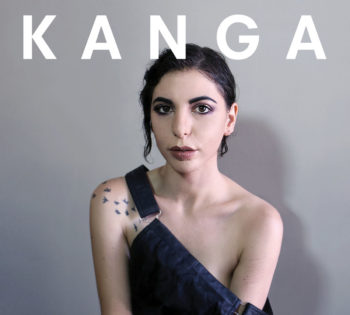 When our little scene started buzzing about Kanga, I was honestly curious about the hype surrounding it. I first heard her when I made my way out to Cold Waves and seeing her perform sold me outright. Seeing her a second time in San Diego at COMA's festival cemented my love of her work.
Her sets had me moving non-stop. Same goes for her full length album. One of my favorite songs, "Going Red," feels like an insistent partner grabbing you to dance with them and you can't help but join in. It just feels perfect all around. For such a strong debut, I am definitely looking forward to what else she produces.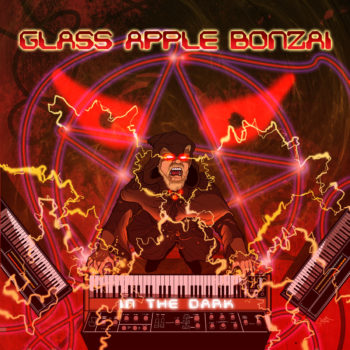 Glass Apple Bonzai – In The Dark
I remember touching on how much I appreciated Glass Apple Bonzai's musical prowess, but this newest offering makes me appreciate the group a lot more. The album of Satanic synthpop (there is a phrase I never thought I'd write) is something I'd honestly imagine in a horror movie. And that's a good thing! Since I feel the need to say this again—good Lord his voice is like velvet.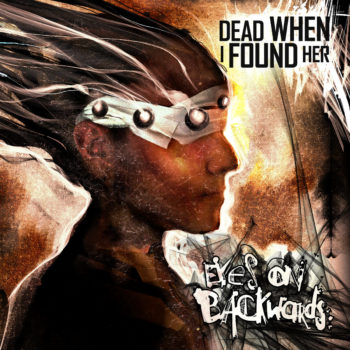 Dead When I Found Her – Eyes On Backwards
I admit I had a passing interest in DWIFH after their debut album, All The Way Down, and like what happened with Kanga, Cold Waves converted me wholesale. It made me look forward to Eyes On Backwards. This album is so unsettling in a good way. Especially "Braille." The song gives me a creeping sense of dread. You'd think that to be bad, but no, I can still dance to it while feeling someone is behind me. Heh. Existential dread music.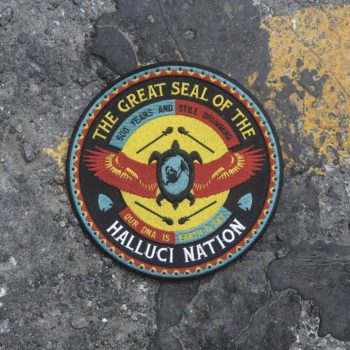 A Tribe Called Red – We Are The Halluci Nation
This group comprised of Natives from Canada created (to me) an album that drags you in and down right into it. "R.E.D" featuring Yasiin Bey (known as Mos Def) is a punch to the gut. That song is something you feel deep within you, almost on a visceral level. The booming drums and jangling bells along with Yasiin's flow will have your head on perpetual nod. It might not be everyone's speed, but I encourage all to at least hear this song. It will drag you in. And if the promise of him isn't enough, poet Saul Williams guests on "The Virus."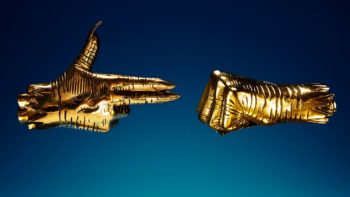 I really don't like using the term "super group," but with talents like El-P and Killer Mike, you almost feel the need to do so. Dropping on Christmas day, this was definitely a gift to the fans. This whole album feels like the soundtrack to get up and kick a few doors in and overthrow a few things. Perfect example is the song "Hey Kids" featuring Danny Brown. The rest of the features are something of which to take note: Trina, Zach de la Rocha of RATM fame, etc. A late entry, but a damn fine one.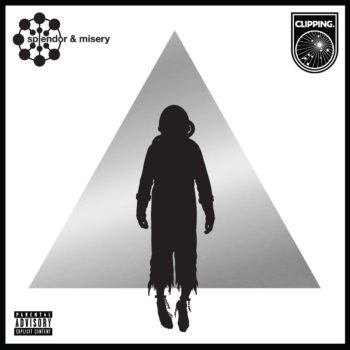 I'm pretty adamant about this choice. This album has some rather engaging storytelling within each track. It is a blending of Afrofuturism and smatterings of old spiritual type songs. I openly admit to this getting to me and crying due to it. Some might not be a fan of Daveed Digg's stilted vocal delivery, however the final product is worth giving it a shot.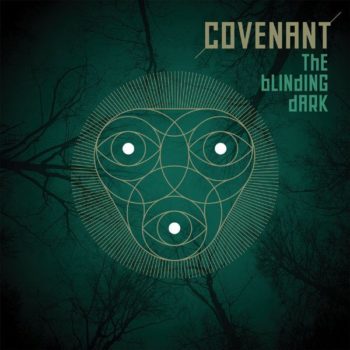 If you went into this album expecting another Northern Light or United States of Mind, this isn't that type of Covenant record. And that's totally fine. This offering has a dark and almost sludgy feel but still wholly engaging. "I Close My Eyes" shows that they are evolving not only in sound but in song craft. Not just that, but "Sound Mirrors" was the main track that drew me in and everything else was a wonderful bonus. Can't wait to see how they continue to evolve.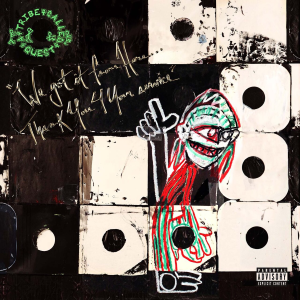 A Tribe Called Quest – We Got It From Here…Thank You 4 Your Service
This album evokes emotions of a different kind for me. 2016 was a year that saw the end of lives for many musicians that impacted lives across the spectrum. One of them was Phife Dawg, aka The Five Foot Assassin and The Funky Diabetic. His passing hit folks from all walks and genres of life, and this last album was a solid way to bid farewell to a good friend. The themes are all over the place: gentrification, xenophobia, racism. All things that unfortunately took center stage in this dumpster fire of a year. Topical, quick delivery, and hard hitting beats—a good way to bid adieu to an influential group.
Tags A Tribe Called QuestA Tribe Called RedAesop RockAssemblage 23Clipping.CovenantDanesha ArtisDead When I Found HerGlass Apple BonzaiKangaRun The Jewels
You may also like...