:Game Review: Overwatch: Winter Wonderland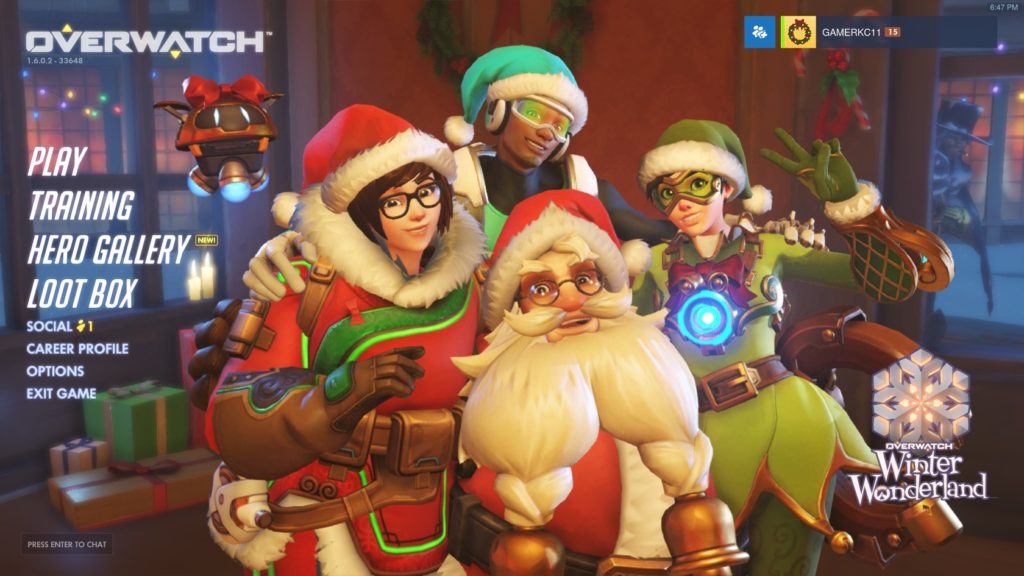 Overwatch: Winter Wonderland
Release Date: May 23, 2016
Developer: Blizzard Entertainment
Genre: First-Person Shooter
Rating: Teen
Designers: Scott Mercer, Jeremy Craig, Michael Elliot
Platforms: PlayStation 4, Xbox One, Microsoft Windows
Review by Casey Atkinson
Ah Christmas. A wonderful time to spend with friends and family. A time to frolic in the snow, read a book by the fire, or curl up with a loved one and watch a wholesome Christmas movie. Is there ever a better time to lock yourself in your room for hours at a time, grinding in a videogame to get a new elf-themed skin for your favorite time traveling British future pilot?
That's exactly how I spent my holiday season, thanks to Overwatch's new Winter Wonderland update. This new, snow-covered update brings the holiday spirit to everyone's favorite cartoon-ish hero shooter (and no I don't mean Battleborn; sorry Gearbox, I still love you). The update adds new loot boxes to the game, which include new sprays, voicelines, emotes, highlight intros, and most importantly, skins. It also adds a bit of holiday spice to all of the maps in-game, as well as a few holiday-themed game modes.
One of the aforementioned game modes is called "Mei's Snowball Offensive." It's a mode in which both teams are entirely composed of Mei (hence the title). Each player starts the round with one snowball, which can be replenished by recharging her gun with snow piles on the ground. The goal is to eliminate the entire enemy team to win a round. It is very reminiscent of the "One in the Chamber" game mode from other first-person shooters, but with a fun holiday twist.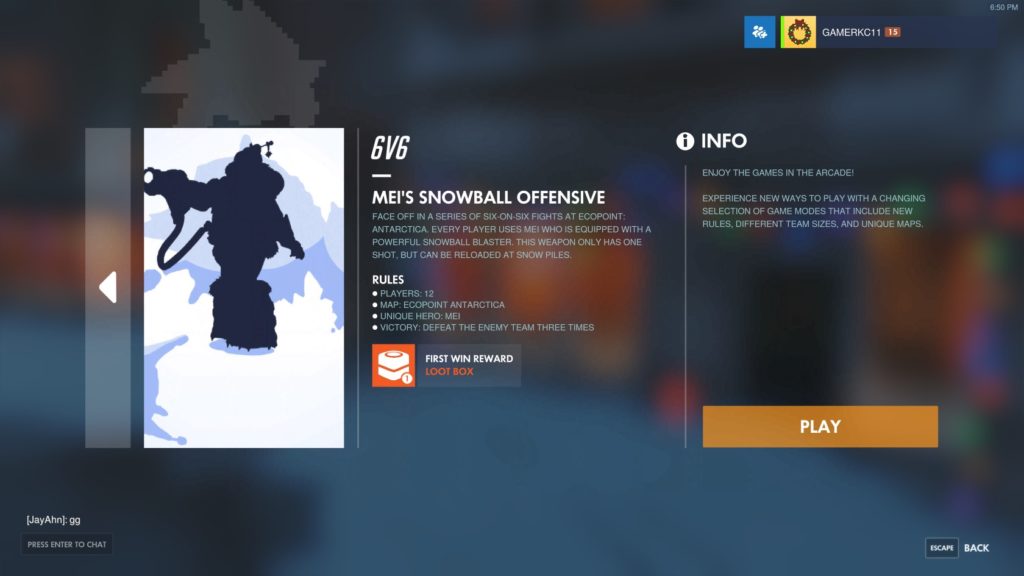 The update came with a couple of patches to the actual gameplay as well. The hero, Symmetra, was given a fairly drastic overhaul. Symmetras' shield ability was replaced by an actual shield that she shoots out in front of her, and continues on a straight path until it hits a solid object. Her primary weapon's range was also increased from five meters to seven meters. Finally, her ultimate ability was given a secondary mode as shield generator. There were some other small changes made to the game; the full patch notes can be found here.
As usual, Blizzard delivers a great update with wonderful features and additions, free of cost. With Overwatch, Blizzard has had one of the best track records in recent history of releasing consistent and free content for its title. The Winter Wonderland update is just one reason out of many that makes Overwatch one of my favorite games of 2016.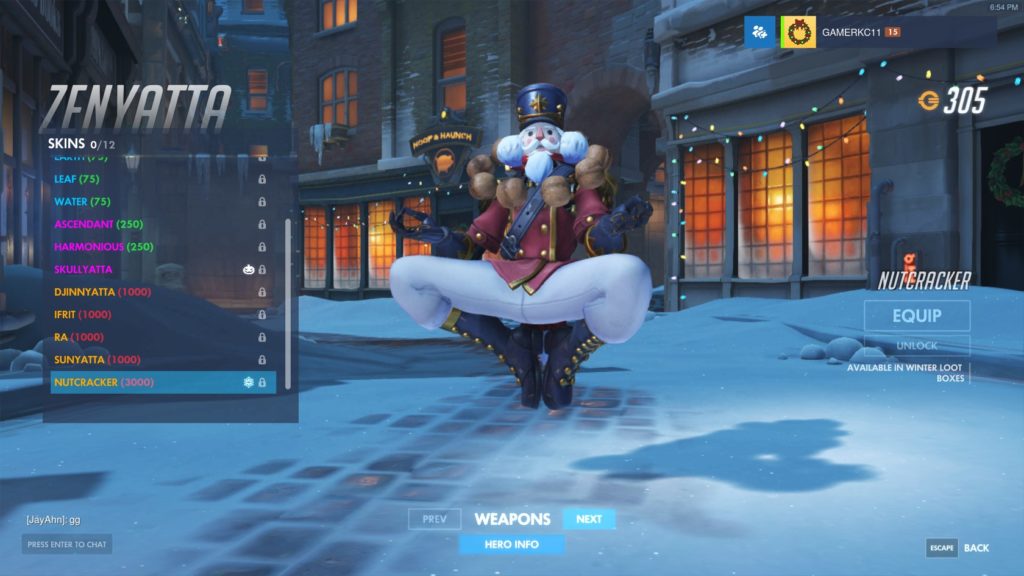 You may also like...