:Dark Delights: Jenimay Walker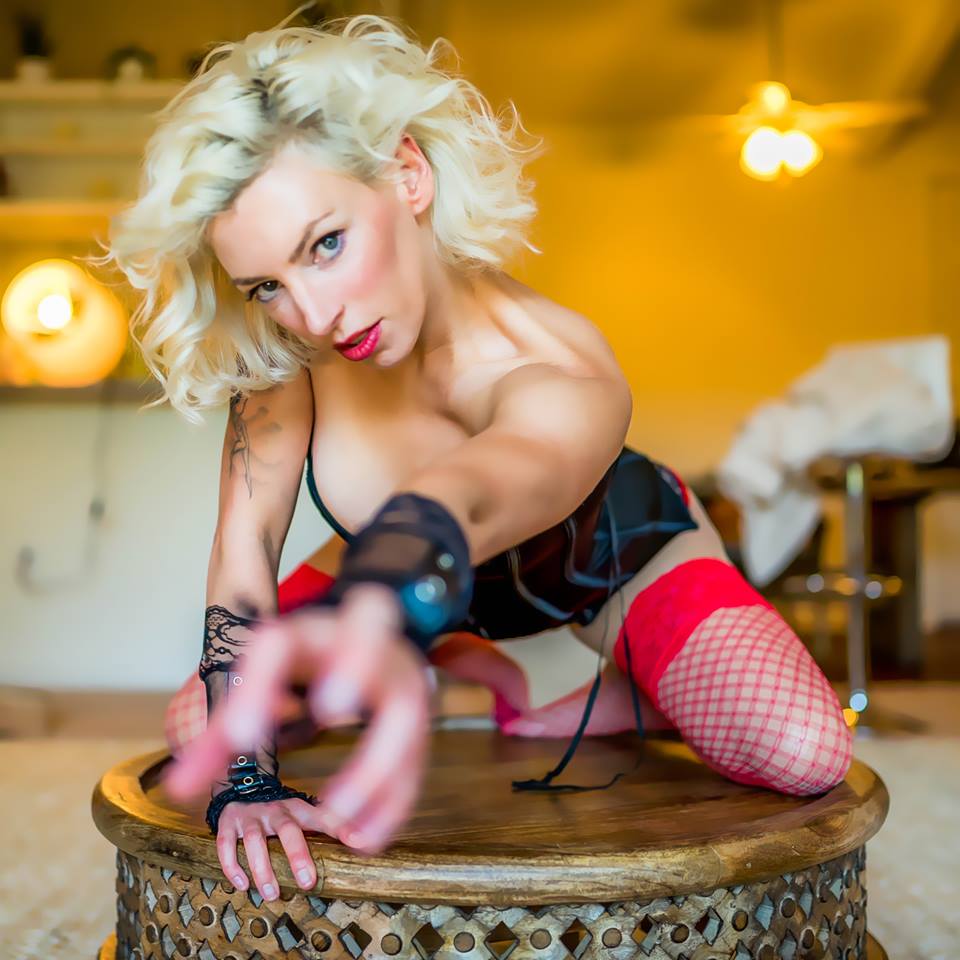 Dark Delights with Ladyaslan Presents:
Jenimay Walker – Actress
Photography: DreadCentral, Oscar Benjamin, Rony V, and Massi Mo
Ladyaslan: Welcome, Jenimay. Thanks for joining me here on Dark Delights. What should my readers, aka "Baby bats," know about you?
Jenimay Walker: Hi Ladyaslan and #Babybats! I'm an artist doing my thing out here in California. I have two horror/thriller films that will come out this winter: Psycophonia (role of Angel) and Fetish Factory (role of Rosie)
Ladyaslan: What inspired you to act and model?
Jenimay Walker: Not much, I guess it's just been stuff in my soul that I need to express.
Ladyaslan: Summarize your different looks in one to three sentences as if you were speaking to someone unfamiliar with your modeling and burlesque dancing?
Jenimay Walker: Mainly sexy/glam type shots. Sometimes a little more vintage pin-up/burlesque style and art nudes occasionally.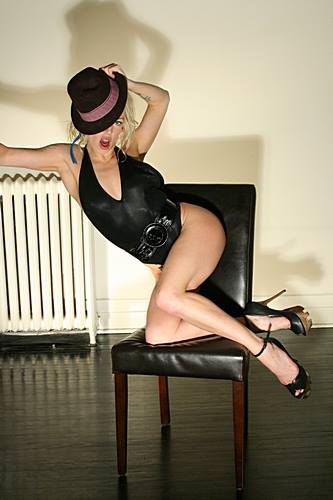 Ladyaslan: What is the overall theme (central topic, subject, or concept) of your modeling looks?
Jenimay Walker: Alt-modeling, and just creative expression and experimentation.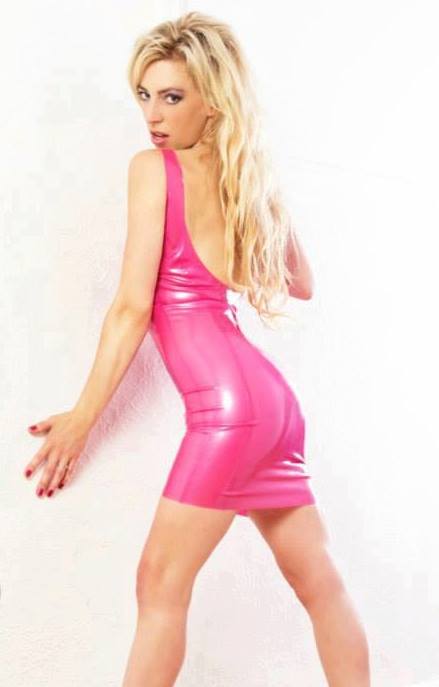 Ladyaslan: How did you get to work with Patricia Chica in Serpent's Lullaby? What was shooting that movie like?
Jenimay Walker: One of my best friends, The Richard introduced me to Patricia during the time they shot Ceramic Tango. Richard, knowing I'm an actress had suggested me for the role of Holy Scar's "lover" to Patricia at the time. I sent my CV and headshot to her and a few days later, I found myself standing naked beside a naked Holy Scar in Richard's bedroom about to shoot our sex scene. So I was nude the first time I had the pleasure of being directed by Patricia, it was a real icebreaker.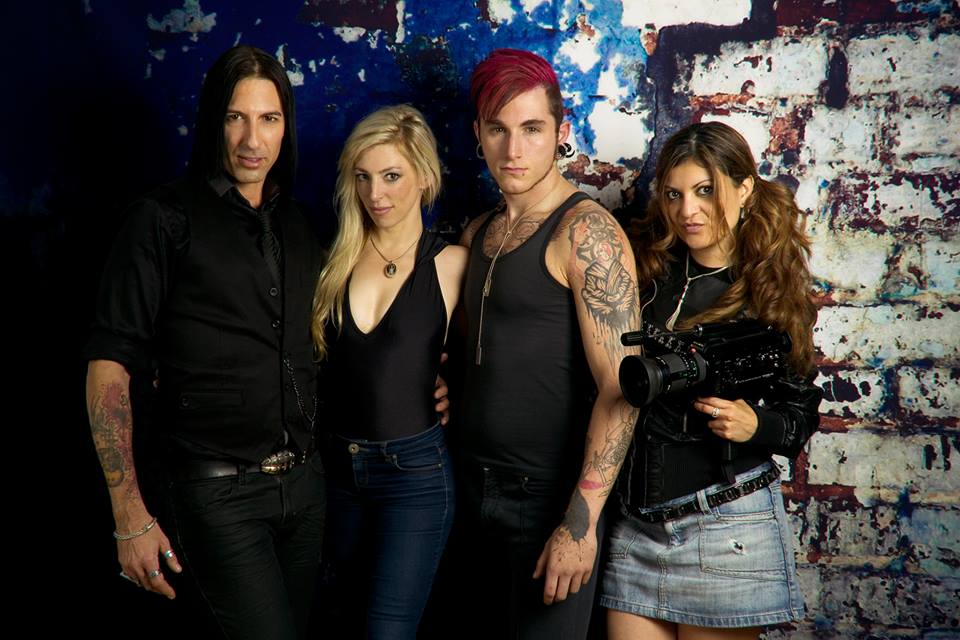 Ladyaslan: Is there any subject currently trending in the news that relates to your movie rolls?
Jenimay Walker: Last November I played my first lead in a feature film called The Lincoln; it's a horror thriller, written by Staci Layne Wilson, directed by Stephanie Paris, and produced by Blanc-Biehn Productions. I play Tara, a young woman who escaped captivity as a sex slave and now lives in hiding with her five-year-old daughter. In the film it's been five years since her escape and on this particular day Tara's quiet life with her child is turned upside down when her ex "pimp" and captor suddenly comes back to take what she ran away with five years ago. So yes, this film and the role of Tara coincide with the current news stories about abduction; most recently the Jaycee Dugard story.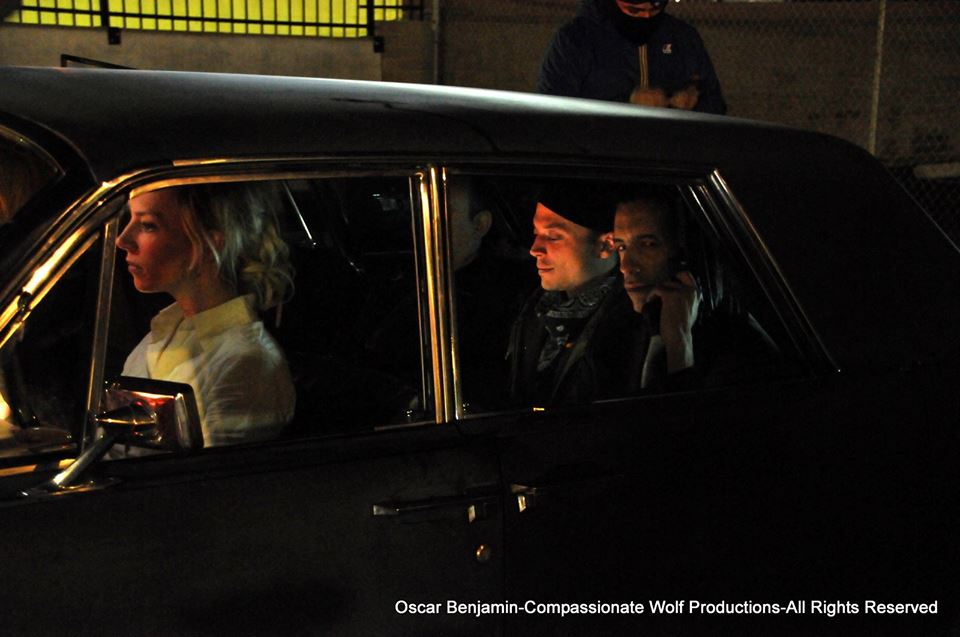 Ladyaslan: How did you learn about modeling, acting, and dance (i.e. personal experience, education, etc.)?
Jenimay Walker: We were raised in a very artsy fartsy, musical family. My mom is a jazz pianist and can play anything by ear. My uncle, Mark Walker, was a model/actor/musician and is still acting and playing a mean trumpet in Toronto. My brother, Andrew W. Walker, has been an actor here in L.A. for 16 years. My cousins are singers/dancers/actors. My Auntie Libby is a singer and music teacher. Then there's my Dad who's the "stage mom"…he always encouraged my brother and I to go to castings and to get ourselves out there. I've also studied Meisner, Uta Hagen, and Tom Todderoff. I always like to be in acting class no matter how much I think I know. There's always more ego to shed and stuff like that.
Ladyaslan: What are the three words that best describe you?
Jenimay Walker: Adventurous, playful, and spiritual. I'm basically a human fairy.
Ladyaslan: Are you a publicity-lover or publicity shy?
Jenimay Walker: When I'm doing publicity stuff with The Richard, like showing up at a movie premiere or something, I'm a publicity-lover. When I'm alone, I'm shyer but I'm working on that.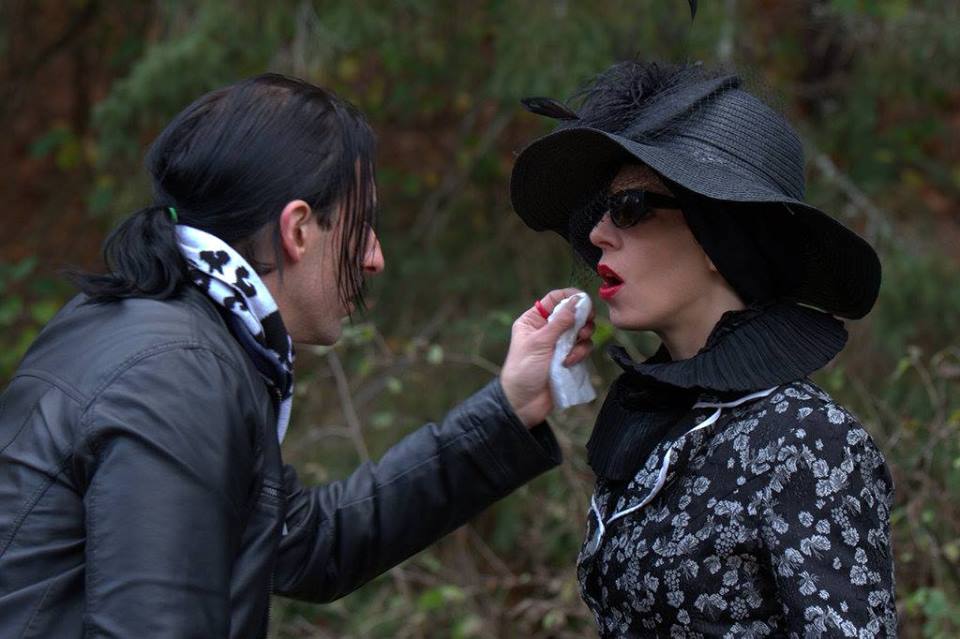 Ladyaslan: I love movies and I'm always interested in the genre tastes of my friends. Tell me your five favorite movies.
Jenimay Walker: I probably have hundreds of movies I love but I'll tell you five that I could always watch over and over.
Lost Boys (I know it's cheesy but I LOVE it!)
The Rocky Horror Picture Show
American Psycho
The Conjuring
Harold and Maude
But I have SOOOOOO many favorites!!
Ladyaslan: Have you ever had any paranormal experiences? If so, what were they?
Jenimay Walker: Time to light a white candle and burn some sage! SO, I've had tooooo many. I grew up in a suburb of Montreal, Quebec, born into a little town house. At four-years-old, I had the first paranormal experience that I actually remember! A home across the street had a fire and I recall looking out my bedroom window and seeing this raging fire and the structure of the home collapsing. Then, I saw a ghost-like form of the lady that lived in that home…float away. Then we found out that, that lady had died in the fire. I guess I saw her spirit leave her physical body.
At five-years-old we moved into a house across the street from a huge graveyard. I believe I was an easy target for menacing spirits to play around with, like "Carole Ann" from Poltergeist. Several times growing up, I used to wake up to find my bed shaking; I had terrifying out of body experiences. I had to work with a medium once to get rid of a spirit that was causing very chilling experiences in one of my apartments. I know how to protect myself though.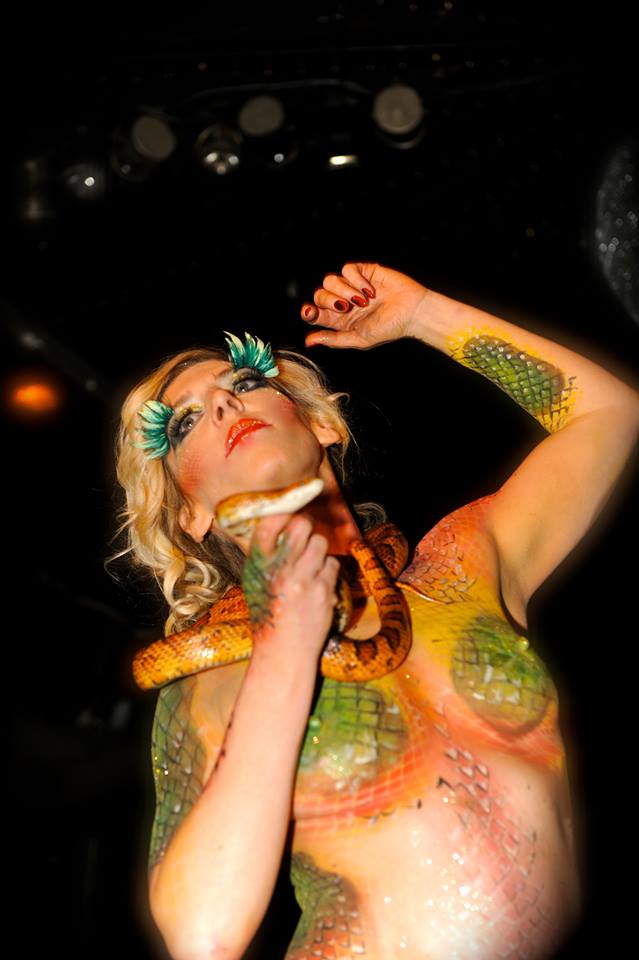 Ladyaslan: How did you come to know and work with the GREAT and SEXY "The Richard" (Richard Cardinal)?
Jenimay Walker: GREAT AND SEXY ARE perfect words to describe him! And there're sooooo many more words to describe that fabulous male specimen, which is also known now as "the first male Scream King"! I'm blessed to have him as one of my best friends and creative partner. This is how we met in 2006….
It was a Montreal Fetish Weekend party, after-hours. A big, beautiful loft, everyone's chilling and I walk in with my hubby, Rony, and I'm dressed in a white latex outfit (fitted, long, white mermaid skirt with tight, white, latex corset) all from Polymorphe (latex clothing company I modeled for at the time). Then, out of nowhere, this tanned, handsome, tattooed, long black haired, shirtless, latex pants, sexy guy yells stuff in my face about loving my outfit and giving me an overload of compliments. [Laughs]
I had never seen or meet anyone like him and I simply adored him INSTANTLY! So now we've worked on five movies together and have two more we will shoot this winter with BBP. The two movies that are out already are Ceramic Tango and Serpent's Lullaby, both directed by Patricia Chica.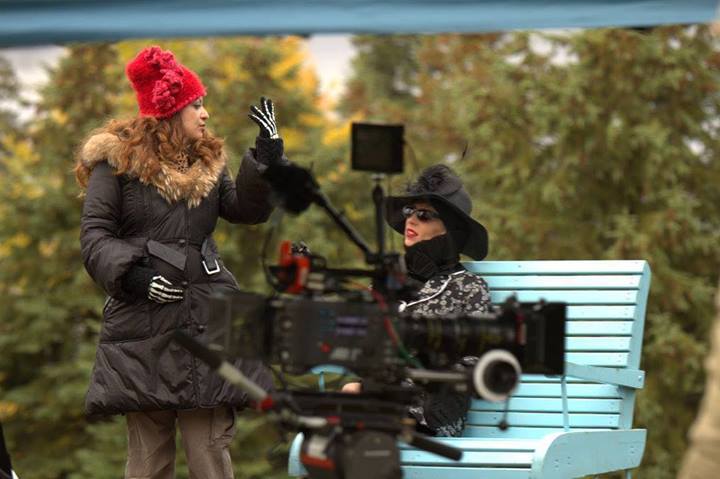 Ladyaslan: What was the character Rosie like in Fetish Factory?
Jeninay Walker: Fetish Factory is directed by Staci Layne Wilson and produced by Jennifer and Michael Biehn. I got to play "Rosie The Riveter," the feisty red-headed American cultural icon. However, this "Rosie" worked in a zombie infested strip joint called Fetish Factory and was always in roller skates. I kicked some zombie ass along with four sexy, talented actors, Jennifer Blanc-Biehn, Carrie Keagan, Emma Julia Jacobs, and Tristan Risk.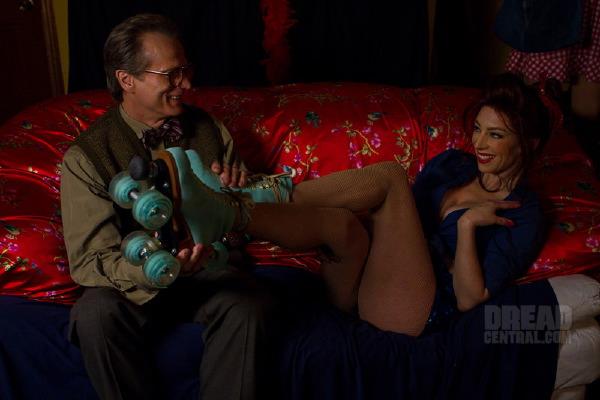 Ladyaslan: What is Psychophonia about and how did you prepare for the role?
Jenimay Walker: Psychophonia, is a psychological thriller directed by Brianne Davis. It's about a woman (Vedette Lim) whose husband gets mysteriously murdered. When she discovers the kinky secrets he was hiding from her after his death, she spirals into a dangerous web of sex, drugs, a killer, and a femme fatale named Angel, which I played. My brother Andrew W. Walker was a lead in this film too. I prepared by watching a lot of films with the femme fatale as the protagonist. I also worked with The Richard on building this character and I wrote an in-depth back story for Angel so I could really get to know this character inside and out.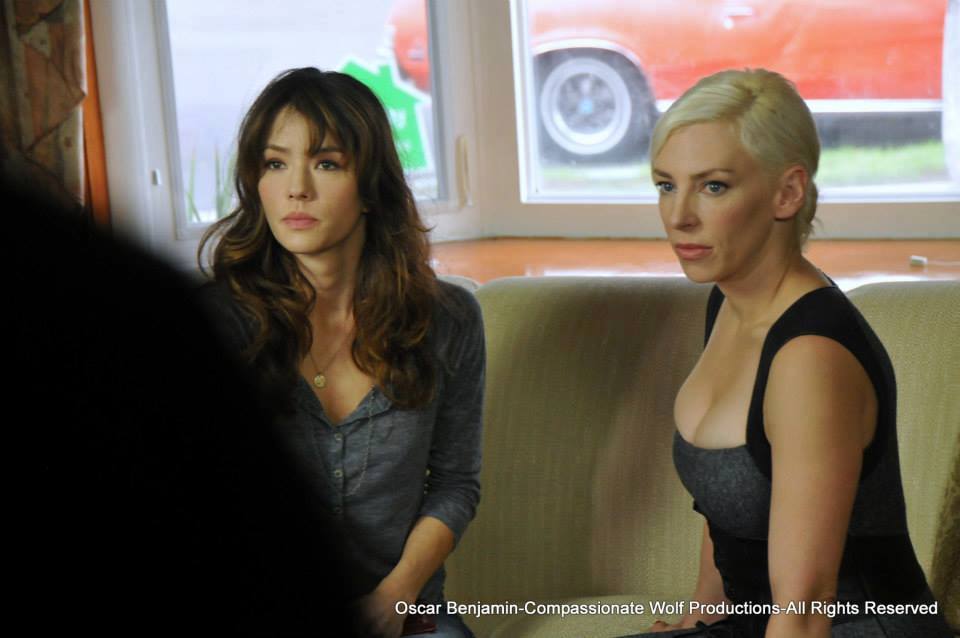 Ladyaslan: Last but NOT least, where can my readers/Baby bats get more information on you?
Jenimay Walker: Thank you so much Ladyaslan! #Babybats can follow me on:
Instagram: @jenimaywalker
Twitter: @jenymay13
Facebook: https://www.facebook.com/Jennimayactress/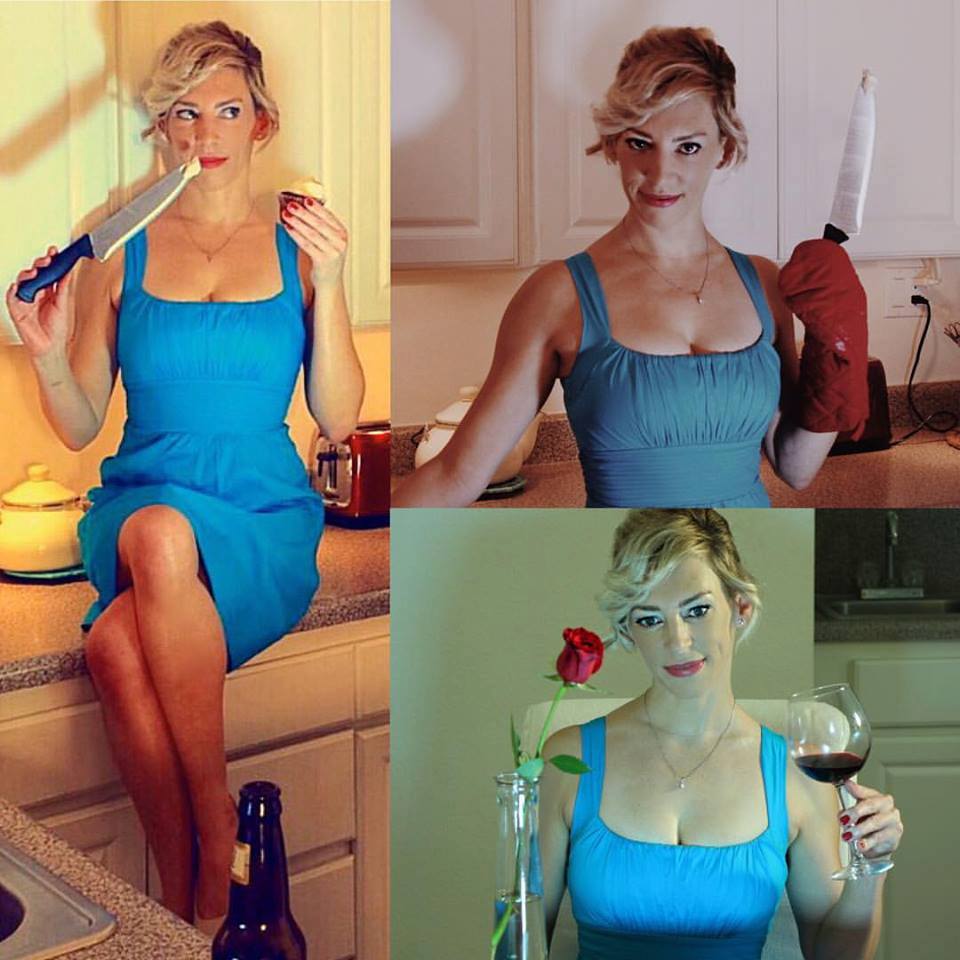 **About Ladyaslan: She is a published gothic poet and horror erotica novelist. Ladyaslan's second book was just released on Amazon.com, Barnes & Noble, and other established book retailers internationally. Check out Lipstick & Absinthe and her other books at the link below and on Facebook.
Official Website: http://www.lipstickandabsinthe.com/
You may also like...