:Interview: Ben V. of Ludovico Technique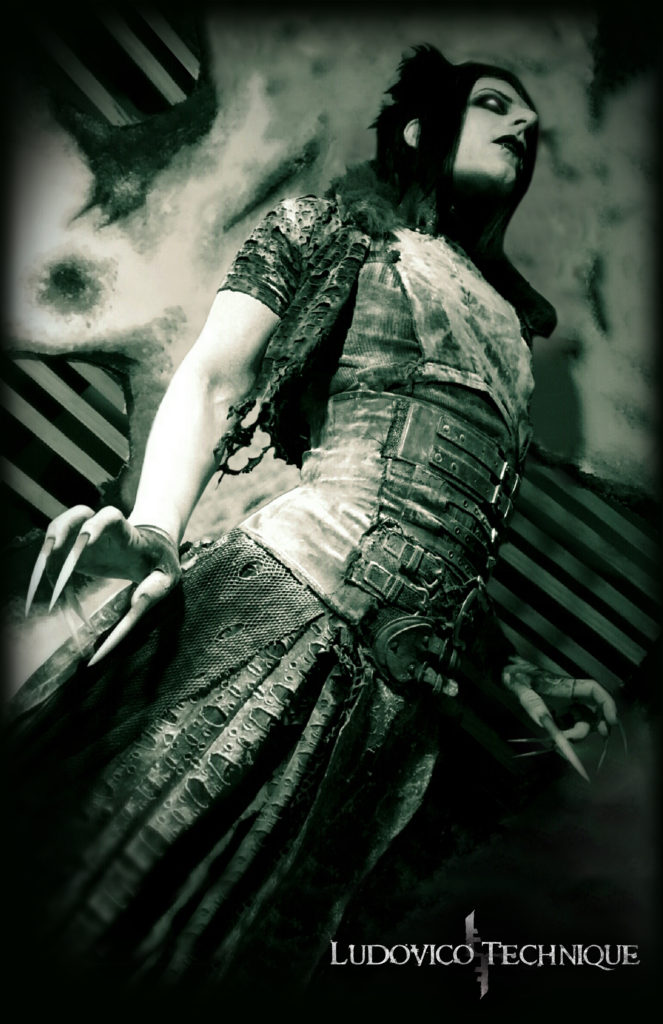 :Interview: Ben V. of Ludovico Technique
Conducted by Danesha Artis via e-mail October 2016
COMA Music Magazine writer Danesha Artis did an e-mail interview with Ben V. from Ludovico Technique. They discuss touring, stage presence, upcoming music, and a little bit of Game of Thrones.
Danesha: Touring is a tough business overall; is there something you end up learning after each go around?
Ben V.: You definitely learn something new about yourself after each tour. Whether it's your first tour or your last tour, you never come back exactly the same as when you left.
Danesha: Your newer drummer, Evan; how is he adjusting to the whole touring aspect?
Ben V.: I think he loves it. He went from a situation of just playing a few shows here and there, to getting to experience playing shows night after night; it definitely helped him to hone and refine his abilities.
Danesha: One of our correspondents that caught you on the last tour was enthralled by you bending around on stage. What exactly do you have to do to be that limber?
Ben V.: A lot of those movements are inspired by the effects on the body due to anxiety attacks and nervous breakdowns. We present them here as an artistic expression to mirror the sounds and expression of the music. Anyone that has similar experiences can identify them almost immediately.
Danesha: Ludovico Technique usually explores some weighty themes in each album. After writing or recording, do you have a go-to thing to help you decompress?
Ben V.: I would say that the go-to thing is the music. Exploring those thoughts helps to exercise those feelings. Afterward one feels better for having released them.
Danesha: I heard that you've gotten into Game of Thrones. Who do you think will actually live through everything?
Ben V.: No one, hopefully.
Danesha: While on the Zoth Ommog tour, were there any cities that surprised you energy-wise?
Ben V.: While having sold out shows in Los Angeles and Chicago (which were great times), as well as many other cities that were near capacity—I always look to the individuals. Those individuals from each and every city that we share a deep and meaningful artistic connection with stay with me eternally.
Danesha: What were some of the reactions you received from people that haven't seen you before?
Ben V.: It's hard to gauge who has and hasn't seen us before from a stage perspective. However, for those that we would speak with, they would mention an immediate connection to the passion and dedication that goes into the entire performance. Meaning that we present our music in terms of an overall experience, and that resonated well with those who were seeing us for the first time.
Danesha: What can we expect in the future from the band? I remember an album being mentioned and the like.
Ben V.: We have a new single and music video coming out for a song called "Absence," which lyrically is probably one of the most intense songs I've written. It will be followed by a series of consecutive singles to be released every few months.
You may also like...