:NEWS: TKK Announce Second Legacy Compilation, 'Sinister Whisperz II: The Interscope Years (1992-1996)'
Industrial Disco gods MY LIFE WITH THE THRILL KILL KULT have announced their second compilation album, Sinister Whisperz II: The Interscope Years (1992-1996), featuring remasters of the best tracks from their time on the Interscope Records imprint, including songs from the albums Sexplosion!, 13 Above The Night, and Hit & Run Holiday, as well as a new mix of "After The Flesh," the song they performed in Cult Classic film The Crow. With 2017 being the 30th anniversary of the iconic band's founding, the next several months look to be an exciting time for TKK fans!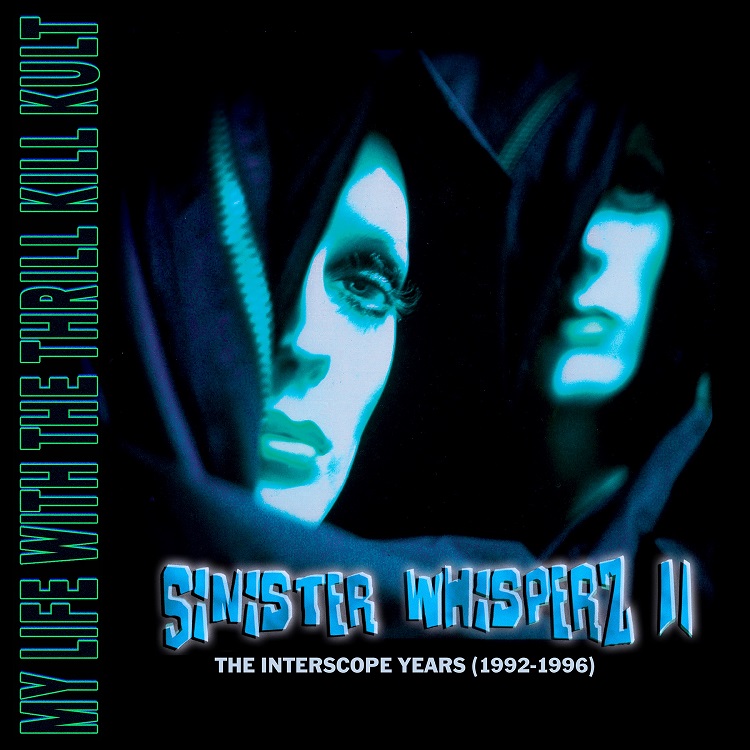 Tags "A Daisy Chain 4 Satan""A Girl Doesn't Get Killed By A Make-Believe Lover Cuz It's Hot""Blue Buddha""Do You Fear For Your Child""Kooler Than Jesus""Sex On Wheelz"13 Above The NightBEAVIS AND BUTTHEADBerklee College Of MusicBOMB GANG GIRLZBuzz McCoyCALIFORNICATIONCOOL WORLDCRAZY EYESFranke NardielloFront 242GODBOXGroovie MannHit & Run HolidayI See Good Spirits And I See Bad SpiritsInterscope RecordsJohn WatersKatee SackoffKMFDMLYDIA LUNCHMarilyn MansonMarston DaleyministryMy Life with the Thrill Kill KultPaul VerhoevenPMRCRalph BakshiREAL SEXRuss MeyersSCISSOR SISTERSSeth GreenSexplosion!SEXY EVIL GENIUSSHOWGIRLSSinister Whisperz II: The Interscope Years (1992-1996)SleazeBox RecordsSPECIAL AFFECTDROWNING CRAZETHE CROWTHE DT'SThe Parents Music Resource CenterWax Trax! RecordsWilliam BaldwinZERO ZERO
You may also like...