:NEWS: Army Of The Universe Release Vintage Rave Experience with "1999"
What with the proliferation and growth of EDM culture and festivals in the US, it's easy to forget the glory of the original Rave culture, but Army Of The Universe is ready to remind us of that near forgotten world with the official music video for "1999" off of their forthcoming album, 1999 & The Aftershow. Recalling KMFDM, Nine Inch Nails, Ministry, and My Life With The Thrill Kill Kult, "1999" is one part history lesson and one part celebration; the surreal, high energy world of "1999" exemplifies why Army of the Universe is currently one of the most important bands to watch in the Industrial Music World. The album drops 10/8, but pre-order your copy via Metropolis on Amazon now!
1999 is a neo-industrial track the band wrote after a visionary trip in its own past. The idea is to stop time before the new millennium kicks, to stay in 1999. Electro beats, heavy guitars and cinematographic styled sound design give this song a unique energy. – Army Of The Universe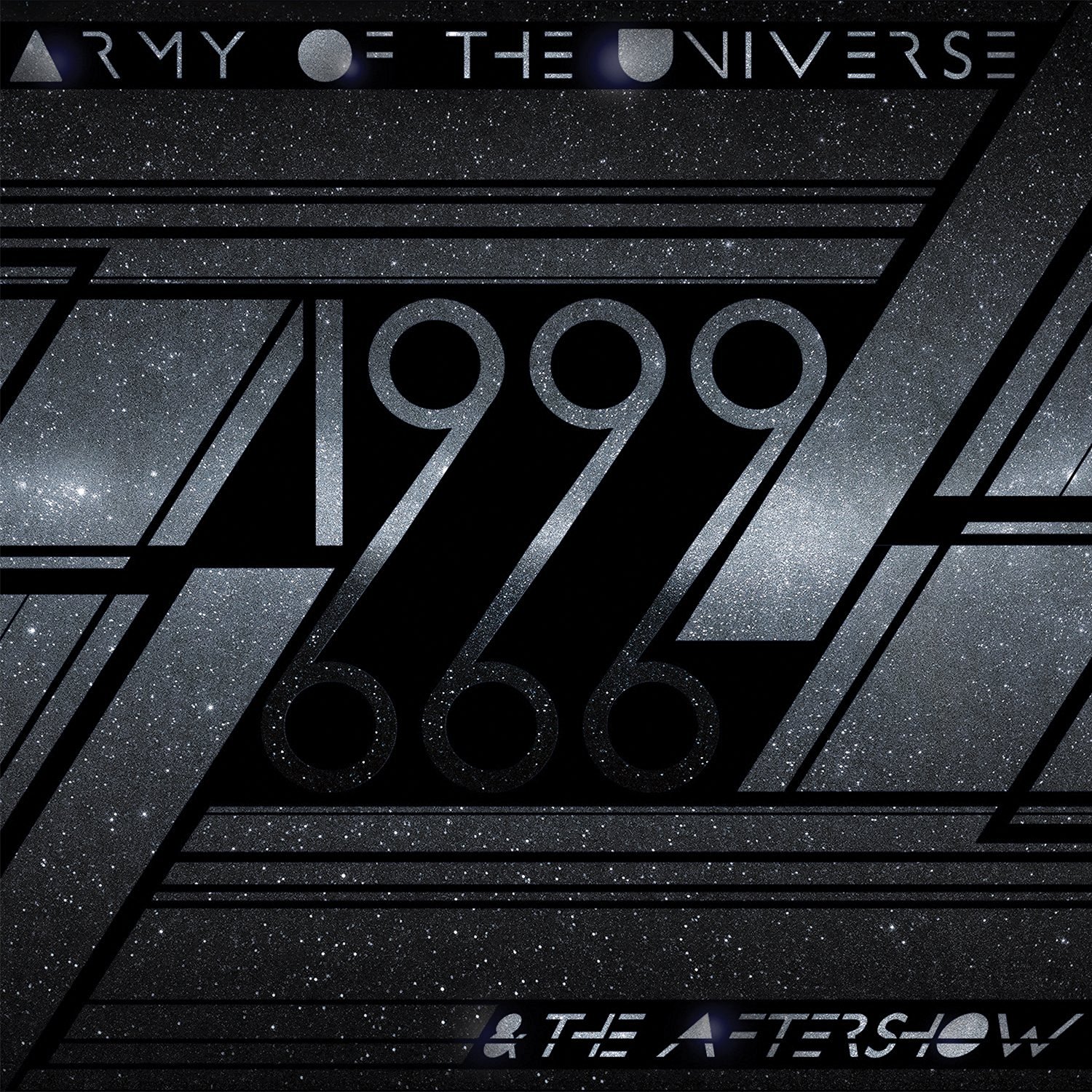 Track List
1. 1999
2. Down Till Dusk
3. Another Escape
4. Digital Slag
5. Zeus (My Own Rebel)
6. I Lost My Sound
7. The Aftershow
8. Little Paranoia
9. Snake Was Rhight
10. Late Detroit Nights
11. Nobody 2.0
12. The Albert Hotel
13. Ninety Ninety Noise (B…ACK)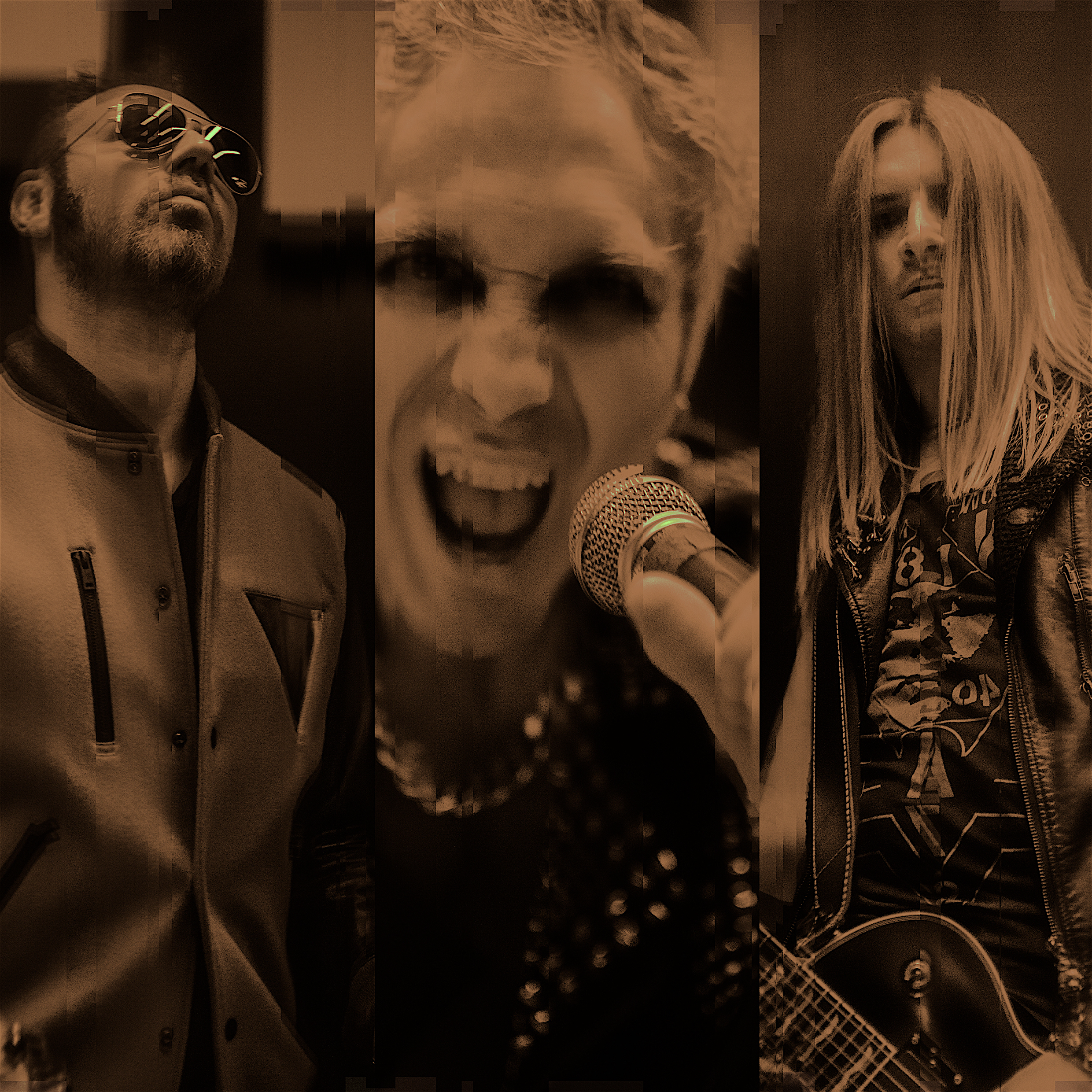 Army Of The Universe was founded in 2008 by Electronic Dance producer Trebla (aka Albert Vorne) and lead singer Lord K. In 2010, guitar player Dave Tavecchia joined the band and one year later Chris Vrenna (NIN, Marilyn Manson, Tweaker) co-produced their first album Mother Ignorance (Metropolis Records). Army Of The Universe' sound is made of analog synths and blade guitars, speeding around the echoes of 80's vibes and 90's industrial, throughout the underground of Brit's school electronica, new wave and techno beats.
The band and their debut album Mother Ignorance have been considered one of the newest and most exciting surprises throughout both the industrial and rave scenes.
Between 2011 and 2014 the band toured North America and Europe for over 80 shows, including several DJ set gigs, a mix of dark underground sounds with live vocal performances.
In the meanwhile The Army released one more EP on Metropolis Records, Until The End followed by a second album, The Hipster Sacrifice, and a new single, "Uniforms", in 2014. Their experimentation also landed the band on Dim Mak Records for Kill The F* DJ EP and the single "PNKRZ!"
Connect with Army Of The Universe:
Army Of The Universe Official
Facebook | Twitter | YouTube
Tags 19991999 & The AftershowAlbert VorneArmy Of The UniverseChris VrennaDim Mak RecordsIndustrial MusicKill The F* DJLord KMarilyn MansonMetropolisMother IgnoranceNeo-IndustrialNINThe Hipster SacrificeTreblaTweakerUntil The End
You may also like...