:Festival Review: Colorado Goth Fest 2016 – July 8-9, 2016 – Colorado Springs, CO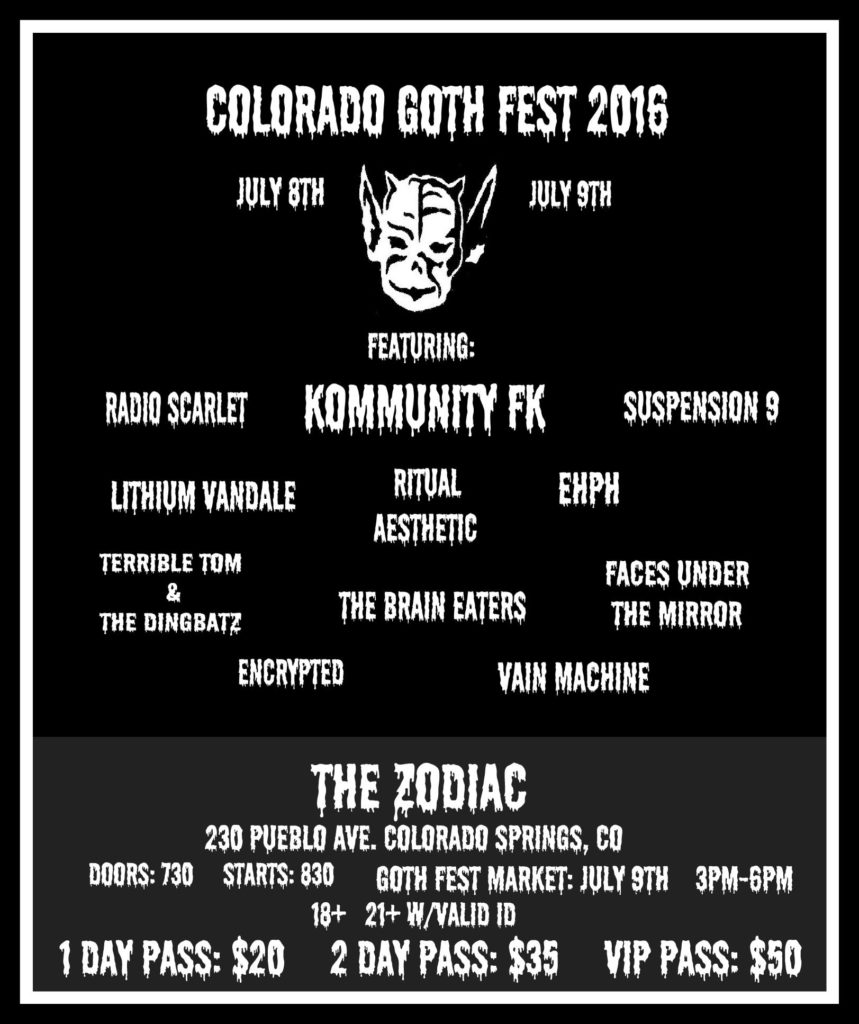 Colorado Goth Fest 2016
Festival Dates: July 8-9, 2016
Venue: The Zodiac Bar
Location: Colorado Springs, CO
Review by Sarah Martinez and Josh Potter
Photos by Fernando Altonaga and Sarah Martinez
Once again we found ourselves in Colorado Springs for the Colorado Goth Fest 2016 edition. No one took heed of my sage advice from last year regarding goth events in the summertime, and so with my best run-proof eyeliner and a fan in tow, we saddled up to the bar at the Zodiac on these two sweltering July days to see what fest promoter Aaron Hernandez had in store for us this year.
In the spirit of unbiased journalism, I brought my buddy Josh along as COMA Music Magazine staffer and my main squeeze Fernando was playing the festival along with my dear friend Richard who I've known for decades. Josh also lent his take on many of the other bands that played. Without further ado, here's what we thought of the event with Josh's thoughts kicking us off.
Down and decked out on the wrong side of town Colorado Springs, Colorado, two nights of braving the local decadence dressed like a freak in a cheap motel off Nevada Avenue. Taking in those lurking out from the deep, dark depths of the colorful state and beyond who came to represent the scene at the Colorado Goth Fest.
Inappropriately attired for the summer sun, but wonderfully adorned with the woes of life, we congregated comfortably into the dark little nest which was the Zodiac. Located between downtown and the edge of your life, this venue is known to accommodate the culture of somber moods, dark nail polish, clove cigarettes, and motherfuckers with frilly shirts. This night was no exception to those accommodations while hosting an event most would deem ungodly. And ungodly it was with technical difficulties haunting many of the musicians that took bravely to the forefront. An extended sound check from a later act did nothing except curse the event in all fashion.
This made for a late start for the debut of Denver-based band eHpH. Undeterred from being eHpH'd in the ass, Fernando Altonaga and counterpart Richard deHerrera set the tone for the evening. Vamped up and stoned out, these two veterans of the electro/goth genre got the wheels burning within their three song set with grit and presence. Their song "I Shot the Devil" thundered through the venue. Then they took down their shit and the next band set up. Short, simple, but enough, I feel, to have webbed up some peeps for their next performance in early August at the Toad Tavern.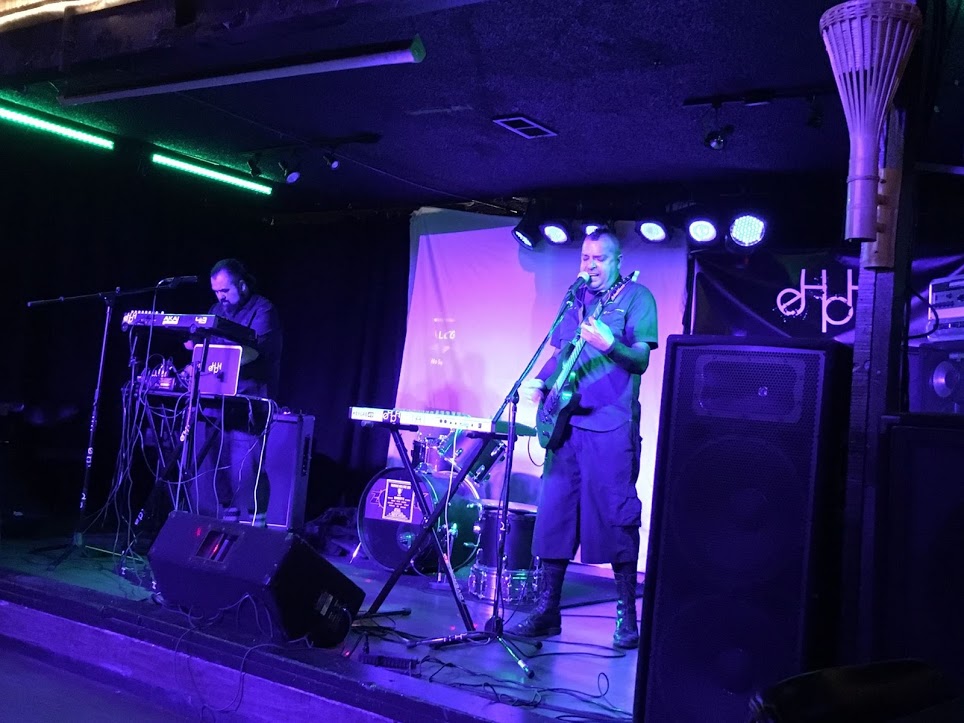 Next up on stage, coming from all the way across the street were The Brain Eaters. A Colorado Springs-based proud Misfits tribute band who I could tell from the parking lot was going to be an interesting watch. Before the Misfits became art deco they had what these shitcan kicking hooligan's portrayed that night. And when I saw Samhain pulling up in his Subaru I knew I was at the right place. These guys were painted up and ready to go in the wee hours of the late afternoon before their Cornflakes and Jägerbombs. They got on stage like kids get on grass during recess. The audience picked up on it and started to play ball. Before too long chairs were being stood on and bottles were being hurled in celebration of the time-old classics these guys brought to life for us.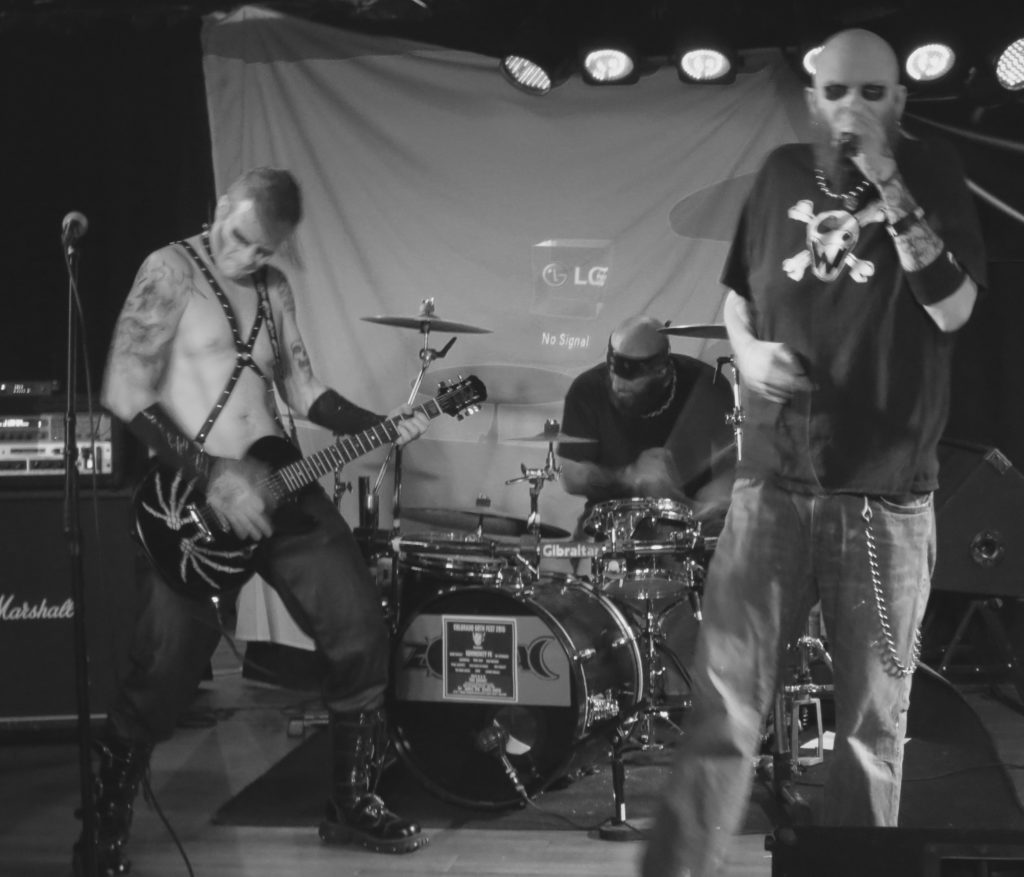 Bullshit aside, we were having fun. Especially Lithium Vandale who set the premise of his act with two angry American flags spread eagle on each side of the stage. This mountain man from the depths behind Pike's Peak came out from between the trees with a barrage of lyrical intensity. Between cocktails and caught short of any singles, I enjoyed as closely as possible the two other features of the act in erotic dance. In combination there was no turning away from the explicit showmanship of Lithium Vandale…and those two chicks.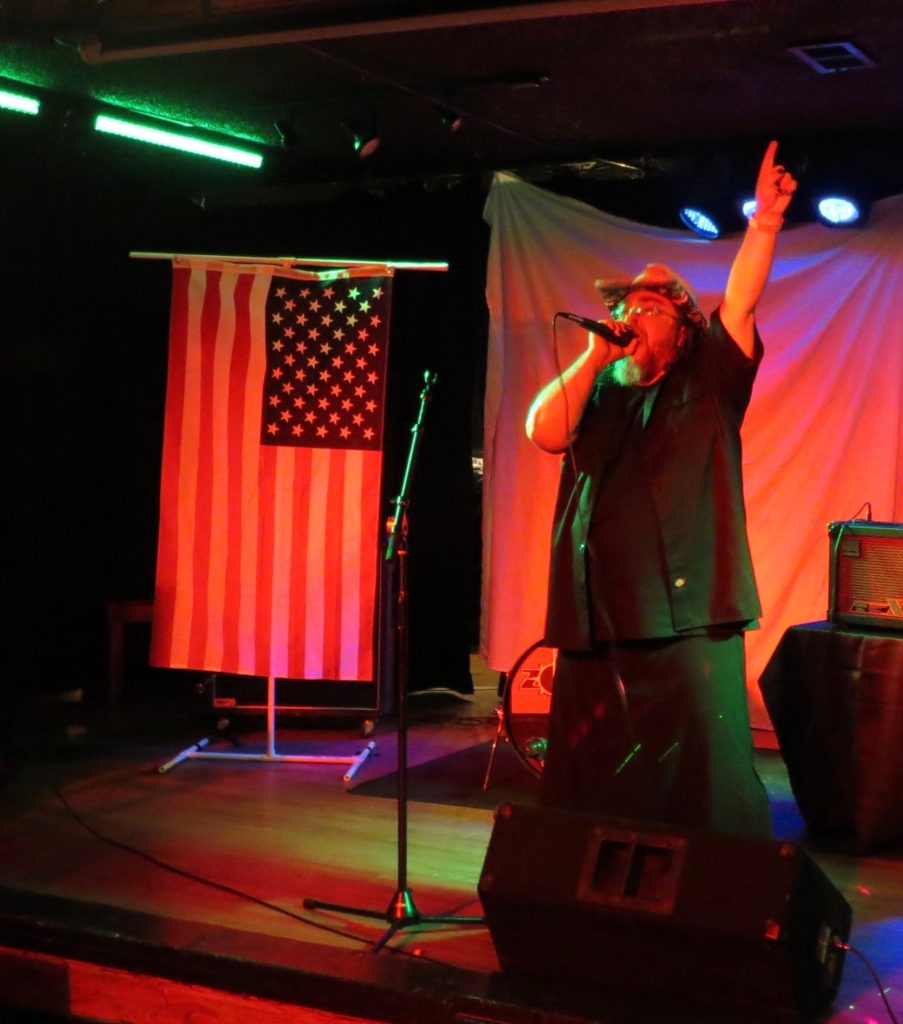 Familiar to my ears and long standing on my shelf, I was eager to see Fuck. Inflected with the same technical ghosts all performers had to face that night, Kommunity FK kicked it raw and blew my mind. Seeing Patrik Mata in full animation for the first time was an experience I could only explain with connections I don't currently have. And dominating the audience like the hot dominatrix she obviously is, Sherry Rubber engaged the crowd both on and off the stage. For a band that I could take or leave, these assholes really turned me on.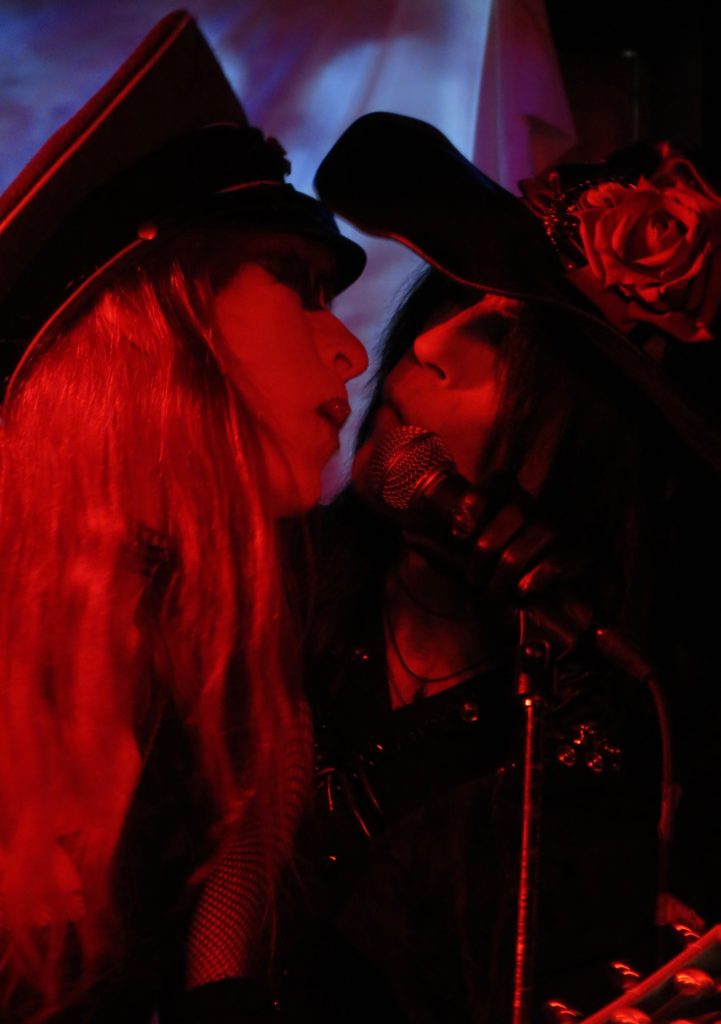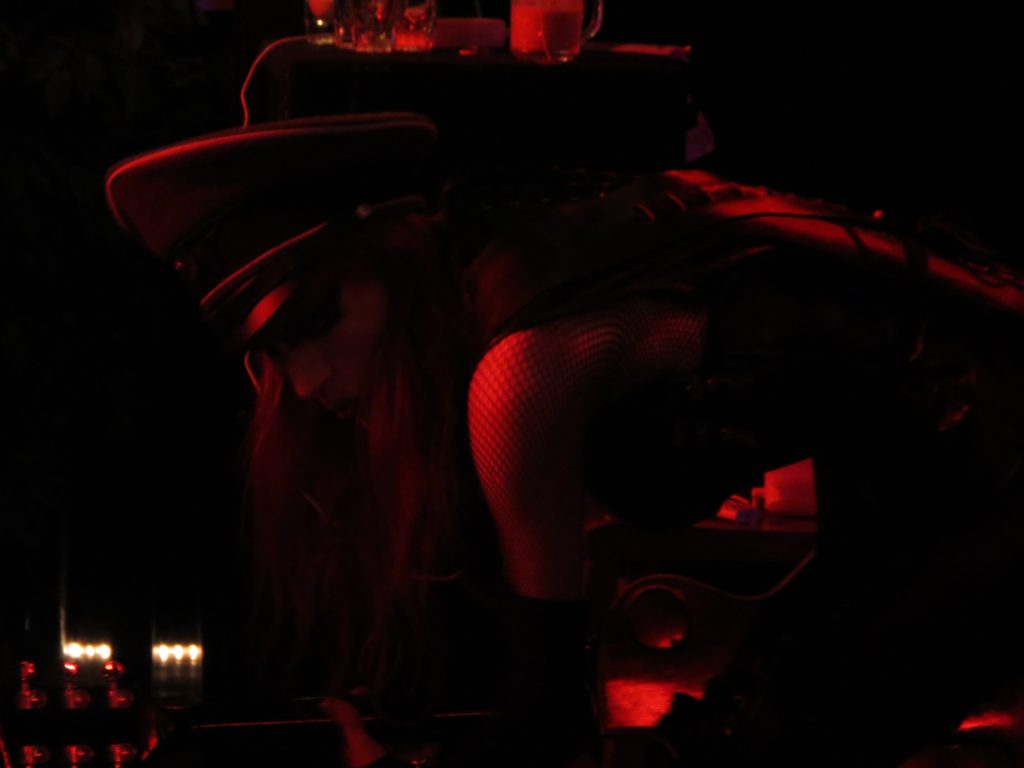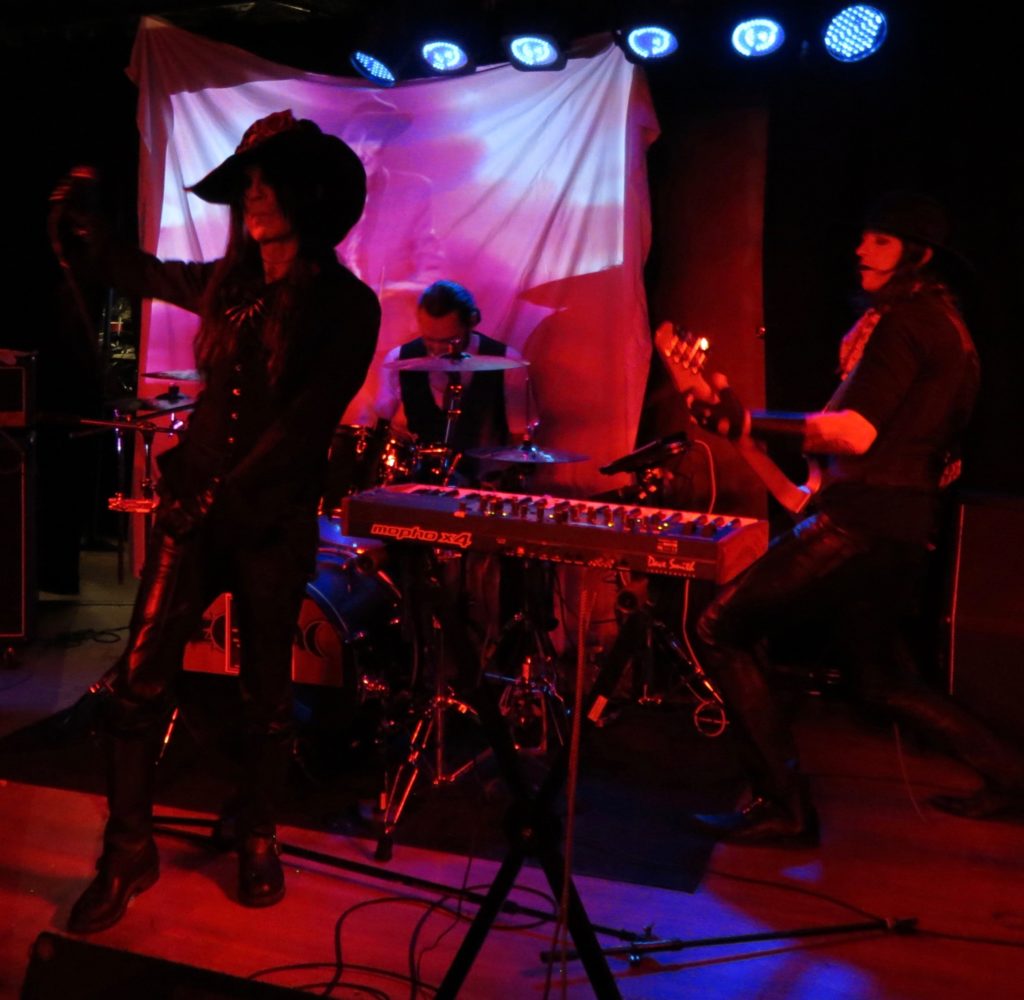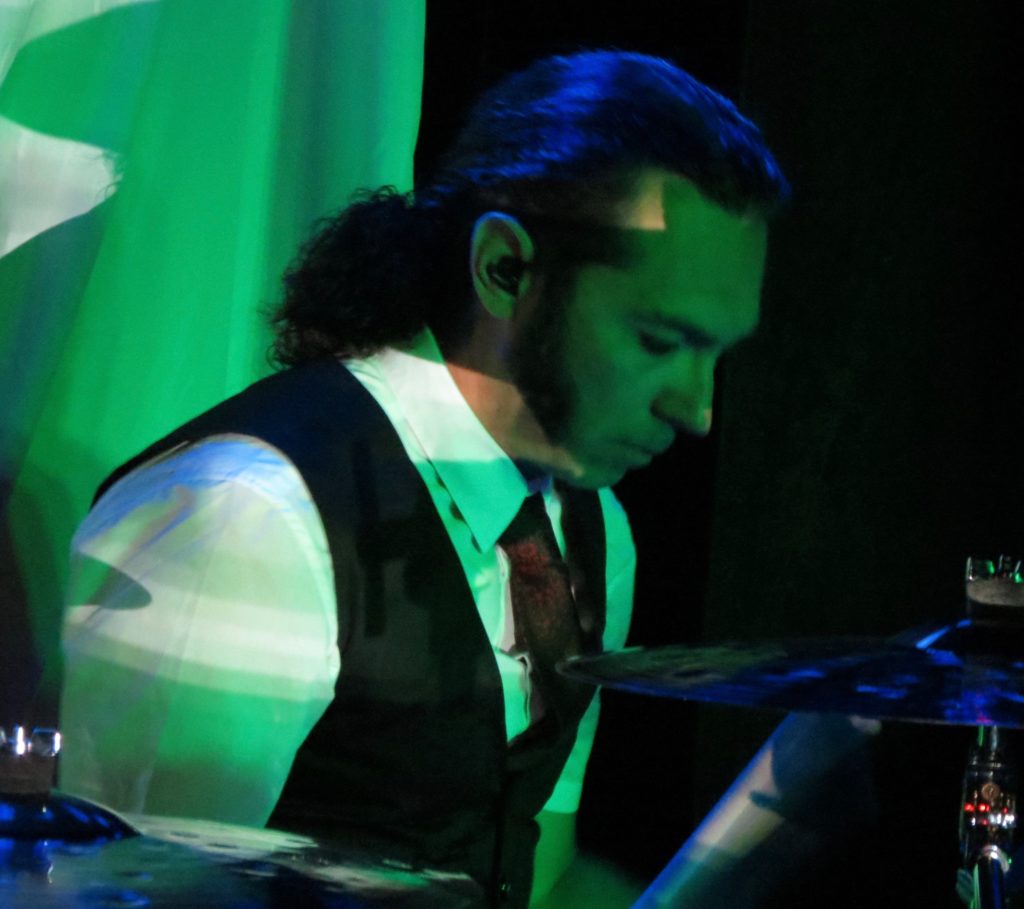 I returned to my lodging that was only one mugging and two propositions away to recuperate. I was desperate to kick off my Dr. Martens and put my feet down on the rotting corpse of a carpet that had been laid to rest in my motel room. Like childhood, I passed out to Grandpa's 24-pack, Colt 45, 2 a.m. rampage in the room next to me. The next morning I was up and out before the hookers and hobos could crowd the parking lot.
Clearly Josh enjoyed himself taking in the first few hours of Goth Fest. Sadly, he skipped out to hang with his lovely lady in their fleabag motel and missed what ended up being the best band of the festival, Encrypted. I can't say enough about this band. Last year Echo Beds was the takeaway act from the festival and this year Encrypted took that torch and ran with it. Intense industrial beats reminiscent of Skinny Puppy with a stage show to match, one was mesmerized from the moment they began. Jude Mac and Matt Hernandez have an appreciation for theatrics and classic punk which was evident from the Crass samples thrown in their mix. When frontman Jude Mac poured a strange clay concoction over his head and body and began writhing around on the floor while channeling a disdain for the world that I hope is beyond his years, you couldn't help but be struck with awe.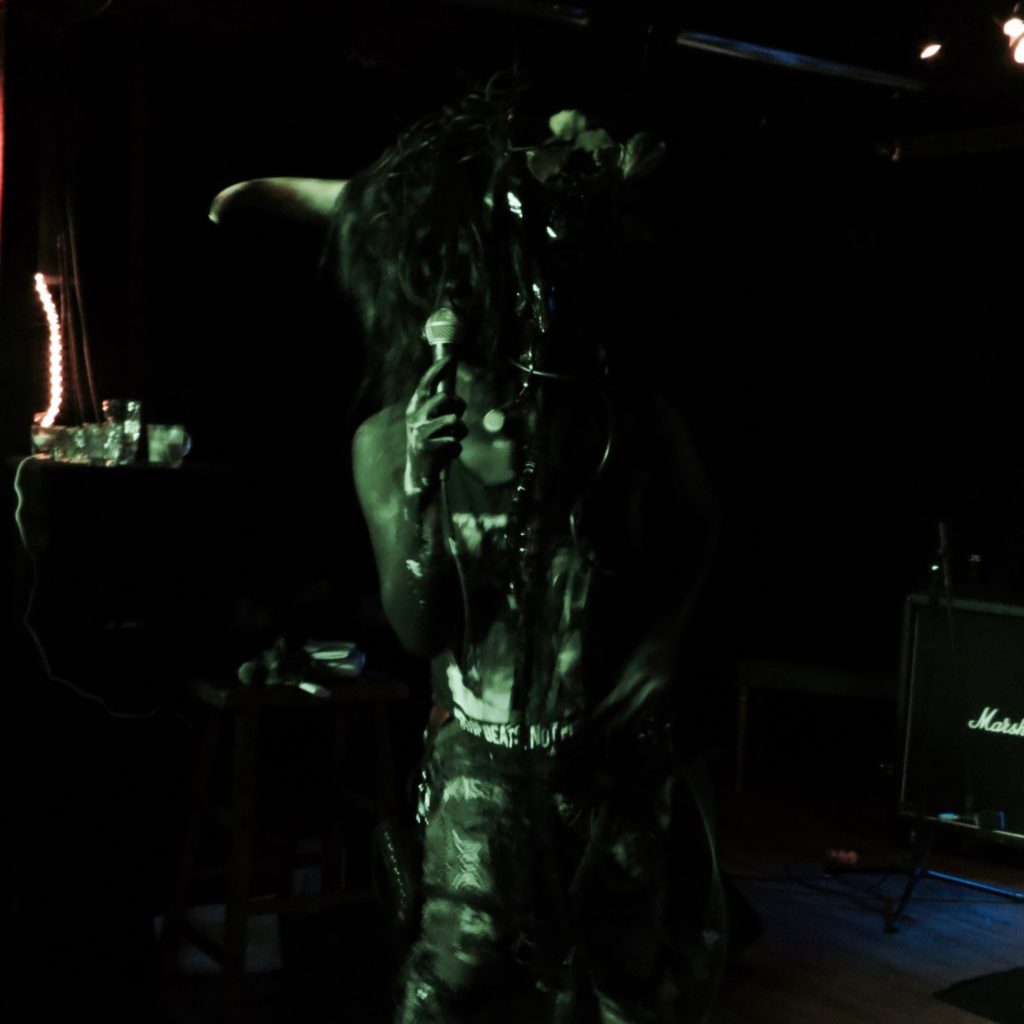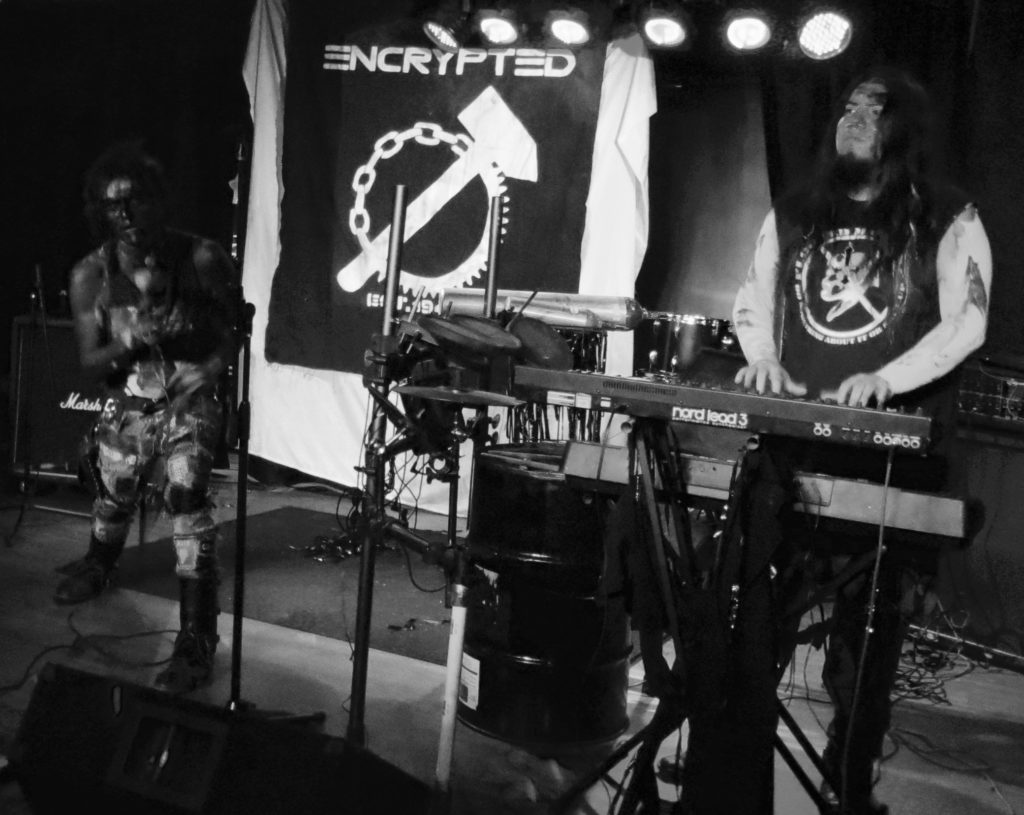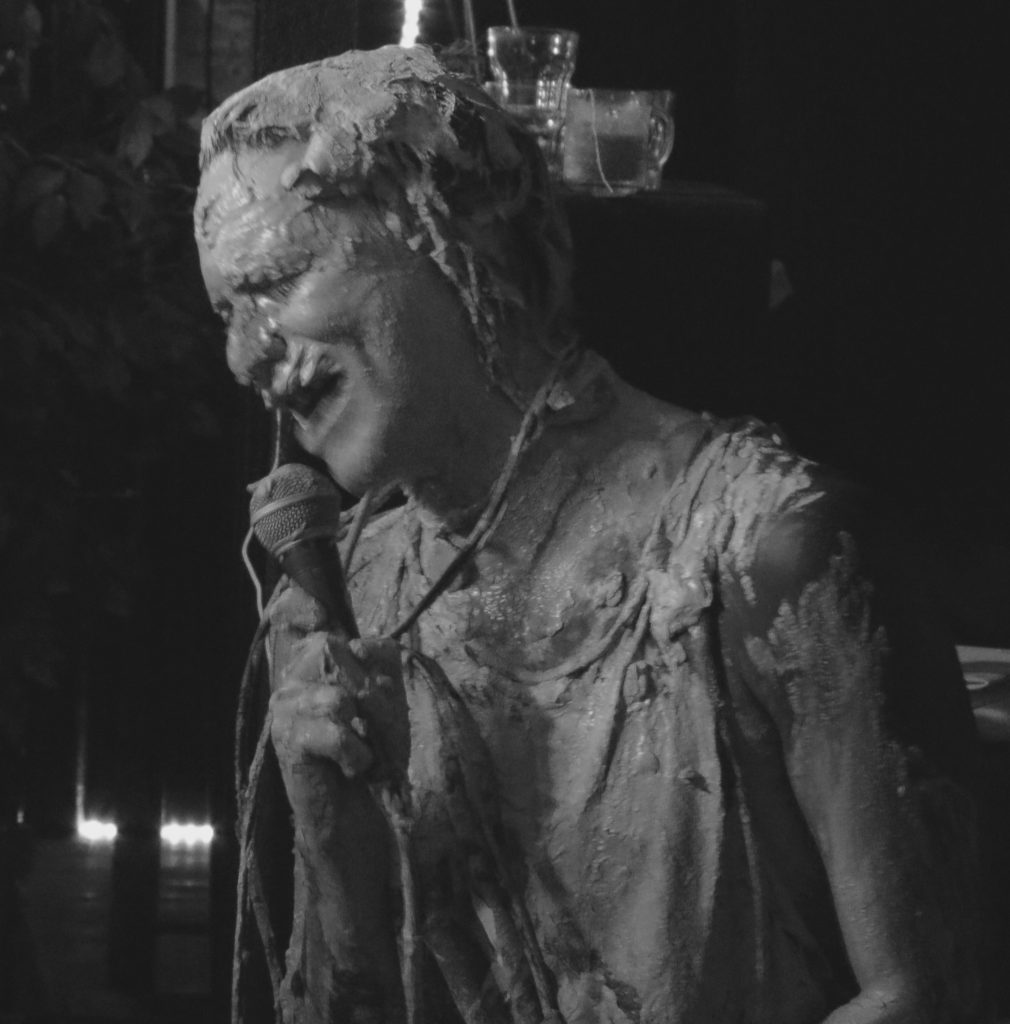 The Zodiac staff was gracious enough to allow us to conduct an interview after hours with Kommunity FK, which was a blast. At 3:30 in the morning, we stumbled back to our motel with its sticky, sock-blackening carpet and aphid-filled microwave to reflect on all of the goodness of day one.
We arrived at the Colorado Goth Fest Market late into its three-hour run on day two to find a well-attended smorgasbord of vendors selling books, clothing, custom jewelry, and prints.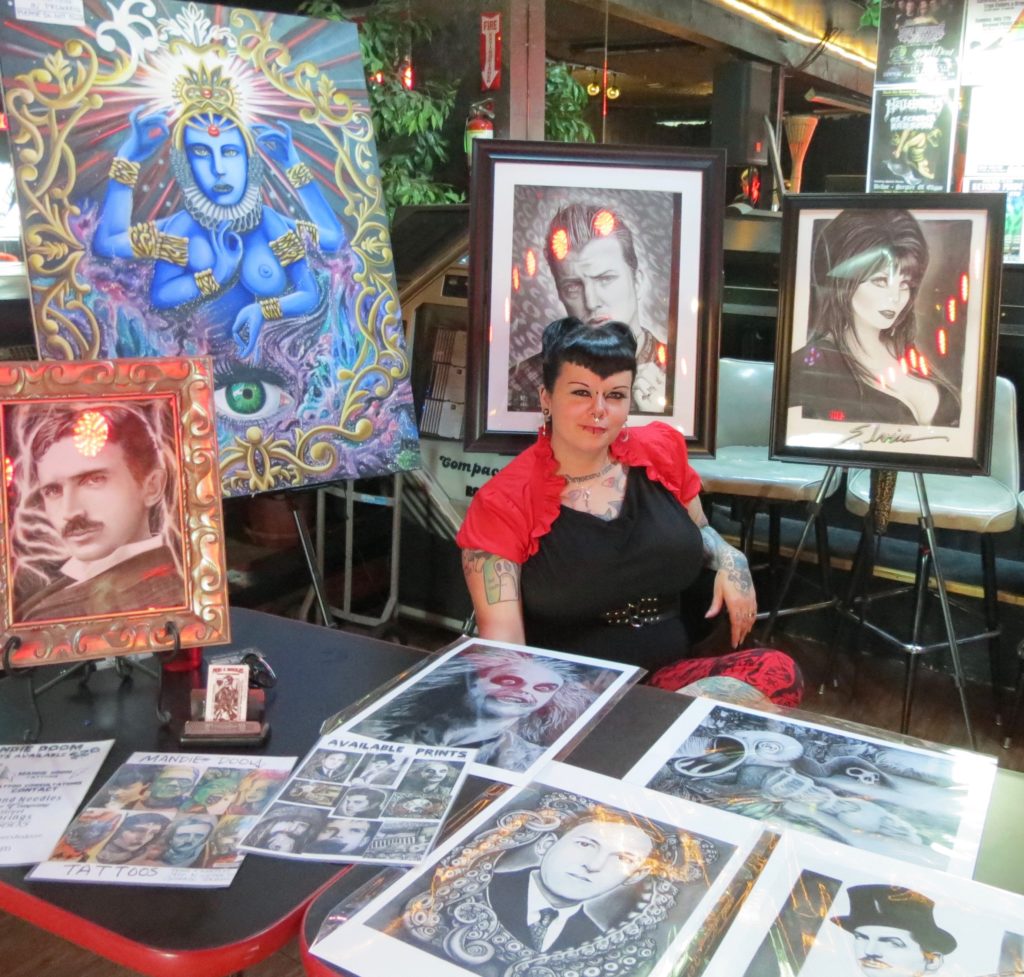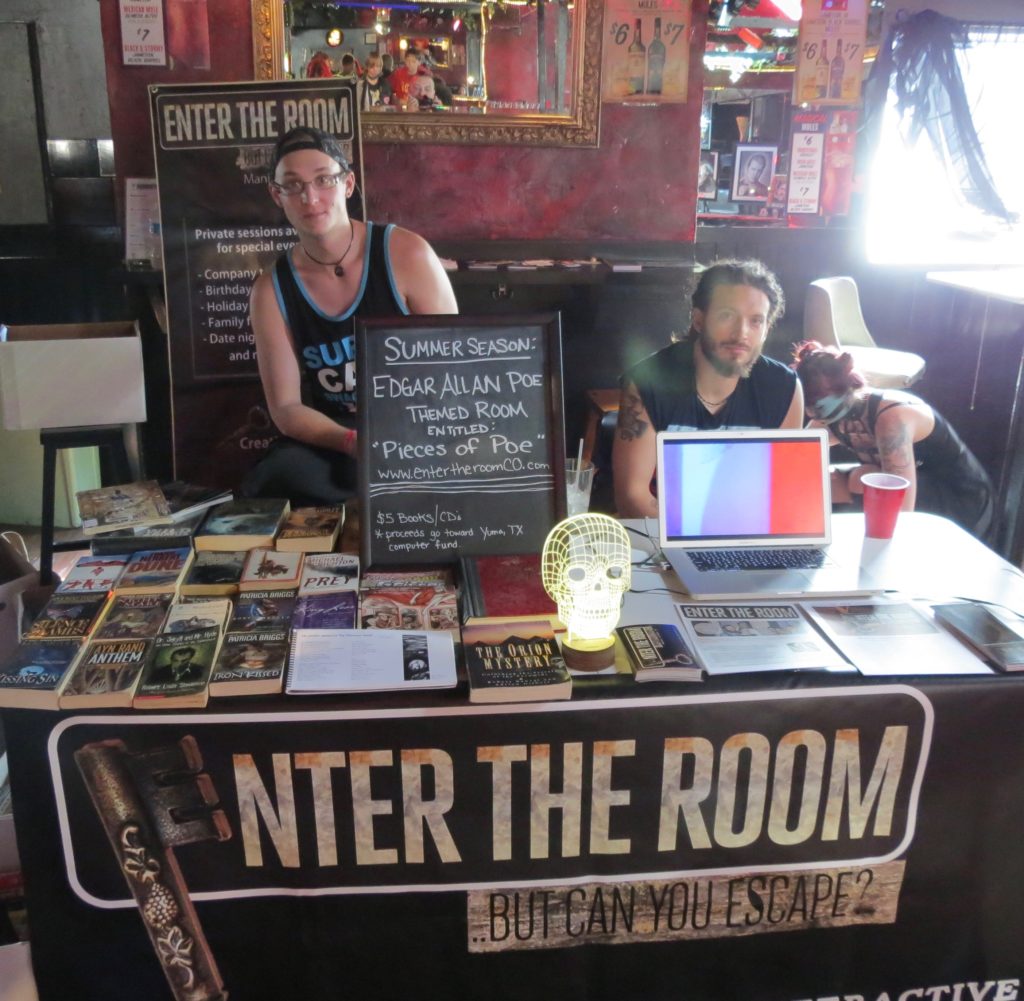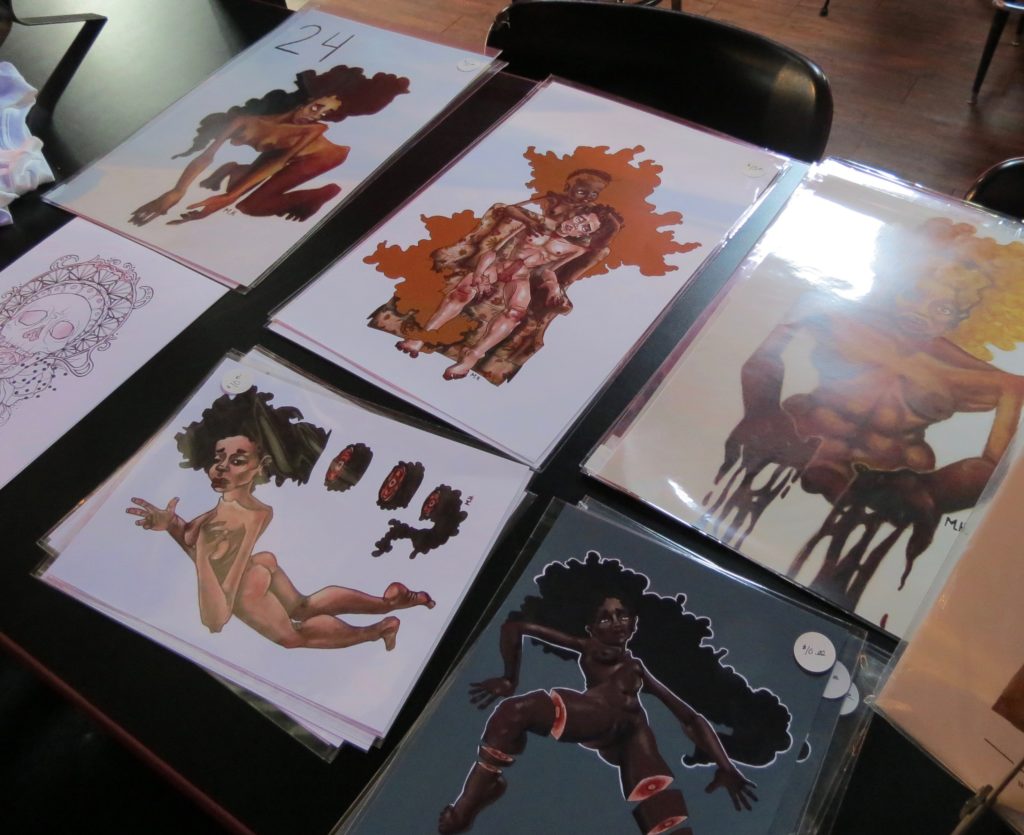 One of the standouts at the market was the Arbitrarium who created the neat little fold-into-a clutch VIP bags for this year's Goth Fest. Their booth, with a delicious mix of ridiculously inexpensive wares, appeared to be doing quite well. Fernando even purchased a lovely black velvet blazer for a scant $15.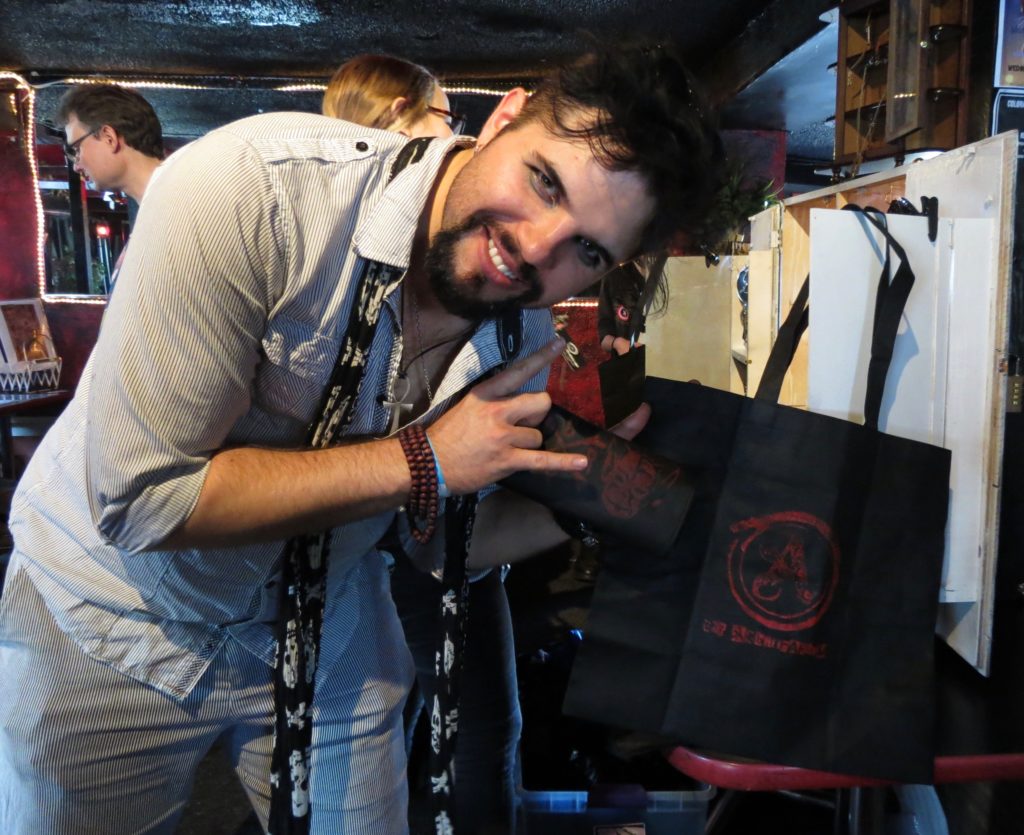 Suspension 9 kicked off day two of Goth Fest and after seeing them last year at the festival, we had some idea of what to expect. Thrashing guitars, a solid look, and again, flames from lead singer Michael Malice's mouth as he sang into a knifed-up microphone started off their set. This is one of the few bands at Goth Fest where you could make out the lyrics easily and I do appreciate that. I also appreciated the bit of Axl Rose-ish dancing going on onstage. Total industrial metal kicking off the day strong with many theatrically dressed people dancing along right off the bat. A solid way to start day two of the festival.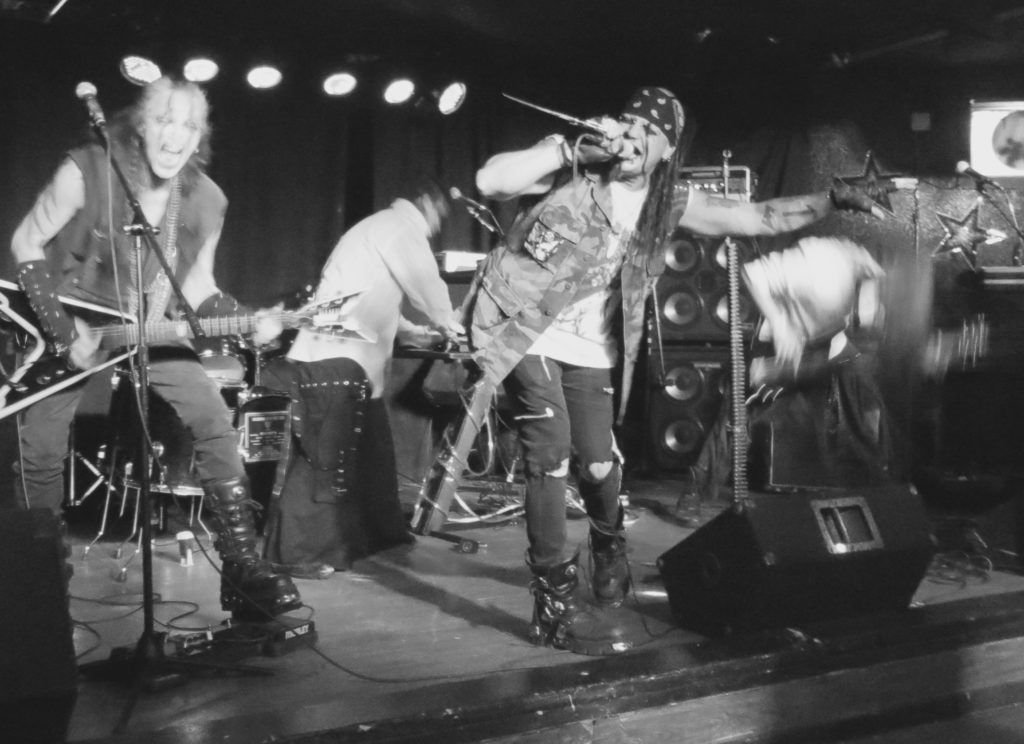 Vain Machine was up next. I enjoyed this Los Angeles-based duo. One could easily see this band opening up for Assemblage 23 or others of that ilk. Danceable with grimy bass, easy-to-catch-onto hooks, and aggressive percussion, the two had the floor moving, albeit after some prodding from singer Omar Quiñones because some of the goths in house were taking their gothiness a little too seriously. Jayke Haven of Faces Under the Mirror spearheaded the dancing movement which others were quick to follow and instantly fell under the spell of Vain Machine's hard synthpop.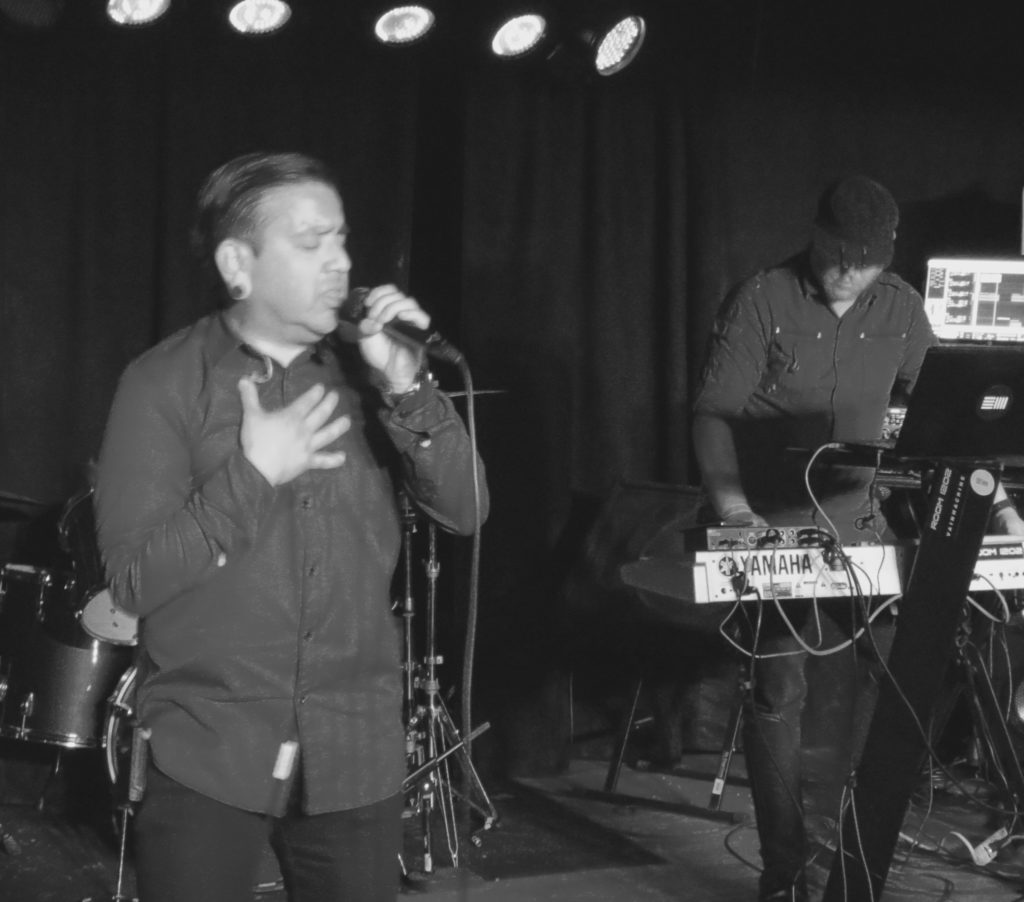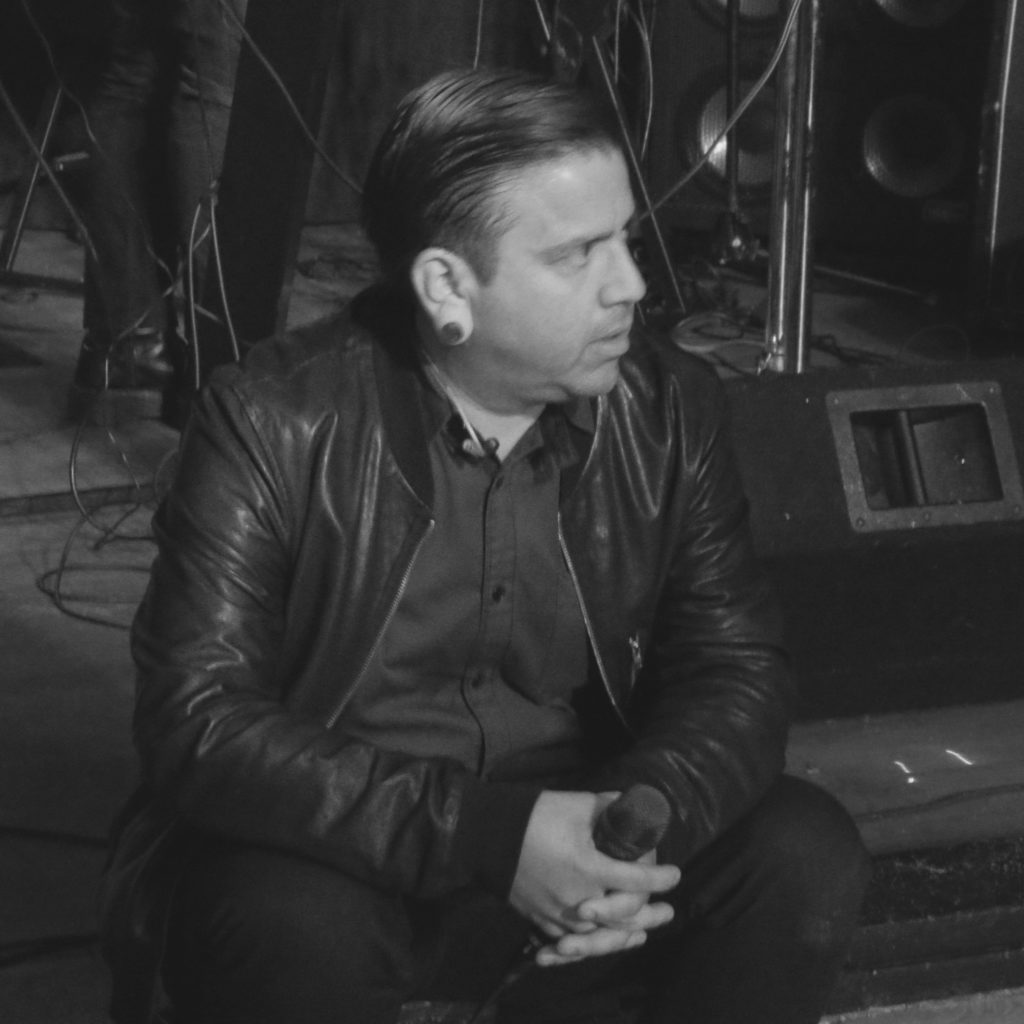 I caught up with Sean Von Helvete from Ritual Aesthetic after their performance and congratulated him on the fact that after 42 years I'd finally sustained permanent hearing damage after hearing their set. Ritual Aesthetic was the loudest band at Goth Fest and that's saying something. There was a sexiness to Sean and Alex's lithe frames as they stood on top of the light boxes at the front of the stage, Alex's hair thrashing in a most metal manner as he shredded on guitar in accompaniment to Sean's in-your-face forceful vocals. You can hear the metal influences in their performance, but Ritual Aesthetic seems much more suited to an industrial audience. There's a beautiful anger and aggressiveness to their live show which is simply arresting. While I left the dancing to the youths in the crowd who could muster up the necessary flailing, I was enthralled by the performance.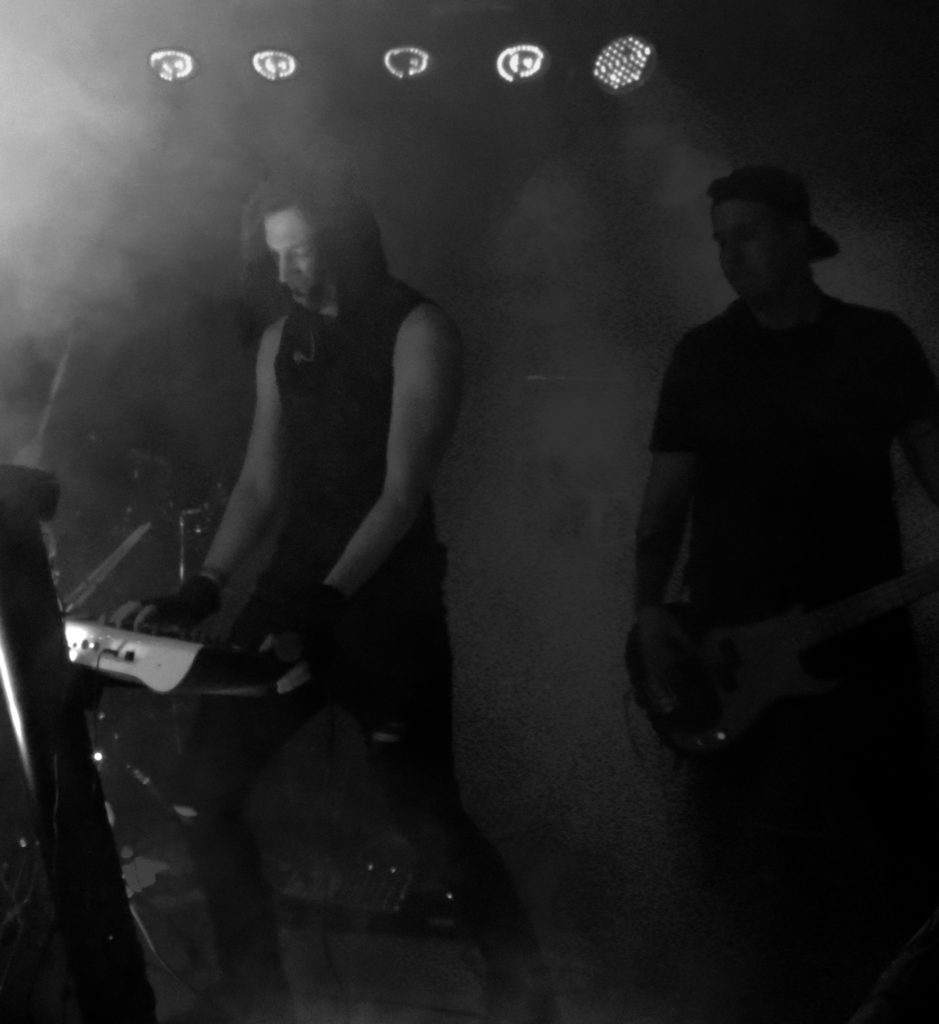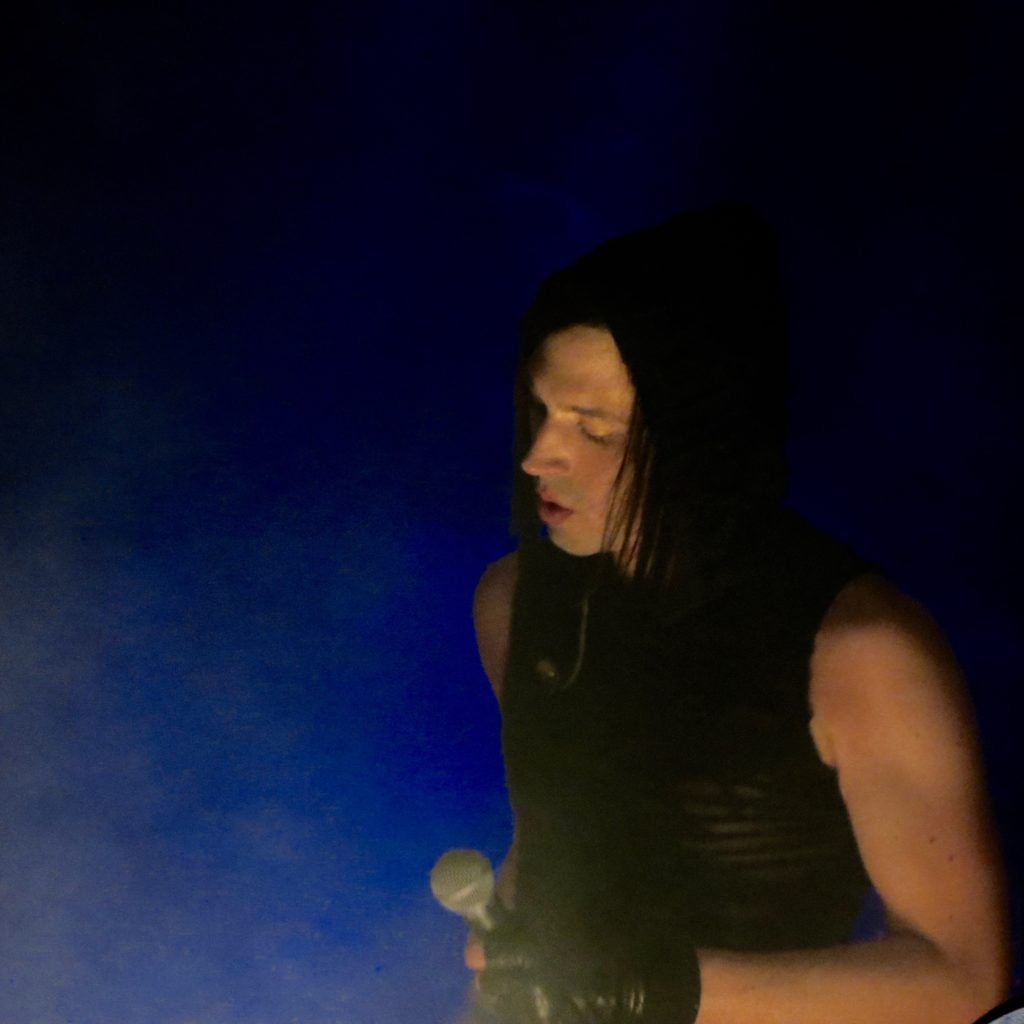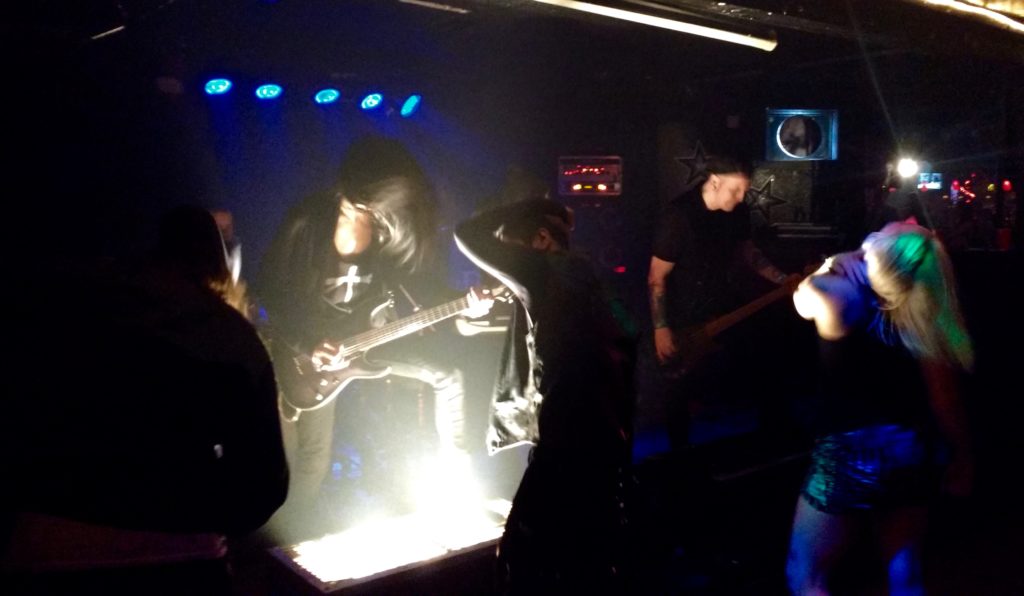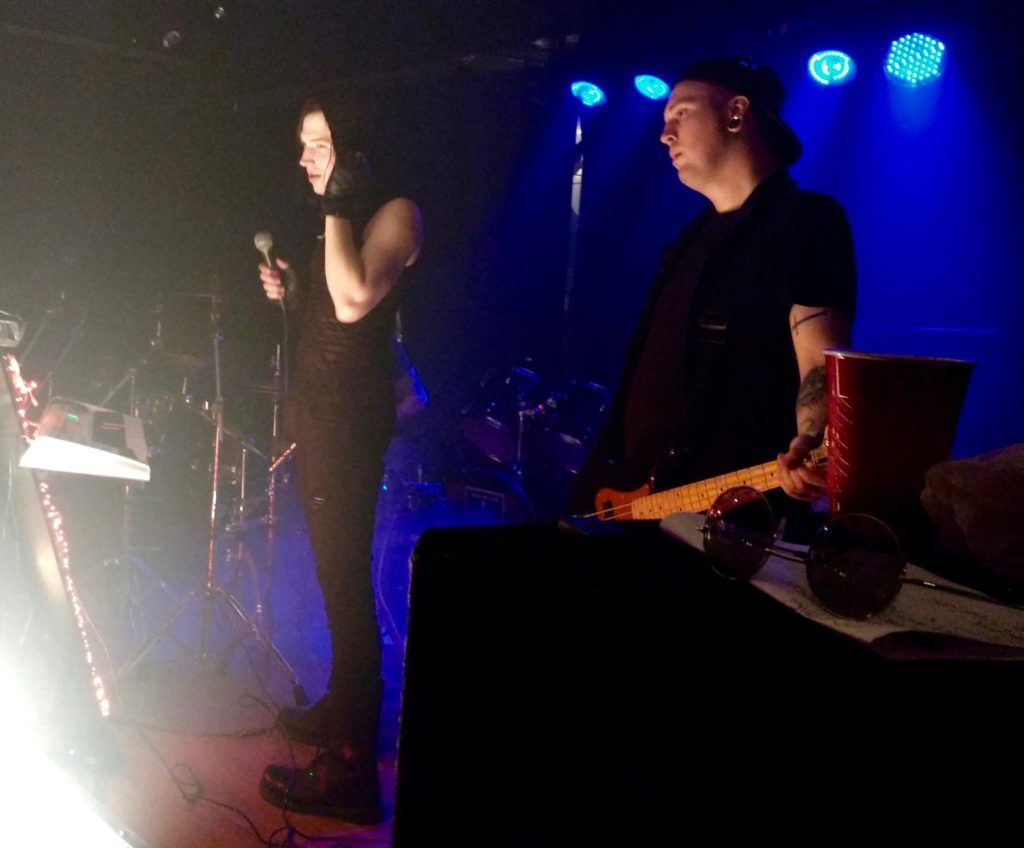 Terrible Tom and The Dingbatz followed Ritual Aesthetic which was a nice piece of scheduling as I'm not sure another industrial metal band would've wanted to follow such a strong performance, and heaven knows I needed a respite from the ringing in my ears. The horror punk Colorado Springs favorites took the stage and haven't left my brain since. Out of everything we heard during the weekend, these were the songs that have stuck with me. They're incredibly catchy and it's easy to see why this band is one of the house favorites. Terrible Tom killed it on drums as frontman Danny Vigilante engaged the crowd while energetically dancing amongst them. There's a monster inside me…I think I gotta go put on their CD while you peep Josh's take on Radio Scarlet and Faces Under the Mirror.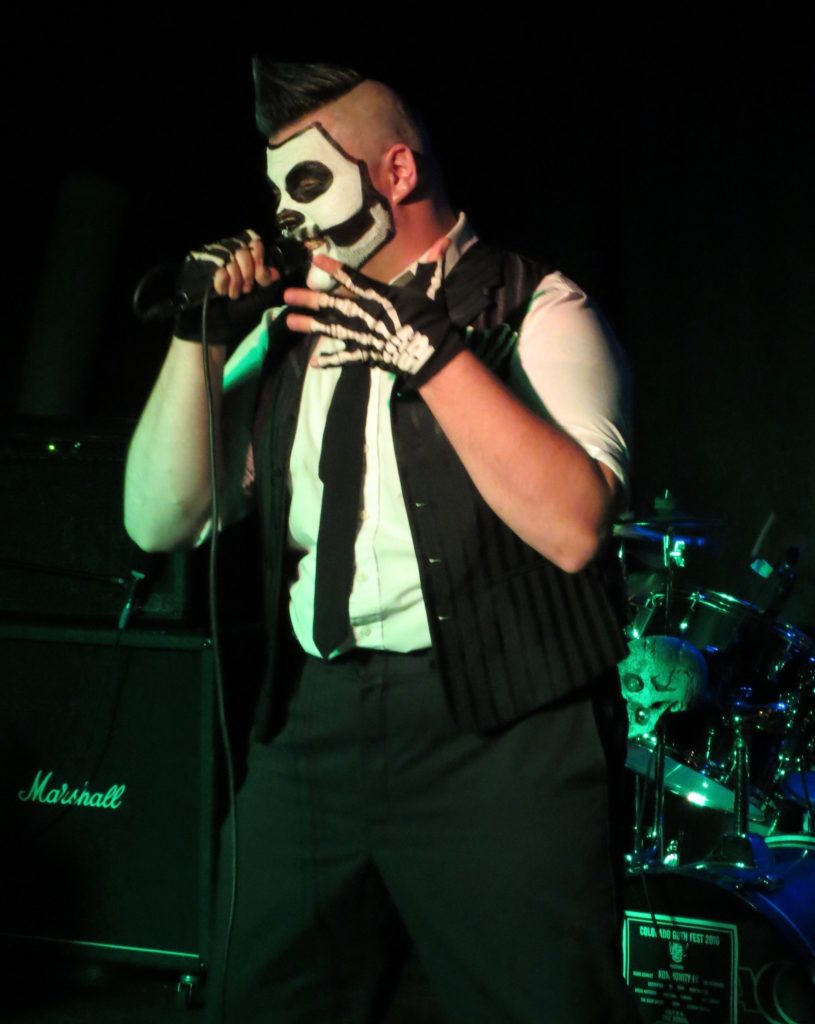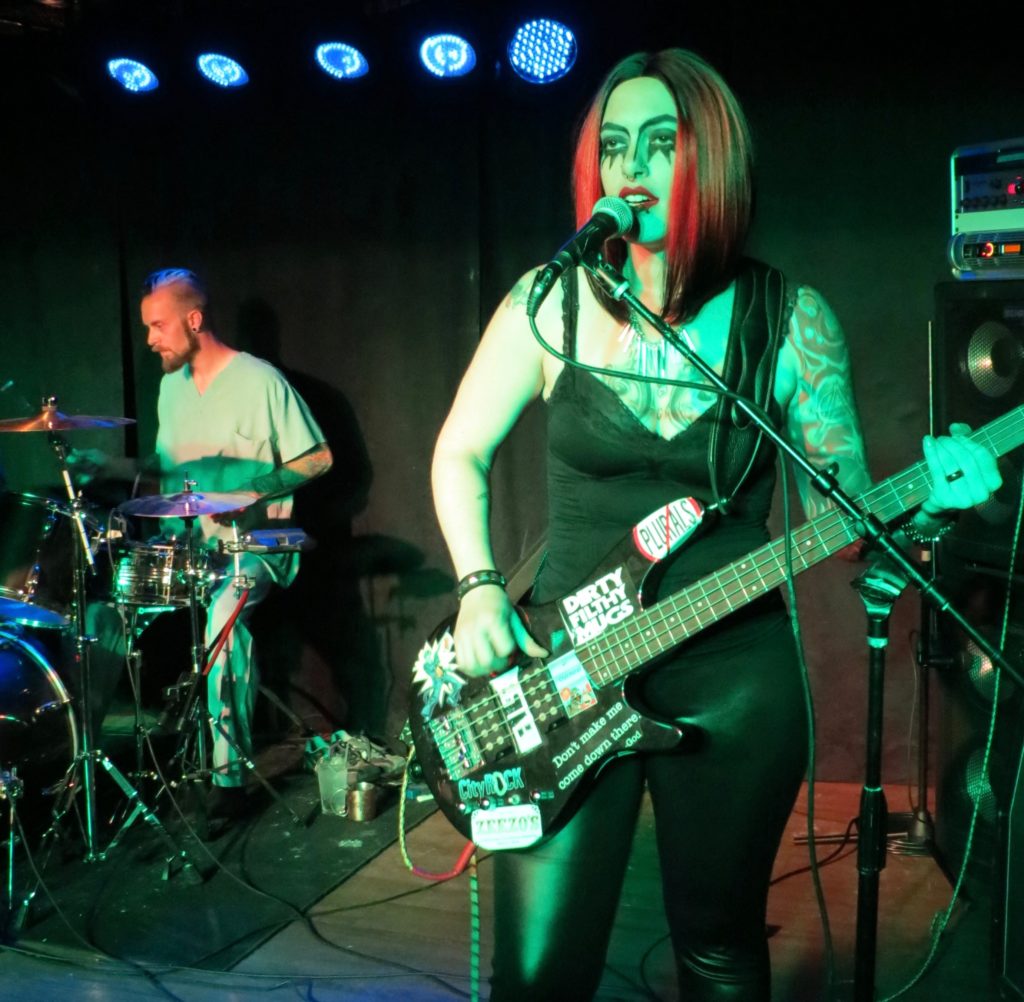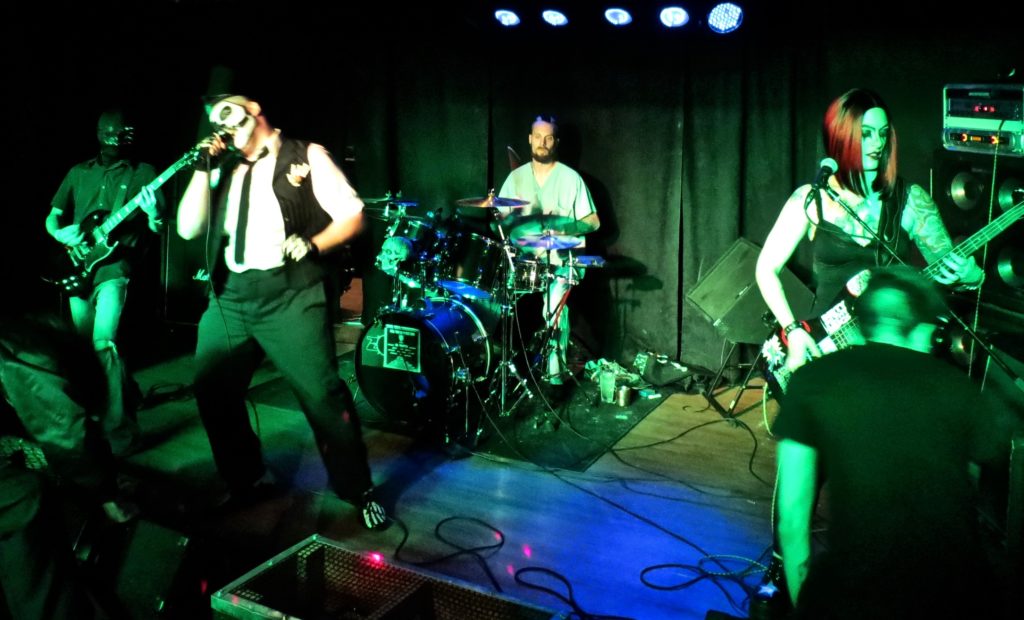 After 12 years of obscurity, Radio Scarlet mysteriously surfaced to the stage. With their wicked history and a bit of patina upon them, these guys fully represented what this fest was all about. They performed until the technical poltergeist sucked them back into the abyss from which they came. Statutory had kept me from approaching the very youthful looking band which was gravely unfortunate. If I had I might have caught a tail from one of the most iconic bands to have ever squirted out of the Rocky Mountain region.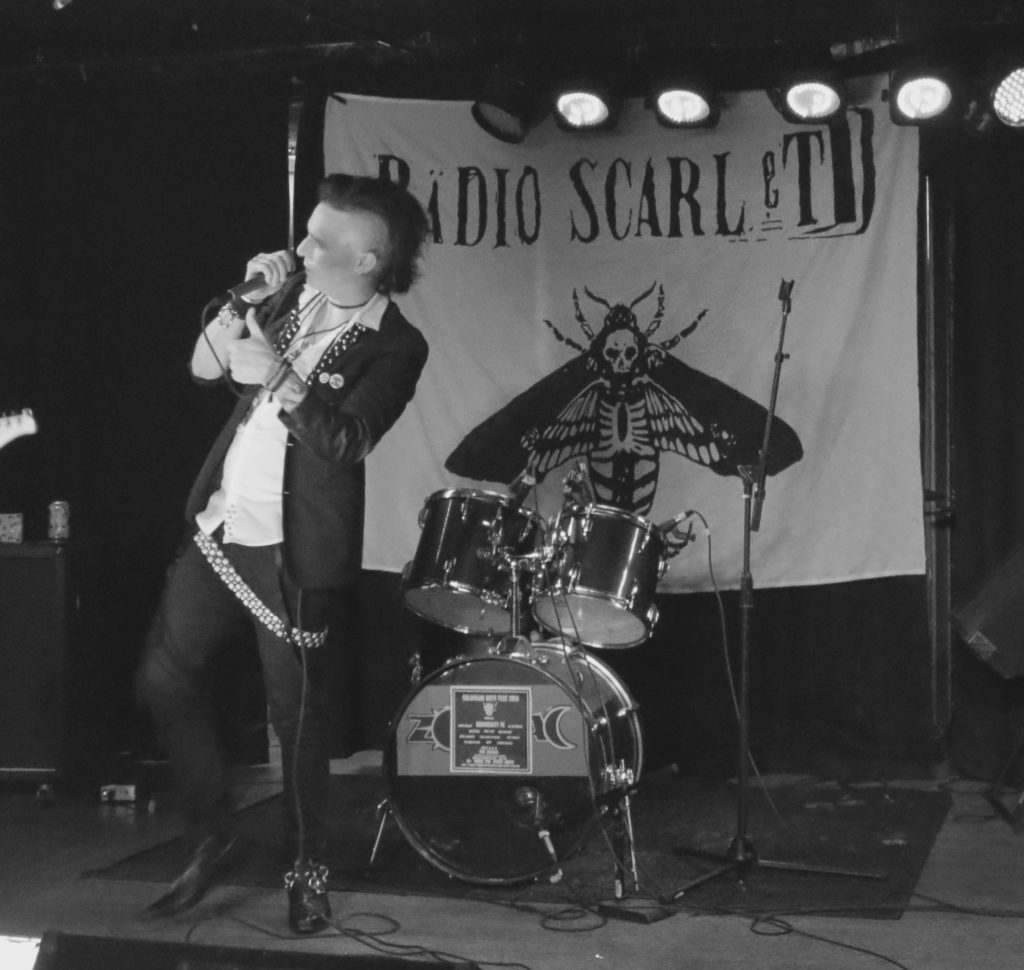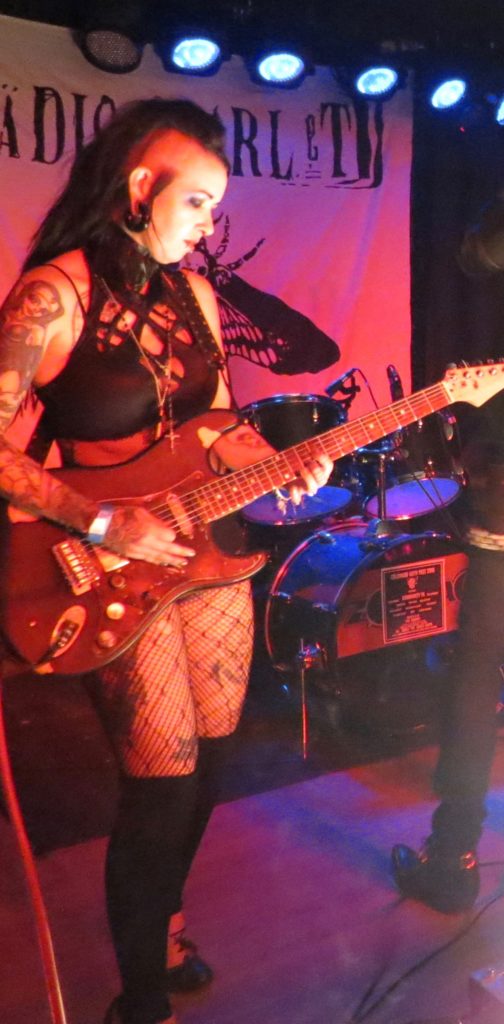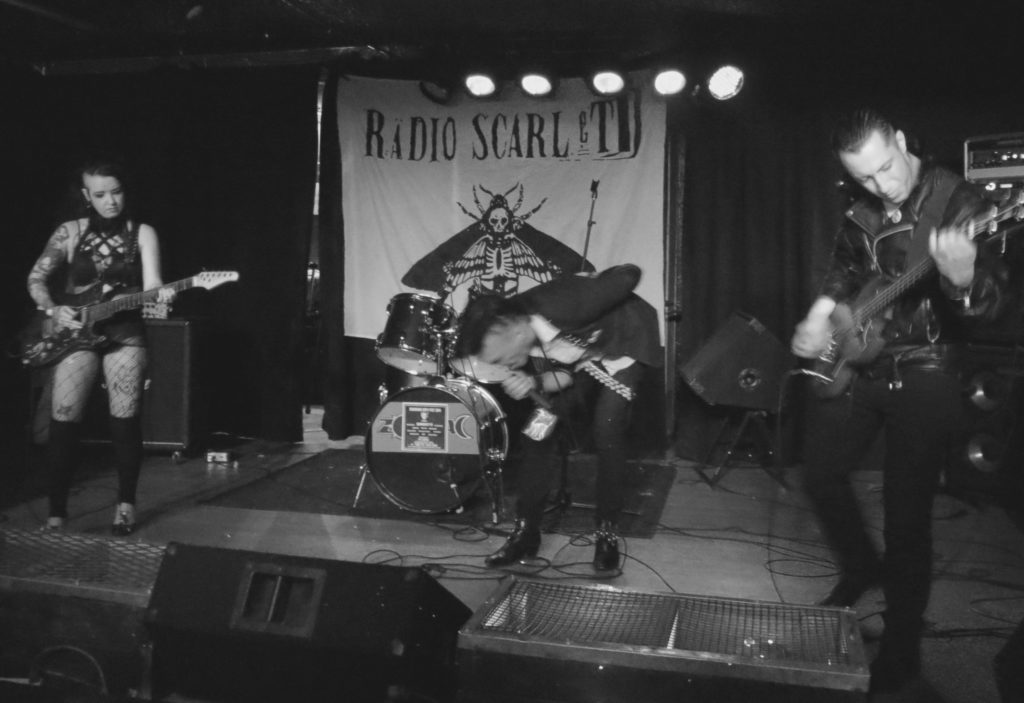 I missed Faces Under the Mirror the previous Saturday at the Marquis Theater due to a bad week cherry-topped with a murdered kitty, gutted and spread out all over the yard. Minus some pussy and a bit shaken, I met Jayke Haven, a nice guy who at the time was eager to perform his craft. Recently complemented by Sko Six, these two sexy fuckers brought the event to a close. With no slowing down at an hour most in the room considered the middle of the day, these guys rocked it past last call and had everyone going for their flasks. I can't even remember getting back to my flophouse that night.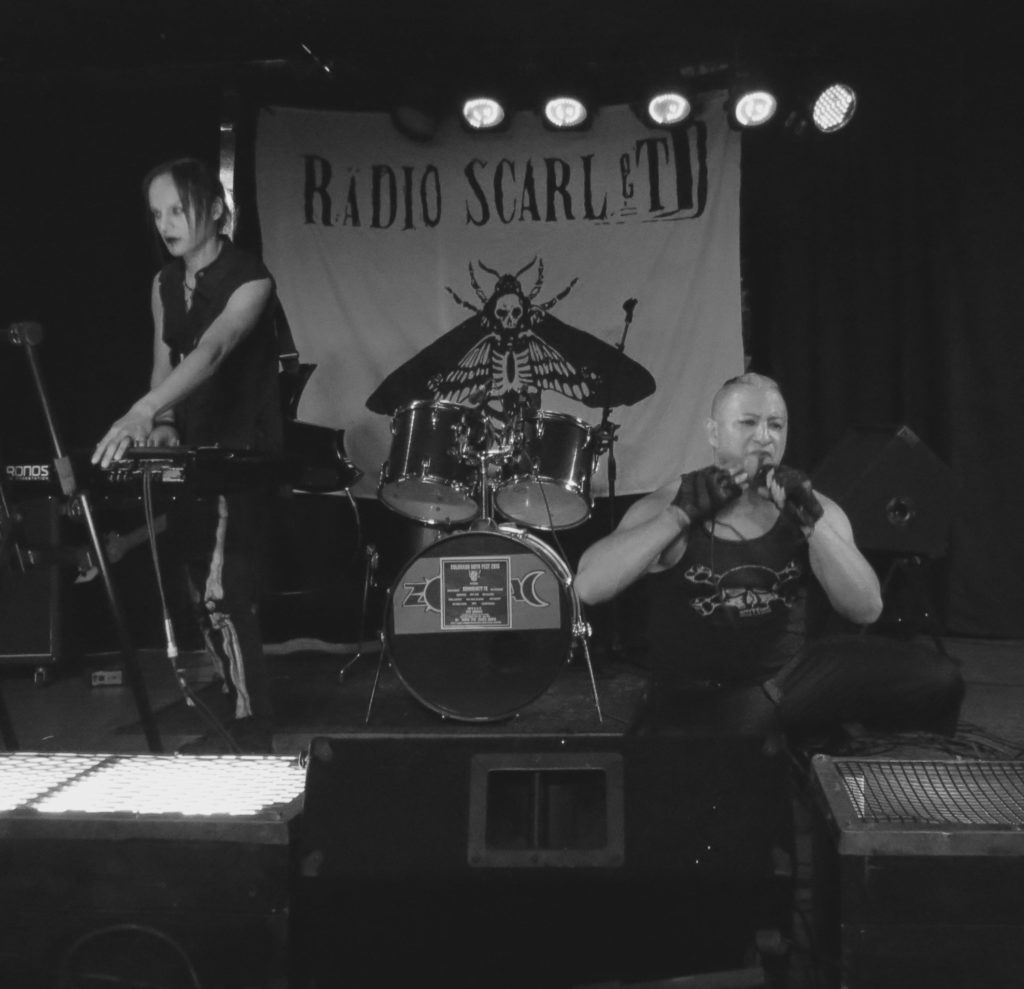 I love Josh's take on Faces Under the Mirror but have to throw this in. A friend came up during their performance and said, "You know, this isn't really my genre, but it makes me want to dance." I've said it before and I'll say it again, one of my favorite things about front man Jayke Haven is watching him dance on stage during a Faces Under the Mirror performance. He works the stage like it's his own private club and it makes me happy. It's synthpop with an edge that's just fun.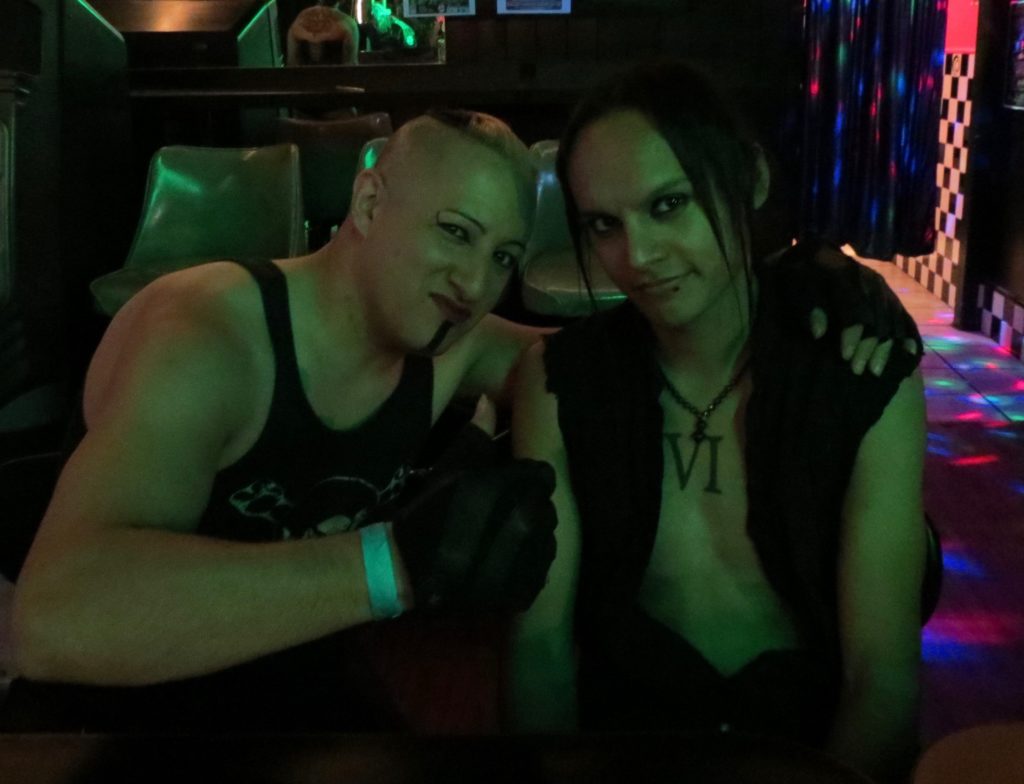 Technical challenges aside, I enjoyed this year's Colorado Goth Fest even more than I did last year. Bartenders that always remembered what you were drinking, the sometimes frantic but always friendly faces of Aaron Hernandez and Matte Black as they took care of the bands, and general vibe of the Colorado Springs crowd made for a pleasant two days and I look forward to seeing what's in store for next year.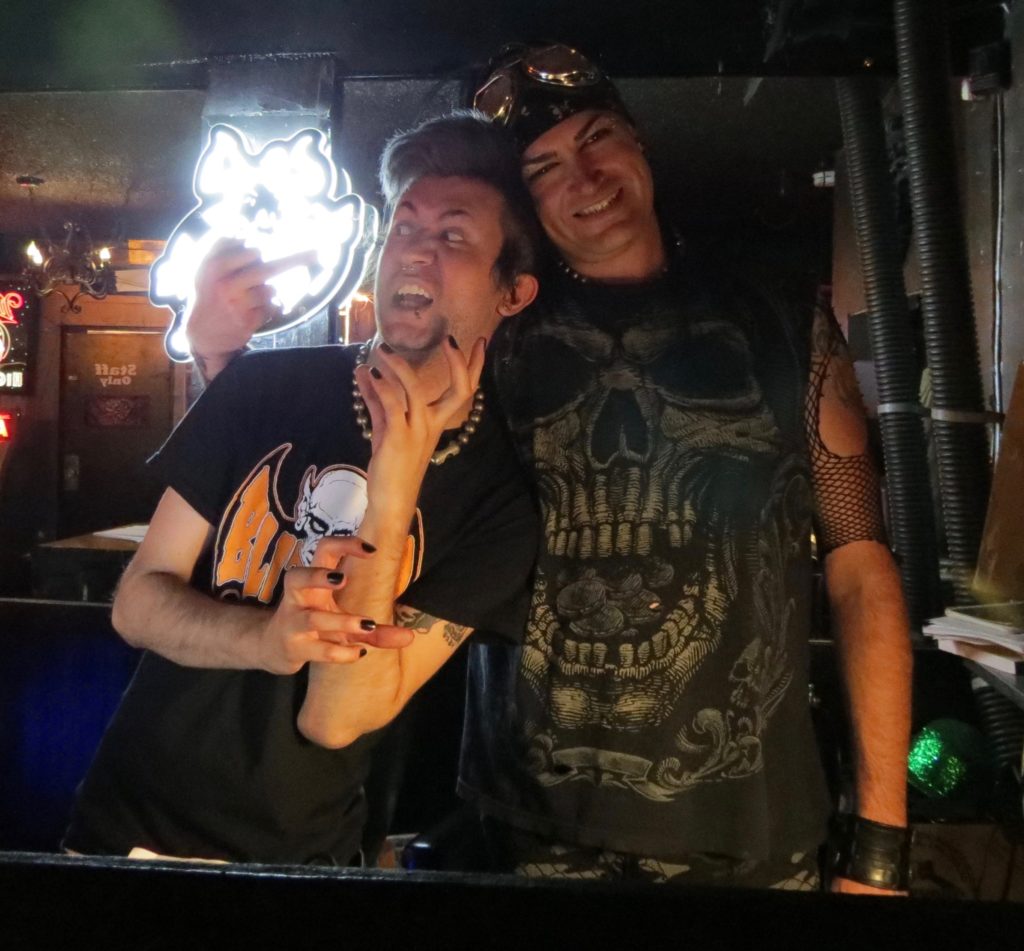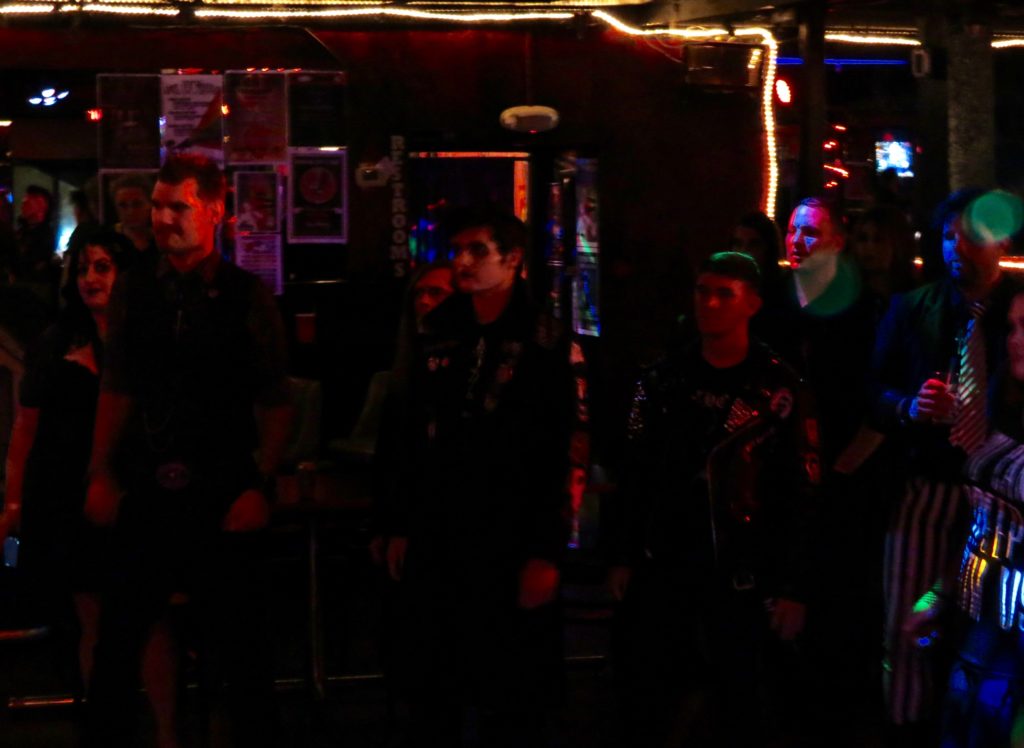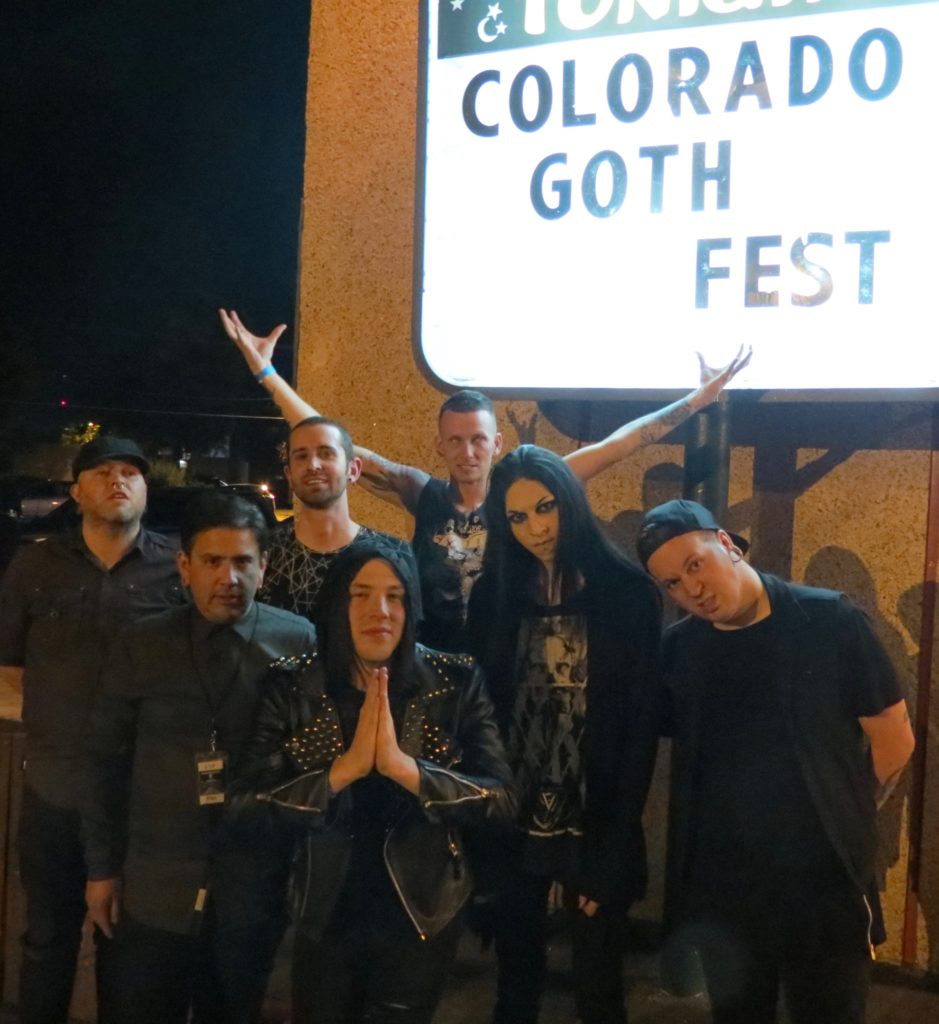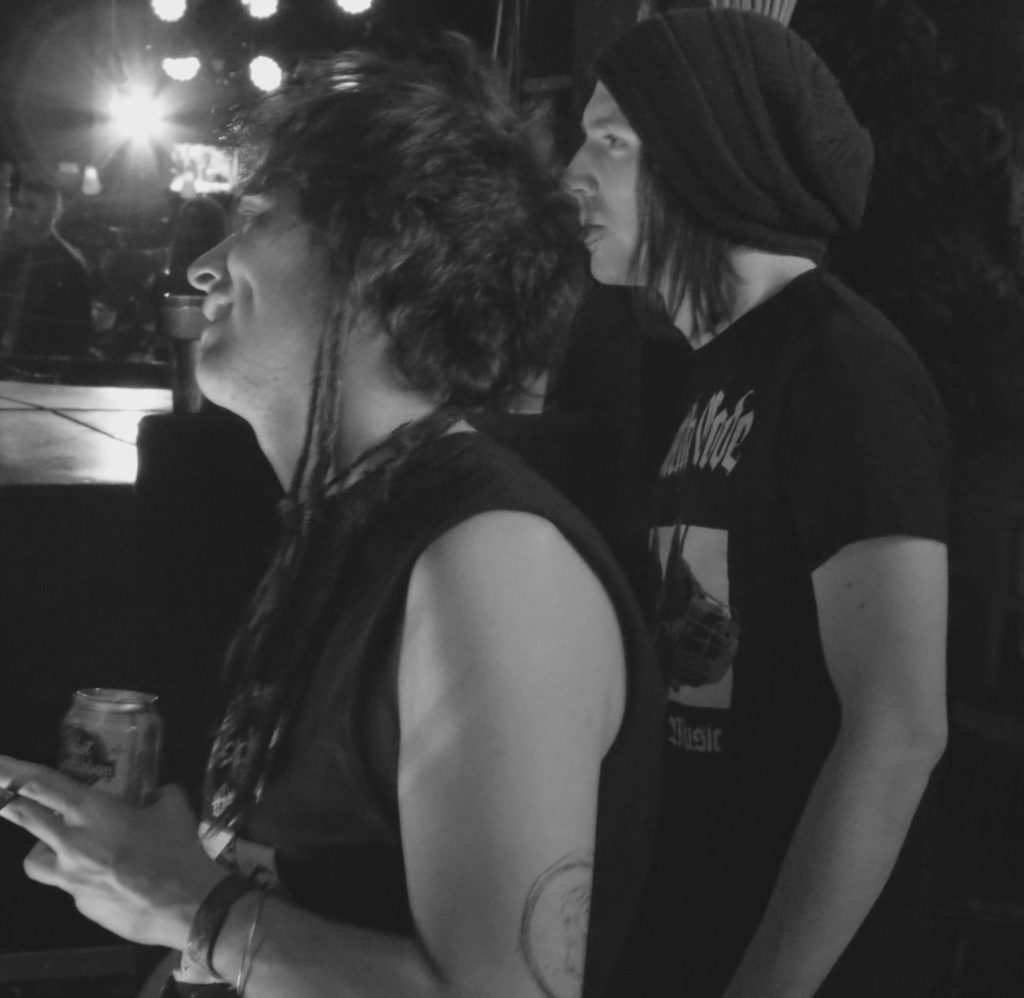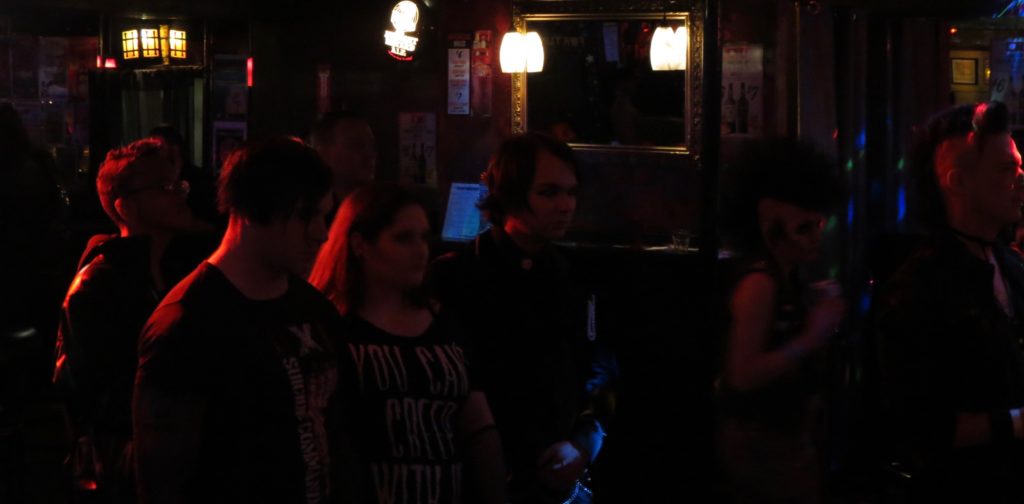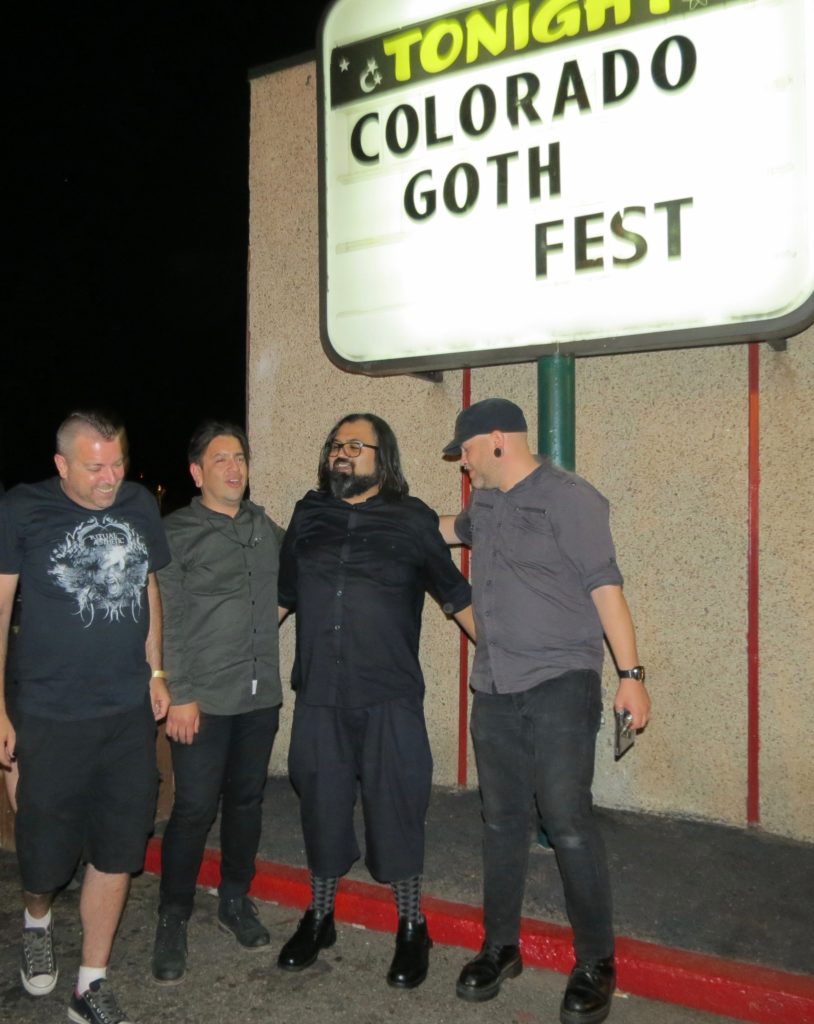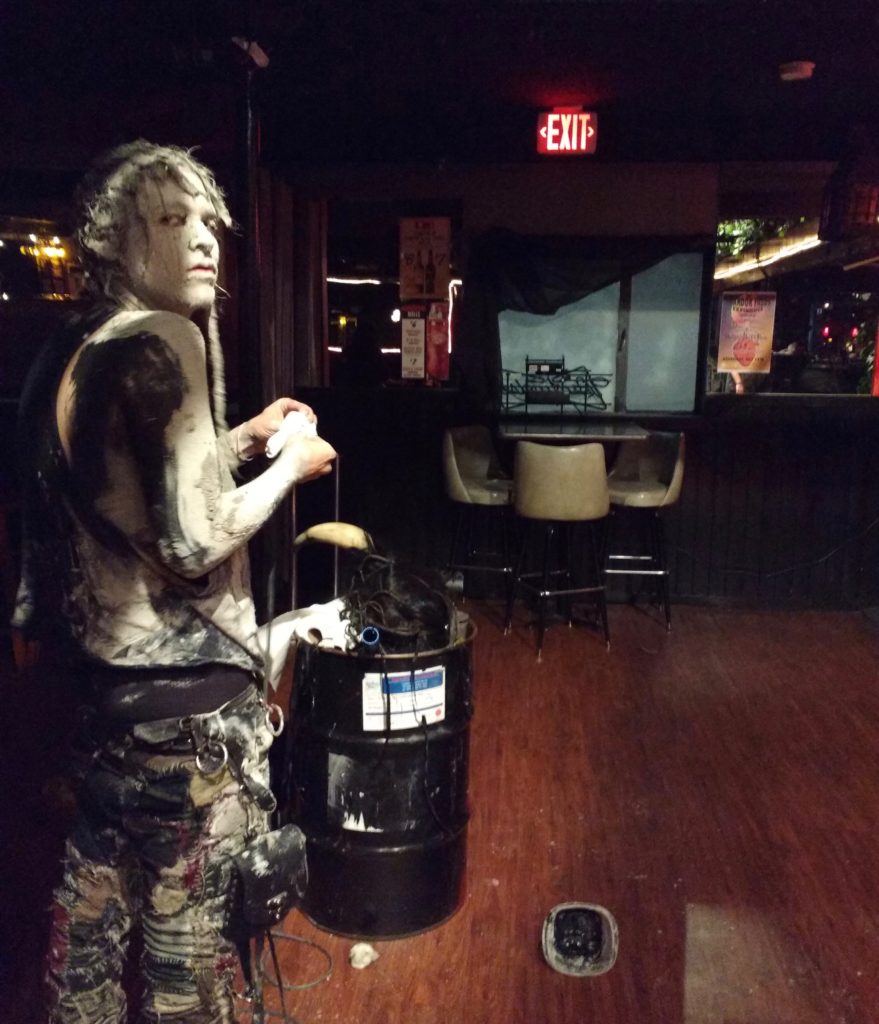 Tags Aaron HernandezColorado Goth FesteHpHEncryptedFaces Under The MirrorFernando AltonagaJosh PotterKommunity FKLithium VandaleMatte BlackPatrik MataRadio ScarletRitual AestheticSarah MartinezSherry RubberSuspension 9Terrible Tom & The DingbatzThe Brain EatersVain Machine
You may also like...