:The Oontzcast: Episode 264 – "Music For Your Bunghole"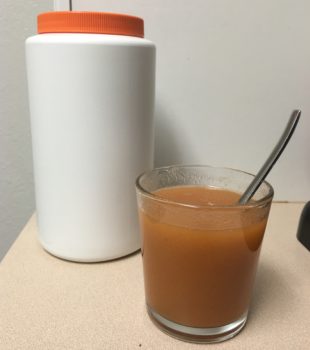 Album of the Month: Circuito Cerrado – Arrhythmia
Release Date: June 17, 2016
Label: Alfa Matrix
Website: Facebook
We have a new album of the month for you all to check out; a big, piling heap of noisy goodness from our friends CIRCUITO CERRADO, a side project of C-LEKKTOR frontman Markko B. Listen, love it (or hate it, your choice), and as always support the artist by buying their shit!
Sometimes verbal diarrhea must be stopped! But only when it's replaced with MORE MUSIC! Yes, that's right, an ALL MUSIC episode with 20 tracks to satiate your evil souls.
I'm sure you've all noticed that Oontzcast hasn't been as regular as grandma on Metamucil, but we assure you that there is something HUGE in the works and it will all be well worth it. More details to come soon! Until then, keep your ears perked and your butt holes tight; there are amazing things coming your way.
Track Listing:
01. Circuito Cerrado – 8 Bit Bitch (Avarice In Audio Remix)
02. Advance – Calm Before the Storm (Biomechanimal Remix)
03. Avarice In Audio – Anthracite Nights (blackened remix by Alien-Nation)
04. Colony 5 – Knives (Head-Less Remix)
05. Rot On The March – Cascade
06. Perpacity – In This Heaven
07. Krebs – Desire (Ft. Dollface)
08. Presence│of│Mind – Chasing Waterfalls
09. Nature of Wires & CountessM – Don't Let the Vultures In
10. STRVNGERS – Dressed to Kill
11. Panic Lift – Finally What You Wanted (Savior's Extended Mix)
12. Circuito Cerrado – Liebe macht blind (Antythesys Remix)
13. Information Society – Get Back (DeathProof Remix)
14. PIG – The Diamond Sinners (The tweaker Remix)
15. Cyborgs On Crack – Hypno (Tekno Body Mix)
16. Noise Unit – In Vain
17. Red Lokust – The Judgement Chamber
18. Prozium – Lay My Vengeance
19. Circuito Cerrado – Hard As Fuck
20. Ron Cannon – Blade Of Fury
Tags AdvanceAlfa MatrixAvarice In AudioCircuito CerradoColony 5Cyborgs On CrackElectronic SaviorsInformation SocietyJaymie BurzetteKrebsNature of Wires & CountessMNoise UnitPanic LiftPerpacityPIGPresence│of│MindRed LokustRon CannonRot On The MarchSTRVNGERSThe OontzcastYvette Arambula
You may also like...