:Dark Delights: Moses. J. Moseley (The Walking Dead)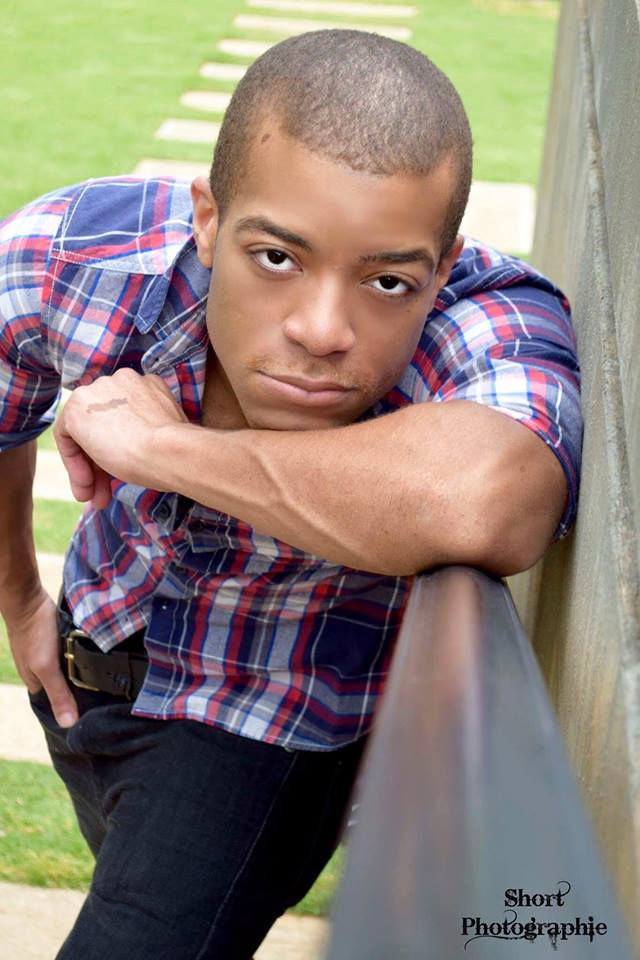 Dark Delights with Ladyaslan Presents:
Moses J. Moseley – Actor
Ladyaslan: Welcome, Mr. Moseley. Thanks for joining me here on Dark Delights. What should my readers, aka Babybats, know about you?
Moses J. Moseley: I love all of my supporters and am honored to be doing this interview.
Ladyaslan: What inspired you to pursue modeling and acting?
Moses J. Moseley: Losing weight and the kindness of strangers inspired me to pursue my career.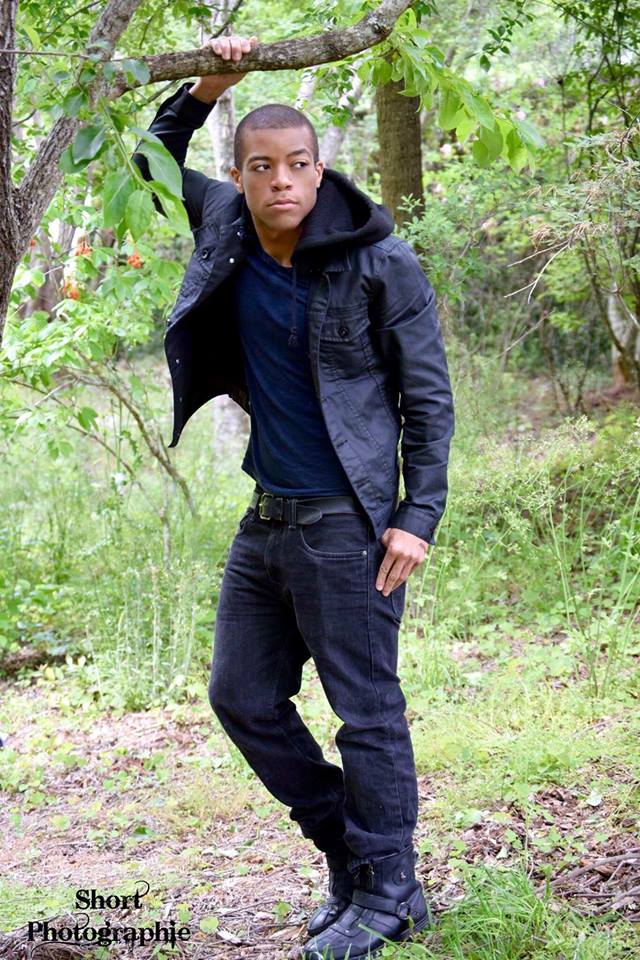 Ladyaslan: Summarize your different looks in movies in one to three sentences as if you were speaking to someone unfamiliar with your work.
Moses J. Moseley: Any given day I can be alive, dead or something in between [laughs]. My versatility is typically dictated according to my heartbeat.
Ladyaslan: How did you come upon the role on The Walking Dead as Mike AND "Pet Walker"; did you know you were auditioning for The Walking Dead? Did you, or do you, read the comics? How does it feel to be part of such an amazing "walker" family?
Moses J. Moseley: I randomly submitted my photos to the casting department and I was contacted two weeks later and they told me they had a position open and I accepted it not knowing what or who it was for. I was just starting out with my acting and wanted to get any part I could. I did not read the comics beforehand. It's an honor to be a part of such a diverse group of amazing people.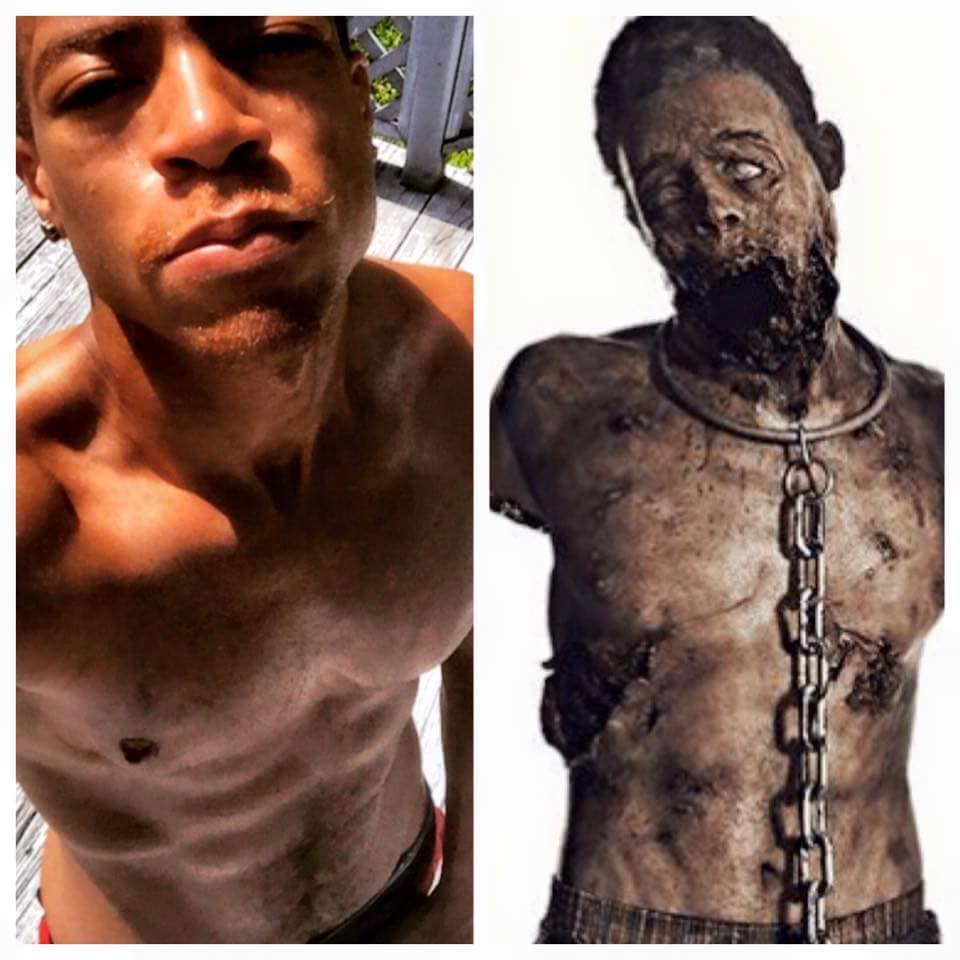 Ladyaslan: How did you happen upon The Hunger Games: Catching Fire (District 11 Citizen)?
Moses J. Moseley: I was sent the information from the casting company and I just sent them my information and they offered me the part.
Ladyaslan: What do you prefer, stage work or film work, and why?
Moses J Moseley: I prefer film work mainly because stage you have to be very over the top insistent. I prefer telling a story with my eyes.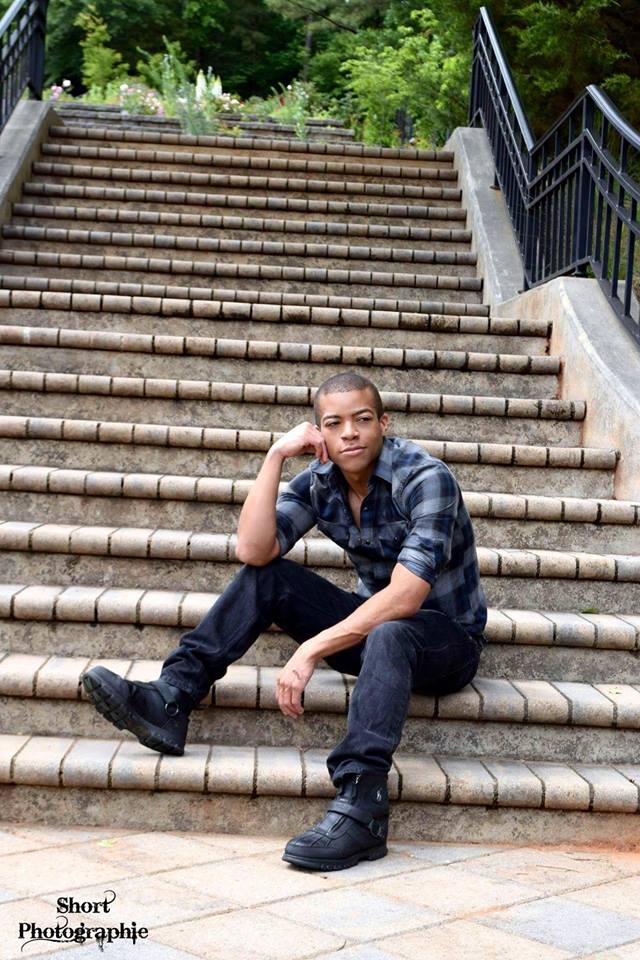 Ladyaslan: What is your newest movie, Doll Murder Spree by Reyna Young, about? How did the audition go?
Moses J. Moseley: It's about a group of college student staying in a haunted house for a school assignment. They basically have to make it through the weekend in order to get a passing grade. When they get there they find out more is going on than what they think. I actually got the part after meeting Reyna at a convention. She told me I would be perfect for the part of Jeremy and I accepted it.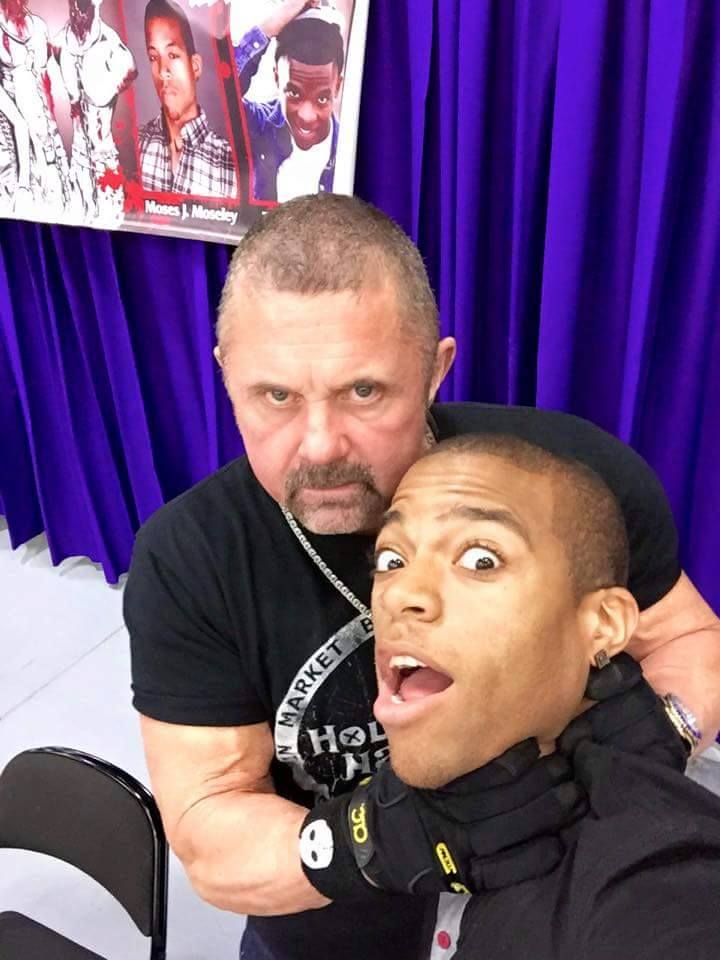 Ladyaslan: What was your motivation for Descending? Did you get to work with Alex Vincent (Andy Barclay from Child's Play I and II)? Tell us a little about the movie and when to expect its release.
Moses J. Moseley: I'm scheduled to shoot the Descending this September in Ohio. I am definitely looking forward to working with Alex Vincent; I've been a fan of his since I was a kid. The movie is about a team of vampire hunters attempting to rid the world of all vampires. That's all I can say for now [laughs].
Ladyaslan: What are the three words that best describe you?
Moses J. Moseley:  Humble, determined, and ambitious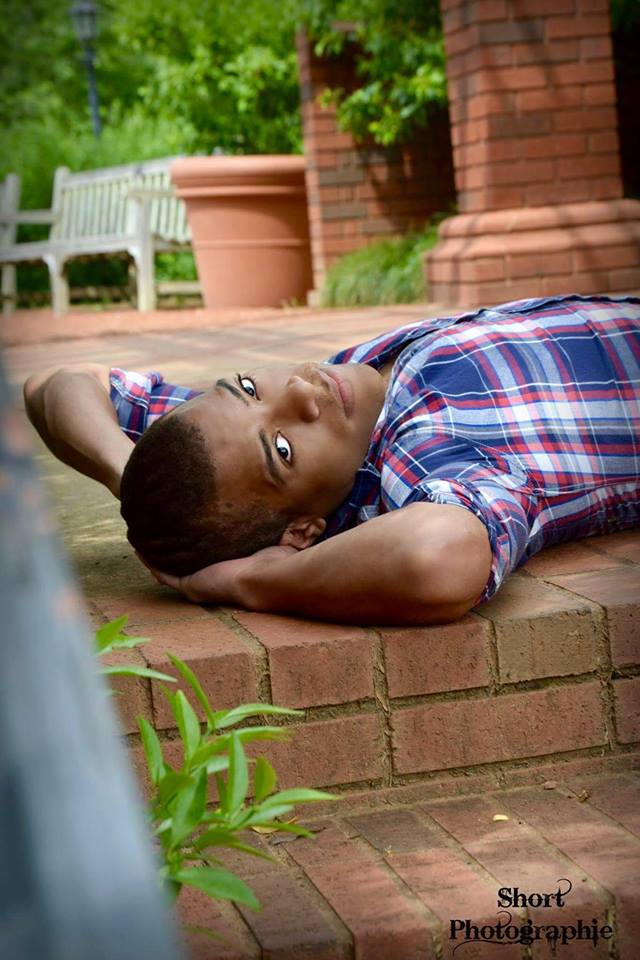 Ladyaslan: If you were given $1,000,000 to donate to the charity of your choice, which one would you choose?
Moses J. Moseley: I'd choose March of Dimes.
Ladyaslan: I love music, and I'm always interested in the musical tastes of my friends. Tell me your five favorite songs.
Moses J. Moseley:
"Lithium" – Nirvana
"Ambitions of a Rider" – 2Pac
"The Prayer" – DMX
"Return of the 'G'" – Outkast
"Times Like These" – Foo Fighters
Ladyaslan: If you were cryogenically frozen, what's the furthest point in time you'd like to be revived?
Moses J Moseley: Year 2200
Ladyaslan: Last but NOT least, where can my readers/#Babybats get more information on you?
Moses J. Moseley: Official Website │Instagram │Twitter │Facebook
**About Ladyaslan: She is a published gothic poet and horror erotica novelist. Ladyaslan's second book was recently released on Amazon.com, Barnes and Noble, and other established book retailers internationally. Check out Lipstick & Absinthe and her other books at the link below:
Official Website: http://www.lipstickandabsinthe.com/
You may also like...