:Dark Delights: Blake Best – Freddy Krueger Expert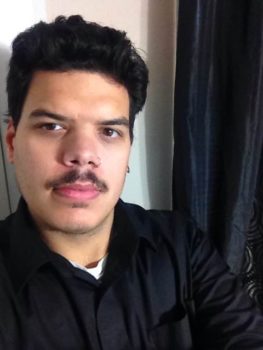 Dark Delights with Ladyaslan Presents
Blake Best – Writer/Composer
Ladyaslan: Welcome to Dark Delights Mr. Best and thank you for taking the time out of your busy schedule to chat with me! Please share a bit about yourself and your crafts.
Blake Best: Thank you for having me! I am a writer, specifically in the horror genre, and a composer.
Ladyaslan: How long have you been a writer?
Blake Best: As long as I can remember! I published my first piece as a ten-year-old child, an informal essay on the famous "Loch Ness Monster." That was when I realized I wanted to be a professional writer.
Ladyaslan: You're writing a novella, Razor's Edge, based on one of the most successful horror franchises in history, the A Nightmare on Elm Street films. Freddy Krueger is one of the most popular monsters in horror cinema. The approach you're taking is unlike any other and has gained the attention of Nightmare fans worldwide. What is it about your novella that is so compelling to the fans?
Blake Best: What has compelled the fans is the story I tell, which is the origin story of Freddy Krueger. Over the years, bits and pieces have been revealed throughout the films, television series, and comic books, but a complete story has never been told. Fans of the films have been clamoring for the complete origin of Freddy Krueger since the first film was released in 1984. In writing this novella I feel that it delivers exactly what the fans have been asking for.
Ladyaslan: Summarize your book in one to three sentences as if you were speaking to someone unfamiliar with your books and their topic.
Blake Best: The origin of a child killer that evaded conviction and was murdered by a vigilante mob of grieving parents and law enforcement officials. His murder allowed him to come back as a supernatural monster that used nightmares to dispatch the next generation of victims.
Ladyaslan: The book is trending all over social media and the attention you're receiving is impressive. How has the notoriety affected you? There's also a petition that is being started online in support of your novella. Can you discuss that?
Blake Best: It's been such an amazing experience. I get messages every day from fans of the films telling me how grateful they are, how excited they are to read this story that has been years in the making. Andy Mangels, who wrote the comic series for Innovation in the early 1990s, contributed to my novella. It's quite an honor to be called the "Freddy Krueger expert" by someone who was one of my favorite writers when I was growing up! The petition was started by Fear Front Publishing, who I am signed with. They contacted Warner Brothers in an effort to help me obtain licensing rights for the A Nightmare on Elm Street property, which they acquired when they purchased New Line Cinema. Fear Front is taking great care of me and I'm thrilled to be a part of their team of writers.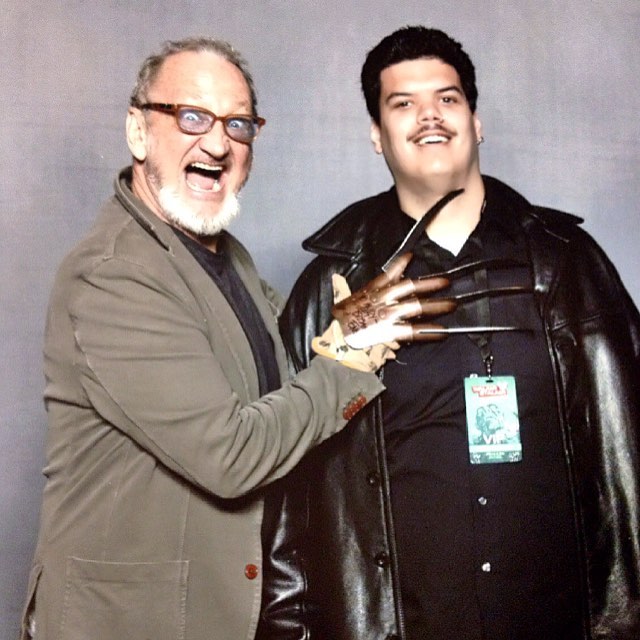 Ladyaslan: How is your book relevant in today's society?
Blake Best: Crimes against children still happen to this day, as does vigilante justice. I'm not glorifying these crimes, but I am acknowledging they still exist. I think the fact that someone like this could live next door to you is truly frightening.
Ladyaslan: What do you find most appealing about the horror genre?
Blake Best: What I find most appealing about the horror genre is that it is represented so heavily in the media, whether it be books, clothing, films, TV series or toys. There's never a shortage of horror related products. Another thing I find appealing is that there's so much versatility in horror, so many options. There's something out there for every type of horror fan.
Ladyaslan: I see you also compose for independent film and various other projects. What can you share with us about your latest projects? How long have you been into composing and your own band A Life Below Zero?
Blake Best: I compose a lot of ambient, ethereal pieces. I believe that the right type of music can only make a horror film or TV series better. I've been composing since I learned to play the guitar. A Life Below Zero is on hiatus right now because our lead vocalist is deployed in the Middle East, so I'm focusing on doing music for film projects at the moment. We have a hit single called "Lessons Learned on Impact" available on our Facebook page.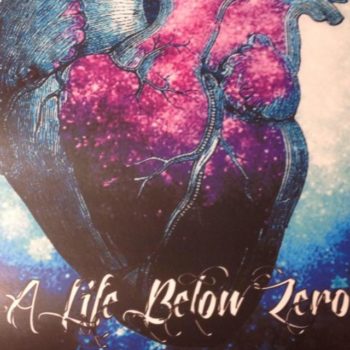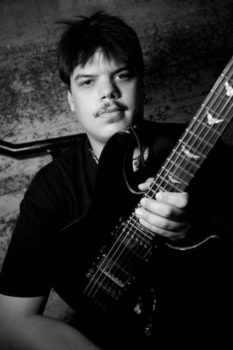 Ladyaslan: What other creative endeavours do you enjoy?
Blake Best: I enjoy drawing, video games (my favorites are the Resident Evil series), and cooking.
Ladyaslan: What is the last concert you attended? Did you enjoy it?
Blake Best: Breaking Benjamin on their Phobia tour in 2007. It's been a while since I've been to a concert! Yes, I enjoyed it. They were just as amazing live as they are on their albums
Ladyaslan: What is one work of art you wish you had produced, and why?
Blake Best: "The Persistence of Memory" by Salvador Dali. The whole idea of time distortion is so striking to me.
Ladyaslan: You are offered, free for one year, the use of either a customized, fully staffed jet (say a Bombardier Learjet 40XR), or a fully-staffed luxury yacht (perhaps a 150-foot vessel built by Palmer Johnson). Which do you choose?
Blake Best: I'd choose the yacht, simply because I've seen how instruments have been treated in luggage. It's horrifying.
Ladyaslan: Do you have an existing website or blog? If so, please provide.
Blake Best: I have several types of social media and a blog.
Facebook  Twitter
Blog: www.seeingredandgreen.wordpress.com  (This was a self-published essay with interviews.)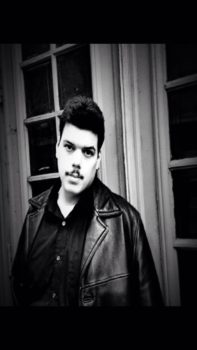 * About Ladyaslan: She is a published gothic poet and horror erotica novelist. Ladyaslan's second book was recently released on Amazon.com, Barnes and Noble, and other established book retailers internationally. Check out Lipstick & Absinthe and her other books at the link below.
Official Website: http://www.lipstickandabsinthe.com /
Tags A Nightmare on Elm StreetAnitra DeLorenzoBlake BestDark DelightsLadysaslan
You may also like...