:Concert Review/Interview: InAeona, Kill Minus Nine, Faces Under the Mirror, Blakk Mantra – July 2, 2016 – Denver, CO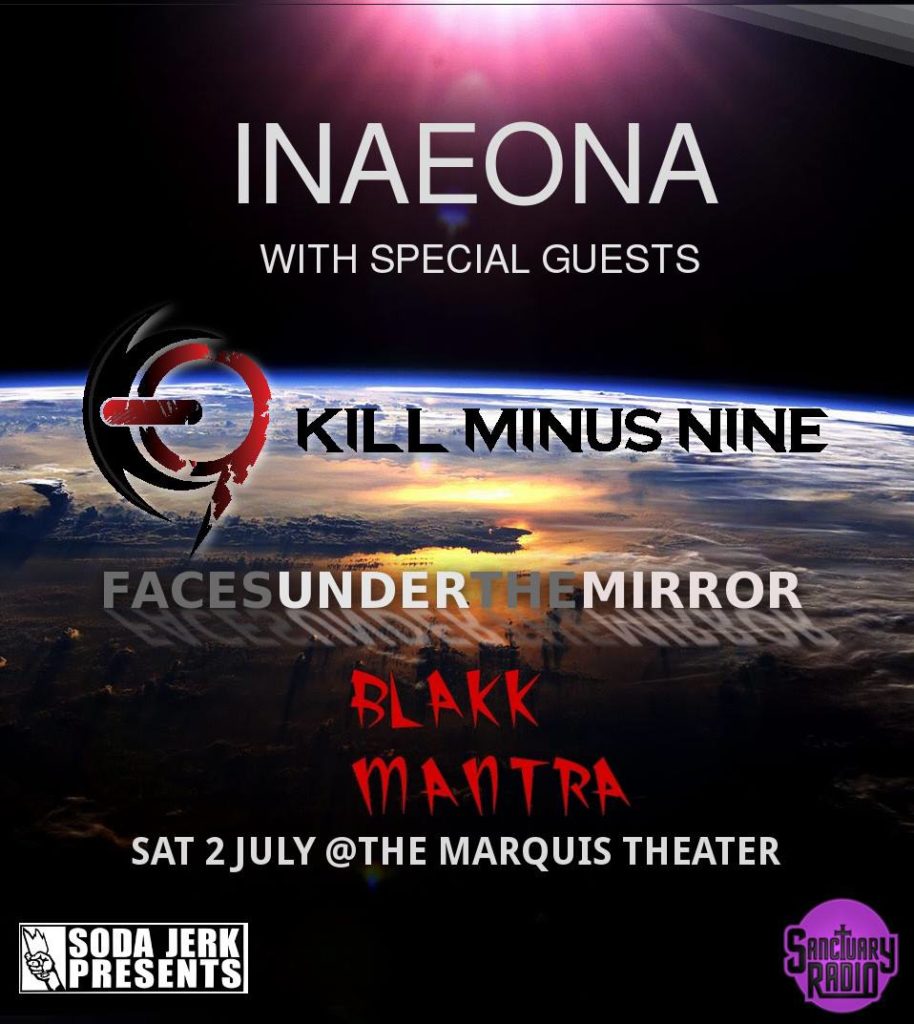 InAeona, Kill Minus Nine, Faces Under the Mirror, Blakk Mantra
Concert Date: July 2, 2016
Venue: Marquis Theater
Location: Denver, CO
Review by Sarah Martinez
Photos by Fernando Altonaga
When I was a teenager I'd be first in line to a venue an hour before the doors opened to try and get a coveted spot next to the stage to catch my favorite band. I'd sit through a lot of garbage just so I could be within spitting distance of my favorite performers when they came on hours later. As I got older, I stopped that practice, preferring to spend my time pre-gaming it with friends or kickin' it at home with the cat. In the past year, in an effort to bring COMA readers the full experience of every show we attend, we've made an effort to be at least on time to every gig so all bands playing get a fair review.
On this night, I'm glad we made it to the Marquis early. Openers Blakk Mantra aren't a band that I would've set out to see but if you're a fan of thrash metal, I'd recommend catching one of their shows. They've already toured both coasts and seem to be relatively easy to find around town. The band looks, and more importantly, sounds proper and even those who aren't metal fans will find their stage presence engaging. Hell, by the end of it I wanted to twirl my head around to every song. Cardboard cut-out Storm Troopers flanked the stage with Blakk Mantra t-shirts that had the best looking artwork we saw that evening.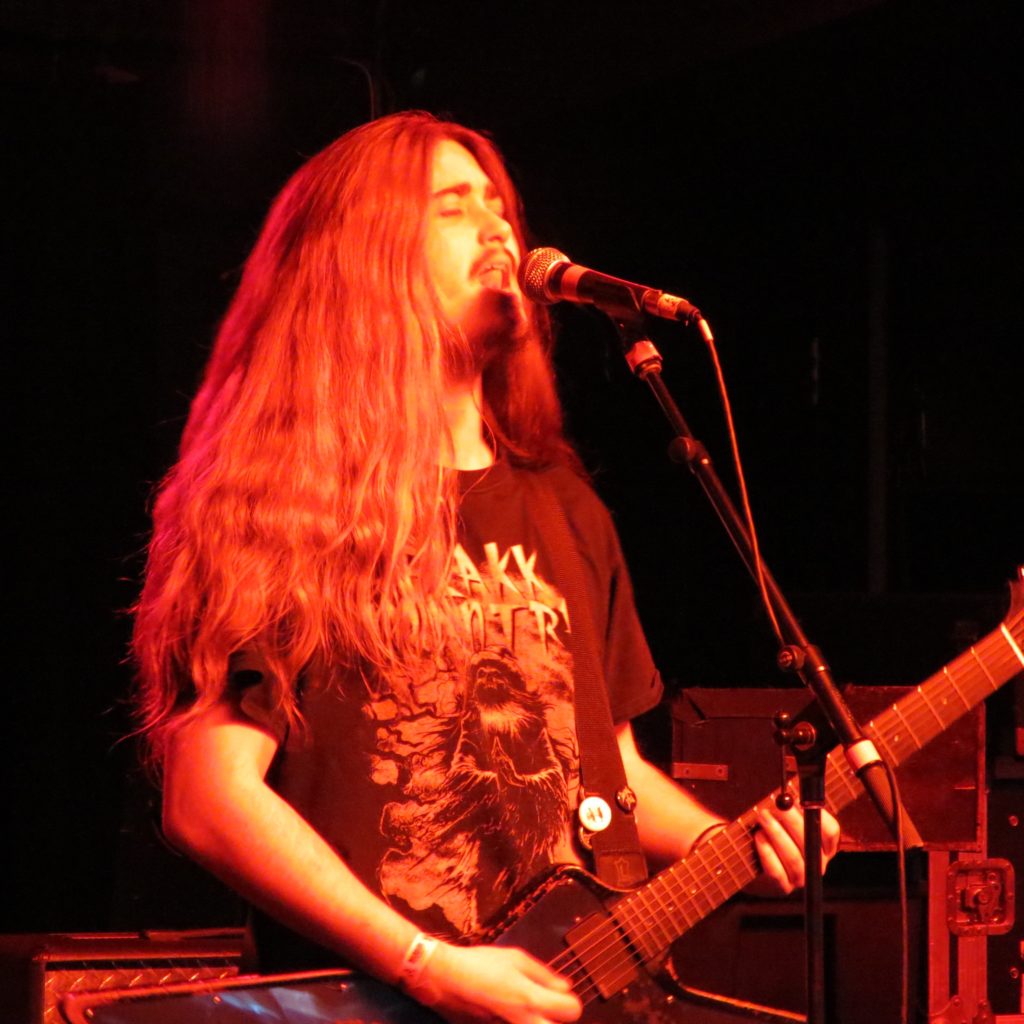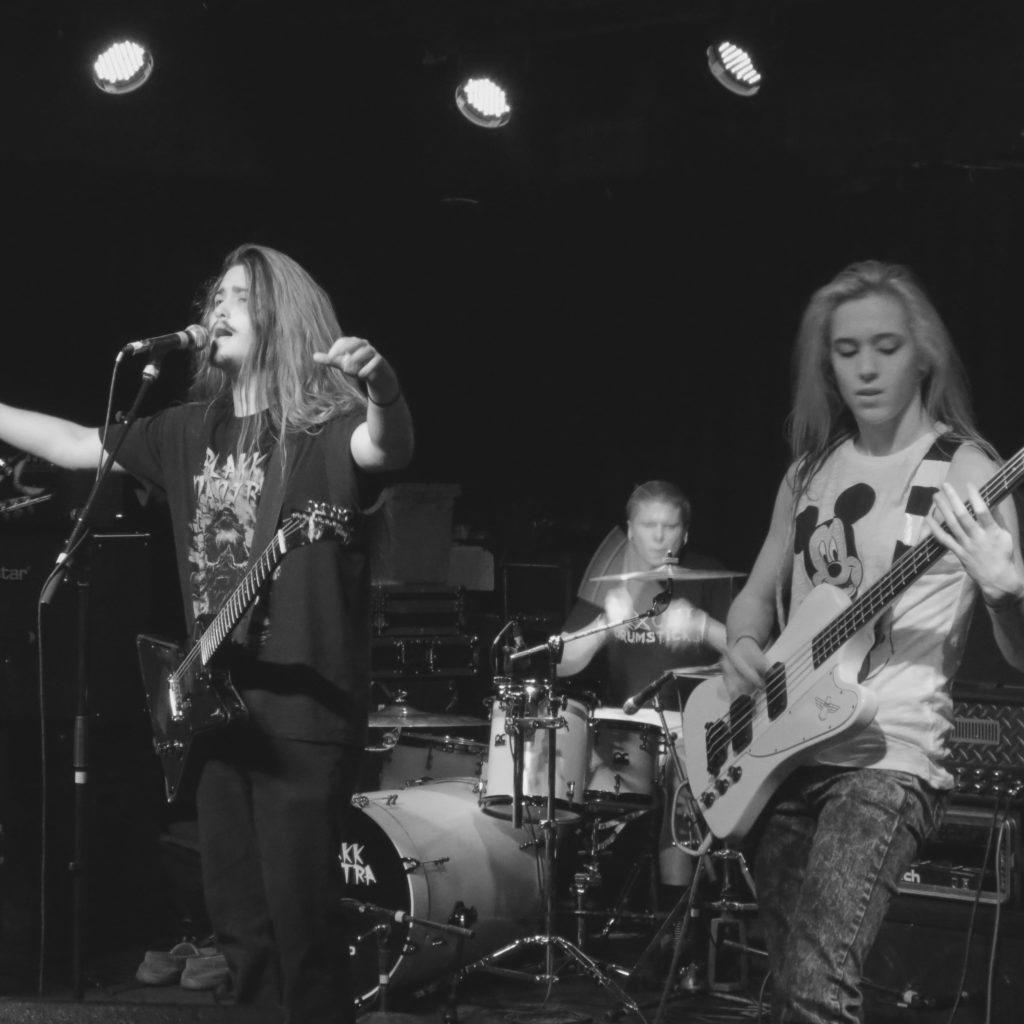 This show had a strange combination of bands that loosely worked. I'm not saying going from Blakk Mantra to Faces Under the Mirror was a complete 180°, but it was close. We've seen Faces Under the Mirror multiple times in the past and love the energy they bring to a stage. The current line-up of front man Jayke Haven and Sko Six is my favorite incarnation of this band that's been around since 1996. Jayke is almost a blur moving from one side of the stage to the other while Sko holds it down with his masterful guitar work. Their atmospheric, synth-poppy goodness is exactly the type of music I enjoy and of the artists that performed, they were most in line with my sensibilities.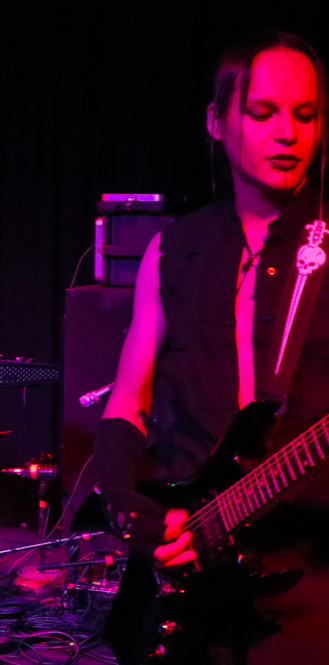 Kill Minus Nine brought their own frickin' audience to the show and it was impressive. Friends, family, and those there via word-of-mouth filled the dance floor more so than with any other band that evening, the headliner included. It's easy to see why this five-piece would draw such a following as the guys have a chemistry that's visible to anyone who sees them live. The songs "In Transit" and "Blue Bloods" have a high level of sing-along-ability and fall under the category of accessible industrial rock circa '92–'96 but updated for the right now. Individually, each of the men put on a solid performance, but it's really the cohesiveness of the band that's enjoyable to see and hear. We got to sit down with Kill Minus Nine a while back and they're a bunch of really pleasant, fun guys.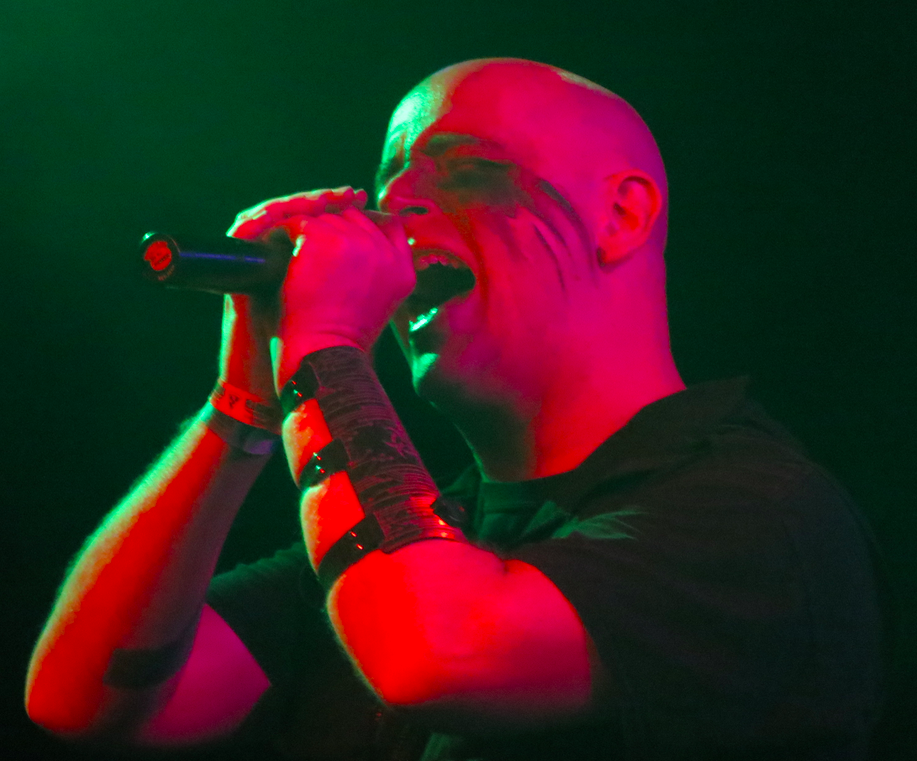 InAeona took the stage amidst moody blue lighting and plenty of fog. The first few notes rolled in somewhat passively and then all of a sudden we were listening to full on kick-you-in-the-groin, hair twirling metal. Fernando and I looked at each other with wide eyes and a tilt of the head and were intrigued. As the band's set progressed one could hear the dichotomy of soaring, melodic thick heaviness fighting it out with a more traditional nü-metal sound and just a touch of synth. InAeona could loosely be placed under the industrial metal umbrella though I imagine their most recent album, Force Rise The Sun, is getting play from more metal oriented online stations and vlogs. Front woman Bridge Laviazar comes across as passionate both when playing guitar and singing though it was challenging to make out many of the lyrics in the live setting. I think InAeona would've been better served on a strictly metal ticket and could've shined with the diversity of their set.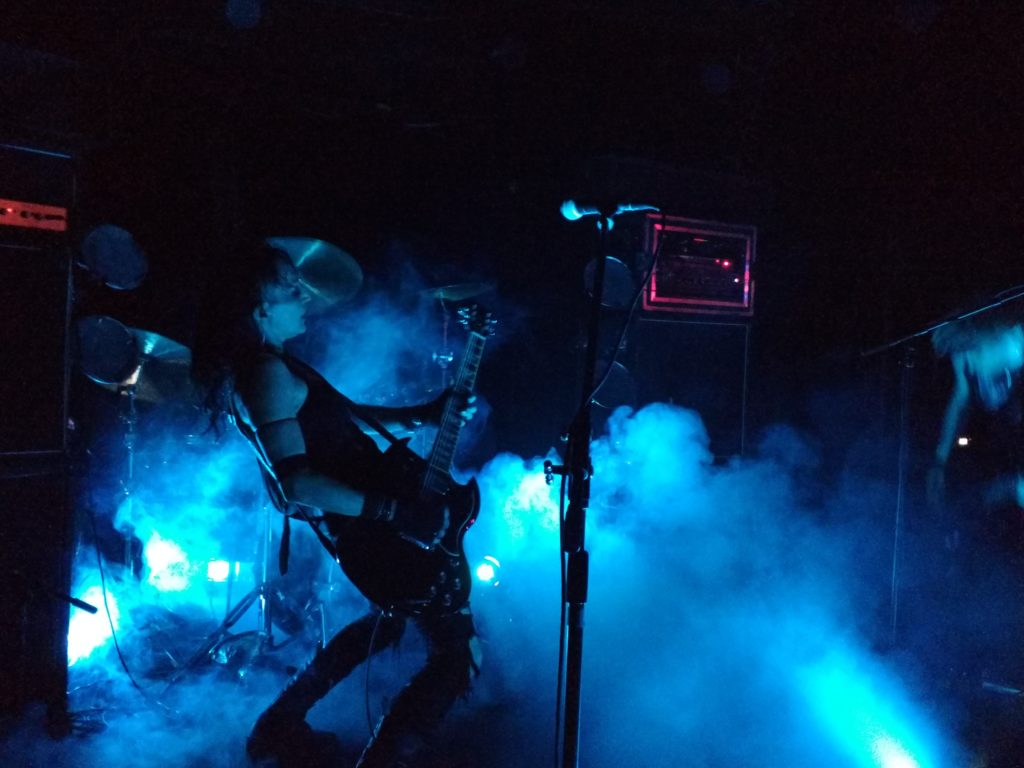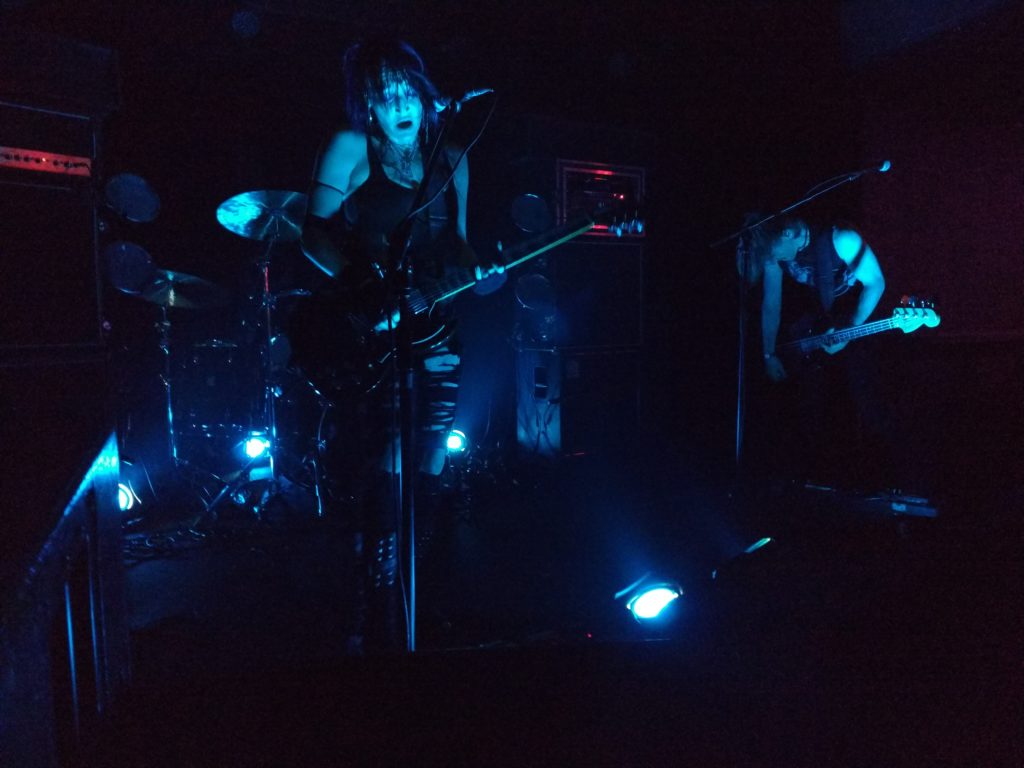 As it was, we had a fun evening and got to mingle with many people whose company we enjoy. We stepped out of our genre a little in regards to shows that we see, but I'm kind of glad and I'm so buying a Blakk Mantra t-shirt next time we cross paths with the band.
Tags Blakk MantraFaces Under The MirrorFernando AltonagaInAeonaKill Minus NineSarah Martinez
You may also like...