:The Oontzcast: Episode 263 -"Better Late Than Never"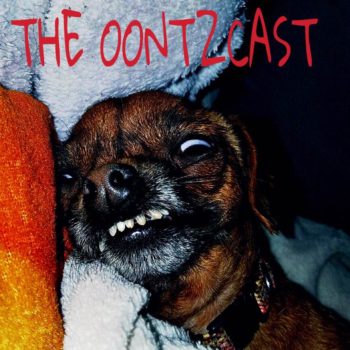 Album of the Month: Moving Units – Damage With Care
Release Date: April 8, 2016
Label: Metropolis Records
Websites: Official  Facebook  Instagram  Twitter  YouTube  Amazon
Jaymie and Yvette are finally back, late as fuck but still trying to entertain some bitches! They are all apologies, cat tales, and obligatory butt things this episode, plus some hints on what's in the future for COMA.
Jaymie's Public Service Announcement of the Week: Don't be a pedo.
Track Listing
01. Moving Units – Opposite of Rhyming
02. Cygnets – I'm Sorry (So Sorry) (Extended Mix)
03. Introflirt – Guilty
04. Mr.Kitty – I Hope You Fall Apart
05. TECHNOLORGY – Xana (Album Version)
06. lovelesslust – Pristine
07. The Birthday Massacre – Open Your Heart
08. Tragic Impulse – Can't Stop The Rain
09. Decoded Feedback – Waiting For The Storm (C-LEKKTOR Remix)
10. Moving Units – I Don't Mind
Tags CygnetsIntroflirtJaymie BurzettelovelesslustMetropolis RecordsMoving UnitsMr. KittyTECHNOLORGYThe Birthday MassacreThe OontzcastTragic ImpulseYvette Arambula
You may also like...