:Dark Delights: Anthony C. Ferrante (Sharknado)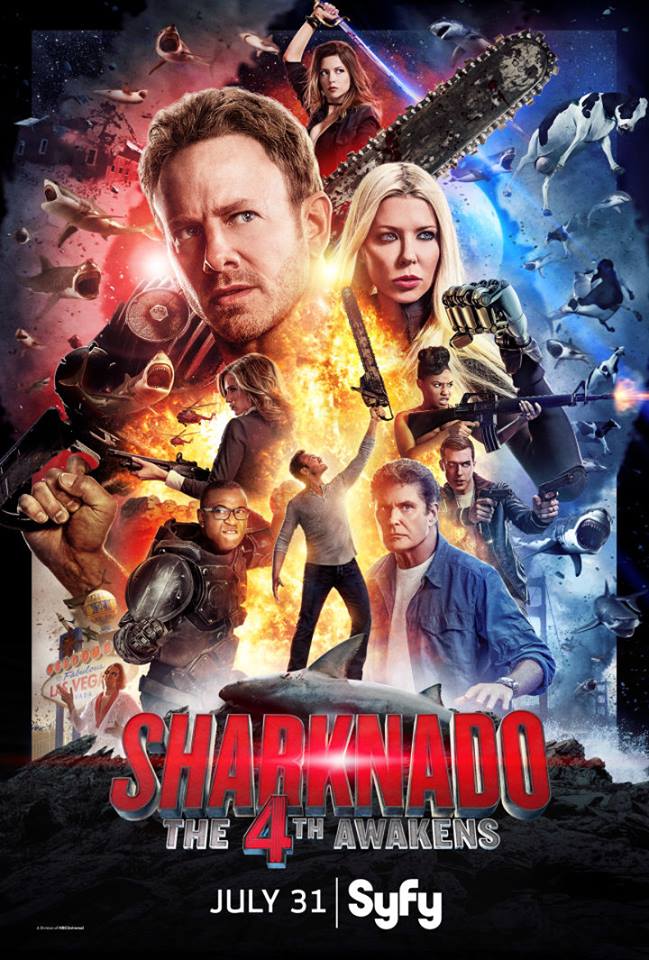 Dark Delights by Ladyaslan Presents
Anthony C. Ferrante – Director/Writer
Ladyaslan: Welcome, Anthony. Thanks for joining me here on Dark Delights. What should our readers/#Babybats, or especially for you, our #Sharkbats know about you?
I must admit I have been fan since your days as an extra in The Dead Hate The Living! (yes, I am that girl that takes notice of things in movies) and found out you were a Duran Duran fan back when I use to work for the online campaign "Duran Duran to the Rock and Roll Hall of Fame" (no longer a campaign). What inspired you to write and direct; what was your "ought oh" moment?
Anthony C. Ferrante: When I was in sixth grade I had a moment where I realized I wanted to make movies. I came from a small town called Antioch in Northern California and didn't have immediate access to equipment, so I started to write movie reviews as a way to learn about film. Eventually I was able to get equipment and started making short films. I moved to Los Angeles, worked on various films in different capacities (special effects/second unit directing, etc.) until producer David E. Allen gave me a shot to write and direct my first film Boo. I think part of making movies has all been about wanting to give back to the very thing that I obsessed about as a kid—watching movies. I would literally live at the movie theater, going to the local theater and staying there all day every weekend watching everything that came out. So making movies is a way to pay it forward to a new generation of kids who are fascinated and enthralled by films.
Ladyaslan: What frame of mind where you in when you wrote 2012's Red Clover, aka Leprechaun's Revenge? It was a VERY trippy movie; loved it—it was fun to watch. Were you pleased with how it went from "paper to screen"; anything you would have done different?
Anthony C. Ferrante: I was approached by After Dark Films and Syfy to come up with a new take on the leprechaun mythology. I did a lot of research and wanted to write something that was different from the Warwick Davis movies. I thought it would be cool to come up with something creepy in a Guillermo del Toro surreal and from there it took shape pretty quickly. So my leprechaun concept turned the creature into something far more organic, trapped under a tree with roots and vines imprisoning it underneath. If you pick a red four-leaf clover, you release it. It was a blast to write. Drew Daywalt directed the film and brought his own sensibilities to it as well. The hardest part about the film was to see the budget continually cut. It put a big strain on Drew who had to figure out how to do these big set pieces with very little time or money. I'm grateful though that he chose to keep the leprechaun a practical effect and not CGI. Red Clover also has the first mention of a Sharknado. My occasional writing partner Jacob Hair and I had pitched Syfy the Sharknado concept two times before, but nothing happened, so I made an in-joke reference to it in Red Clover and that was ironically the thing that sealed the deal for them wanting to make the actual Sharknado movie.
Ladyaslan: 2011's Scream of the Banshee was another SyFy gem! How did you come to work or unite with After Dark Films for this movie? Anything inspire this story?
Anthony C. Ferrante: Most of the writing assignments with Syfy start with them wanting a different take on an established creature. Years ago, I did special make-up effects and second unit directing on a film called Scarecrow and we were experimenting with "riding the lens" with the scarecrow, which is essentially have the lens unscrewed and you bring it away and back to the camera so it looks like it's in focus and then it's not. It's a trippy effect, and I thought it would be a great way to do a Banshee movie. So I pitched the Banshee concept to After Dark and Syfy years later and they took the nibble. Jacob Hair and I came up with this insane story about how the Knights Templar wanted the ultimate weapon to take into battle—which was the head of a banshee. If captured mid-scream in a Templar box, all they had to do was send a lone knight into battle, open it up and the scream would kill the entire army. That one knight who brought the Templar box was doomed, but better one than a whole army. Of course, the head of the banshee is captured, but the box disappears before it's used…until it's discovered years later in present day. Once unlocked, all havoc breaks loose. I really liked what director Steven Miller did with the film and Lance Henriksen was fantastic.
Ladyaslan: I am quite the Syfy Channel watcher of horror movies. When my mum was in the hospital we watched SyFy a lot; she loved her horror. One of the last few television movies we watched was Ghostquake (also known as Haunted High) in 2012. What was the origin of this movie? All of the movies you write are distinctly different; how do you stay on such an open path without repeating?
Anthony C. Ferrante: I'm always interested in finding different ways of telling a story. I feel like each project you take on, you have to be excited about it. Some are your babies when you direct. When you're a writer, you give them up for adoption, but you want to care for them as much as you can before someone adopts them and makes them grow up. The funny thing about Ghostquake is how many people ask about that film, but I only spent a little bit of time on the project. I wrote the treatment and mythology, but screenwriting credit goes to Paul A. Birkett.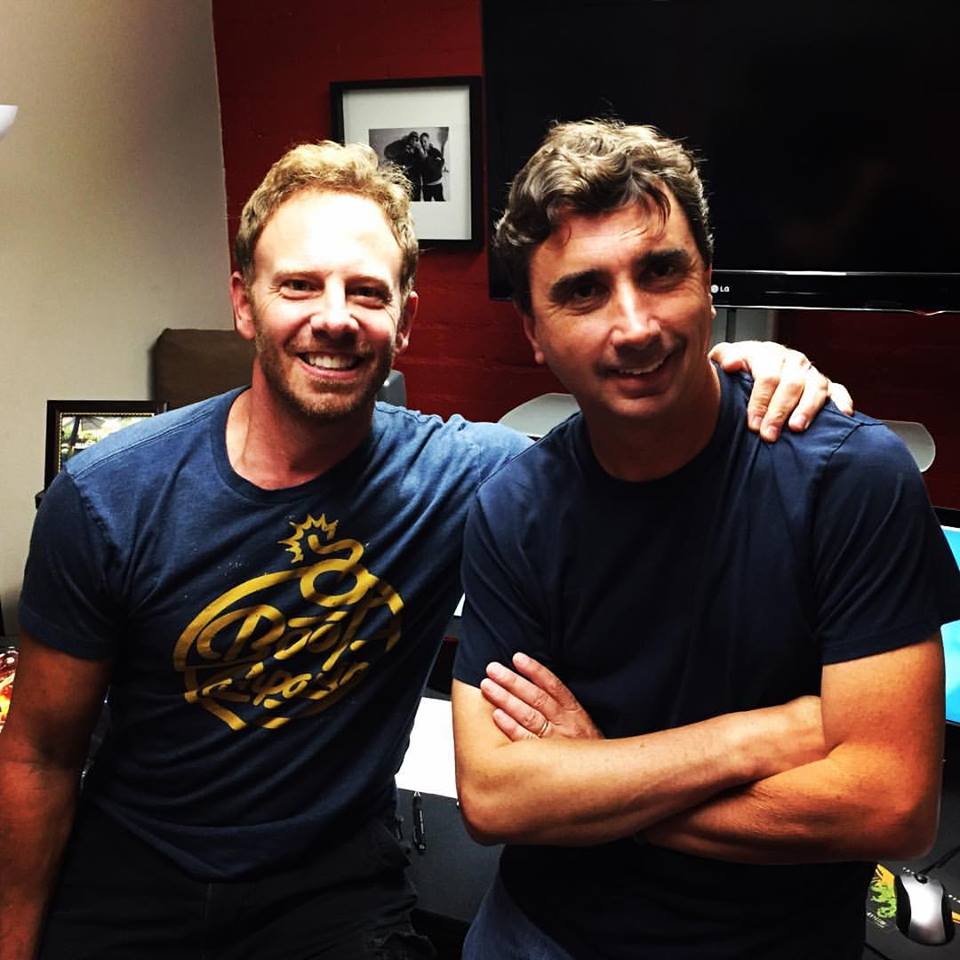 Ladyaslan: OK here we go #Babybats/#Sharkbats, did you ever think you would be premiering Sharknado: The 4th Awakens? In my honest opinion, these movies are like the "B movies" of the late '70s and early '80s. For those who don't know what a B movie is: celebrated filmmakers such as Anthony Mann and Jonathan Demme learned their craft in B movies. Actors such as John Wayne and Jack Nicholson first became established within the B movie realm, and they have provided work for former A movie actors, such as Vincent Price and Karen Black. Some actors, such as Béla Lugosi, Eddie Constantine and Pam Grier, worked in B movies for most of their careers. The term B actor is sometimes used to refer to a performer who finds work primarily or exclusively in B pictures. Your Sharknado movies have gone above and beyond; I think the late greats in this genre would praise you.
Anthony C. Ferrante: Thank you.
Ladyaslan: Did Syfy think they would be premiering number four?
Anthony C. Ferrante: We knew the title had something special to it, but no one knew it was going to blow up like it did. I set out to make the most insane over-the-top crazy action/syfy/shark movie possible. I wanted to push the budget to the brink and do as much as we could with our limitations. And those limitations ended up becoming the charm of that first movie. I remember watching the finished version of the movie three weeks before it aired. I said, "this is the weirdest movie Syfy has ever aired and if we're lucky, maybe in a few years it will become a cult movie." Well, it became an instant cult thing, so we were all a little thrown off by it.
Ladyaslan: How do you go about casting for the Sharknado movies? It's the cameos as well as the recurring cast that catches people's eyes. I was told last minute via the local radio station down here in Florida to show up at Universal Orlando and/or Daytona for casting (the one I went to was Universal; Daytona  was not in the cards for me)? So I skipped my day job for a few days and got sharked [laughs]. Are celebrities just showing up on your doorstep? I have a few I can send your way if you like [winks].
Anthony C. Ferrante: The cameos come in throughout the course of the film. You're constantly changing things as the cameos come in—and sometimes writing things at the last minute. It's fun and organic—you never know who you're going to get and it's exciting to find a way to work in new actors every day.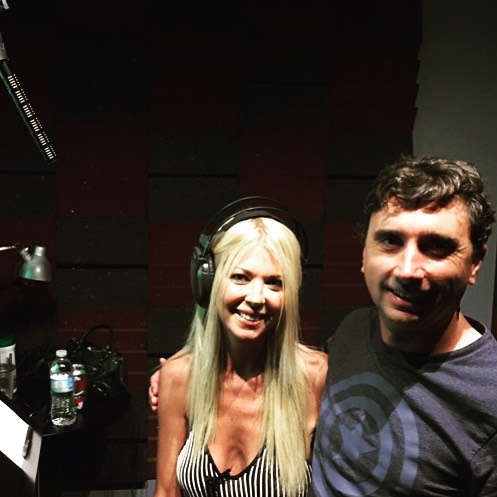 Ladyaslan: You're throwing a party in a magical world where anyone, living or dead, real or fictional, will show up if invited. Who are the first 10 people you invite?
Anthony C. Ferrante: Lon Chaney's Wolf Man, Moon Knight, Alfred Hitchcock, a talking shark (so I can apologize for making them chainsaw chum), Val Lewton (so I can share stories with him making low budget horror movies), and David Letterman, because my wife would kill me if I didn't invite him so she could meet him.
Ladyaslan: If you were interviewing me, what's the first question you'd ask?
Anthony C. Ferrante: What's the Meaning of Life!
Ladyaslan: All evidence suggests its chocolate and pumpkin spice flavour ANYTHING at 4:20 [evil wink].
My last question for you—the obligatory but always fun…WHO inspired you and who did you look up to as a youth?
Anthony C. Ferrante: I loved John Carpenter's movies and they always meant a ton to me. So as a filmmaking hero, Carpenter is king. Everything I learned about suspense came from watching his films over and over. His The Thing is the greatest modern horror movie. Nothing compares and it holds up well.
Twitter: @acferrante
Instagram: www.instagram.com/anthonycferrante
Facebook: https://www.facebook.com/anthony.c.ferrante
My band Quint (We performed the theme song and many other songs for the Sharknado films.)
Twitter: @QuinttheBand
Facebook: www.facebook.com/quinttheband
*About Ladyaslan: She is a published gothic poet and horror erotica novelist. Ladyaslan's second book was released on Amazon.com, Barnes and Noble, and other established book retailers internationally. Check out Lipstick & Absinthe and her other books at the link below.
Official Website: http://www.lipstickandabsinthe.com/
Tags Anitra DeLorenzoAnthony C. FerranteDark DelightsLadyaslanSharknadoSyfy
You may also like...