:Interview: A Darker Color Bright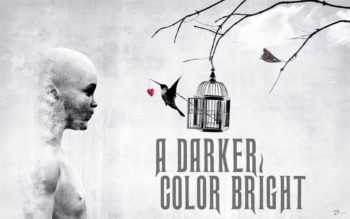 If you haven't heard of the mysterious, dark electronic pop artist who goes by the equally ambiguous name of A Darker Color Bright (ADCB), then it's about time you sit down and take a listen. His debut release, Adcbep1, is a compelling fusion of dark ambient and 80s Synth Pop, two tracks of which are paired with similarly Delphian music videos. We're talking Depeche Mode meets The Internet, Dwele, Robert Glasper, Talib Kweli. So check out "Fluorescent" and "Missing You", stream Adcbep1 on Pandora and Spotify, download your own copy on iTunes, and grab a head full of the man himself in the interview below!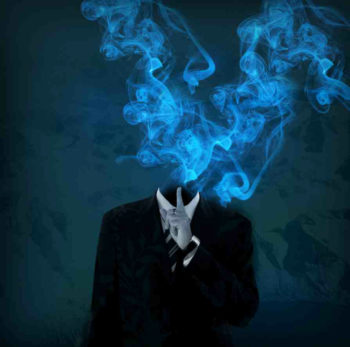 First things first, thank you so much for taking the time to chat with us. What can you tell us about what you have going on?
You're welcome, Thank you for having me. I am currently working on the next chapter of ADCB. Lets just say anticipate lots of new things in the pipeline.
Tell us the story behind A Darker Color Bright, where does it come from and what's the story behind the project name?
It just clicked
Who are your greatest musical influences?
All the usual suspects; Beatles, Zeppelin, Bowie, you know. It's really hard to narrow it down as my preference of music is quite vast. Any musician that you can tell, honestly puts their heart into their work is inspiring to me. I think there is too much "I want to be famous" artist these days and not a lot of true integrity.
If you could hire ANY vocal talent, from any era or genre, for a big name commercial release opportunity, who would it be and what style of track?
Frank Sinatra, without question.
How does your musical style reflect your personality?
I think that kind of speaks for itself. I mean that's generally what all music is right? A way to express and get out the noise in your head.
Tell us about your songwriting process? How were you inspired to write "Fluorescent", how did that track develop from writing to composition, recording, and completion?
"Fluorescent" came to be pretty much on its own. It started out as a recording of some live drum tracks. I chopped them up and did some tweak work on them. While I was rendering the edits I just started plucking notes. From there I just kept adding and adding. Next thing you know it was a full on instrumental with a string arrangement, guitar parts etc. I then put it on a back burner for about 6 months while working other things. Then, when I was on tour with a different project, I came across the idea to use some spoken word stuff instead of singing over it. After that I just edited in the spoken stuff, mixed it down, mastered it, and released it.
Can you talk about some of the experiences that influenced Adcbep1?
Life and all that encompasses it.
Is there a specific sense of identification with your lyrics on "Missing You", meaning are you singing from your own self, or are you playing a character?
Myself
What production software did you use on Adcbep1? Do you have a go to or do you hybridize your equipment?
I did it all from a secret lab, location undisclosed.
We know that you produce dark electronic music, but is that the music that you personally listen to all the time? What are your top ten favorite songs?
Love the classics, and I mean the classics from all geners and labels. Lois Amstrong, Depeche Mode, Massive Attack, Moody Blues, Ozzy, Bowie, Public Enemy, all of it. If it' from the heart, chances are I'm into it.
When you're preparing to perform, do you need to psych up or calm down? How do you do it?
Neither, I just do me. That's all.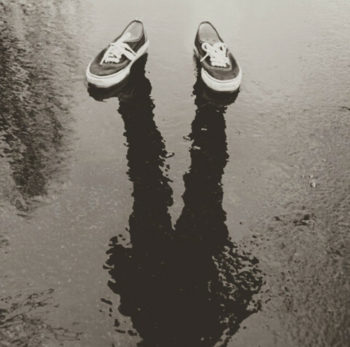 Big Festival or late night club? Why?
No preference. Why not both? Energy is energy; either option is a good time

Finally, is there anything coming up that you want to share with fans?
I confirm or deny anything for you, haha, but I can say; pay attention to the websites, There are many new things that are on the horizon.
Connect with A Darker Color Bright:
A Darker Color Bright Official
Facebook |Twitter | Spotify | YouTube | Instagram
Tags "Fluorescent""Missing You"A Darker Color BrightADCBAdcbep1BeatlesBowieDepeche ModeDweleFrank SinatraiTunesLois AmstrongMassive AttackMoody BluesOzzyPandoraPublic EnemyRobert GlasperSpotifyTalib KweliThe InternetZeppelin
You may also like...