:Dark Delights: Bonnie Aarons (The Conjuring 2, Drag Me To Hell)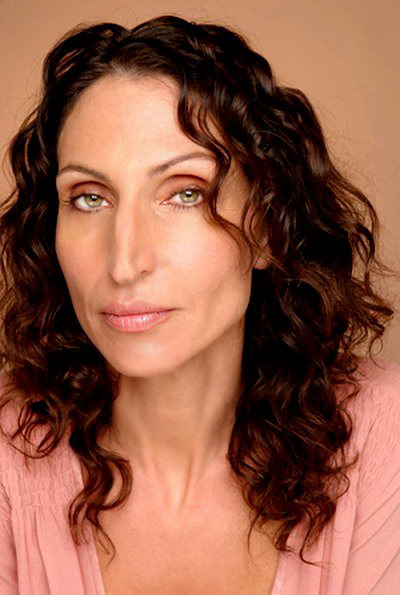 Dark Delights with Ladyaslan Presents:
Bonnie Aarons – Actress
Demon Nun Valek photos provided by James Wan
Bonnie Aarons is an actress and writer known for Mulholland Drive (2001), Silver Linings Playbook (2012), and I Know Who Killed Me (2007). As for the social network banter and claims of there being a spin-off on Bonnie's character, the demon Nun Valak, all she says is "no comment at this time."
Ladyaslan: Welcome, Bonnie. Thanks for joining me here on Dark Delights. What should my readers, aka "Baby bats," know about you?
Bonnie Aarons: I can manage vampires at a blood sucking contest [evil grin].
Ladyaslan: What inspired you to get into acting?
Bonnie Aarons: Star Trek, horror movies, and I like to think I'm from another universe.
Ladyaslan: Summarize your different looks in one to three sentences as if you were speaking to someone unfamiliar with your acting?
Bonnie Aarons: Very unusual and unique characters. I have portrayed characters from a baroness to a crackhead to a bum to a demon nun.
Ladyaslan: How did you get to work with James Wan in The Conjuring 2? What was shooting that movie like? What can you say about the creepy demon nun Valak (if it isn't too soon)?
Bonnie Aarons: I went to an audition. Shooting the movie was a whole lot of fun. I love to entertain people and the demon nun has delivered quite a thrill.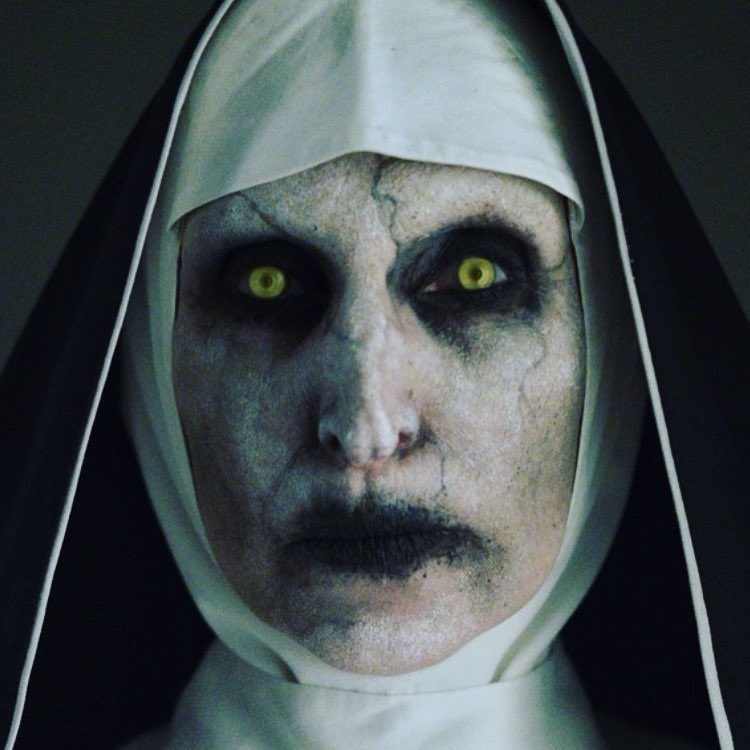 Ladyaslan: What was the best part of working on set of the The Conjuring 2 and how long was make-up for that character of demon nun Valak?
Bonnie Aarons: Being in a James Wan Film. Actually, I am not wearing that much makeup, it was strategically painted on. It took about one and a half hours. I wore a whole lot more makeup in the other films I have done.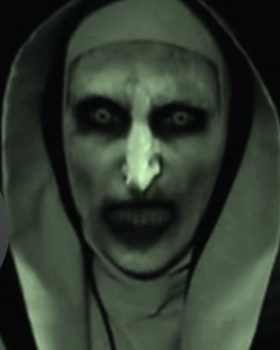 Ladyaslan: What was it like to work with Lindsey Lohan in 2007's I Know Who Killed Me?
Bonnie Aarons: She was great. She was very giving to work with on a scene.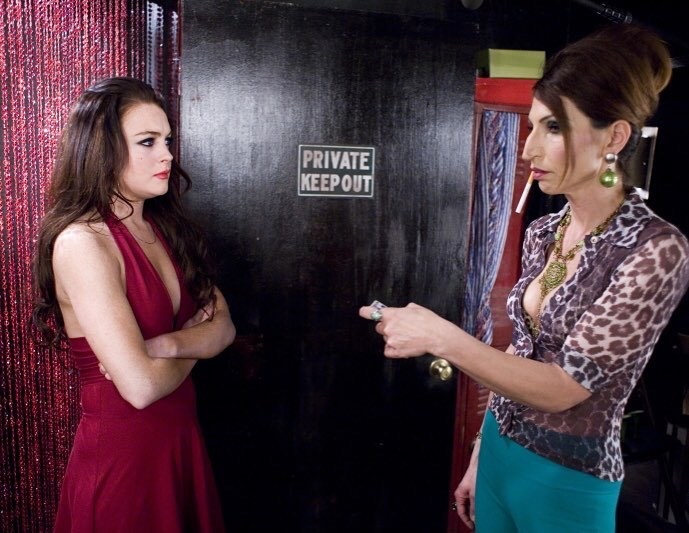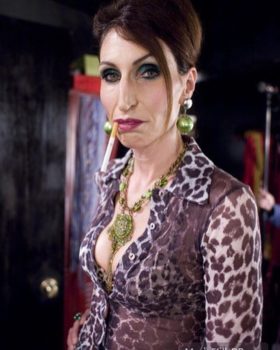 Ladyaslan: What was your experience on set David Lynch's 2001 Mulholland Drive?
Bonnie Aarons: It was fantastic. David Lynch was my favorite director I had worked with, but he's been replaced with James Wan as my favorite director [grins].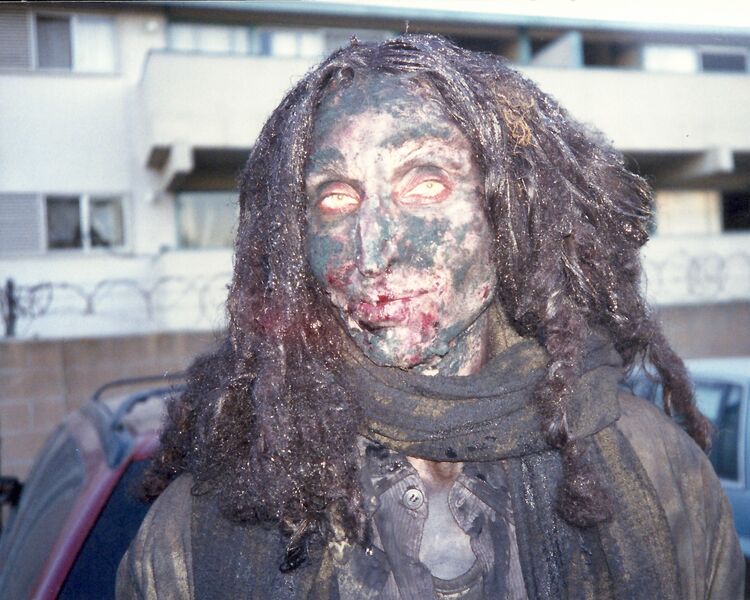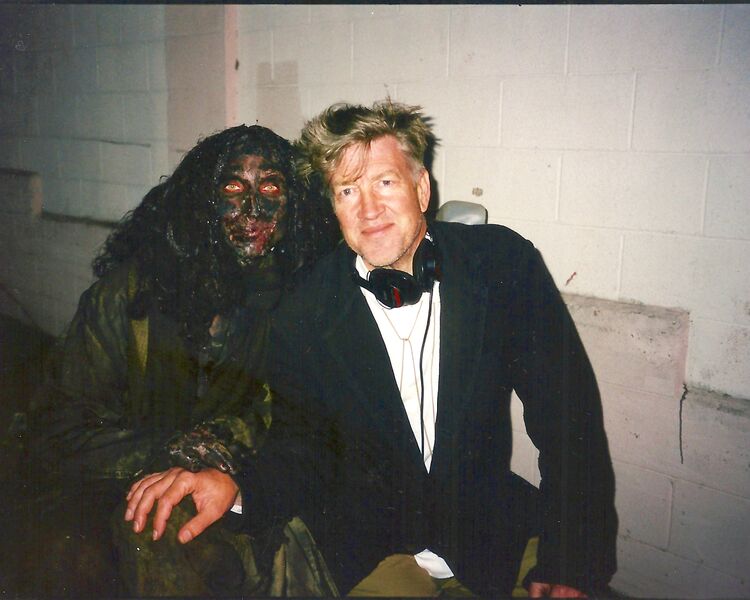 Ladyaslan: Bonnie, I recall that you were also in the 2009 Sam Raimi movie Drag Me to Hell; would you please share that adventure with us?
Bonnie Aarons: I was thrilled to work with Sam Raimi. There were weird and unexplained events; he didn't want to push the supernatural too far.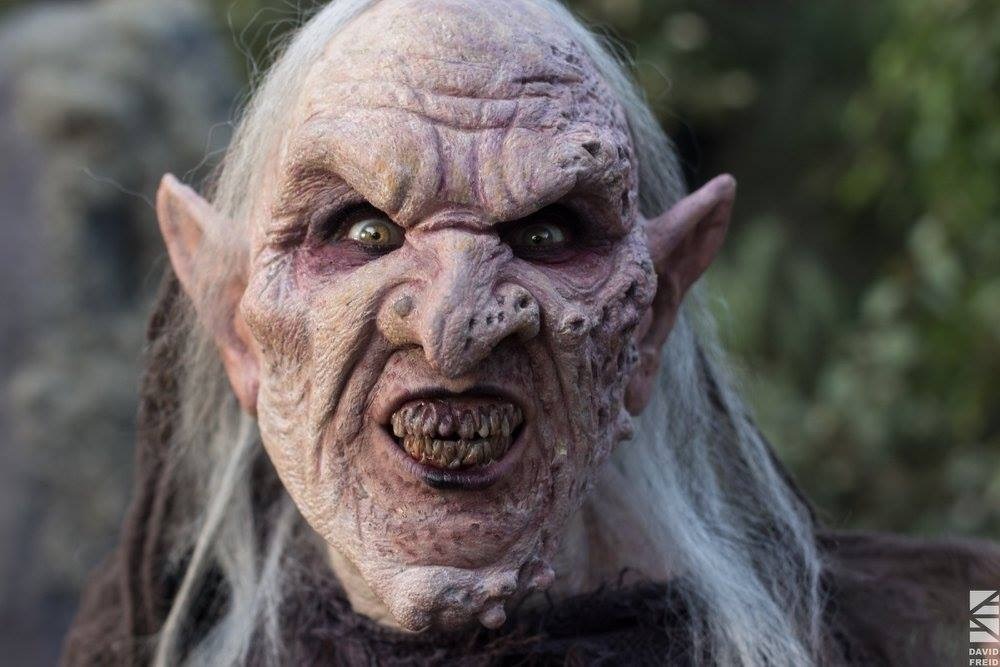 Ladyaslan: What are the three words that best describe you?
Bonnie Aarons: Gregarious, glamorous, and gory.
Ladyaslan: Are you a publicity-lover or publicity shy?
Bonnie Aarons: I am a publicity whore [laughs].
Ladyaslan: I love movies and I'm always interested in the genre tastes of my friends. Tell me your five favorite movies.
Bonnie Aarons: Some Like It Hot, Mommy Dearest, The Karate Kid, Kung Fu Panda, and Pocahontas.
Ladyaslan: Have you ever had any paranormal experiences? If so, what were they?
Bonnie Aarons: Every morning when I shave my arm pits [laughs]…. No paranormal experiences yet, however, I have only played the Nun once, give it time [laughs].
Ladyaslan: Oh I am keeping an eye on you, my sweet. [Peeks out window for safety.]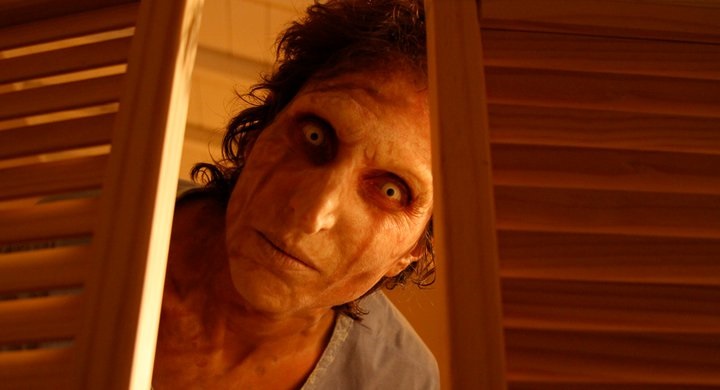 Ladyaslan: What is the one issue you feel most passionately about?
Bonnie Aarons: The well-being and humane treatment of animals.
Ladyaslan: Oh I agree 100% with you. I love animals and donate and volunteer my time with shelters and local work; I have since my teens. I love animals too!
Ladyaslan: If you were given the chance to go back in time and change one thing, what would it be?
Bonnie Aarons: I'd go back to 16th century and speed up the invention of toilet paper.
Ladyaslan: OMG YES that would be a definite YES in my book. Wonder what the butterfly effect on that little change would be?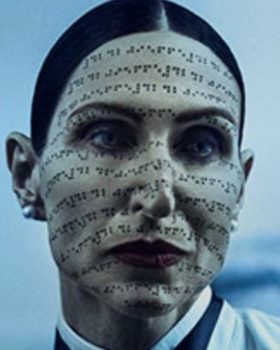 Ladyaslan: Everyone's running for President these days, so why not you? Tell me your campaign slogan.
Bonnie Aarons: I'm not qualified to run a Girl Scout troupe let alone a country.
Ladyaslan: Oh, the honesty…very far and few these days in the political world…. [Smiles]
Ladyaslan: Last but NOT least, where can my readers/Baby bats get more information on you?
IMDb │Twitter │Facebook │Instagram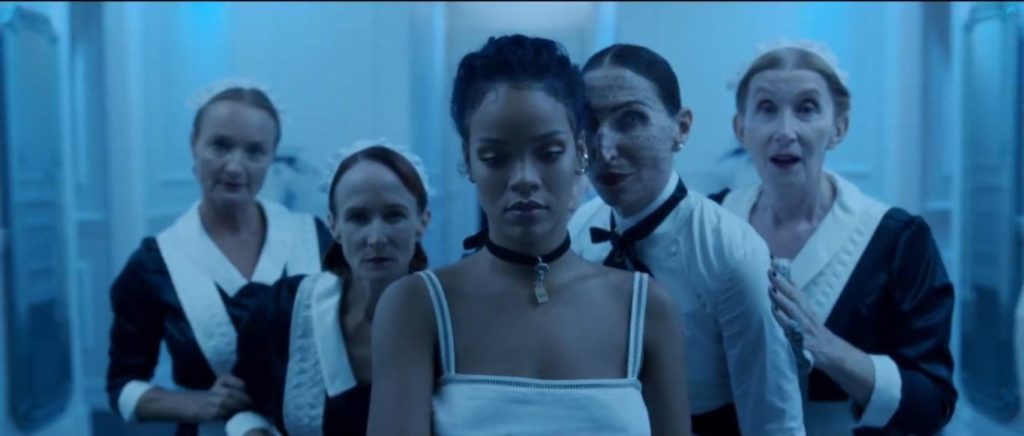 *About Ladyaslan: She is a published gothic poet and horror erotica novelist. Ladyaslan's second book was just released on Amazon.com, Barnes & Noble, and other established book retailers internationally. Check out Lipstick & Absinthe and her other books at the link below and on Facebook.
Official Website: http://www.lipstickandabsinthe.com/
Tags Bonnie AaronsDark DelightsDavid LynchJames WanLadyaslanSam Reimi
You may also like...