:Dark Delights: Patricia Chica – Director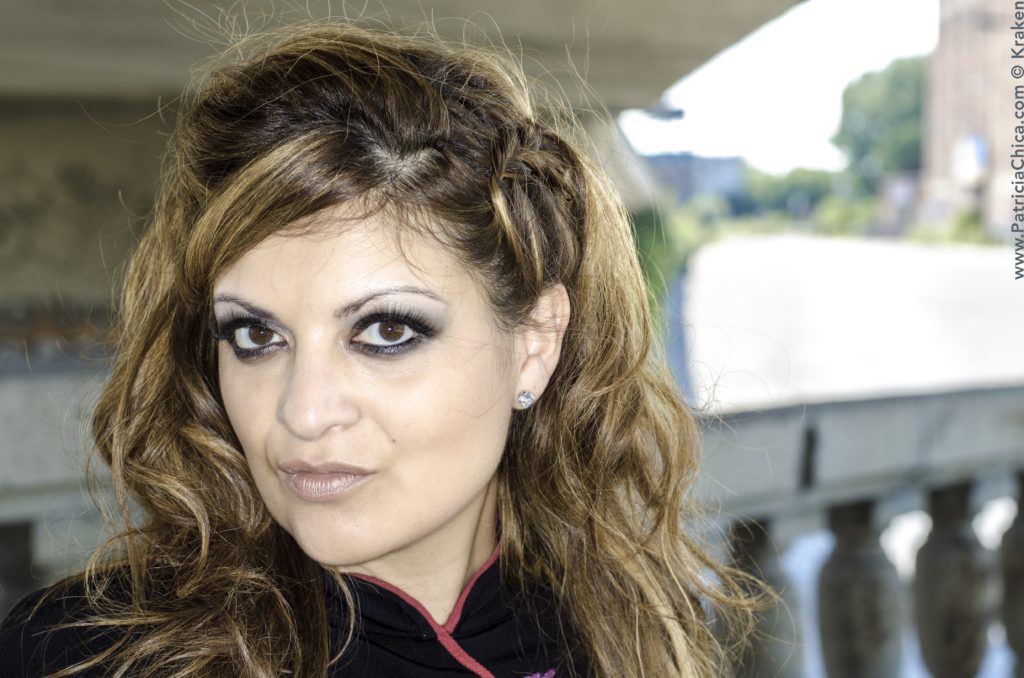 Dark Delights with Ladyaslan Presents:
Director Patricia Chica
Photos provided by Forge Films, Kracken009, HNI Productions, and Argelia Guerra
Welcome, Patricia. Thanks for joining me here on Dark Delights. What should my readers/#Babybats know about you?
Patricia Chica: It's a great honor to be doing this interview with you, Ladyaslan. Not only are you a talented writer, but also you've been such a great supporter of women in film, darkly arts, and films that have an edge, and I appreciate that about you. I'm a filmmaker who likes to explore the darker side of the human experience in order to find light and hope and bring important social messages in my films. I use shocking visual elements and some challenging points of views to explore taboos in society so I can open the audience up to other perspectives they haven't yet explored or thought about.
Ladyaslan: What inspired you to become a director?
Patricia Chica: I've always been the creative type and a storyteller, so I had to figure out which medium would best tell my stories. I started out as a painter when I was a teenager and I realized that I became too attached to my paintings and I didn't want to sell them, so I had to find a medium that I could reproduce digitally so that I could share my art with the world while still keeping my ownership. Film was the perfect format, not only for reproduction, but also because it encompass all the arts—imagery, sound, music, working with actors, mise-en-scène, storytelling—but it does so in a very profound way that can surpass linguistic and even cultural limitations. Being a Latina woman from El Salvador, growing up in Montréal—a French society—and now working in Los Angeles, I am pretty much international, and film travels well as an art form so I can reach audiences worldwide.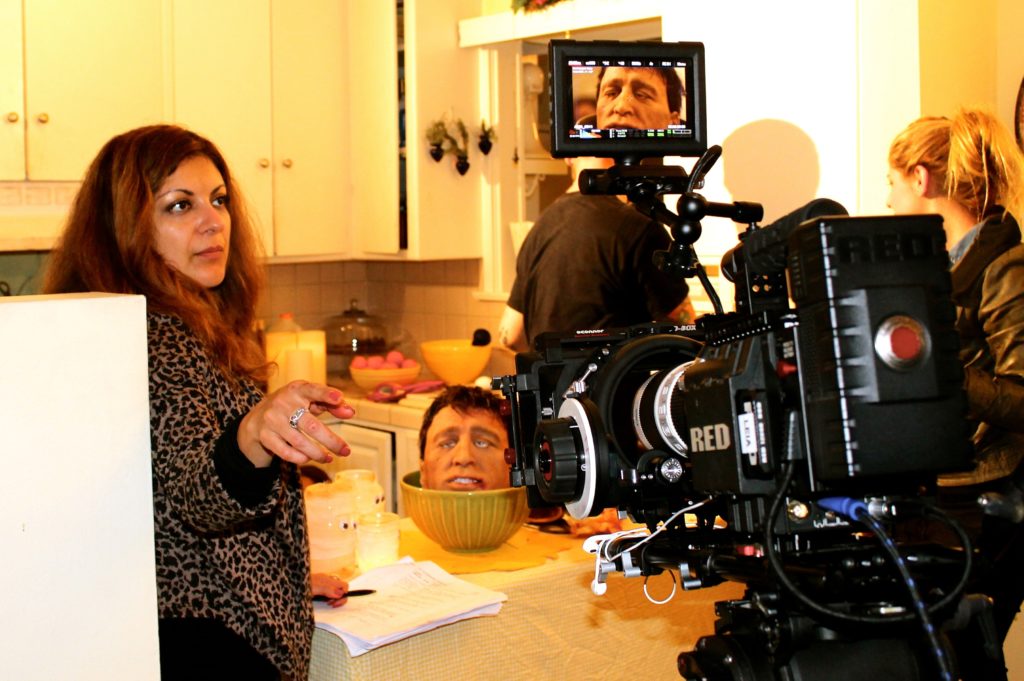 Ladyaslan: Summarize your movies in one to five sentences as if you were speaking to someone unfamiliar with your movies and their topics.
Patricia Chica: I will define my most recent genre movies:
Day Before Yesterday is the story of a woman who takes destiny into her own hands, and she will go to extremes to create a new identity for herself.
Ceramic Tango is a cautionary tale about what a person goes through when he learns dramatic news about himself. When a human being is pushed to the extreme, how will he react and find salvation and inner peace?
Serpent's Lullaby is a fantasy tale about letting go of who we are and what we don't have in order to find redemption.
A Tricky Treat is a horror comedy of how consumerism treats nature for pure, ceremonial tradition. It asks the question, if nature did to humans what we do to nature, would it be okay?
Ladyaslan: What is the overall theme (central topic, subject, or concept) of your movies?
Patricia Chica: The themes that I like to explore in my films are about human beings who are in the darkest moments of their lives going through ultimate challenges, but they always find a way to rise above those difficulties in order to empower themselves. They must struggle to find light and hope and to always do it in a way that's conscious, not necessarily during the journey, but by the end when they bring awareness and hope out of something dark.
It's the story of my life, because I grew up in the middle of the war in El Salvador, so I saw the violence on my doorstep and through the windows of my house. I grew in an environment where the military and the guerilla killed each other. I heard helicopters and bombs. I was a little girl, six or seven years old and very innocent in the middle of the war, holding my doll against my chest. I had to grow with that trauma, and the only way to survive it was to find peace inside myself and learn how to rise above any difficulty. That's why I see challenges as opportunities instead of problems, I see missteps and rejections as lessons not failures. That war was the biggest challenge of my life, and it made me become a stronger person today. I'm very grateful I was able to have that experience, even though it's wasn't a pleasant situation. It taught me that there's no darkness so bleak that you can't find the light if you search within yourself.
Ladyaslan: How did you come across the project of your amazing short Ceramic Tango?
Patricia Chica: I found Charles Hall's script on InkTip.com and I immediately fell in love with the story, so I optioned the script and continued working on it with Charles. I gave him notes and he wrote two extra drafts, and then in the process of making Ceramic Tango the film took a life of its own, becoming bigger and larger than the pure screenplay. I added extra elements during post-production, like the backstory flashbacks were not originally in the script, but added later in the edit.
It's become a signature film for me because it brought me into the horror genre and was a turning point in my career. There was a documentary, Let It Out!, which was shot at the same time I was directing the actors in Ceramic Tango, and that documentary grew a life of its own. When we screen the two films together, people feel inspired and empowered by the process of how Ceramic Tango was made and this was also a crucial film for the actors, as they discovered a new craft and venue of expression through dramatic acting. Before this production, they were stage performers and fetish icons in the Montréal underground scene, so this film allowed them to learn the process of acting.

Ladyaslan: How is your movie Ceramic Tango relevant in today's society?
Patricia Chica: Ceramic Tango is a short that has aged very well. I shot it four years ago, it was released three years ago, and people are still demanding screenings of it because it has a universal message. The film has an intentionally timeless feel so that people can relate to the story even in 10 or 15 years from now, and it's very relevant even today because there's still fear and stigma around people who have HIV. We have more information, preventative measures, and treatments for HIV than we did 20-30 years ago, but that stigma still exists, so the topic of HIV infection is still very current and my film serves a purpose because it still raises awareness around that issue.
Ladyaslan: What was it like to work with the Soska Sisters? Please share the project you worked on with the readers.
Patricia Chica: I adore the Soska Sisters! I've been very privileged to be invited to their annual blood drive PSA for the last three years, and I've directed three shorts for that anthology, and after Ceramic Tango, it was a natural progression to go from HIV to blood donation. My mother passed away of leukemia, which is a blood disease, and she needed a lot of blood transfusions, so it's a very personal cause for me to work on a PSA that will incite people to go donate blood. It was perfect when the Soska Sisters invited me to be part of this anthology. Not only do I love them as filmmakers, but to be able to contribute in my own way was incredible.
I admire the Soska Sisters very much; they are a huge inspiration to many, fans and filmmakers alike. They are women of power and women who empower other women to excel in everything they do. I want to continue to support them, and I will continue to celebrate their success because their success brings awareness to all the women in horror and in genre filmmaking. There's a stigma about women directing hard-hitting movies, and these ladies make those barriers disappear.
Ladyaslan: How did you learn about directing and writing and shooting of movies (i.e. personal experience, education, etc.)?
Patricia Chica: I've wanted to be a storyteller since I was four years old, so when I was 16 and had to pick a career, I decided to study filmmaking. I studied film production and cinema at Concordia University, where I received a Bachelor's degree in Fine Arts with distinction. After school, I had an internship with a production company in Paris, and then I got another internship at the National Film Board of Canada. Since I was 16 years old, I've dedicated my whole adult life to filmmaking, whether as a director, producer, editor, casting director or publicist—everything I do has to do with cinema.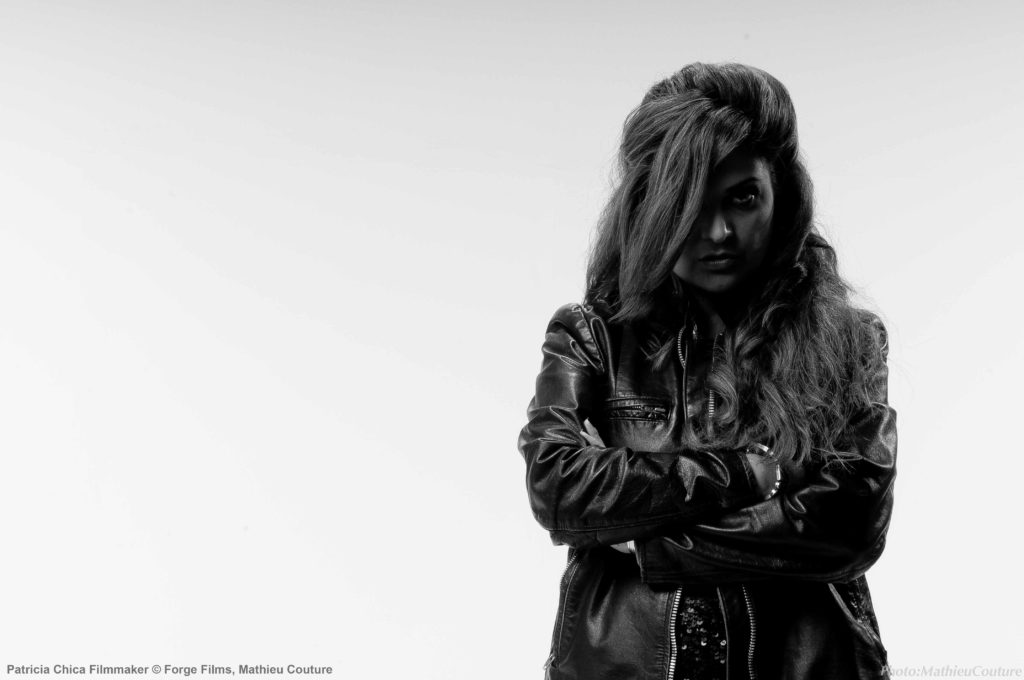 Ladyaslan: What advice can you give to anyone especially women that want to get into this sort of career path?
Patricia Chica: My advice would be to believe in yourself and don't let anyone bring you down because of your gender, age, race or sexual identity. Always work toward your goals, every single day of your life. Every decision that you make, whether it's who you hang out with, what content you're going to consume, your hobbies, what activities you're going to involve yourself with—every decision you make has to support the dream that you have to make it happen. You really have to stay focused and have a plan, because if you scatter too much, you're not going to achieve your goal. Even if you're young and you don't know how it works, always ask yourself, "Am I happy and do I feel fulfilled and enlightened? Am I learning something by following this path or making this decision?" If you feel good about it, you are going in the right direction and that's a good sign. If you don't feel good about it, then find something that makes you feel great, because if you wake up in the morning feeling motivated and happy, this is when you're aligned with your curiosity and your passion.
Also, keep learning. Even after graduation, keep going to workshops and educating yourself. Find a mentor, somebody that you admire who is already doing what you want to do, and become the best apprentice you can be, because to earn a great mentor you have to become an exemplary intern and an outstanding apprentice, and then it will only take time.
And be proactive! Create your own content, write your own screenplays, go shoot something, make a short—it doesn't matter if it's good, just keep practicing and honing your craft so that when the real project comes you will be ready.
Ladyaslan: Tell us about Serpent's Lullaby. How did this idea go from paper to film?
Patricia Chica: Charles Hall, who wrote Ceramic Tango, suggested submitting a project for the ABCs of Death, an anthology of horror shorts. Back in the day, they were looking for the director of the letter M, "M is for…" so Charles wrote, "M is for Medusa" for me. It was supposed to be three pages, he wrote four pages, and when we went into production the project took a life of its own, becoming so ambitious that we didn't finish post-production by the submission deadline. But it didn't matter because the project became a 13-minute short and a far more polished and refined story than was initially intended on paper.
When I went to shoot Serpent's Lullaby, I once again felt that the story was lacking when we reached post-production, so I added all the flashbacks and inserts, even adding a new character in it, The Lover. We went back to shoot an extra day for those elements, and Serpent's Lullaby became a story about the journey women have when they are in a state of loss and depression, and how they overcome that by making very big decisions.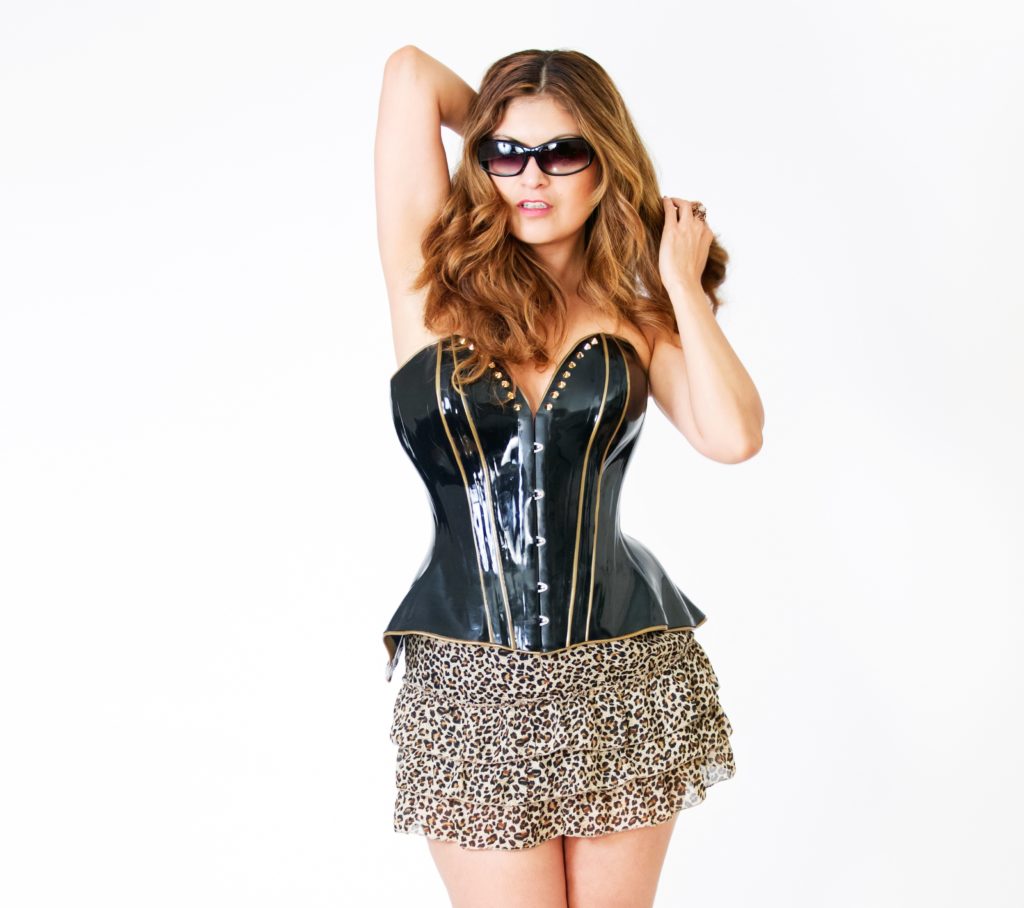 Ladyaslan: What other creative endeavours do you enjoy?
Patricia Chica: Everything I do supports my storytelling vision, so when I'm not creating I'm re-centering myself. I do a lot of meditation, hikes, and yoga and I love walking or jogging through the Hollywood Hills the months I spend in Los Angeles or on the Mont-Royal in Montréal every summer. I nurture time alone, doing things that connect me with my higher-self. Everything becomes clear when I'm in silence and stillness, so before an important day of shooting, I will do meditation to find the final inspiration and idea that brings the production together. I also use meditation during the editing process because sometimes I have blockages when a rough cut isn't working or is missing something, but then I will meditate and I see the finished cut, and that's the cut that goes to festivals. It has happened to me on every film since Ceramic Tango. I am very connected to my creative process in a profound spiritual way, so that's how I nourish myself. I also read, research, and listen to podcasts or audiobooks daily when I go on hikes by myself. I keep learning, it never stops. This learning process is a lifetime journey.
Ladyaslan: What is the last concert you attended? Did you enjoy it?
Patricia Chica: I love to support independent bands, musicians, and artists. I come from the world of rock and roll and rockabilly, the subcultures and the underground, so much so that I made a successful documentary back in 2008 called Rockabilly 514. I've also been involved with the punk rock scene and the indie scene. My new film, Montréal Girls, showcases every subculture from punk rock to hardcore, rockabilly, and fetish as a backdrop, so music and concerts are very important to me.
The last concert I saw was in Silver Lake, Los Angeles, and it was like a whole night of rockabilly and garage bands. It was incredible! They were all unknown, local bands, which is so cool to me, and exactly the type of events I like to attend. I will also go to big venue concerts, but I definitely prefer the smaller venues. The club scene where you're drinking and watching the band and you're part of the act, dancing in front of the stage. Those are my favorite.
Ladyaslan: Finish this sentence: In my next life, I'm coming back as a _____________________.
Patricia Chica: I would like to come back as an eagle, because eagles are powerful, elegant, confident, and fly high above everything. They are very wise birds and I've always wanted to have the freedom to just fly. Just go to places on a whim, and let go.
Ladyaslan: What is one work of art you wish you had produced, and why?
Patricia Chica: The pyramids in Egypt or any ancient temple. I think they are works of art and science of extreme brilliance, precision, mystery, and completely out of this world. The geometry, the meaning, the symbolism, the conception is perfection, and I admire the profound higher purpose of those temples. It fascinates me and I want to create things of such magnificence, power and influence (in my own way, of course [laughs]).
Ladyaslan: Some people walked away from the theatre during your retrospective showing in Connecticut saying your work was offensive. How did you respond to those that stayed and explain your craft even further?
Patricia Chica: When I was on a retrospective film tour in Connecticut, a few people walked away from one of my screenings at the Trinity-On-Main Theatre in New Britain, especially when I showed my fetish short documentary, Deviant. They walked away and they complained to the curator that my work was offensive and it wasn't appropriate to have programmed me in that venue, even though the promotional campaign and posters all said that I was the Visual Provocatrice (a French word for provocateur.)
What saddened me was not that they disliked the movie, it's their own right to like it or not, but the fact that they walked away the moment they saw some extreme sadomasochism on screen, without even giving the subject matter a chance to reveal itself to them, or the benefit of the doubt…. With a more open mind, they could have learnt something new about the fetish and BDSM lifestyle that is far from being as threatening and scary as it appears on the surface.
I realized that there's a certain fear caused by ignorance, and that people don't want to open their minds to non-conventional practices and alternative realities. My goal as a filmmaker is to tell the stories that are rarely told so that people can understand other perspectives, other sexual preferences, other lifestyles and ways of existing as human beings sharing this same planet. So that people realize being "different" doesn't mean it's wrong or bad. So that's why as a filmmaker, I'm committed to delving into taboo subject matter that other people judge and don't actually understand. BDSM and fetish doesn't make you a depraved creature, it's just a different way to connect with your inner self and with others in an intimate and respectful setting. There's nothing wrong with it, it's just a different way to express yourself and explore your desires. Everybody's beautifully and divinely unique, so my films help promote acceptance and diversity within these differences.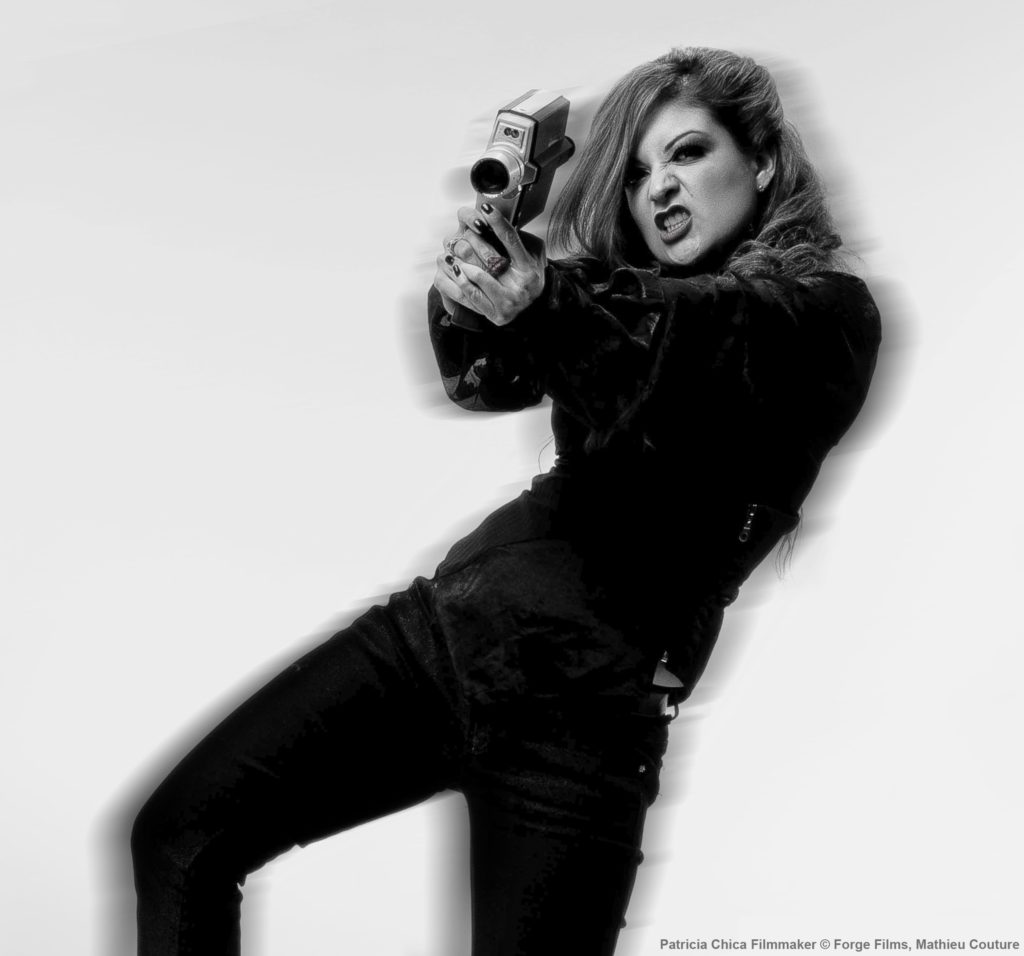 Ladyaslan: Can you talk about your new film Morning After?
Patricia Chica: Morning After is a story written by one of my dearest friends and loyal collaborators, Kristian Hodko, whom you've seen in Let It Out! It is a funny and provocative coming of age drama about how to find love and acceptance amongst the sexually fluid generation. This film is my most mainstream project, as I am working outside of horror, fantasy, and genre for the first time in a decade. However, my horror fans should not be disappointed about this momentary transition as this new movie will have all that boldness, provocation, and authenticity that my work is known for.
Ladyaslan: Do you have an existing website or blog? If so, please provide.
Personal Website
www.PatriciaChica.com
Twitter Account
www.twitter.com/PatriciaChica
Facebook Page
www.facebook.com/Patricia-Chica-185993898124050/
Instagram
www.instagram.com/chicatronica/
IMDb Credits
www.imdb.com/name/nm0004509/?ref_=fn_al_nm_1
Tags Argelia GuerraForge FilmsHNI ProductionsKracken009LadyaslanPatricia Chica
You may also like...