:The Oontzcast" Episode 257 – "Fuck Cancer"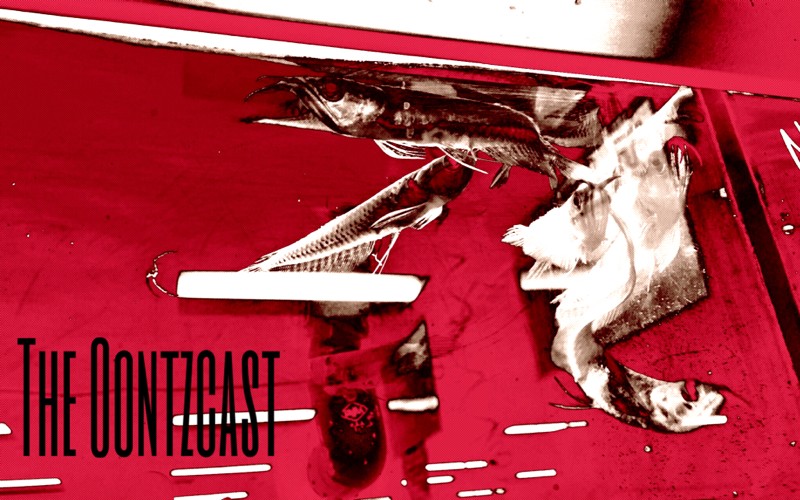 Album Of The Month: Ari Mason – Creatures
Release Date: March 25, 2016
Label: Negative Gain Productions
Websites: Bandcamp│Facebook
Since May decided to have a bonus half week, it appears that we were mistaken about Ari Mason's reign having ended. We have a lot of new music in store for you this episode from the likes of NOIR, Moving Units, Angelspit, SKOLD, Circuito Cerrado, and more! We talk about how Jaymie was too busy being a rivethead to cure her boneitis, Yvette's daily plight of living with Jaymie's impishness, shows and stuff that are coming up, and cancer hating in general.
On a serious tip, Rexx Arkana (FGFC820) was diagnosed with cancer earlier this year and is currently in recovery after surgery. He's running  a GoFundMe campaign to help with the expense of the recovery program he is undergoing. Donate HERE to help out an awesome member of our industrial community.
Also, don't forget that the newest installment of the Electronic Saviors compilations is available for pre-order through Metropolis Records. Purchase Electronic Saviors IV: Retaliation HERE!
Corey Devlin 
1985-2016
Track Listing
01. Ari Mason – Beasts Tonight
02. The Glen and Joe Show – Lock Me Out
03. Moving Units – Fragile Magic
04. SKOLD – Chasing Demons
05. Angelspit – Thanks For Your Cooperation
06. Circuito Cerrado – Sweet Nightmares
07. NOIR – The Burning Bridge
08. Cygnosic – The Key (Rotersand)
09. Visions In Black – The Order
10. Dead On TV – Cocaine (GoFight Remix)
Tags AngelspitAri MasonCircuito CerradoCygnosiCDead On TVGoFightJaymie BurzetteMoving UnitsNegative Gain ProductionsNOIRSKOLDThe Glen and Joe ShoeThe OontzcastVisions in BlackYvette Arambula
You may also like...