:Dark Delights: Alex Vincent (Child's Play)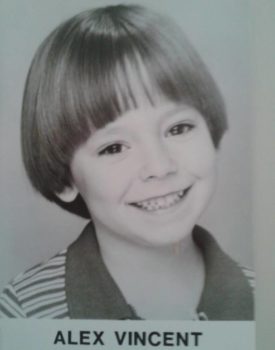 Dark Delights with Ladyaslan Presents:
Alex Vincent
Welcome, Mr. Vincent. Thanks for joining me here on Dark Delights. Shall we begin…?
Ladyaslan: Let's start with the obvious and work our way through this amazing career. How did you prepare and how did you feel about working with that bugger of a doll Chucky (Child's Play I & II and Curse of Chucky)?
Alex Vincent: Child's Play was the first film that I ever booked. I had done a couple of commercials, and some print work…but this was the first film so I was very excited! I got to leave school for a few months to go out to Chicago and Los Angeles to shoot a movie! The studio provided an acting coach that I worked with, who I got along with very well. I knew the nature of the film and I understood that it was supposed to be scary. Being on set with the animatronic doll was super cool for a six-year-old to experience!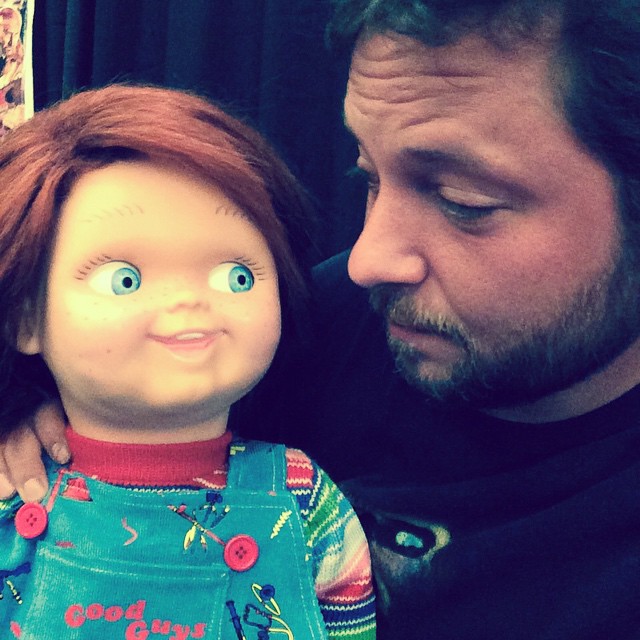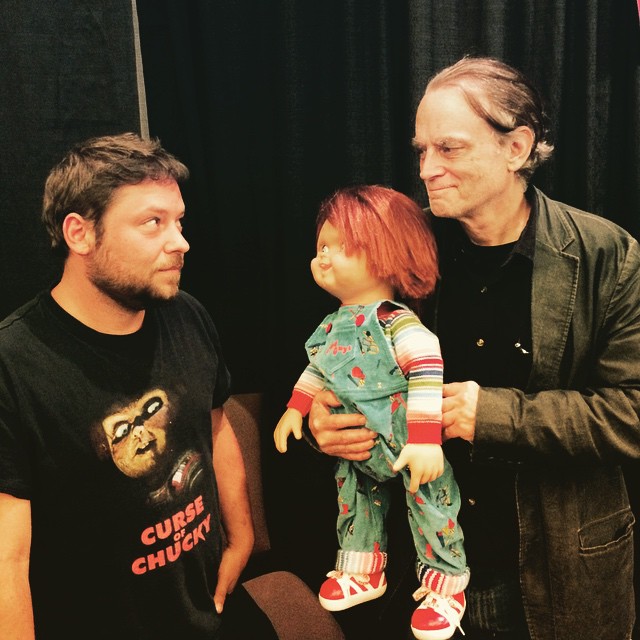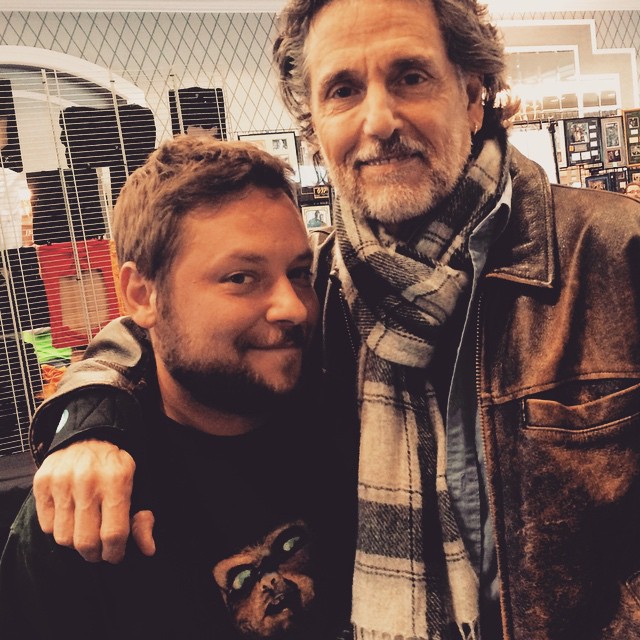 Ladyaslan: Upon research (and hanging out with you a li'l bit here and there [laughs]) tell us about your projects you wrote…. I have to admit the House Guest Red Carpet premiere was definitely very nice and lush for an independent movie, which speaks volumes about everyone involved, and it was nice to have an event in Florida such as that.
Alex Vincent: The film House Guest is the first of my written screenplays to be actually filmed and released. It was a very fun and educational experience for everyone involved. We never intended to take the project very far, but the completion and release itself was quite the reward…we did work hard on it. I have written several other screenplays, from psychological thrillers to comedy. As is always the case, securing a budget for any of these projects isn't easy. We will see what happens.
Ladyaslan: Recently, via your Facebook posts, I saw you did a horror convention outside the U.S., Ireland, if I am correct (if not please feel free to correct me.) How do the fans differ and what is it like going "across the pond'" to meet new fans and new faces? Do you take any extra time to explore the country(ies) you visit?
Alex Vincent: Although I am usually kind of occupied between airport to hotel and back, I have been incredibly fortunate to travel and meet fans. The dedication of horror fans is truly unmatched in any other genre, and that is the case all over the world. I have met fans and signed autographs at conventions in about 30 states, Ireland, England, Germany, Mexico, Canada and Japan! It is wonderful to see the commonality between people all over the world; all so passionate and supportive to the genre.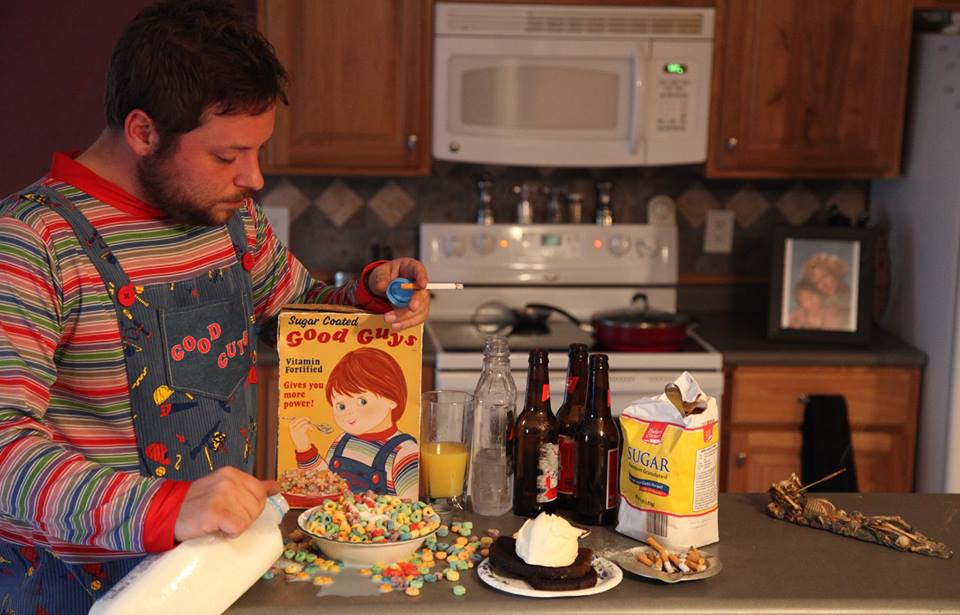 Ladyaslan: I have also seen your books of poetry—being a poet myself that really made you more intriguing [wink-wink] (when someone writes with that kind of passion and madness I must seek the source). What is the overall theme (central topic, subject, or concept) of your prose? Where does your inspiration and drive come from?
Alex Vincent: I have been expressing myself with my writing since I was in about the 4th grade.  I grew up a little differently than all the kids around me in school…and even though they, for the most part, treated me like anyone else, I was a pretty isolated kid growing up. That really hasn't changed much. I have been inspired by other writers, poets, and songwriters, but the majority of my inspiration comes from a rather restless brain. Sometimes the best way to move past certain thoughts, is to find the very best way to express them, which hopefully can lead to a better understanding of them. As far as a theme, I can't help but write dark. I have since I was young.  An uplifting poem may sneak its way out on occasion, but for the most part I write about the more difficult moments in life; moments of question, doubt, insecurity…a touch of anger. More often than not, my poems are just an extension of my thoughts…as precise and delicately organized as possible.
Ladyaslan: How did you cross over into audio/mixing, etc. and having your own studio, AV Productions? What can potential consumers expect when they book with you?
Alex Vincent: I have always had a massive passion for music. I just didn't spend enough time practicing any instrument to get good. So, I found that helping others sound as good as they possibly can is the next best feeling. I attended Full Sail and got a degree, then realized that engineer jobs are basically pope jobs that someone would have to die to become available. I saved up some money and put together my own place instead! The studio is an inspirational and proficient atmosphere…ready to take on any project that comes my way! I work with some very talented people in the area and have been working on new exciting projects. Artists that record with me can expect and receive a professional environment, the highest quality of sound available, and dedicated engineers that will work very hard to make sure your project sounds as good to the world as it does in your head!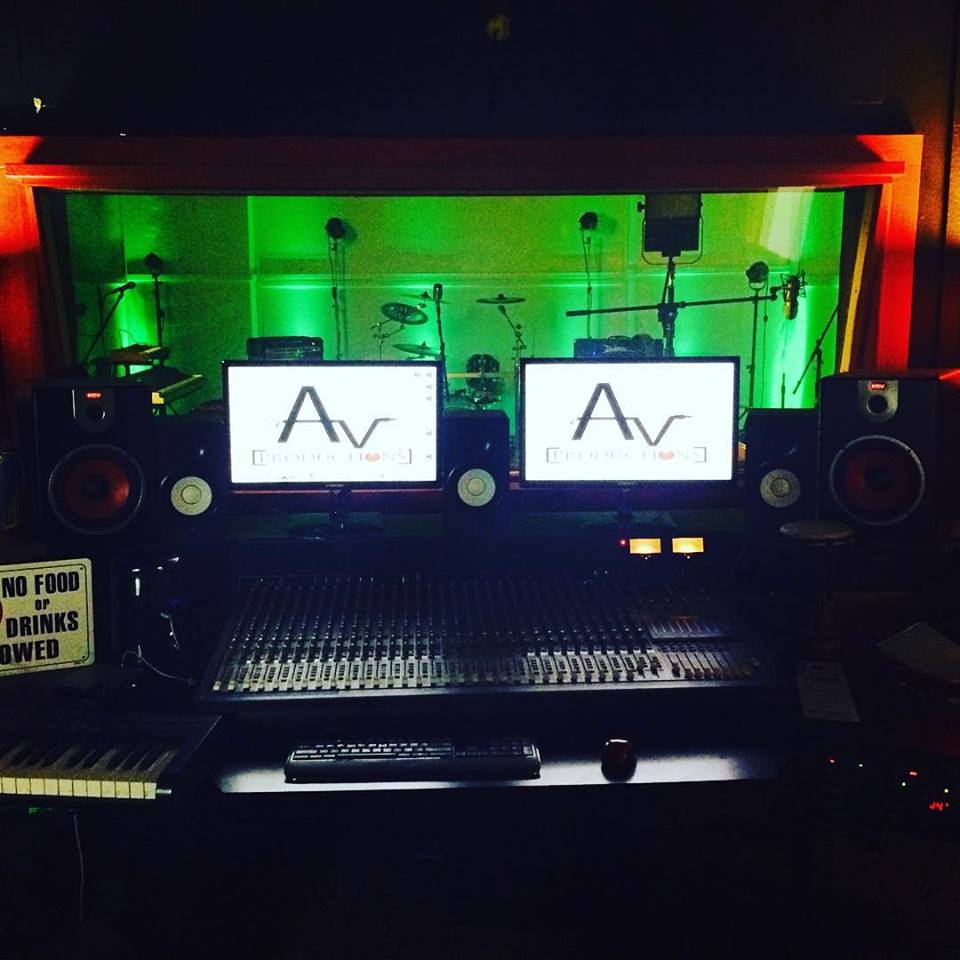 Ladyaslan: What are the three words that best describe you?  
Alex Vincent: Creative. Stubborn. Logical
Ladyaslan: If you could ask me one question, ANYTHING, what would it be?
Alex Vincent: Something inappropriate I'm sure.
Ladyaslan: I was asked a question—a two part doozy…BUT perhaps another time or a different interview I will share what he asked me… [Evil giggles]….
Ladyaslan: I love music and I'm always interested in the musical tastes of my friends. Tell me your five favorite songs at the moment.
Alex Vincent: My five favorite songs at the moment…I'd have to give you of all time:
Nine Inch Nails (NIN) – "Terrible Lie"
NIN – "Reptile"
The Doors – "When the Music's Over"
NIN – "And All That Could Have Been"
Led Zeppelin – "Stairway to Heaven" (Just to mix it up.)
Honestly, it's not possible to just pick five, but these are some of my favorites.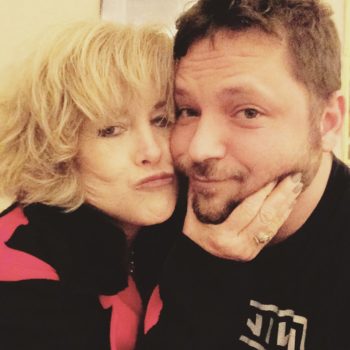 Ladyaslan: What was the last concert you attended? Did you enjoy it?
Alex Vincent: Last concert for me was Nine Inch Nails in Tampa with Soundgarden. Anyone who knows me, knows how massive a Nine Inch Nails fan I am. I have seen them (him) 56 times in concert. I also love Chris Cornell and Soundgarden so it was a great show. I went to three shows on that tour, and Tampa was the last of them. We were treated to the "assault" set list. It was, like always, an incredibly fantastic experience.
Ladyaslan: Have you ever had any paranormal experiences? If so, what were they?
Alex Vincent: One very powerful one involving a psychic medium. Never saw, heard, nor felt a ghost though.
Ladyaslan: Everyone's running for President these days, so why not you? Tell me your campaign slogan.
Alex Vincent: "At least I'm not Donald Trump"
Ladyaslan: Last but NOT least, where can my readers/#Babybats get more information on you and your books?
Alex Vincent: My website with info on my personal appearances, updates on my projects, and some other random stuff is www.alexvincentonline.com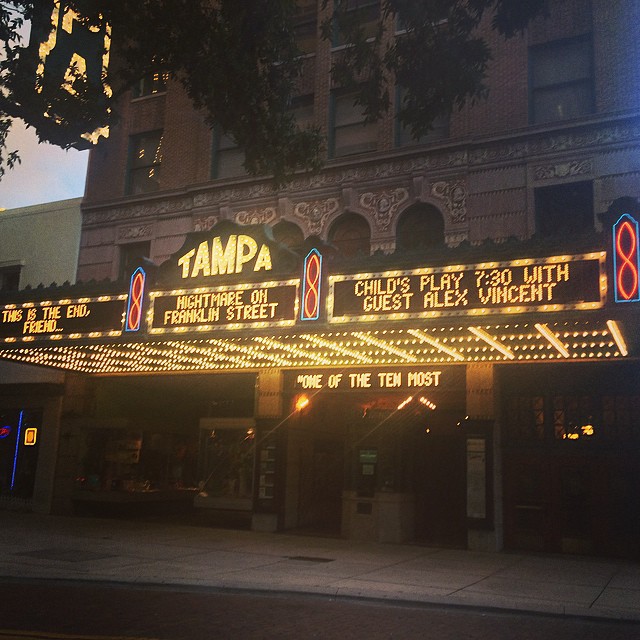 Info for my recording studio and production company can be found at www.avproductionsonline.com
**About Ladyaslan: She is a published gothic poet and horror erotica novelist. Ladyaslan's second book was just released on Amazon.com, Barnes and Noble, and other established book retailers internationally. Check out Lipstick & Absinthe and her other books at the link below:
Official Website:  http://www.lipstickandabsinthe.com/
You may also like...