:The Oontzcast: Episode 256 – "Jaymie, Would You Like Some Sausages…"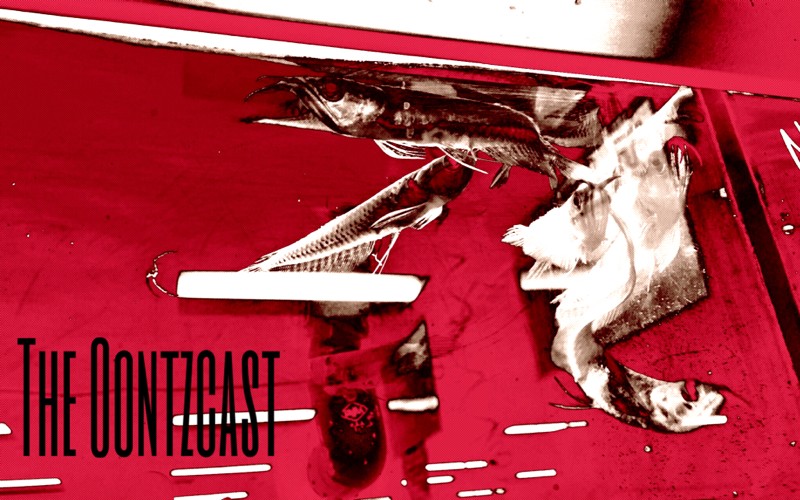 Album Of The Month: Ari Mason – Creatures
Release Date: March 25, 2016
Label: Negative Gain Productions
Websites: Bandcamp│Facebook
This is the last week that Creatures is featured on our lovely (and crass!) podcast. Don't miss our tales of sausages, appliance beatings, Jaymie's kung fu treachery, and animals that love to bite the hand that feeds them. Witness our sappy, romcom moment at the end, followed by a song "Beloved" by synthpop fans of all ages. Stay tuned for the next album of the month; Jaymie swears we picked one already, yet neither one of us can remember what it is. 'Tis.
Track Listing
01. Ari Mason – Ruin You
02. VHS Dreams – Discorecord
03. Cynical Existence – Static (Benjamin's Plague Remix)
04. Sykoya – Closer
05. Glass Apple Bonzai – I See the Light
06. Waveshaper – The Space Hero
07. Cyborgs On Crack – Dry Mouth (feat. Sputnik)
08. Cluster Buster – Lightcycle Deathmatch
09. Degeneración Debraye – Body & Simphony (Ygrod Droid Remix)
10. VNV Nation (and the Babelsberg Film Orchestra) – Beloved (Allegro grazioso)
Tags Ari MasonBabelsberg Film OrchestraBenjamin's PlagueCluster BusterCyborgs On CrackCynical ExistenceDegeneración DebrayeGlass Apple BonzaiJaymie BurzetteSykoyaThe OontzcastVHS DreamsVNV NationWaveshaperYvette Arambula
You may also like...