:The Oontzcast: Episode 255 – "Gay As Fuck"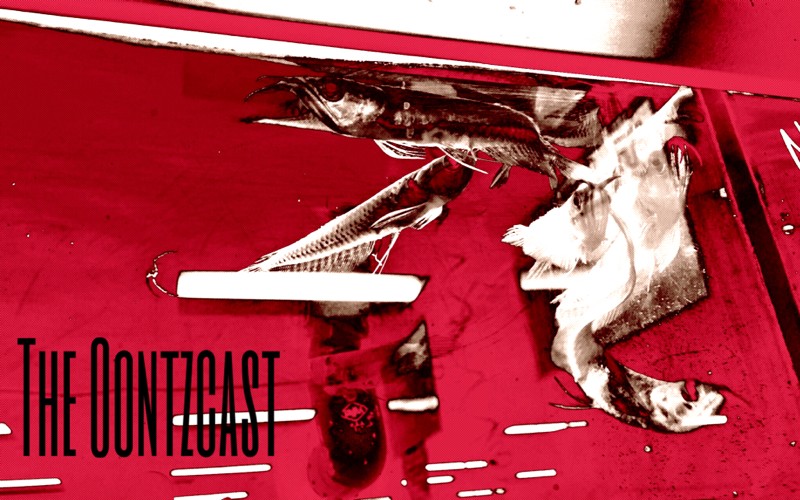 Album Of The Month: Ari Mason – Creatures
Release Date: March 25, 2016
Label: Negative Gain Productions
Websites: Bandcamp│Facebook
Jaymie and Yvette welcome special guest Roger Jarvis (Kevorkian Death Cycle, HexRx, and Negative Gain Productions co-owner) into their home for some drinks and gaiety (with a heavy emphasis on the gay). Roger gets Jaymie drunk while he gives us the scoop on Negative Gain's latest developments and provides some insight into the production of Creatures. All tracks for this episode were chosen by Roger; and if we must say so ourselves, the man has good taste in music.
Track Listing
01. Mr.Kitty – Pictures Of You (Cover)
02. Metal Mother – Mind_off
03. STRVNGERS – Nostalgia
04. Kevorkian Death Cycle – The Promise Remixed by HexRx
05. Kite – Up For Life
06. Vore Aurora – Envenom
07. Squid Lid – Shark Club
08. STRVNGERS – Tension
09. My Gold Mask – Battles
10. Ari Mason – Brother (Remixed by DP)
Tags Ari MasonDPHexRxJaymie BurzetteKevorkian Death CycleKiteMetal MotherMr. KittyMy Gold MaskNegative Gain ProductionsRoger JarvisSquid LidSTRVNGERSThe OontzcastVore AuroraYvette Arambula
You may also like...