:Dark Delights: Kevin & Matthew Forte of Forte Films Entertainment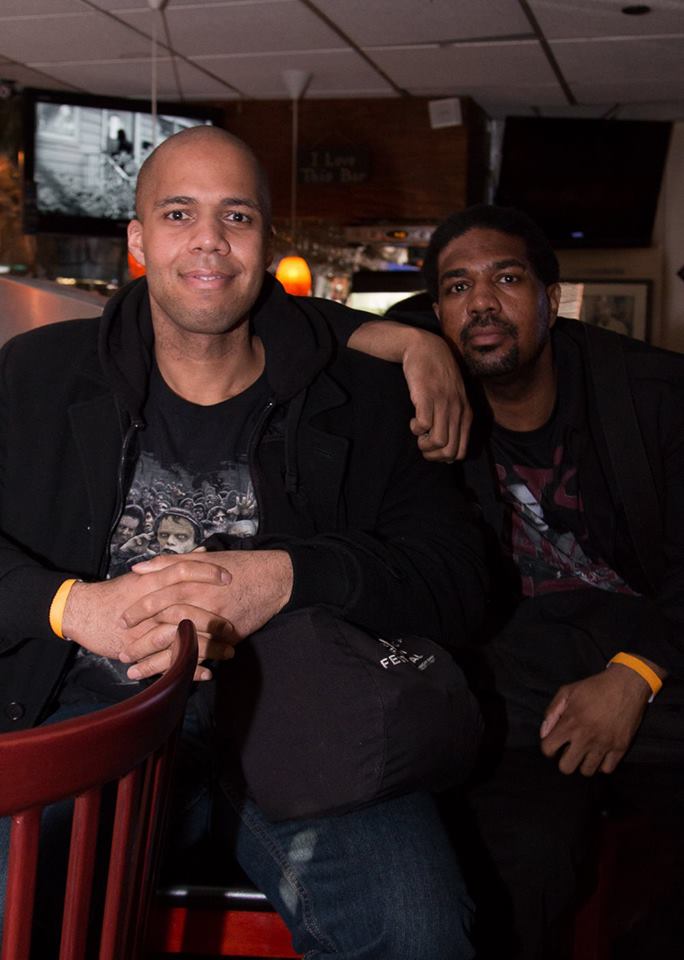 Dark Delights with Ladyaslan Presents:
Forte Films Entertainment
Ladyaslan: Welcome to Dark Delights, Kevin and Matthew, and thank you for taking the time out of your busy schedule to chat with me and your adoring #Babybat fans! Update us on what is going on in your world of making movies and screams? What inspired you and your brother to create Forte Films Entertainment?
Kevin Forte: I've always wanted to do something in the world of horror. At first I wanted to be a makeup FX artist, but then I chose to create horror another way by being a filmmaker. I started filming my first project in late 2006 which is titled The Appointment. I went on to film Orlock and Last Laugh, and then created The Sin Reapers. Then my older brother, Matthew, joined me in 2013 with his zombie project, Anna.
Matthew Forte: Forte Films Entertainment was already created when I stepped aboard. Kevin single-handedly created it and kept it going for quite a while all by himself and I find that incredibly inspiring. He didn't wait for anything or anyone to give him the greenlight to go for his dream. That is very admirable. A lot of people wait (myself included), sometimes for a long time for a sign or the right time to go ahead and follow their dreams and usually those dreams don't happen, because there was no real effort on the dreamer to make them happen. It was only when I finally decided after a number years to make a considerable and constant effort to make my dreams come true, that they actually did. Things really started to look up once I joined Kevin in running Forte Films Entertainment.
Ladyaslan: Summarize your studio in one to three sentences as if you were speaking to someone unfamiliar with your film work and its topic.
Kevin Forte: Horror, horror, and more horror!
Matthew Forte: Horror with heart. Horror with brains. And horror with guts!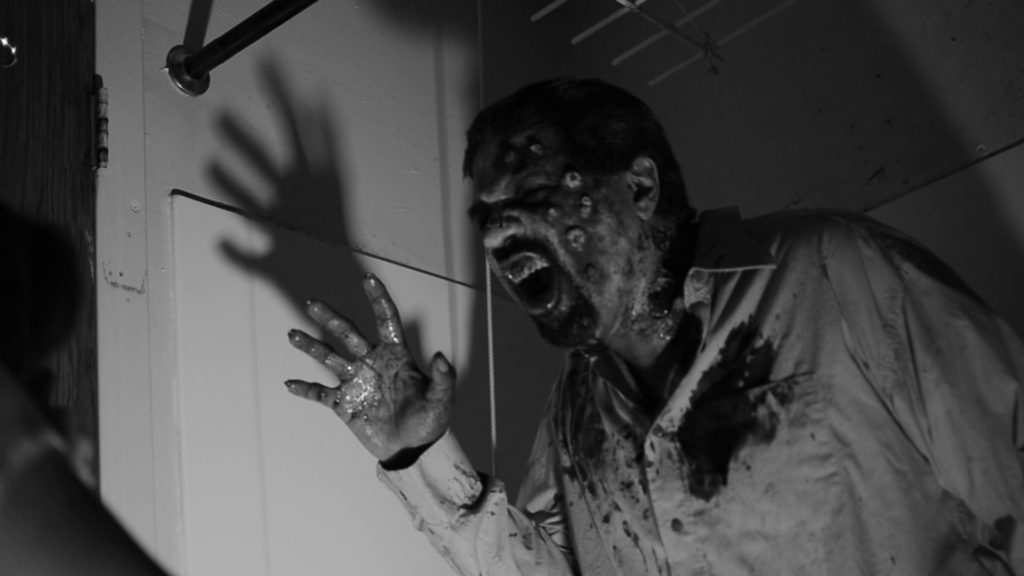 Ladyaslan: What inspired you to get into directing and producing and even acting in your horror films and shorts?
Kevin Forte: I like to bring in new horror that isn't just jump scares, but also keeps in some cool things of old school and indie horror like practical blood and gore. I hate CGI blood and gore. So me being a huge horror fan and having ideas is what inspired me to be into filmmaker. I like to show my vision to the world.  As for acting, it was something I had always wanted to try. I started by playing a zombie in Wednesday's Children. I really love playing Jared Scrimm in The Sin Reapers. Just a lot of fun playing a reaper who kills sinners in gory ways, alongside his lover, Pandora Crane. I hope to play other types of characters soon.
Matthew Forte: A number of things have given me inspiration, but it's movies like The Terminator, Dawn and Day of the Dead, Alien, Aliens, Se7en, Ghostbusters, The Fly '86, The Thing '82, The Exorcist, and many other classics, which more than anything else have inspired me to pursue a my passion for directing and acting.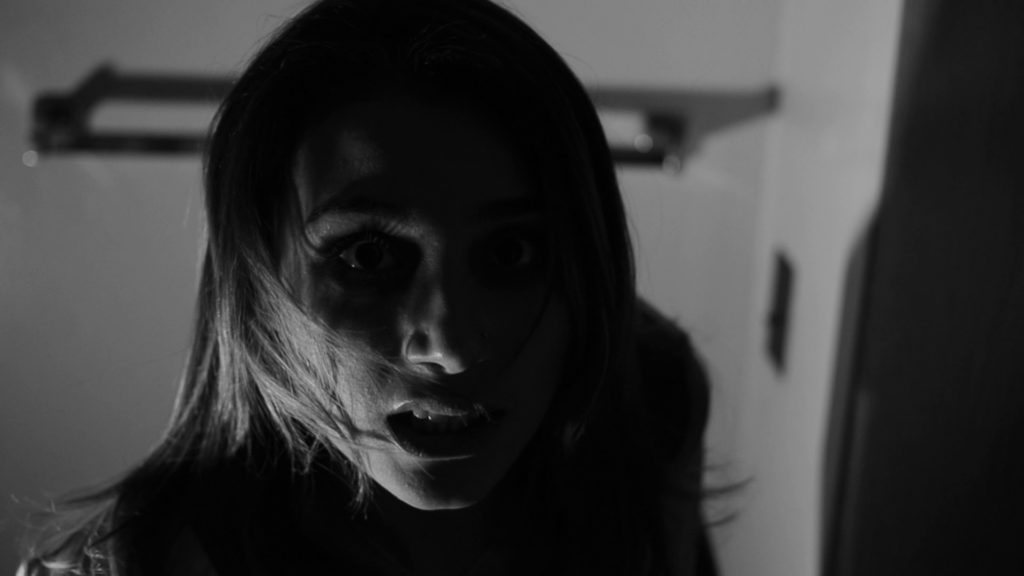 Ladyaslan: Tell us about Sin Reapers. How did you come up with the concept and who stars in this movie? Any merchandise to go with your franchise?
Kevin Forte: When I created Jared Scrimm back in 2000, he was a character that was inspired by WWE Superstar, The Undertaker. Someone who takes the souls of their victims after they destroy them and is a good guy. The series was first called Scrimm and the late Angus Scrimm is behind that last name. Jared Scrimm is a reaper who is called by souls that cannot rest due to how they died. When Scrimm hunts down the unrested souls' killers, he has his ways with them. Later on I created a female counterpart to help him out named Pandora Crane, who is not just his partner, but his lover as well. Pandora is a more vicious and merciless reaper than he is. Since I added her I renamed it to The Sin Reapers. I play Jared Scrimm and Erica Lee Hammond plays Pandora Crane throughout the whole series. In the first episode, we had a great list of talented actors like Xiomara Forman, Tony Del Bono, Addison Ginsberg, Kalene Speranza, Bryden Elliot DiGennaro, Stephanie Taylor, Marina Bain, and Eric Nazario. Kalene Speranza and Bryden Elliot DiGennaro will return in a three part episode coming soon. We got a few shirts we're selling at Zazzle.com, but other types of merchandise will be available soon.
Matthew Forte: Although I'm not the actual creator of The Sin Reapers, I have so much freedom with the characters and the world of The Sin Reapers that it feels like I am a co-creator. And I have Kevin to thank for that. I'm so grateful that he trusts me and my abilities to do his creations justice without micro-managing me. I feel so lucky writing and directing the compelling and horrifying journey of Scrimm and Pandora.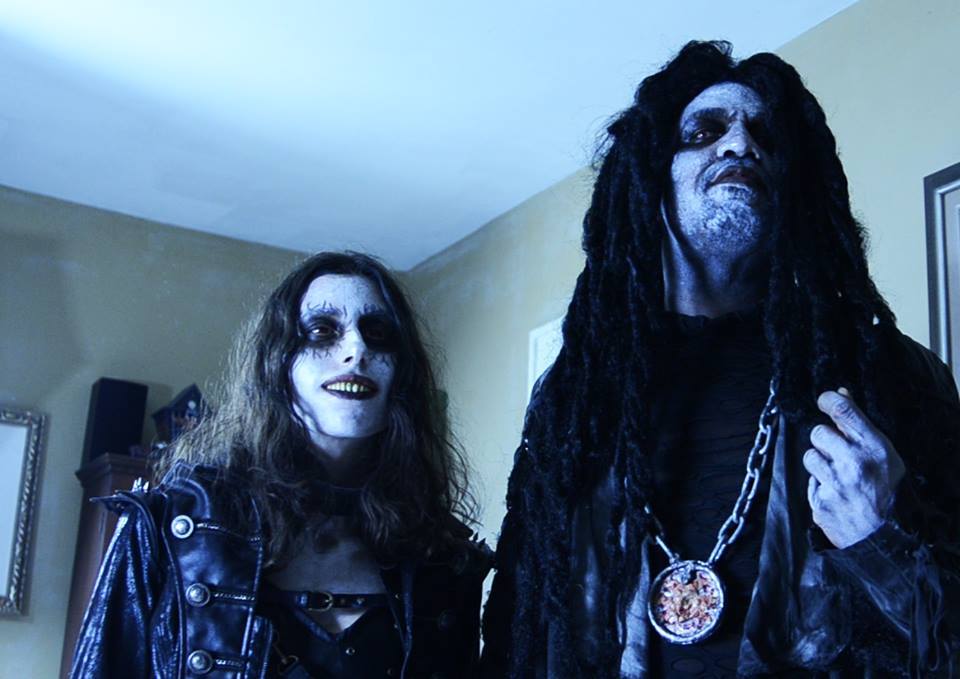 Ladyaslan: Tell us about the movie Wednesday's Children? How did this come to fruition?
Kevin Forte: Well the Wednesday's Children series is Matthew's creation. I play a zombie in it, though. I have a scene when the main character Christina is having a dream and I'm a zombie in a bathtub doing something grotesque. And no, I'm not jerking off in the bathtub. But it's a sick and twisted scene. Got my hands dirty, too!
Matthew Forte: I am the world's biggest fan of George A. Romero's Dead Trilogy. The impact Romero's seminal series has had on me is immeasurable. My favorite film in the Dead Trilogy is Day of the Dead. I love how incisive and profound Day is, but I also love it's not afraid to be a brilliantly brazen hardcore horror film. I love Day of the Dead so much that I envisioned a trilogy of films just to honor it. And that's how Wednesday's Children came to be.
Ladyaslan: What are you (both) currently working on?
Kevin Forte: Right now we're doing more episodes of The Sin Reapers since a lot of the fans want to see more of Jared Scrimm and Pandora Crane bringing in more horror to sinners. I'm also focusing on doing the sequel to my 2011 short, Orlock. And one day shoot the Lasporum project in the vision that I wanted it to be.
Matthew Forte: In addition to producing more episodes of The Sin Reapers, I'm currently writing three full-length feature screenplays. One of them is the latest draft of the Wednesday's Children feature film. I very much look forward to sharing these scripts!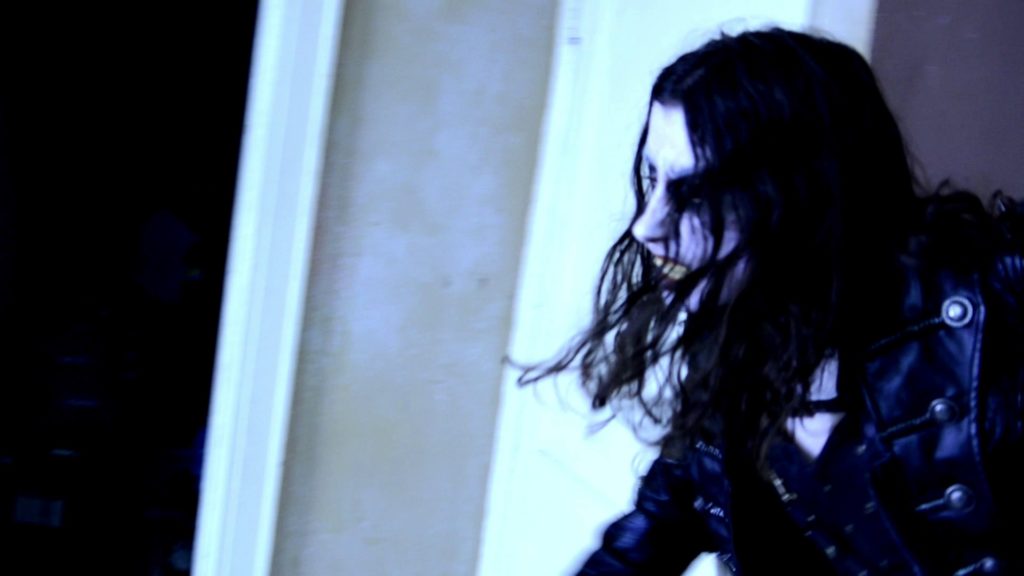 Ladyaslan: How are the movies you work in/on relevant in today's society?
Kevin Forte: When I do these projects I'm not thinking of how they're relevant in today's society. I just do them because I like showing my visions to others.
Matthew Forte: My first short film, ANNA, was a commentary on eating disorders and the upcoming episodes of The Sin Reapers is focused on very sensitive subject matter that has been, and continues to be, tragically misconceived and mishandled by way too many people.  My intention with my work first and foremost is to entertain or engage viewers, but I also try to see if I can enlighten them as well.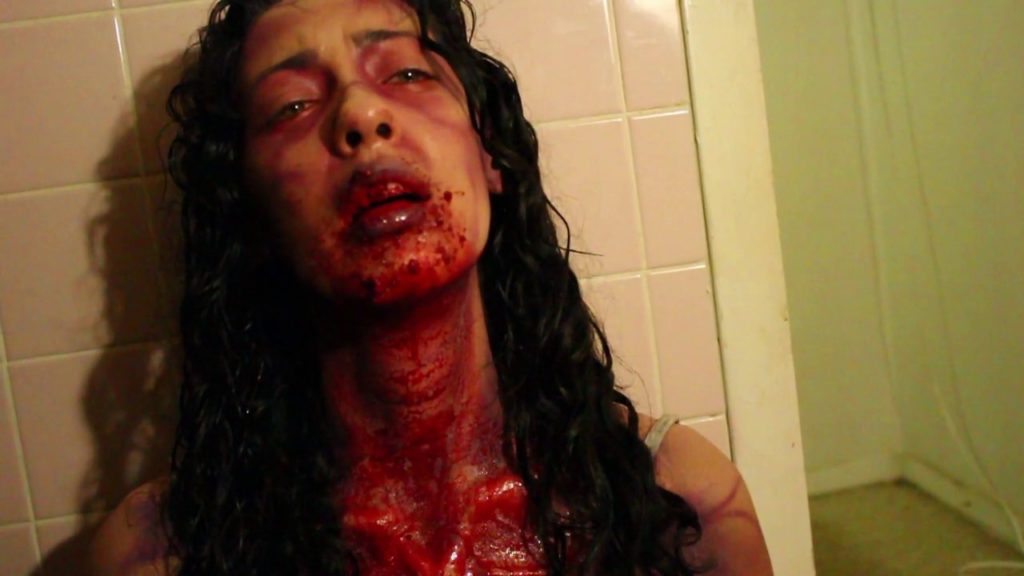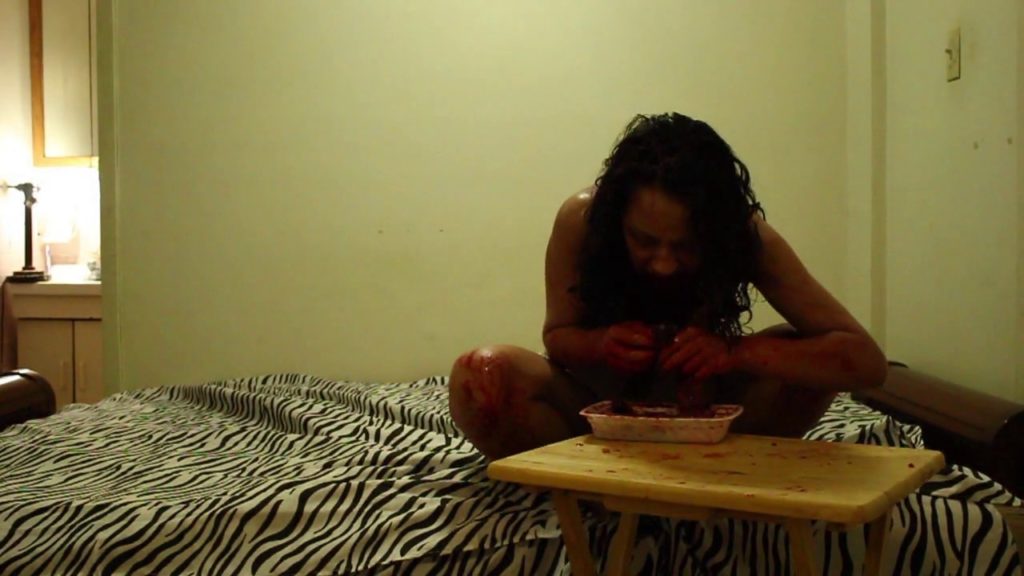 Ladyaslan: How did you learn about the movie making process (i.e. personal experience, education, etc.)?
Kevin Forte: I went to film school back in 2006. Plus I did some production assistant work on other film students' projects.
Matthew Forte: I went to a very informative and fun two-day film-making class. From there I expanded my film-making knowledge by working as a production assistant on several low budget films. After that I refined my movie-making know-how and skills through my experience being a videographer.
Ladyaslan: What other creative endeavours do you (both) enjoy?
Kevin Forte: Right now I'm having so much fun making movies that I haven't had time to do much else! But I'm looking forward to drawing again, very soon!
Matthew Forte: I enjoy drawing, writing, and photography.
Ladyaslan: What is the last concert you attended? Did you enjoy it?
Kevin Forte: I saw Marilyn Manson and The Smashing Pumpkins last summer along with my friend and co-star, Erica Lee Hammond. Both are great bands and we both enjoyed ourselves seeing them live on stage.
Matthew Forte: I've only been to a concert once in my life. It was a Cradle of Filth concert and the only reason I went was because I wanted to impress a young woman that I had a major crush on. I would love to go to more concerts, but I have yet to have been presented with the opportunities to do so. That's going to change very soon! J
Ladyaslan: Do you have an existing website or blog? If so, please provide.
Official Website: www.fortefilmsentertainment.com
Facebook: www.facebook.com/ForteFilmsEntertainment
YouTube: www.youtube.com/ForteFilmsEntVids
Twitter: www.twitter,com/ForteFilmsEnt
Zazzle: www.zazle.com/ForteFilmsEntertainment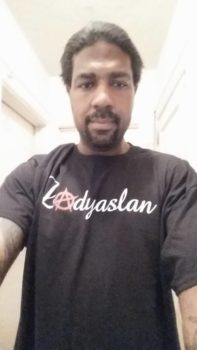 *About Ladyaslan: She is a published gothic poet and horror erotica novelist. Ladyaslan's second book was just released on Amazon.com, Barnes and Noble, and other established book retailers internationally. Check out Lipstick & Absinthe and her other books at the link below:
Official Website: http://www.lipstickandabsinthe.com/
Tags Dark DelightsForte Films EntertainmentKevin ForteLadyaslanMatthew Forte
You may also like...