Colorado Monster Madness Announces New Venue for "Rock Out Jam"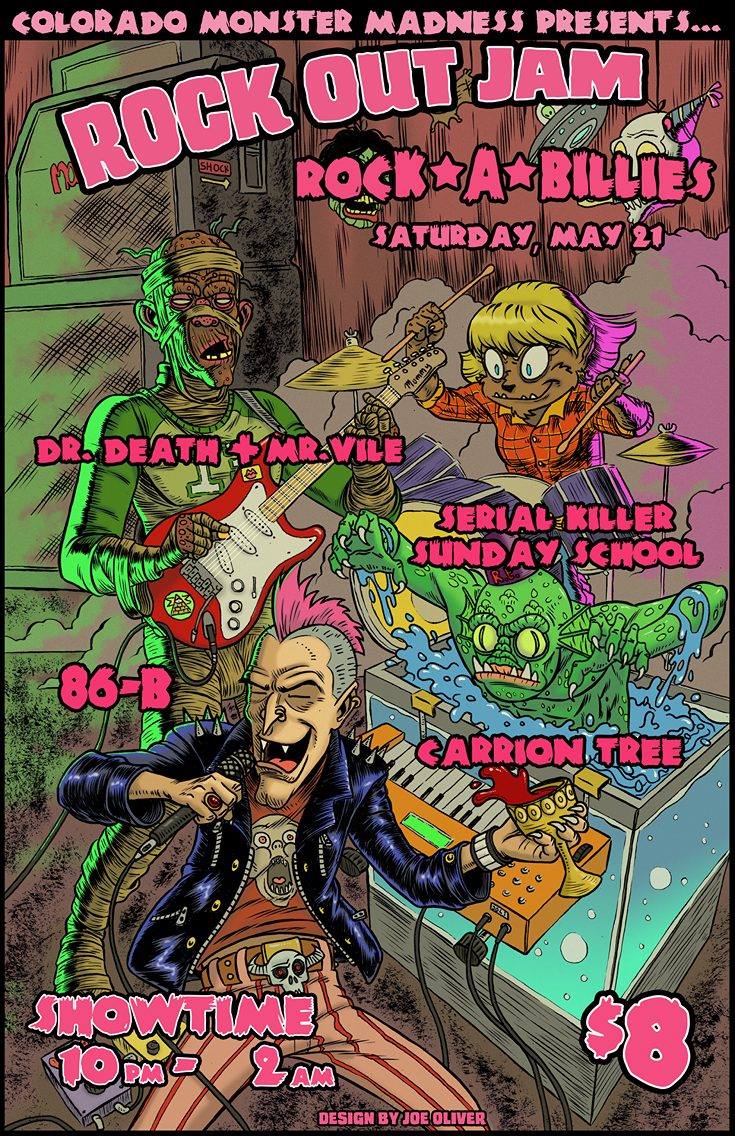 Organizers behind the upcoming Colorado Monster Madness have announced a venue change for their rock-filled fundraising event,Rock Out Jam. On May 21st, at Rock-A-Billies in Arvada, CO, Rock Out Jam will feature local talents Carrion Tree, Dr. Death + Mr. Vile, Serial Killer Sunday School and 86-B. As well as funding the convention, 20% of the event proceeds will go to Veterans In Trouble.
Follow Colorado Monster Madness Online:
Colorado Monster Madness Official | Facebook
Tags 86-BCarrion TreeColorado Monster MadnessDr. Death + Mr. VileRock Out JamRock-A-BilliesSerial Killer Sunday SchoolVeterans In Trouble
You may also like...