:Dark Delights: Richard Cardinal – Scream King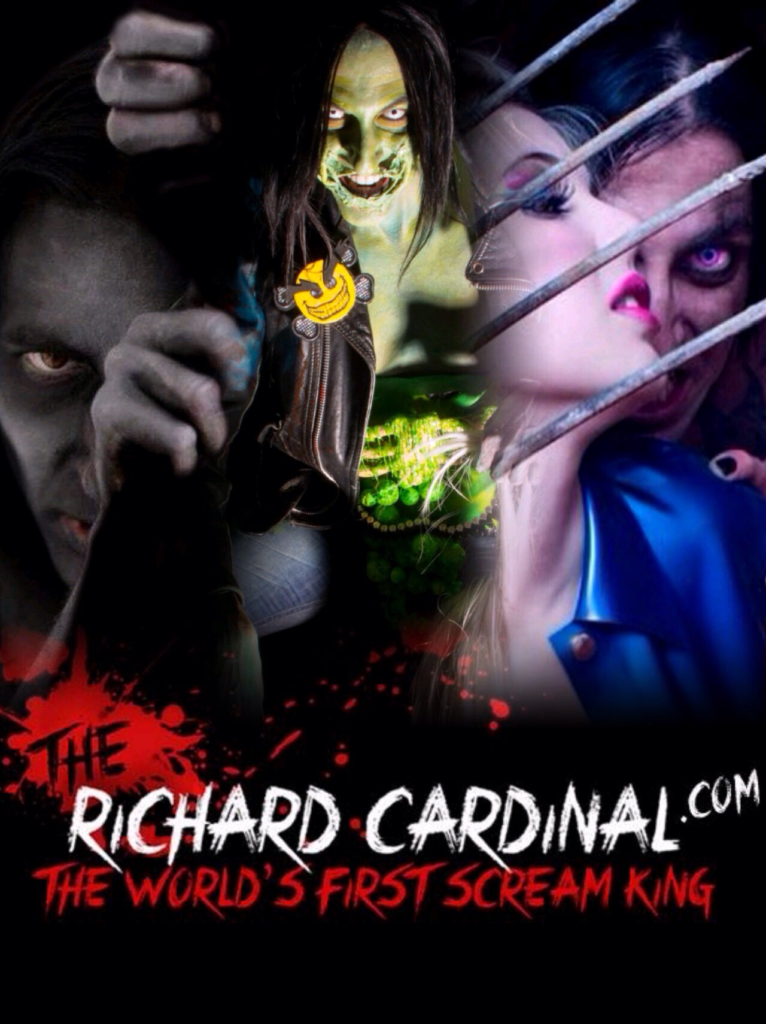 Dark Delights with Ladyaslan Presents:
Performer Richard Cardinal – The Richard
Kindred's Muze Provided the Evil Ernie Photos
Welcome, Mr. Cardinal.  Thanks for joining me here on Dark Delights. What should my readers, a.k.a. #Babybats, know about you?
The Richard: Good evening Dark Delights, I am Richard Cardinal, a.k.a. The Richard. Formerly known as an alternative model and performer, I have made a transition in recent years into genre films as both actor and producer. I am a lover of people and animals, I see beauty in the macabre, and I am The World's First Scream King.
Ladyaslan: What inspired you to model and get into the Canadian fetish scene?
The Richard: I was introduced to the fetish scene about a quarter of a century ago and instantly connected with a couple that we today consider ourselves as family. My soul sister Bianca Beauchamp and her partner Martin Perreault had at the time launched their first website called Latex Lair which was entirely dedicated to the fetish of latex. Much like a seduction in Tango, Martin would lead his muse Bianca in photography and together would share their growing passion to the world which now witnessed the birth of the so called fetish supermodel.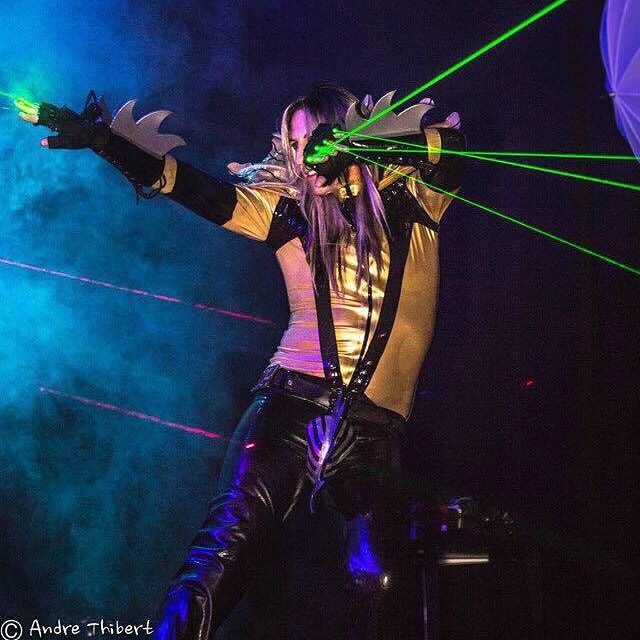 It is interesting to know that most online kink then would generally be associated to pornography (The Fashionistas trilogy) and apart from the BDSM community, a micro society really, The word "fetish" did not conform with society and the media had label it as depraved. So it came quite naturally for a rebel such as myself to be seduced by this world, adopt it, and then call it my home. I created many of Bianca's earlier hairstyles for her photoshoots and as I watched them grow from behind the scenes, I quickly understood the chemistry needed between both model and photographer, and with this, learned how to use my own body to maximum advantage. My first modeling shoots where taken by my great friend, Toronto based photographer Kindred's Muze. Although in the rise of the fetish model craze, there were but a handful of male alt models around and saw the world as my bloody oyster.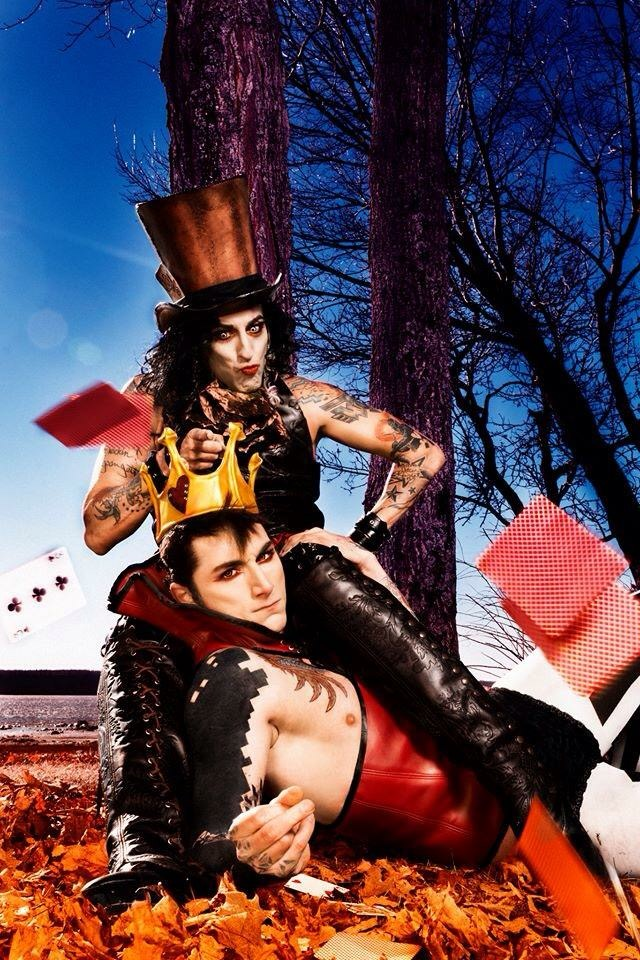 I combined my three favorite passions: fetish, horror, and rock 'n' roll and my trademark was born under the alias The Richard. To this day, I get approached by many in search of some clarification to what our subculture is truly about. To them I say in the words of Joan Jett…This Is Fetish: 1) an object believed to have spiritual powers, 2) an object of excessive attention or reverence, and 3) fixation.
Ladyaslan: Summarize your different looks in one to three sentences as if you were speaking to someone unfamiliar with your modeling and print ads and its topic.
The Richard: My work represents a combination of different elements: horror, fetish, and rock 'n' roll.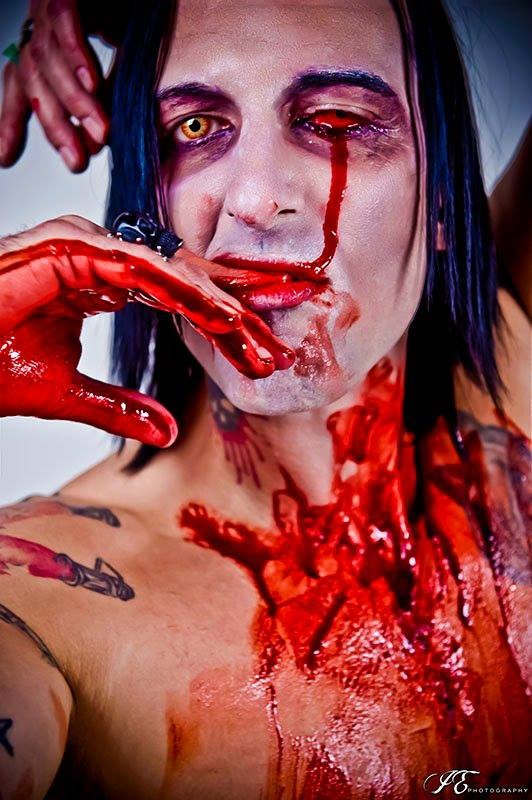 Ladyaslan: What is the overall theme (central topic, subject, or concept) of your modeling looks? What other special talents and stage acts do you preform?
The Richard: I've always been driven to bring different characters to life. Whether I summon Evil Ernie with cosplay or by releasing an inner demon such as my alter ego monster, Charmless Charlie, the themes to my modeling looks will greatly vary but always remain in a world where sex and death reside, where beauty and the grotesque collide. I absolutely love to entertain crowds and the stage is my home. This is where it had really all started for me. Before modeling, before acting…there was the stage! I will host festivals and special events and I offer a wide range of live performances showcasing visceral torture, pleasure and pain….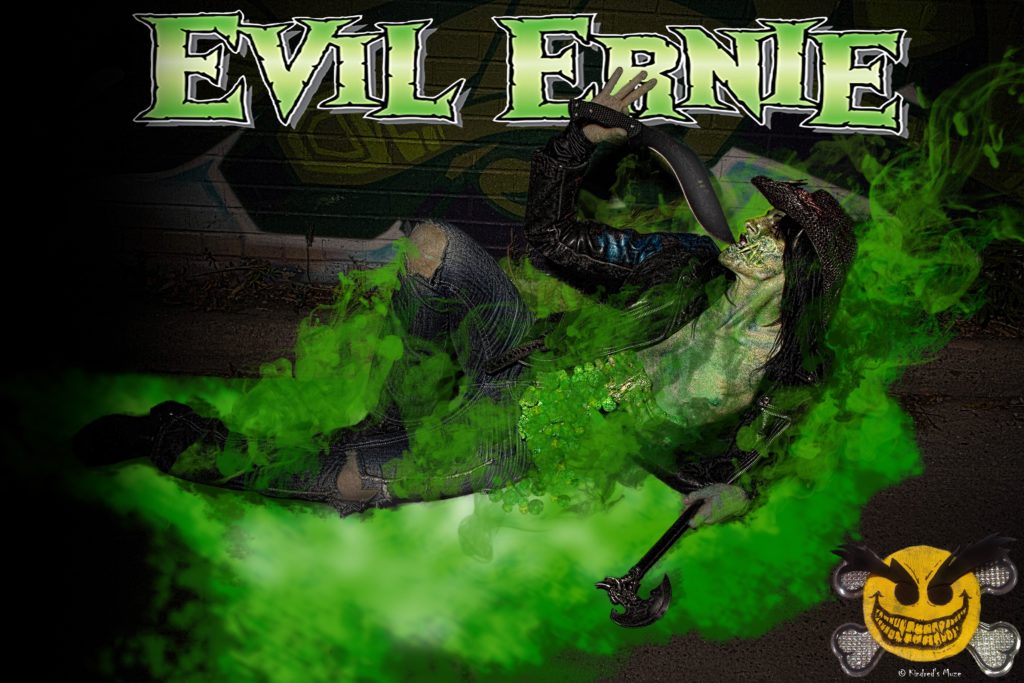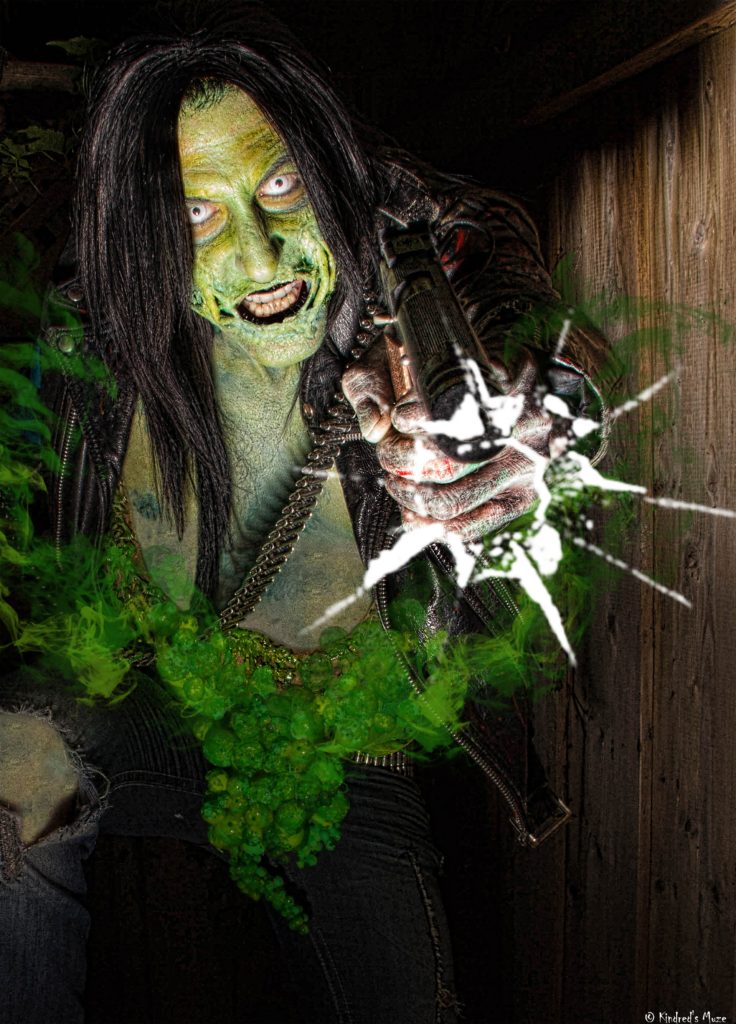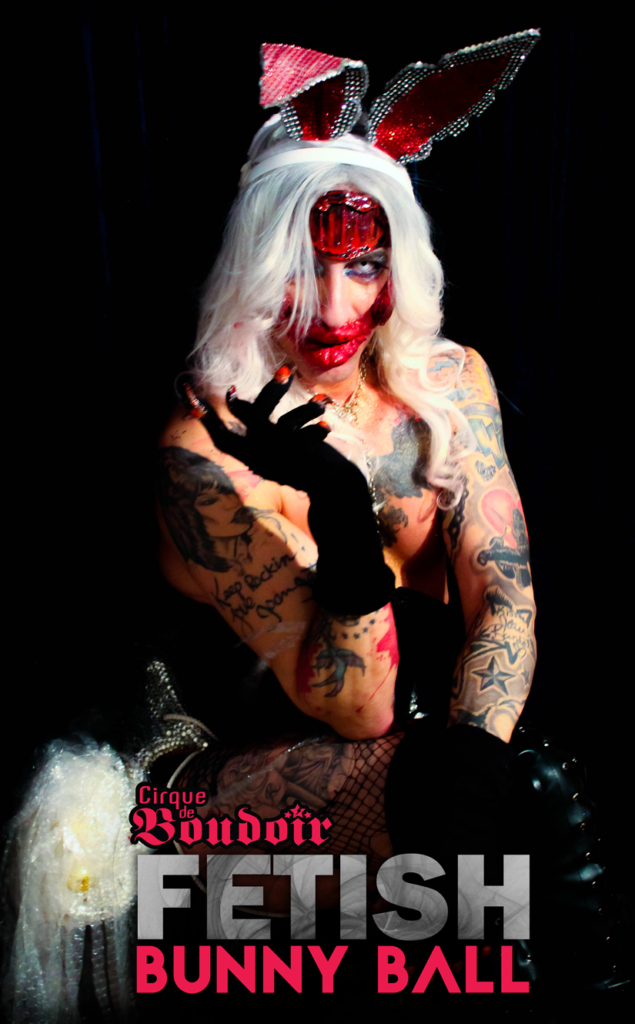 Ladyaslan: How did you cross over into mainstream acting in horror/suspense films?
The Richard: Following one of my performances at Club Sin in Montreal City, I had noticed a duo moving around in the shadows, capturing footage within our dressing room lodges. Intrigued, I went up to greet them and she presented herself as film director Patricia Chica. They were granted permission to film for her latest documentary, The Deviant Project, based on our fetish culture.
We hit it off and developed a great friendship. There was this certain energy present whenever we met and much like a muse, felt inspired by one another and delivered creative ideas and film concepts. We collaborated on several projects over the next few years until the day came, where she offered me the role of "The Intruder" for award winning short, Ceramic Tango. This film did extremely well on the film festival circuit and my villainous performance as The Intruder was greatly received. I was ecstatic!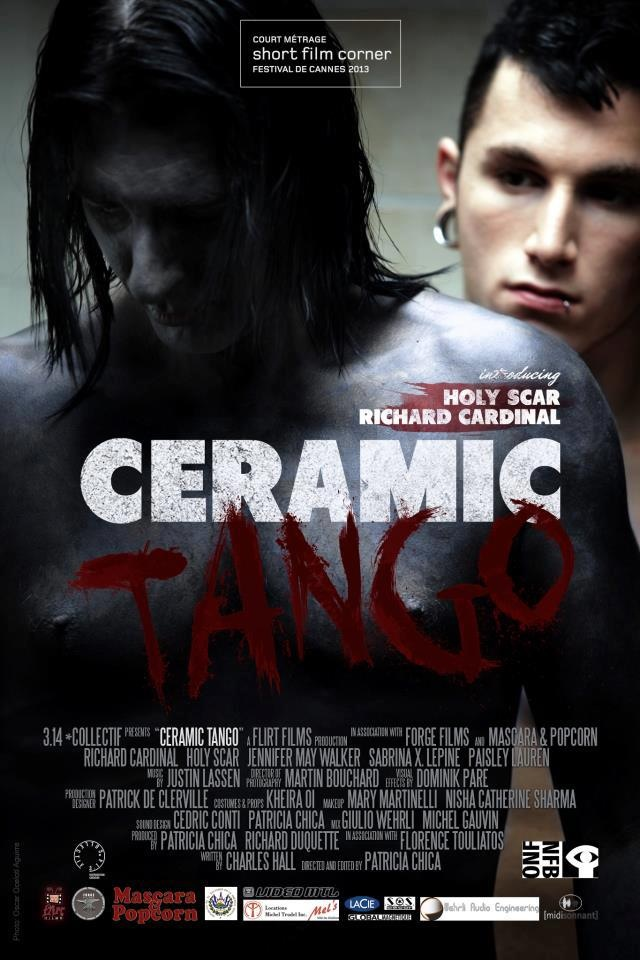 Later that year came Serpent's Lullaby, again directed by Chica and starring my beloved friend and actress Jenimay Walker in the role of The Slithering Queen of Doom…Medusa. Here I played Medusa's petrified lover and got my first film credits as art director. I was then brought to the attention of Blanc/Biehn Productions and got my first American role in the horror comedy feature, Fetish Factory.
The rest as they say, is history.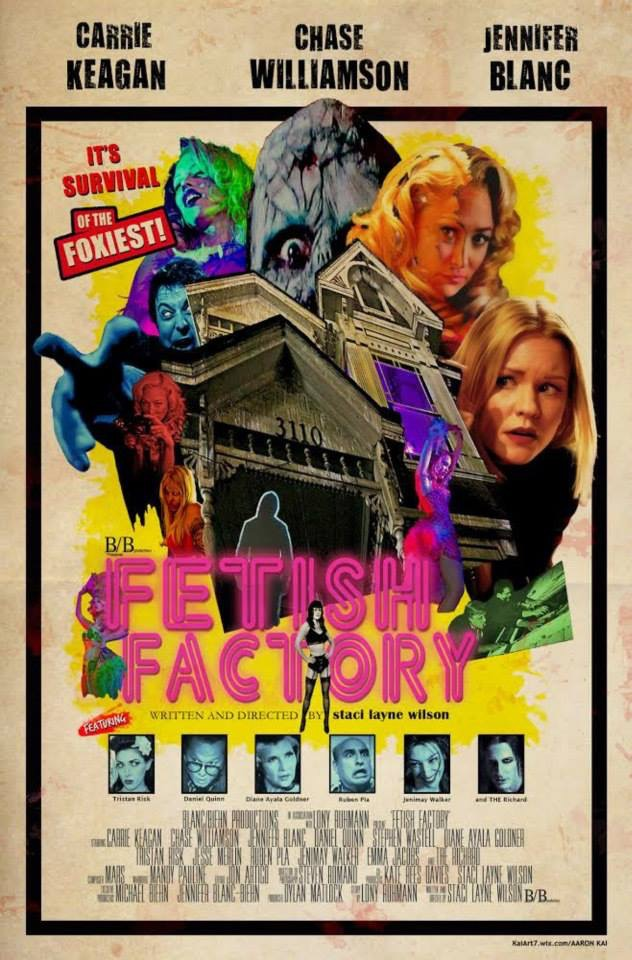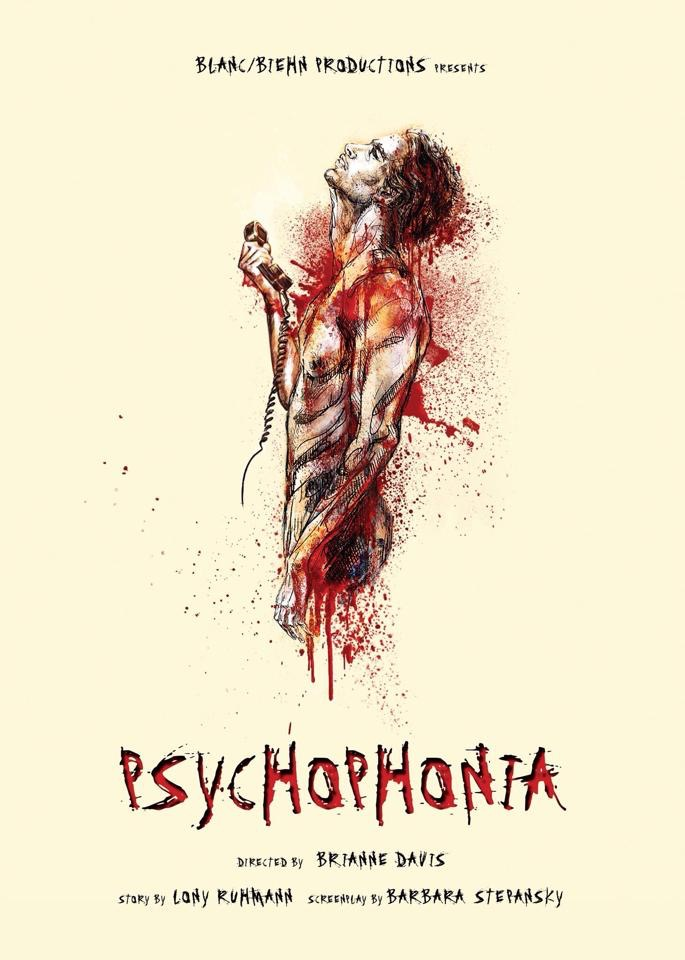 Ladyaslan: What was it like to be invited and attend the Cannes Film Festival (Festival de Cannes) for Ceramic Tango?
The Richard: I've attended the Cannes Film Festival twice for both Ceramic Tango and the following year for Serpent's Lullaby and I absolutely loved it! There is such a massive hype surrounding this festival that attendees could easily be seen as an army of ants and their queen, the Red Carpet. Although I personally strive in such a hectic environment, it may seem extremely overwhelming to another. My advice to anyone attending as a first timer would be to carefully plan their strategy before arriving and set a list of goals that need to be met. The parties are never ending during this time so if your goal is to advance your career, be intelligent about it and do get your rest. Workshops, meetings, and seminars start bright and early the next morning so if you lose yourself in the nightlife, you may very well be missing out on a life changing moment.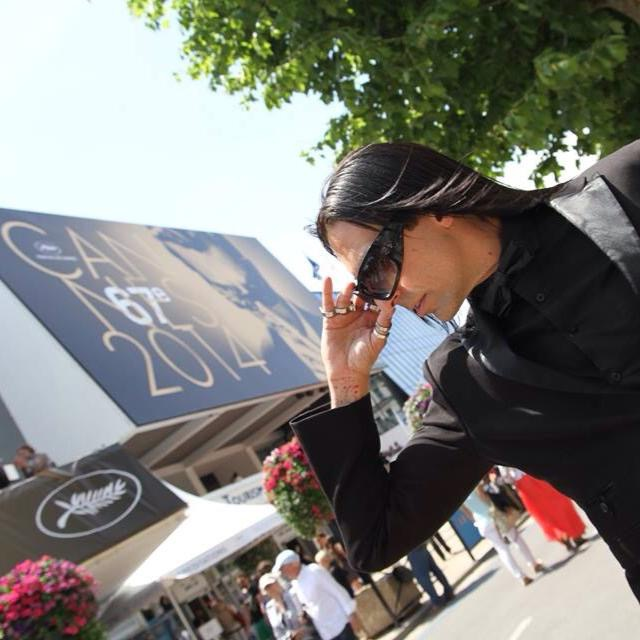 Ladyaslan: Is there any subject currently trending in the news that relates to your different styles and looks?
The Richard: I've always hated conformity and strayed from the status quo so if something seems trendy in the news, it surely won't be related to me [evil wink].
Ladyaslan: What was it like to work with Patricia Chica and Jennifer Blanc-Biehn?
The Richard: Working with Patricia was at times quite challenging, yet always rewarding. She had basically "crashed coursed" me into the world of movie making and although we have now parted ways due to artistic differences, remain grateful for that very special bound we once shared, as well as for the beautiful art we created.
With Jennifer, the first time we met was on set for the feature film Fetish Factory, directed by Staci Layne Wilson (daughter of Don Wilson from the Ventures) and an instant connection was made! We are extremely compatible as both friends and professionals and we see eye to eye. We've collaborated on four films now (with Fetish Factory and Good Family Times seeing a release date later this year) and another two planned for the near future. Jennifer is such a real, honest, and caring person and lives to a "no bullshit" philosophy which I greatly admire. We are family and I absolutely adore her.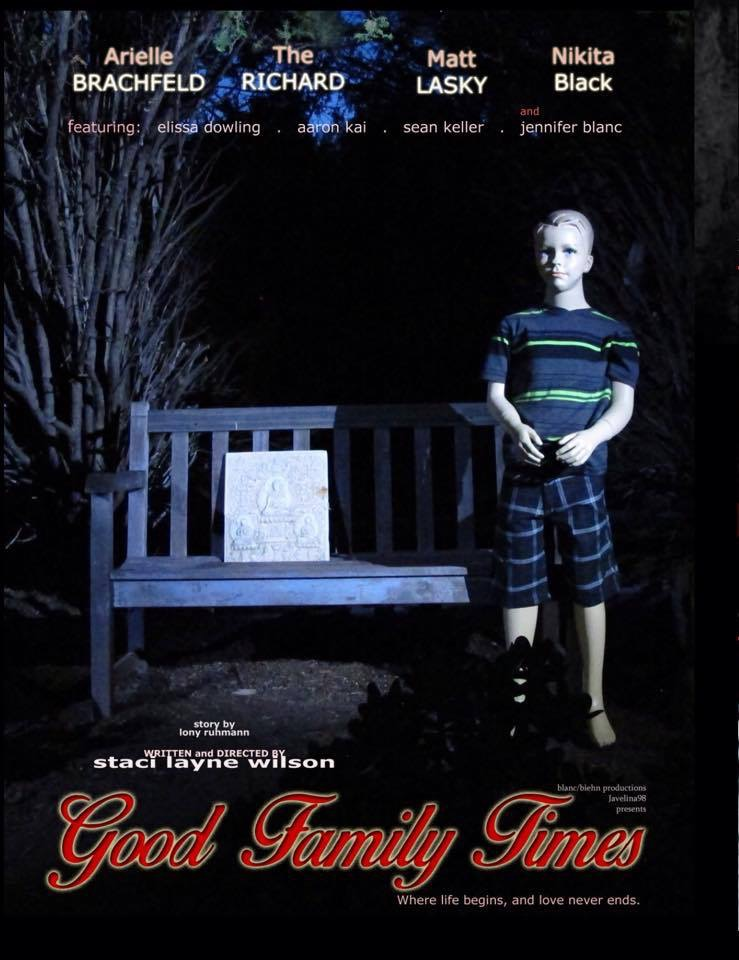 Ladyaslan: What are the three words that best describe you?
The Richard: Horror: I only care to collaborate in horror movies. So whether they are supernatural, thriller or gore, life will have no boxes of chocolates in my repertoire.
Sex: Just like the Scream Queens I grew up worshiping, I too embody sex appeal thanks to a career in alternative/fetish modeling and stage performances.
Screams: I will only play villains or victims. So either I am the one triggering soul shattering screams or I will be screaming at a well-deserved demise.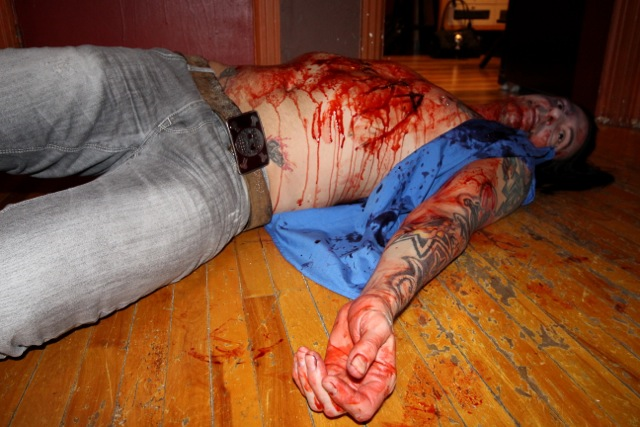 Ladyaslan: If you were given $1,000,000 to donate to the charity of your choice, which one would you choose?
The Richard: Given the amount, I would divide it between several charities held dear to my heart: animal rescue, battered woman shelters, and as a mentor to a non-profit organization providing resources for mental health towards veterans, the LGBT community, and suicide prevention…. The balance would go to My Mentor Rocks (www.mymentorrocks.org).
Ladyaslan: I love music and I'm always interested in the musical tastes of my friends. Tell me your five favorite songs.
The Richard: I've always been attracted to loud, sweaty rock 'n' roll! Whether it be Elvis or Motörhead, different songs best represent different times of my life so favorite songs will alter as new paths unfold…. My current playlist is saturated with Wendy O Williams, The Plasmatics, Joan Jett, Motörhead, Eagles Of Death Metal, 7 Year Bitch, The Ramones, The Creepshow, The Runaways, Lunachics & Electric six. [Laughs] I'm simply an adorable rock 'n' roll whore! \m/\m/
Ladyaslan: Have you ever had any paranormal experiences? If so, what were they?
The Richard:  Well yes, as a child I often witnessed strange yet beautiful visions. Visions that are still quite vivid in memory of what I describe as fairies playing chase, perhaps even tag with each other as they flew in and out of my home's heating vent. I watched them play for about 10 minutes, got bored, and moved on. I would have been seven or eight at this time, and when such visions seem to be your norm, you don't really make a big deal out of it. It catches your attention, you appreciate it and simply move on….
Alas, my visions where not always pleasant. Around my 12th birthday, I felt as though being watched as I was prepping for bed. An alarm rang within and a feeling of static consumed my head, brain, and scalp. This sensation grew rapidly, as did my anxiety, and the best way to describe this for you, dearest Ladyaslan, is to having "The Intruder" from Ceramic Tango patiently watching you and your every move from the shadows he dwells in [evil wink]. I then turned to my window (which was on a second floor and no balcony) and came face to face with my threat, this ghostly, albino-like face much like a sculpture of ancient Greek gods staring straight through me as though reading a book. Fit to be tied, I yelped like a banshee and the entity simply vanished and never returned.
I believe that spirits may travel with no sense of time through our homes, passing by, some good and some not…. I also believe that maybe sometimes, for reasons unknown, they may just find something intriguing about us, making them stop in their tracks and focus upon us. People will usually tag this as a vivid imagination and that is perfectly fine. But for those of us who witness, no matter at what age…we know it to be true and simply start keeping all to ourselves. To this day I feel and see what others do not. I have a facility to communicate and interact with wild animals and have sharp intuitions. I can also remove both mental and physical pain.
Ladyaslan: Last but NOT least, where can my readers/#Babybats get more information on you?
The Richard:  Thank you for having me #Ladyaslan and wishing all of your Babybats…the very best of Unpleasant Dreams xxx
My SCREAM KING Website: www.TheRichardCardinal.com
IMDb: http://www.imdb.com/name/nm2765250/
Facebook Fan Page: https://www.facebook.com/THE-Richard-146744976397/
Charmless Charlie Facebook Fan Page: https://www.facebook.com/charmlesscharlie/
For Mentoring (Suicide Prevention): www.mymentorrocks.org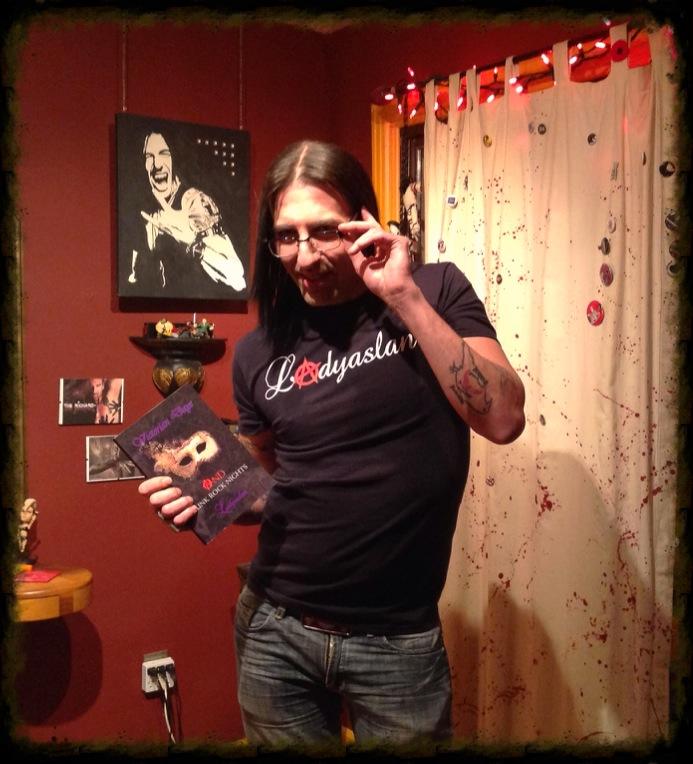 *About Ladyaslan: She is a published gothic poet and horror erotica novelist. Ladyaslan's second book was just released on Amazon.com, Barnes and Noble, and other established book retailers internationally. Check out Lipstick & Absinthe and her other books at the link below.
Official Website:  http://www.lipstickandabsinthe.com/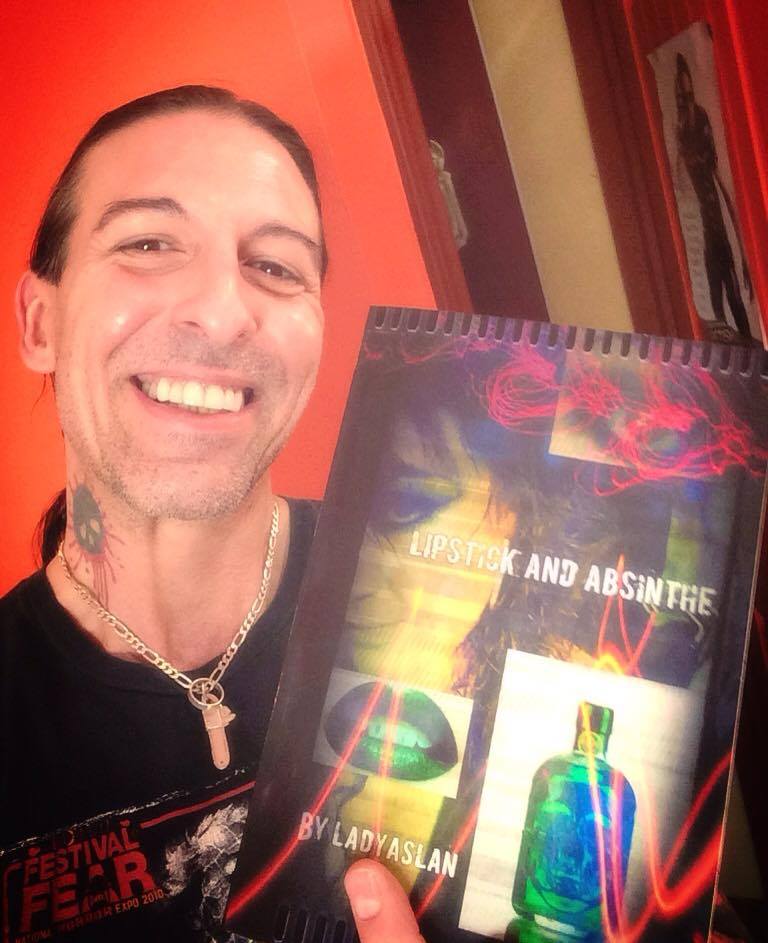 Tags Blanc/Biehn ProductionsJennifer Blanc-BiehnLadyaslanPatricia ChicaRichard CardinalThe Richard
You may also like...