:Concert Review: Duran Duran – Paper Gods Tour 2016 – March 30, 2016 – St. Augustine, FL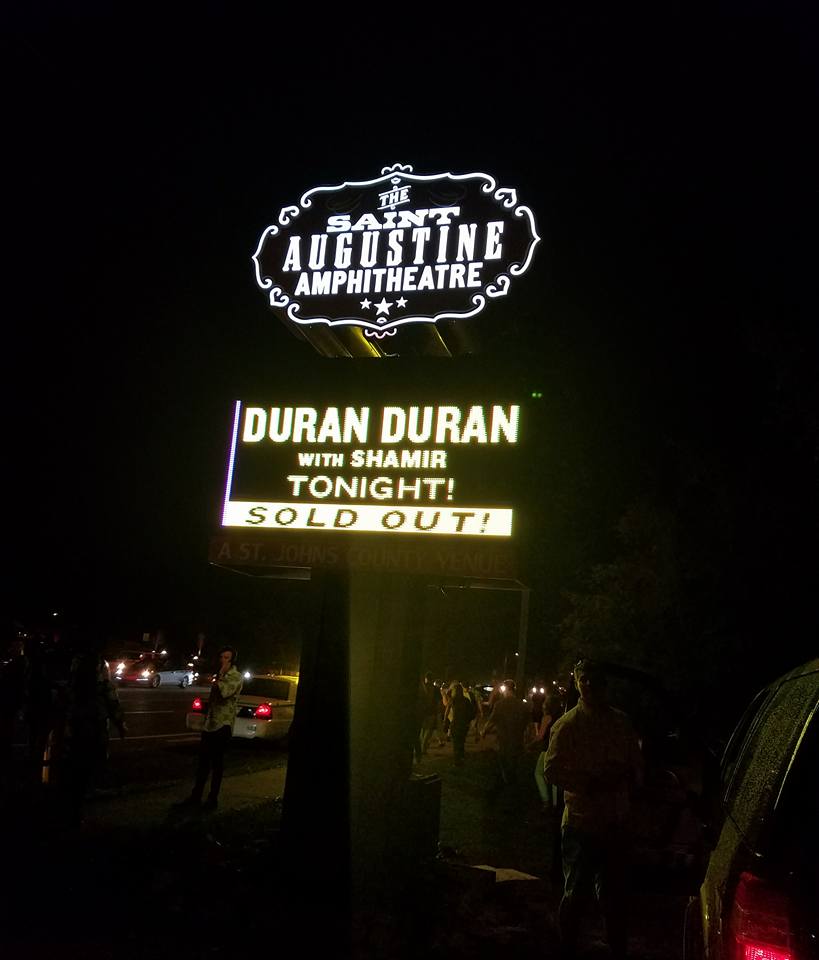 Dark Delights by Ladyaslan Presents
Duran Duran Paper Gods Tour 2016
*All photos provided by #DuranLive, Duran Duran, and Ladyaslan*
The Paper Gods tour by Duran Duran stopped off in St. Augustine, Florida on March 30th and of course, my "Duranie" besties and I were in the car making the road trip for this show that would commemorate my 50th Duran Duran show. I started to see Duran Duran in 1984 and never stopped. Tracy Cruz and her sister Kelly Lulli have been my "Duranie BFFs" for well over 20 years now and we (Tracy and I) made a pact in the '90s to never miss a Duran Duran show…EVER, and until this day we have not…[knocks on wood].
Let me explain just what the new album Paper Gods consists of, you see, the CD cover has a slight hidden message. It's their fourteenth studio album and was released worldwide September 11, 2015. The album cover, designed by artist Alex Israel, is his 2013 painting titled "Sky Backdrop" that features icons that represent the band's history. This includes lips and the eye painted by artist Patrick Nagel for their Rio album. Also representing the Rio album is a chauffeur's cap alluding to that record's closing track "The Chauffeur"; a pink telephone, a champagne glass, and the saxophone representing the single "Rio." A sumo wrestler represents their controversial video for "Girls on Film"; Duran Duran's teeth are shown to be from "The Wild Boys"; the Eiffel Tower is a reference to the title song from the film A View to a Kill; a rocket represents the greatest hits album, Decade; a silhouette of a female stands for the single "Skin Trade"; an image of a tiger and a snake nodding to their third album Seven and the Ragged Tiger; a white shoe from the single cover and music video of "Come Undone"; and a stylized ice cream cone taken from their "Perfect Day" single.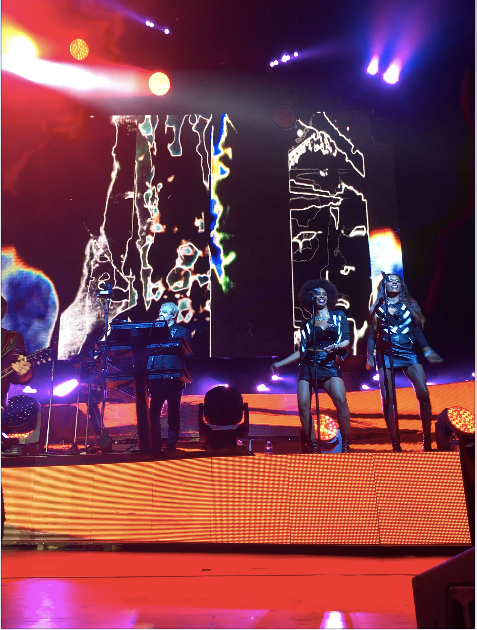 The St. Augustine Amphitheatre has amazing outdoor venues with easy access for all—even wheelchairs have room to move. The girls and I had a little "Duranie" tailgate party going on in a stranger's front yard. The venue was full to capacity so we had to find elsewhere to park, and lo and behold this lovely young man and his sister offered up his yard for a mere twenty dollars. We were right across the street from the venue and safe as kittens. After a few drinks and listening to Duran Duran songs play on the bicycle cabbies going back and forth, we made our way over to the show with the smell of cloves and "Mary Jane" in the air—insert some giggles and selfies being taken and a city full of "family," it's just going to be a brilliant evening! I am sorry to report that we did miss the opening band singer Shamir; as a proud "Duranie" I did feel bad, BUT the tailgating was fun and we lost track of time chatting with other "Duranies" and sharing in libations with everyone [evil wink].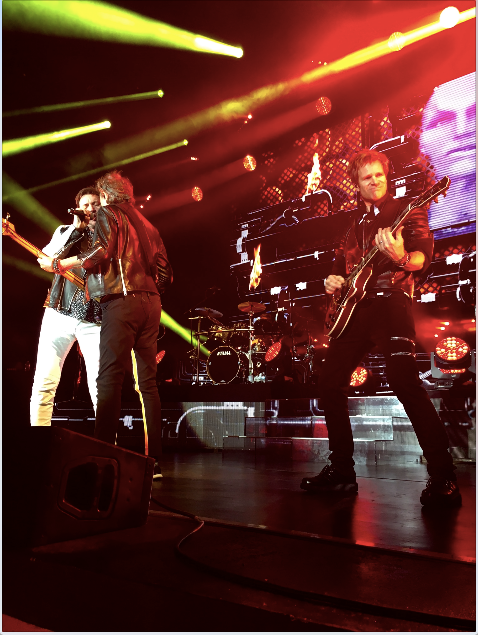 When the band took the stage they played every song depicted on the Paper Gods album cover as a medley; so imagine, if you can, hearing their new song "Paper Gods" yet hearing a "Rio" backbeat and "Hungry Like the Wolf" melody that was the start of an amazing ride down memory lane. When it came time for their number one hit (the ONLY James Bond theme song to go #1 in the U.S.), "View to a Kill," they actually played the whole James Bond theme and they effortlessly went into "View to a Kill," and personally I was in awe (I am a HUGE Bond nerd)—I could have cried, it was that perfect!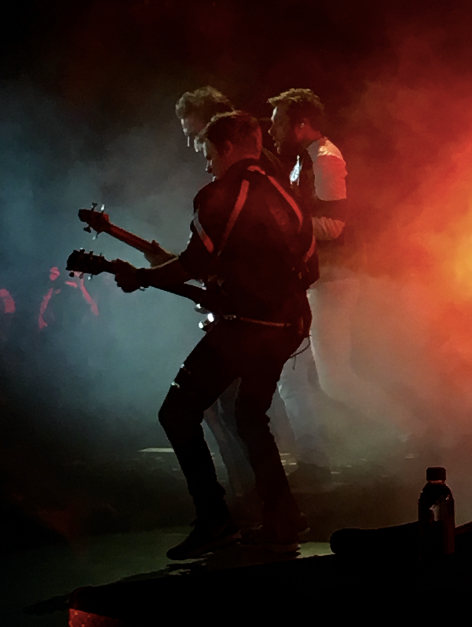 By now we had a good dose of beer flowing through us; we could see the music and feel the colours and just danced our asses off when "Planet Earth" graced us, and then it was like the "alien" himself, Bowie, came for a visit when the band flowed into "Space Oddity." It felt like the whole venue took a deep breath and teared up. Quite the tribute to a great musician with class and the Duran Duran touch; I think Mr. Bowie was dancing with us on the other side.
Towards the end of the Paper Gods show, Simon LeBon spoke of the Paris attacks ("Save a Prayer" preempting in the background) and the band Eagles of Death Metal and how they used the song to show "our solidarity against terrorism and support for peace." By now the whole stadium is lighting up their phones, even old school lighters are up in the air and like the rest of the songs, again, it was like this huge campfire singalong.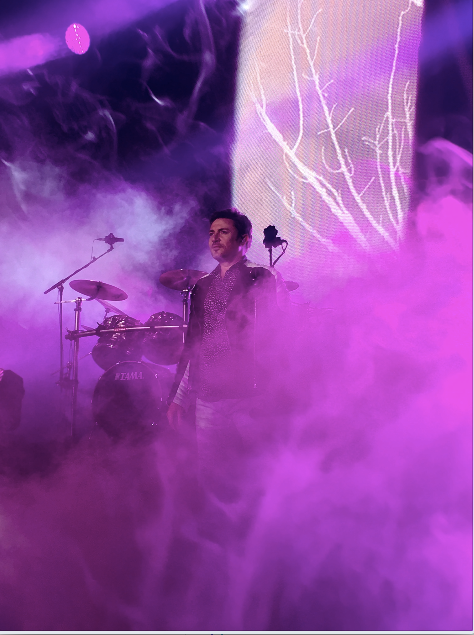 My friend Holly Rouse, of Fruitland Park, Florida, had this to say about her Paper Gods adventure, "The show in Tampa for the Paper Gods tour was my 5th DD show and the best one I've been to. I brought my two daughters who grew up on their music. We had eighth row seats, John's side (my favorite), and ended up right by the barrier in the front. The band had so much energy and really connected with the crowd who danced and sang along with every song. They did five songs from Paper Gods, an amazing album, plus most of their hits. I loved every minute of it!"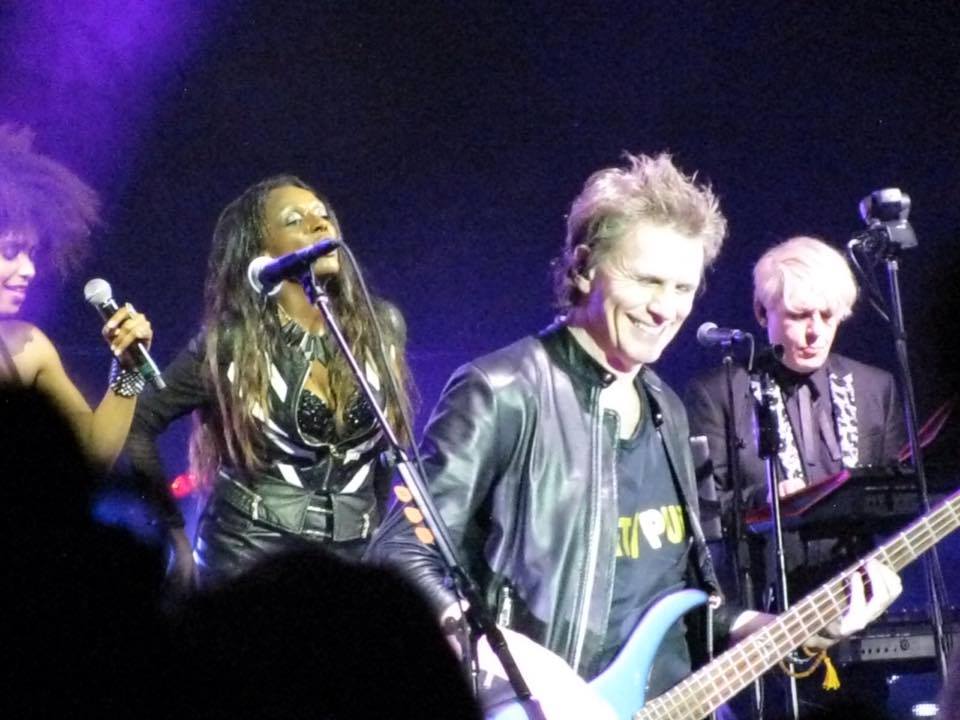 When I asked long time "Duranie" Denise Van Ness of Orlando, Florida what she thought of the concert she replied, "The energy between the band and the audience was ELECTRIC! When the band performed 'Space Oddity' as a tribute to Bowie, it was not only moving, but you felt as if Bowie was there in spirit."
One thing I took from the show was that even after 38 years, Duran Duran is as relevant as ever. They make music that is from the soul and full of quality and no filler. They take chances on indie/newer singers to collaborate with or to have them open the show. They have yet to sell out and I know deep in my "Duranie" heart they will never sell out. In 2016 we are still listening to Duran Duran on the radio and their shows are indeed selling out. That speaks volumes to the intentions and character of the band and their fans…family…"Duranies."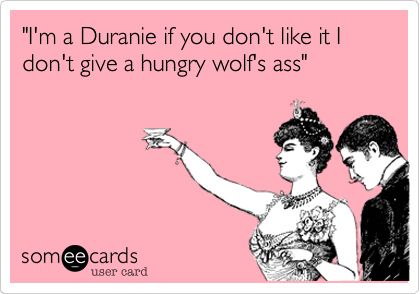 You may also like...