:Interview/Concert Review: Compliance Tour 2016 – Snog, The Labrynth, Solypsis, Biostatic, DJ Mudwulf – April 7, 2016 – Denver, CO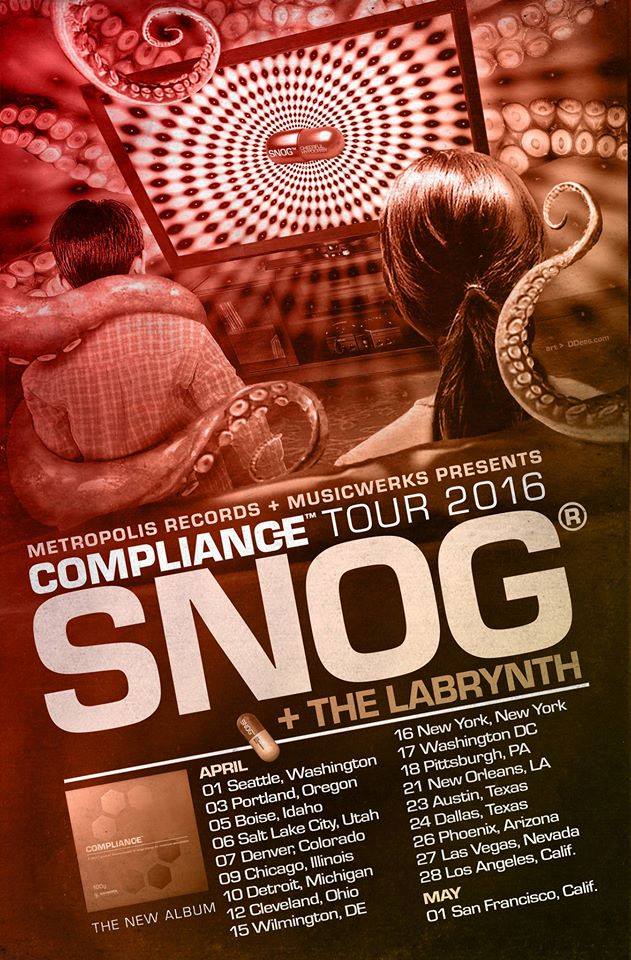 Compliance Tour 2016
Snog, The Labrynth, Solypsis, Biostatic, DJ Mudwulf
Concert Date: April 7, 2016
Venue: The Walnut Room
Location: Denver, CO
Review by Sarah Martinez
Photos by Fernando Altonaga
We're fortunate in Denver to have such a strong music scene with a litany of artists that are suited to support any national band. During any given week, there are multiple shows and club nights featuring local talent. Are all these musicians going to get priced out of town within the next few years? Sadly it's looking that way, and that's a conversation for another time, but until then we're going to savor what we've got.
One such local is Wesley Davis who has in the past organized festivals which showcase electronic music, and he's also an accomplished musician in his own right. On this night, his project Biostatic brought elegant ambient swells with a lovely trumpet accompaniment and just the right amount of spoken samples that lulled you into a truly peaceful place. Just as you drift though, something…something brings you back to the right now and it starts all over again. Beautiful.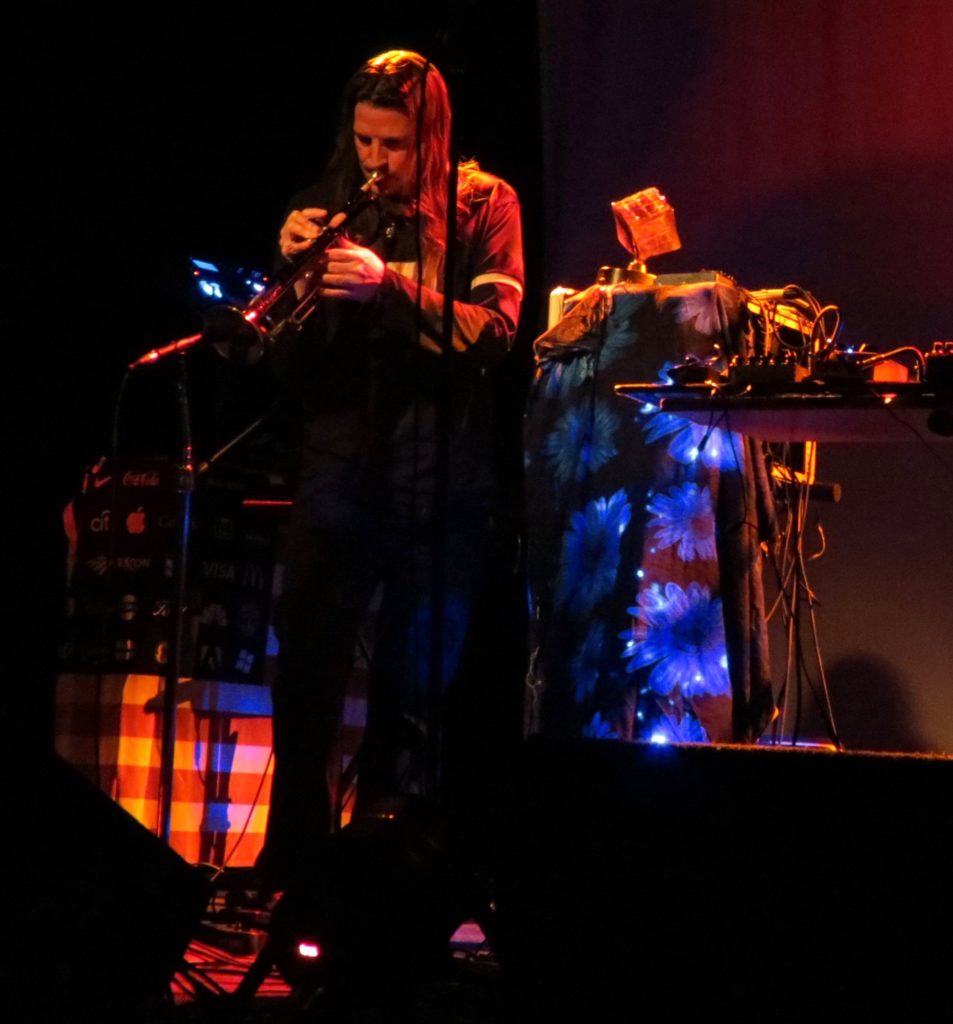 I'm so excited about having seen another local project, Solypsis. Thick and rhythmic, not quite noise, but far edgier than traditional dance music, this was the most danceable part of the evening. When the songs were good, they were astoundingly good and when they weren't astounding, they were still solid. James Miller is amusing on stage as well, laying to rest the idea that seeing a guy behind a laptop has to be boring. His self-proclaimed "low budget light show" which consisted of a flashlight going rogue and singling out attendees that walked out the door during the performance was hilarious and added to the goodness that was being pumped out of the PA. The reworking of Ministry's "Stigmata" as a finale was an excellent close to the set.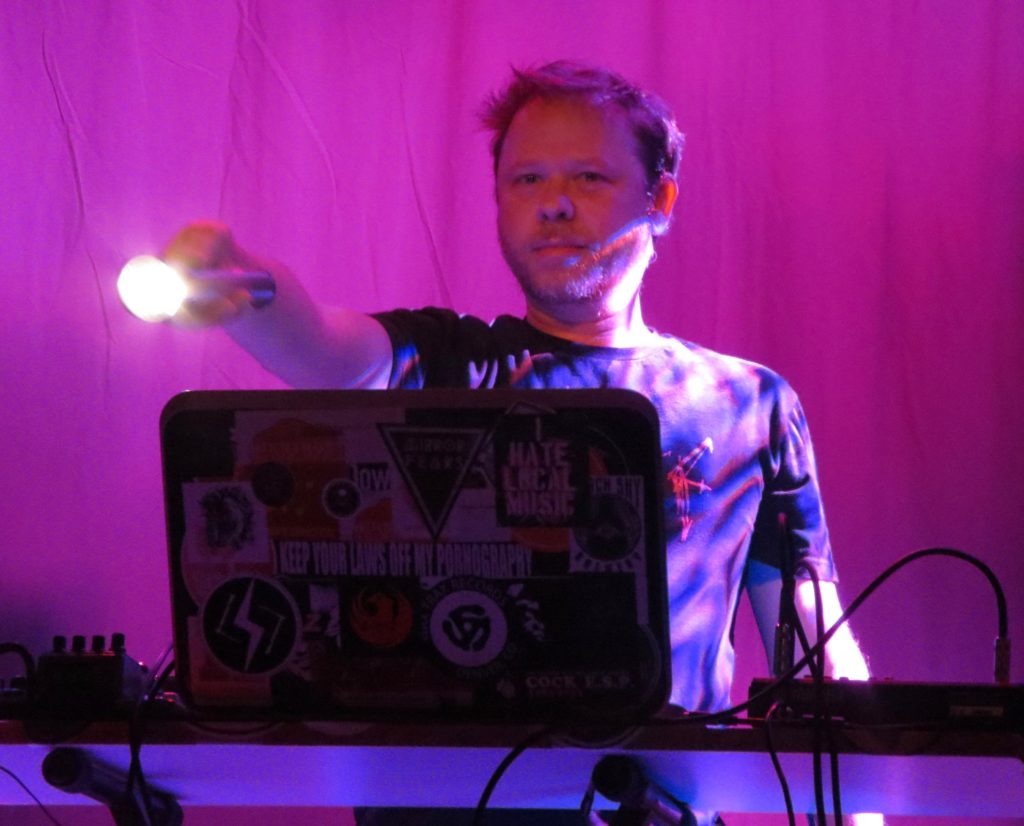 On to The Labrynth. Their debut album, Expanding/Contracting was just released in December of 2015 but they've already been on tour as support for Covenant and opened for Laibach. The Labrynth have an interesting dichotomy going on. Sarah Stewart and Michael Wimer will switch off on lead vocals depending on the song. Ms. Stewart's very fluid and graceful with a pretty voice. Mr. Wimer's much more of a character. During the song "My Pleasure" which includes the lines, "If I could do as I please right now, I would be pleasing you," he'd point to an unsuspecting male member of the audience and laughter or the shaking of heads would ensue. Labrynth's album clocks in at under 45 minutes and their live set was brief as well. People who went out for a drink and smoke in-between bands likely missed much of their performance. A slight update on traditional '90s goth/electronic music, there's definitely an audience for these two and they're starting off on the right foot.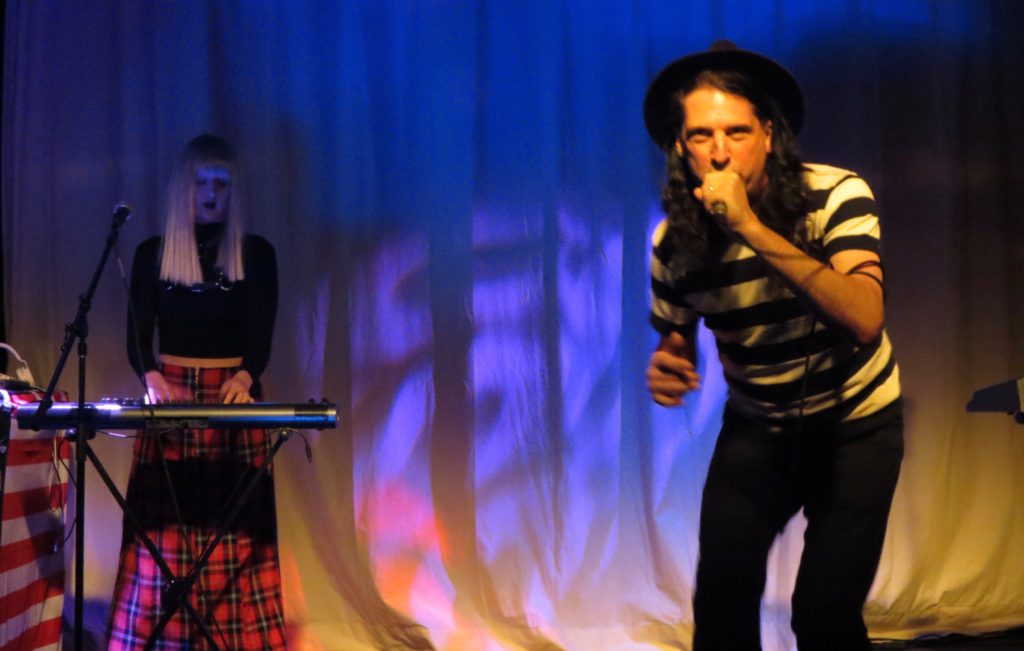 I've been a fan of David Thrussell's projects Soma, Black Lung and of course Snog, since the early '90s. Bands that are socially conscience and political have always held a soft spot for me and when you add a high danceability factor, I'm all in. Snog hasn't played the U.S. in ages and it was a delight to be able to see them in a small venue.
The set began with two ladies in head to toe white nylon ensembles escorted out to their respective keyboards playing an instrumental track. I was delighted to see Mr. Thrussell step out donning a They Live mask and the lovely white cravated suit complete with cane that he's worn on other dates of the show.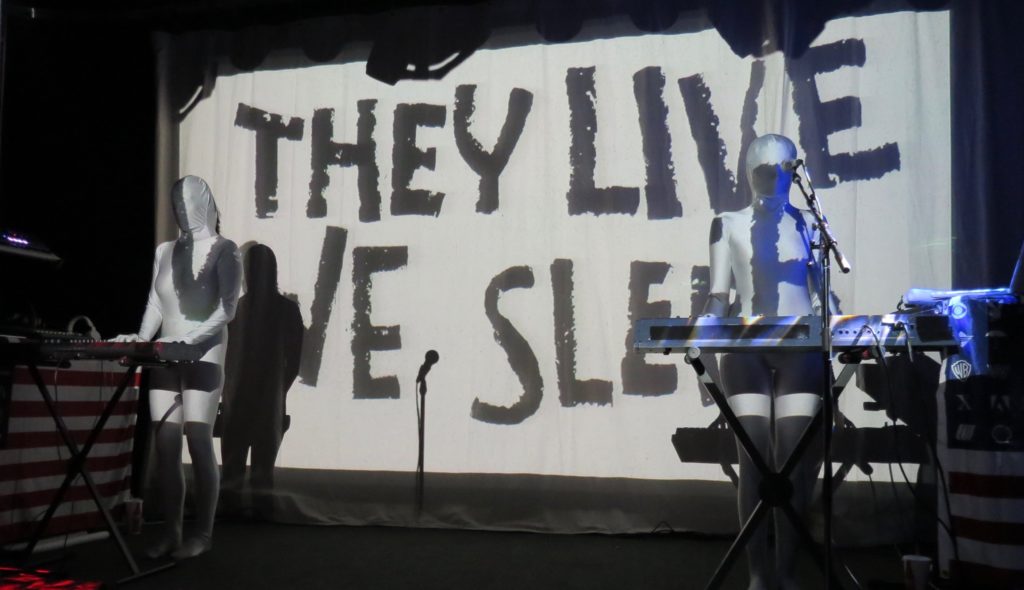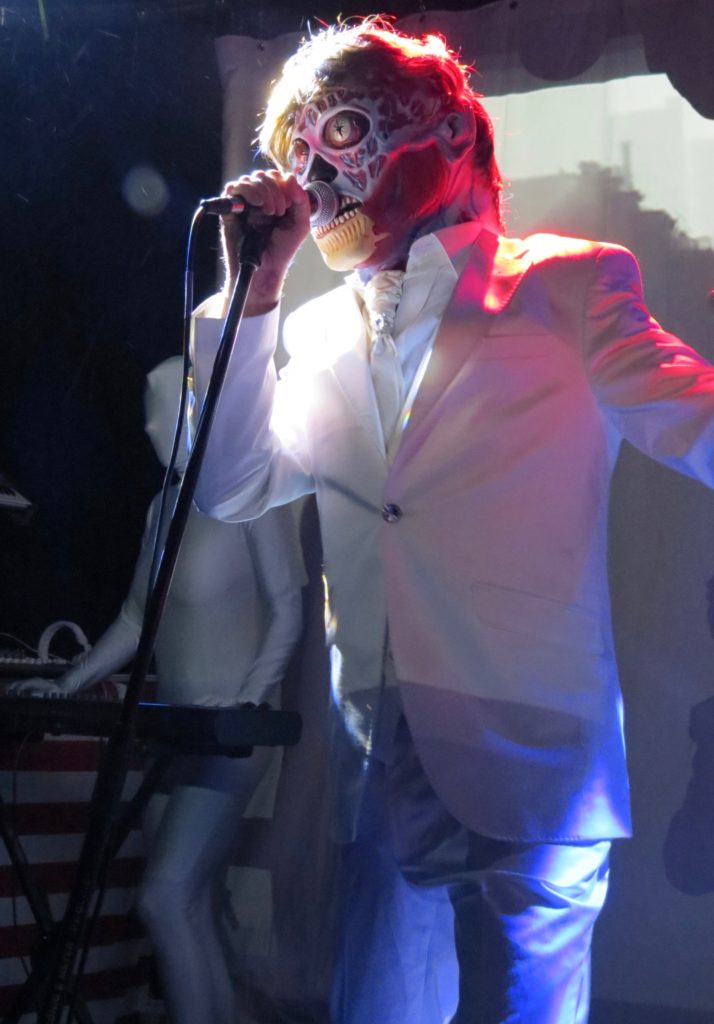 Many of the Snog "hits" were played and to the delight of the Denver crowd, Bryan Erickson of Velvet Acid Christ joined in on "Corporate Slave" with much banter between the two men and the audience prior to starting off the song.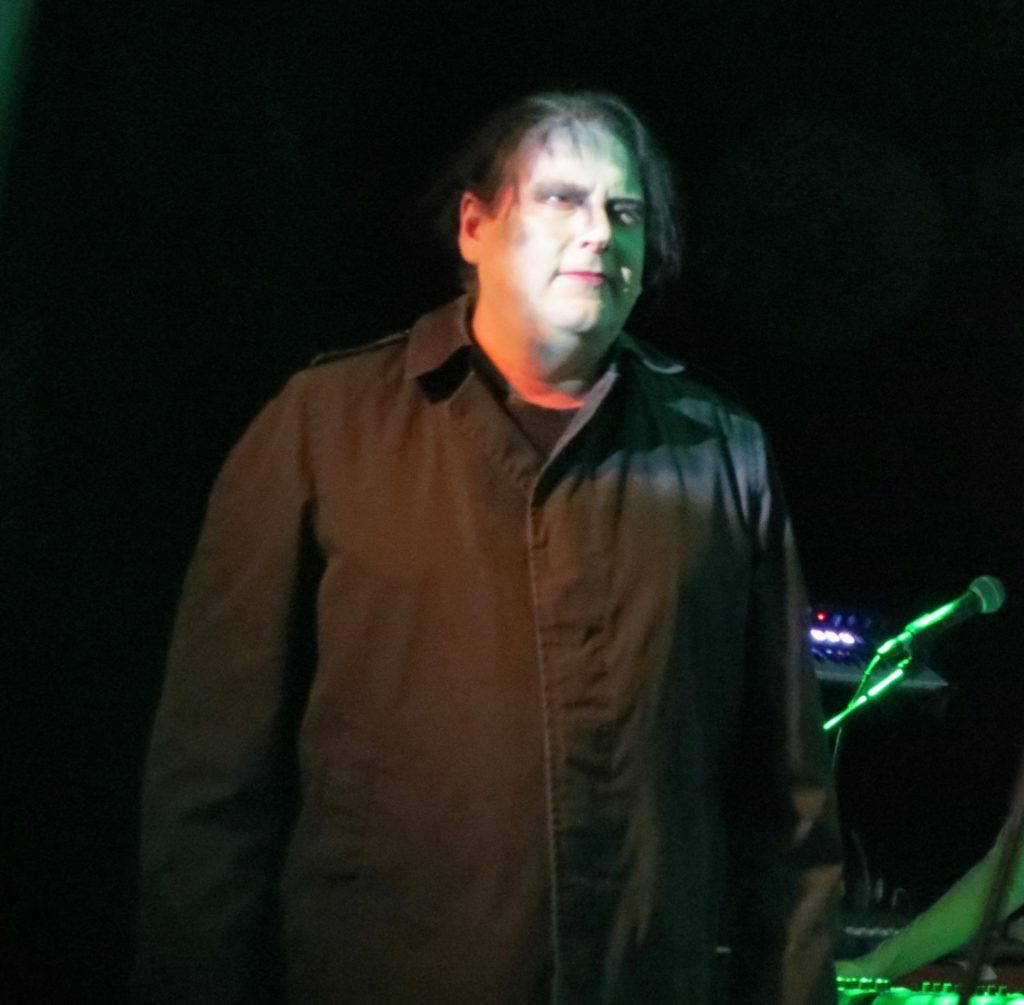 I was really proud of the crowd dancing enthusiastically throughout the night and almost everyone seemed to be a hardcore fan singing along with nearly every word.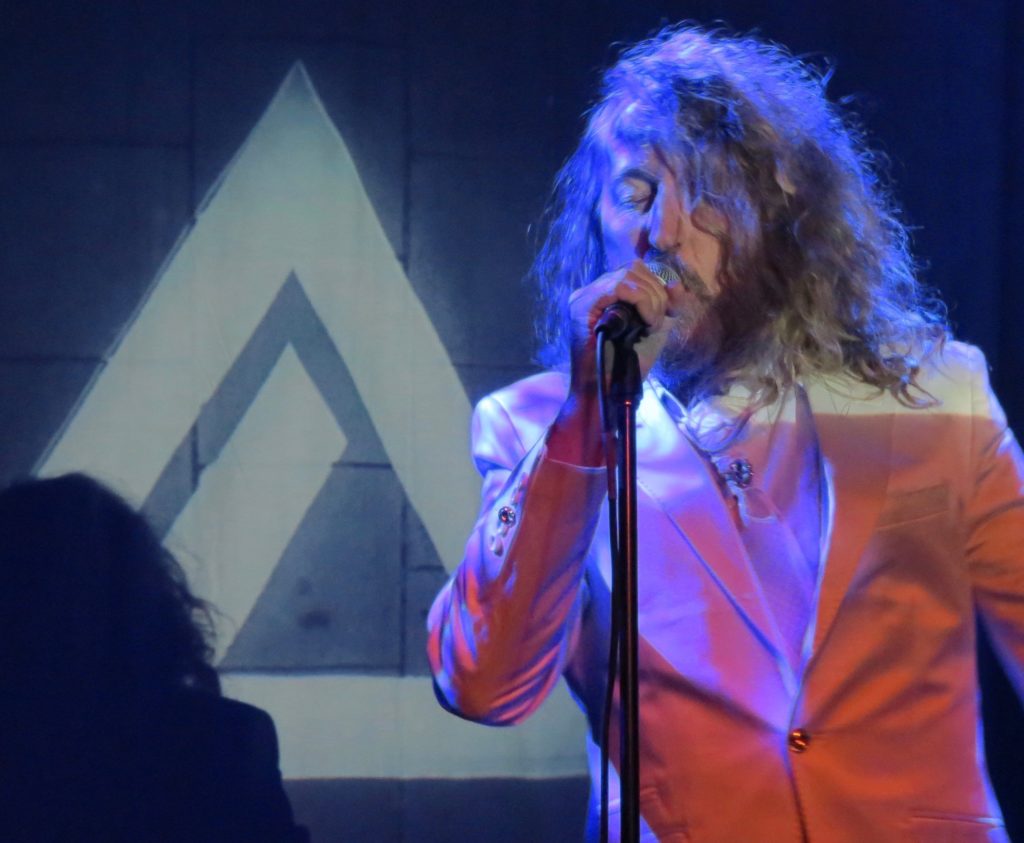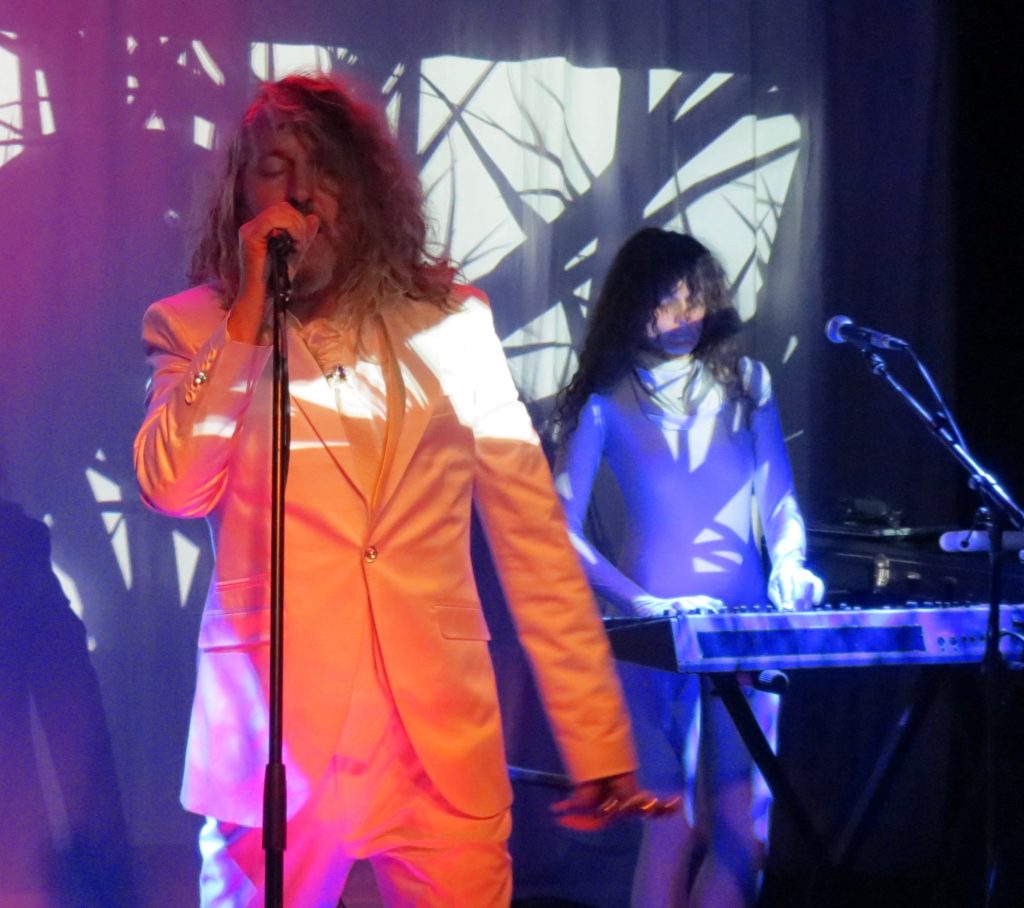 We were able to speak with Mr. Thrussell prior to the show and he stated the reception to the tour has been good and they've been having an "unrealistically, unfairly good time."  I imagine anyone who's caught one of the dates on this tour would say the sentiment is mutual from where we're standing.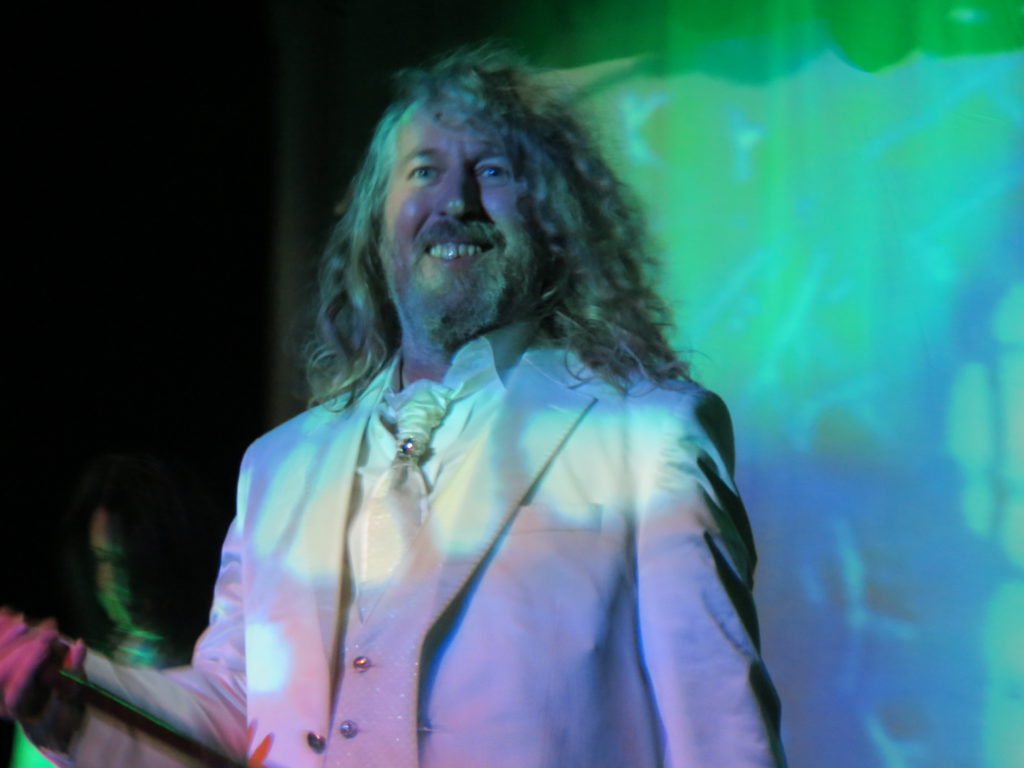 Tags BiostaticDK MudwulfFernando AltonagaSara NoxxSolypsisThe Labrynth
You may also like...