:Concert Review: Daniel Ash & Kevin Haskins DJ Set – March 25, 2016 – Denver, CO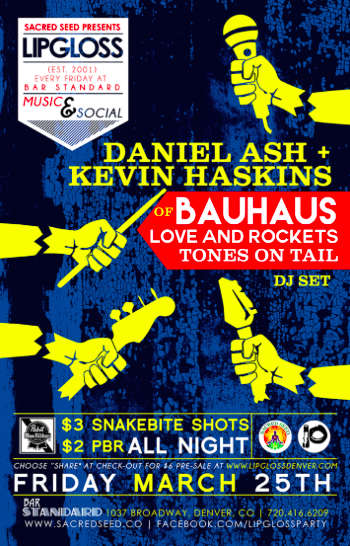 Daniel Ash and Kevin Haskins (Bauhaus/Love and Rockets) DJ Set
Concert Date: March 25, 2016
Venue: Bar Standard
Location: Denver, CO
Review by Sarah Martinez
Photos by Fernando Altonaga
Lipgloss hosts one of my favorite weekly dance parties in Denver and in addition to resident DJs Hollow and Tower, they often bring headliners that are just a delight to see.
Last year Lipgloss brought David J to town and on this snowy night in March we came to see Daniel Ash and Kevin Haskins do their thing. Now if only Peter Murphy would come through, we'd have gotten to see all of Bauhaus take their turn at the tables. Don't worry guys, I'm not holding my breath.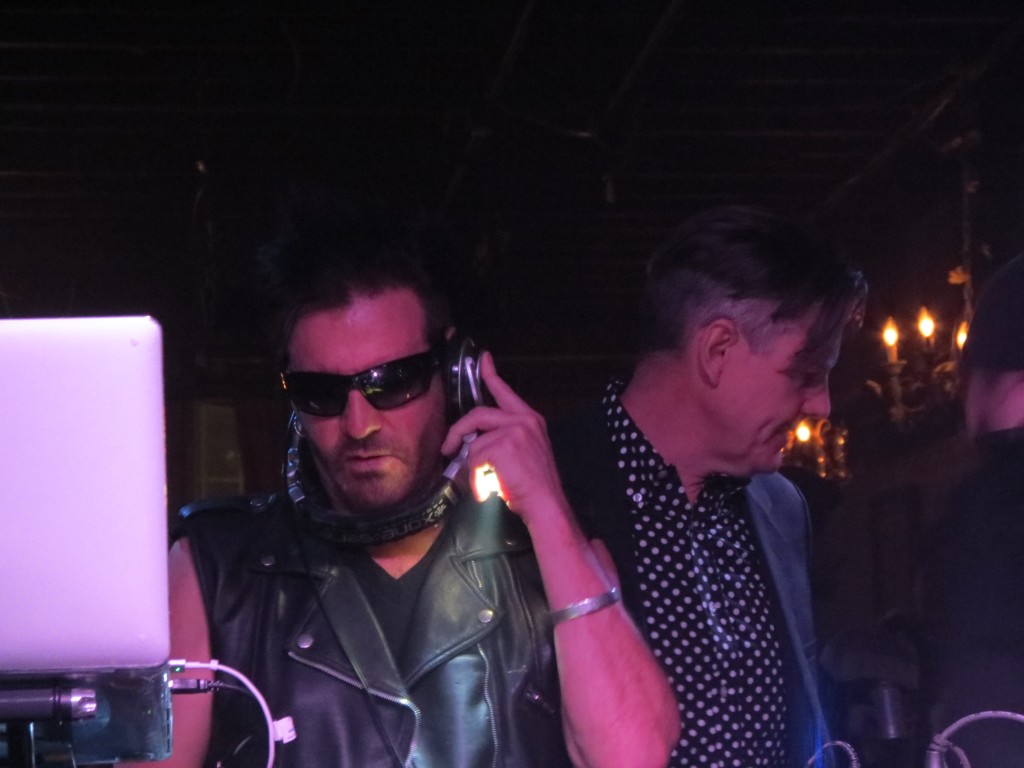 With the goth royalty that was spinning upstairs and Caligula's, a more traditional goth/deathrock night going on downstairs, I expected to see dancers dressed to the nines in their velvety finest. Alas as this is Denver, and though there was a mix of a little lace, leather and velvet, the dominant apparel was standard easy-going clubbing attire. One attendee DID have an adorable Bubblemen doll as an accessory which was quite proper and a nice nod to that side project.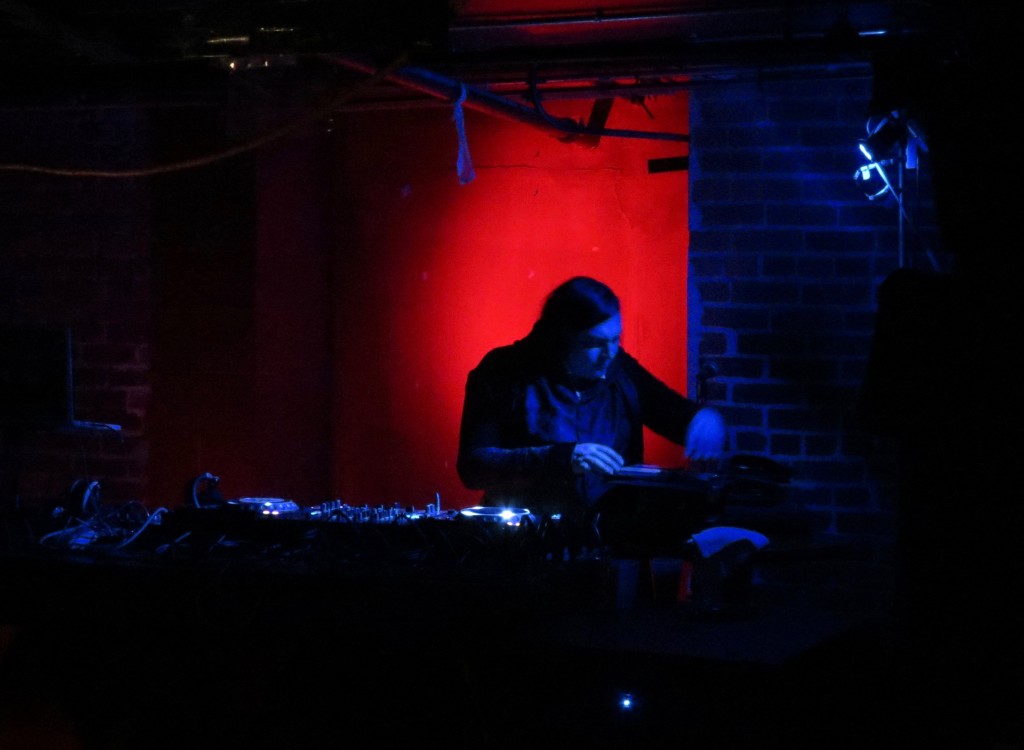 Daniel Ash is one of the sexiest 58 year olds I've seen as of late and Kevin Haskins looked distinguished and classically handsome on this night. As we danced and caught up with friends over $2 PBRs and inexpensive whiskey & Cokes we discussed that much of the music felt as though it could have either influenced these gentlemen, or as the night progressed, been music that the two have inspired; lots of classics from Bowie's "Rebel Rebel," Brian Eno's "Baby's on Fire," and even Elvis' "Don't Be Cruel." There was the requisite "Bela Lugosi's Dead" as well, but in general nothing too radical or dark.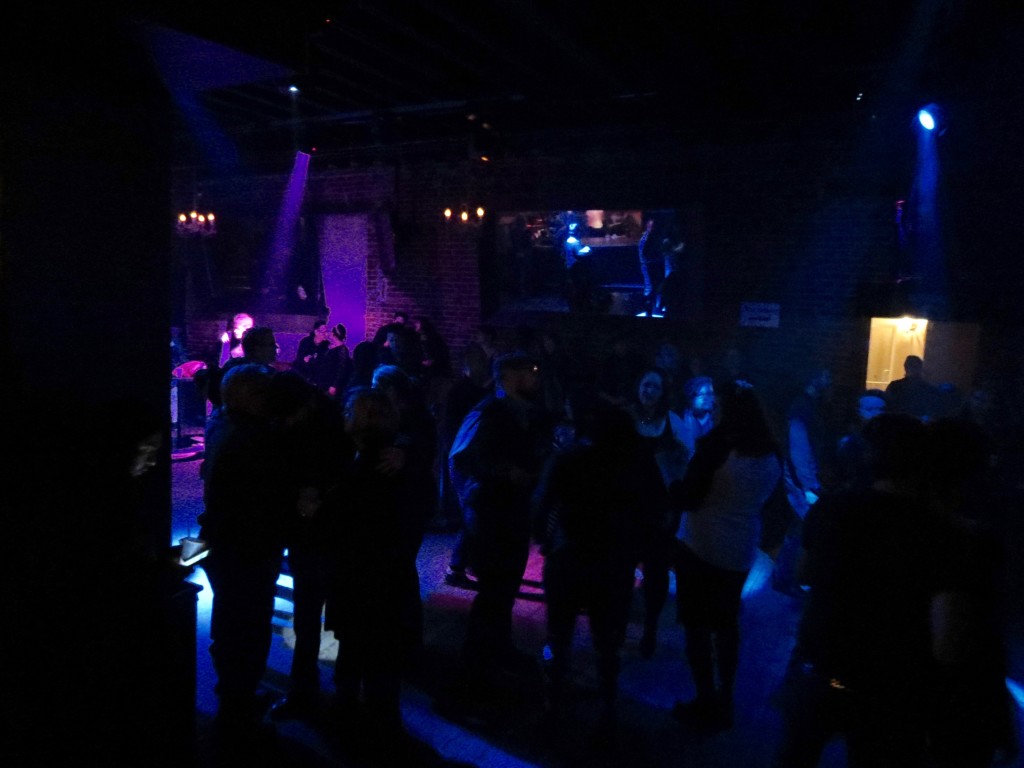 This was a fun evening, and about what you'd expect from the two gentlemen. It was good to see Messrs. Ash and Haskins doing the DJ thing and having fun with it.
Tags Daniel AshFernando AltonagaKevin HaskinsLipglossSarah Martinez
You may also like...