:Concert Review: Zoth Ommog Tour 2016 – Leæther Strip, Ludovico Technique, Voicecoil, Probe 7 – April 1, 2016 – Denver, CO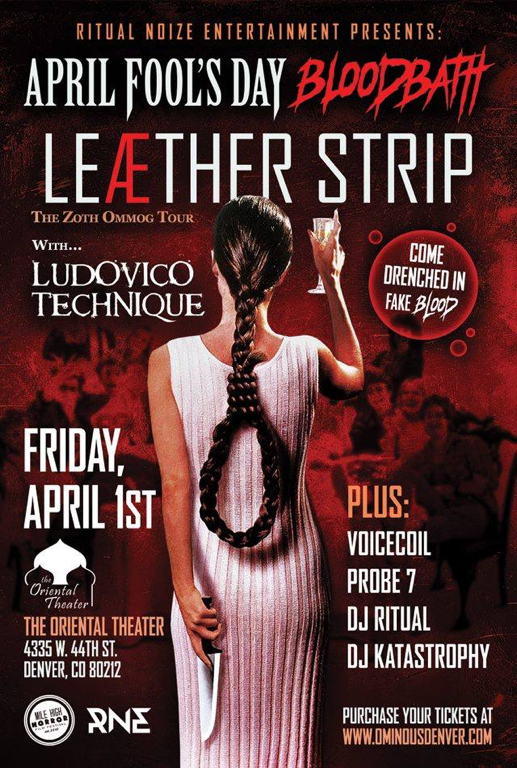 Zoth Ommog Tour 2016 – April Fool's Day Bloodbath
Leæther Strip, Ludovico Technique, Voicecoil, Probe 7
Concert Date: April 1, 2016
Venue: The Oriental Theater
Location: Denver, CO
Review by Sarah Martinez
Photos by Fernando Altonaga
Ritual Noize Entertainment is no stranger to themed events. Their monthly club night Ominous has held events with themes including Marvel vs DC, Doctor Who meets Steampunk and the Wicked World of Disney. On this night, while not quite the bloodbath from the rave scene in Blade, thanks to RNE, the Oriental Theater was still quite bloody. Many attendees arrived in red-drenched clothing and a few were happy to spread the (what we hope was faux) blood they'd brought along. Someone even managed to find a bathtub that was properly bloodied by the night's end.
Brent Heinze's Probe 7 felt like a logical choice to open for the Denver date on this Leæther Strip tour. Mr. Heinze is a columnist at OUT FRONT Magazine and has been working in the music industry for many years. This night doubled as their release party for the album Over & Out and the video for their song "Go Away."
I enjoyed the video for "Go Away" which features some notable members of the Denver goth scene, and was entertaining. Probe 7's live performance was far less animated than their video and while the music was on point, vocals were a paler version of what can be found on their album. As this was their first show, we'll try and stay on top of how their live performances evolve.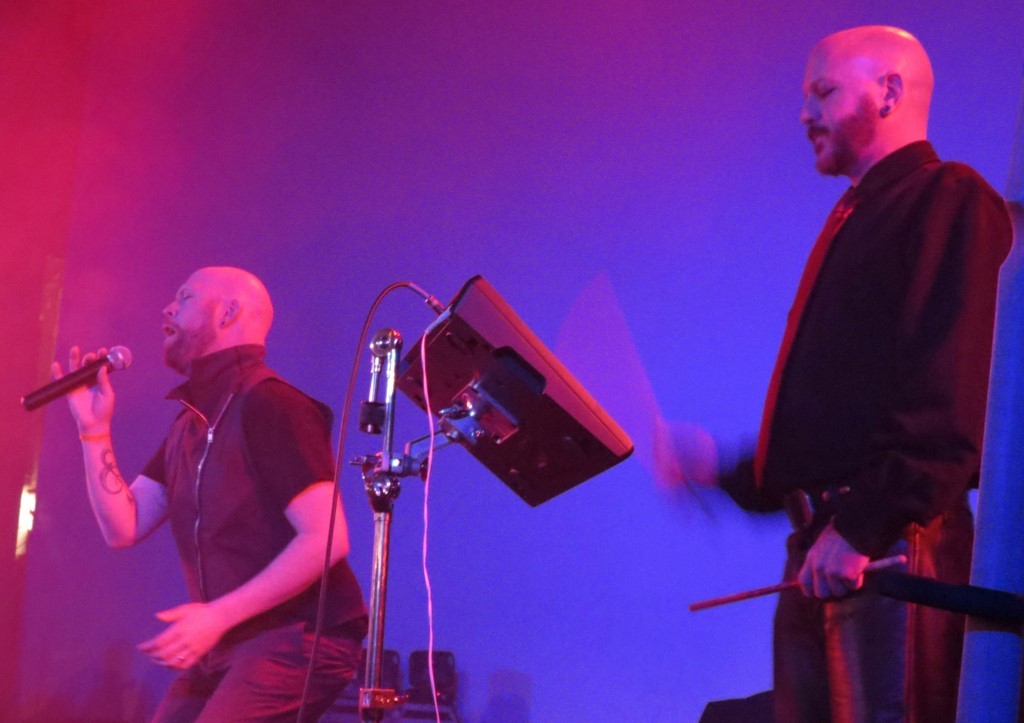 One might be able to chalk up Probe 7's muted vocals to the Oriental's sometimes questionable sound, but this issue didn't plague Voicecoil, the second band of the evening. Perhaps it's Mark Sousa's dedication to providing impeccable sound to his fans, but Voicecoil sounded strong and more aggressive than the last time we saw them when they opened up for Seabound about a month ago. Perhaps some of that is tailoring the setlist to the band that they're on the bill with for the evening. Also, the MIDI guitar made an appearance and it's just badass. At any rate, I enjoyed their dark synthwave sounds this evening. For what it's worth, I also prefer Mark in the dark suit he wore on this night.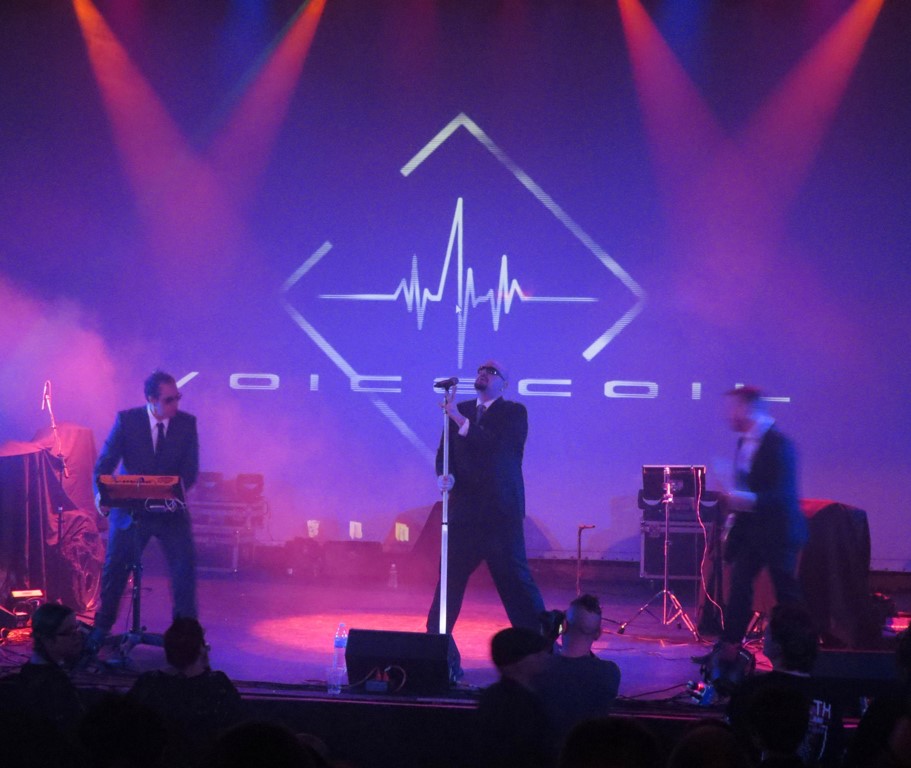 Next up was Ludovico Technique which were undoubtedly the most theatrical band of the night. Carrying the torch of shock rock bands in a sincere way, singer Ben V held the crowd's attention from the get go with his Suicide Commando-ish voice, ghoulish make up and über-belted ensemble. I understand why people like Ludovico Technique. They're fun to watch and some of Ben V's moves, particularly when kneeling on the ground and leaning backwards, elbows to the floor in time with the beat are mad sexy. Industrial-electronic in an updated '90s way, they definitely appealed to many in the audience and likely amassed many new fans from those who hadn't seen them before. You really couldn't ask for more from a visual standpoint. Musically, they did switch things up as the evening progressed, not simply playing a set of songs that sounded identical. I can appreciate the work that went into their stage show and they delivered a proper performance for their fans.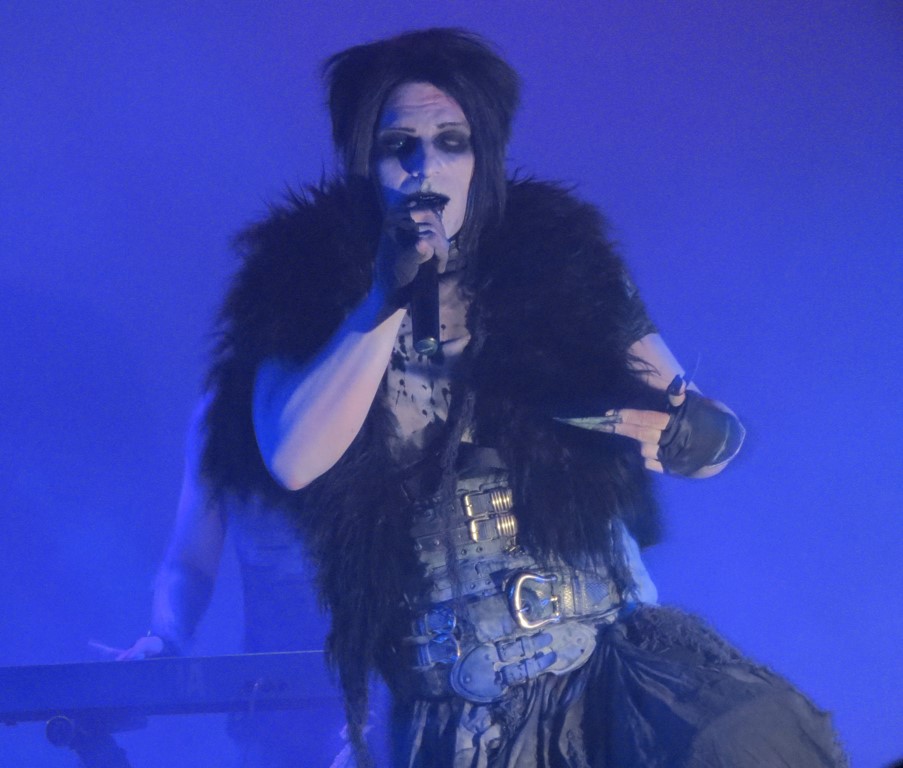 Claus Larsen of Leæther Strip is unapologetically himself and it's a beautiful thing. In a complete 180° from so many contemporary artists' over-the-top performances, Mr. Larsen laid out an engaging, high energy show with no assistance from make-up, brilliant lights or theatrics. Hearing old favorites such as "Don't Tame Your Soul" and "Fit for Flogging" performed live was simply wonderful, as was seeing the crowd dancing just as strongly to the instrumental tracks performed. During one of Leæther Strip's more aggressively danceable tracks, a pit started up front which got a little too rowdy. After a simple smile and calming hand gesture from the stage while singing, the crowd respectfully resumed the lively camaraderie befitting of the show. With an encore that included Soft Cell's "Sex Dwarf," the night was complete and everyone seemed quite satisfied with the evening.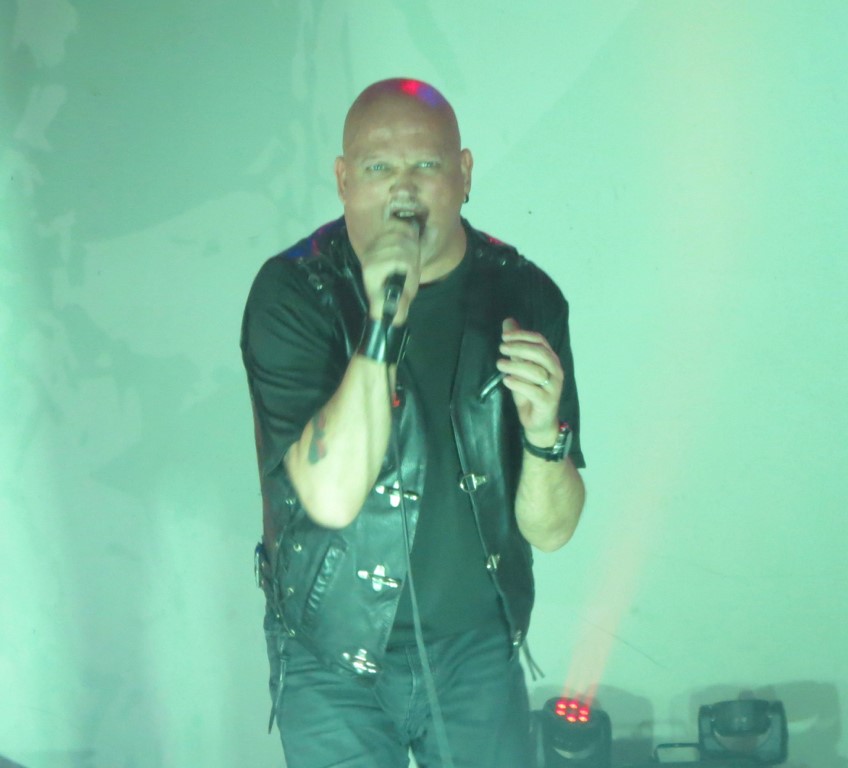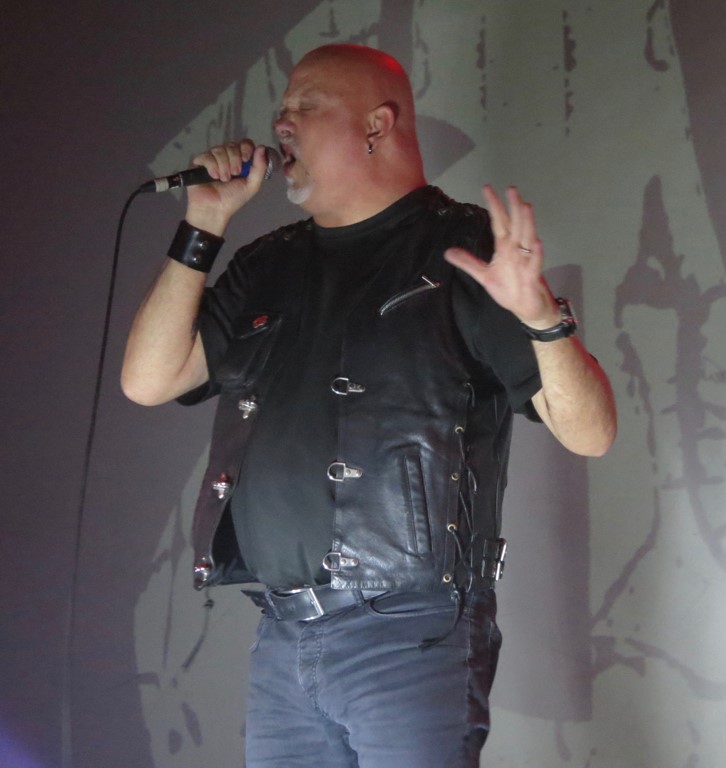 I'm glad to have finally gotten to see Leæther Strip live and happy to see that after 25+ years in the industry he was able to put on such a lively one-man show. Hopefully, we all don't have to go quite so long before the next visit.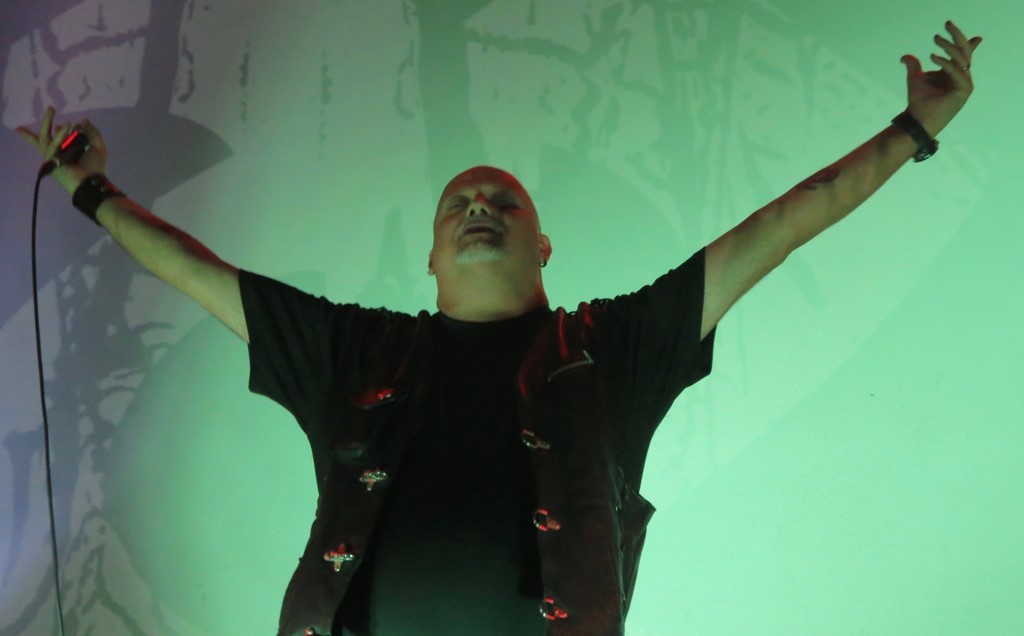 Tags Fernando AltonagaLeaether StripLudovico TechniqueProbe 7Sarah MartinezVoicecoil
You may also like...