:The Oontzcast: Episode 250 – "What? What Am I Doing?"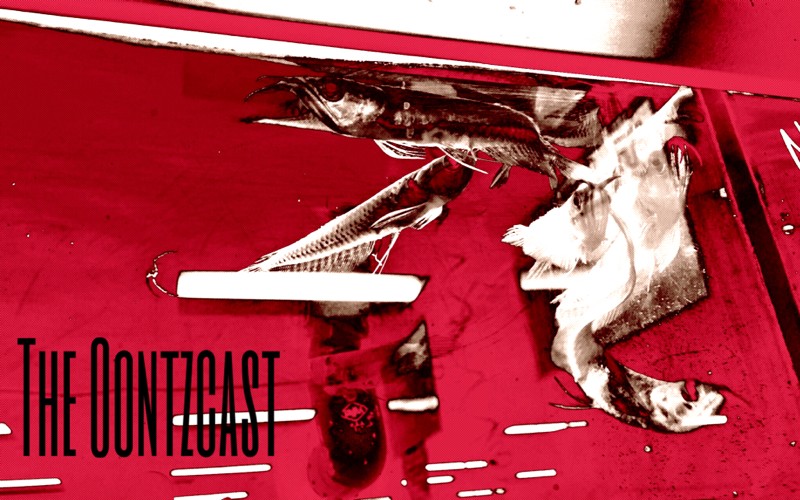 Album of the Month: Psy'Aviah – Seven Sorrows, Seven Stars
Release Date: April 15, 2016
Label: Alfa Matrix
Websites: Official │Facebook│Twitter│YouTube│Spotify
Jaymie, Yvette, and Vanessa (COMA's lead photographer) survived the trip to L.A. to go see Ludovico Technique and Leæther Strip. Yvette also survived another round of "let's fuck with Yvette"; many priceless reactions came out of that, just talking about it gives it no justice. This episode we also give the show a mini review in between our tangents, regale you with tales of streetwalkers and such, plus there's music and news about upcoming shows and tours.
We also played a track from Bestias de Asalto in remembrance of Psycommander who passed away last year due to a car accident.
Track Listing
01. Psy'Aviah – Liberosis (feat. Alvin River)
02. Cyferdyne – Prayer
03. Victor Love – Black Dreams (feat. ORAX)
04. SNOG – The Clockwork Man (Velvet Acid Christ Remix)
05. Diverje – This Disease (v2)
06. Venus In Aries – Burst
07. Alter Der Ruine – Escape
08. BlakOpz – Business As Usual (Wychdoktor Remix)
09. Bestias de Asalto – Matalos A Todos (SIN D.N.A. Remix)
10. Psy'Aviah – Never Look Back (feat. Ellia Bisker)
Tags Alter Der RuineBestias de AsaltoBlakOpzCyferdyneDiverjeJaymie BurzetteORAXPsy'AviahPsycommanderSIN D.N.A.SNOGVelvet Acid ChristVenus in AriesVictor LoveWychdoktorYvette Arambula
You may also like...